Snow Volleyball
Let's go back to 1955, to the roots of Snow Volleyball… Where did it all begin?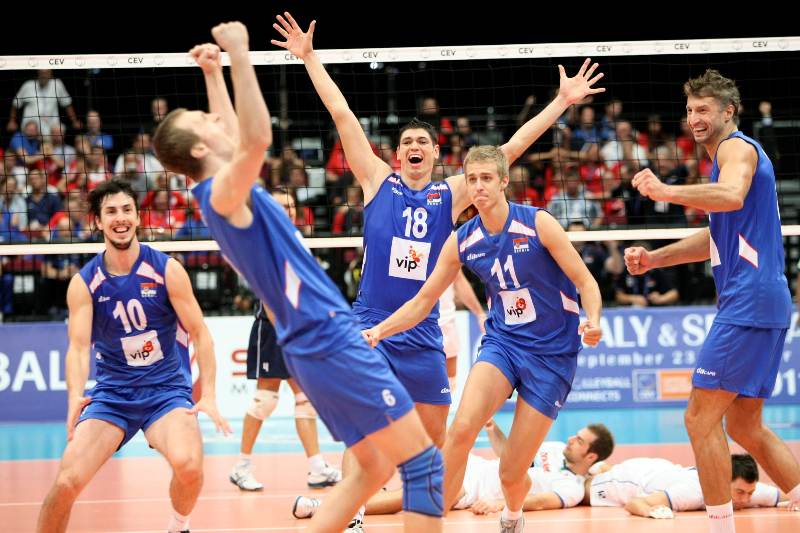 Moscow, Russia, December 23, 2018. Snow Volleyball is still very young but a photo exhibition organised in Moscow in conjunction with the CEV Snow Volleyball European Tour stop shows that Russians have been playing Volleyball on snow for quite some time.
The exhibition included a picture taken back in 1955 showing a number of Volleyball players testing their skills on snow in the Moscow Region. One of these players, Vitali Kovalenko, would later become a member of the Soviet national team that won gold when Volleyball made its first Olympic appearance at Tokyo in 1964. He was a real pioneer and forerunner in every possible way…
The first unofficial Snow Volleyball competition took place in Russia as well – in 1996. As a result, fans and visitors could see photos of the first 'unofficial' Russian Snow Volleyball champions taken by Vyacheslav Egorov. This man attended and covered Snow Volleyball events held in 1997 and 1998 in Kreischberg, Austria, with shots from both events exhibited in Moscow too.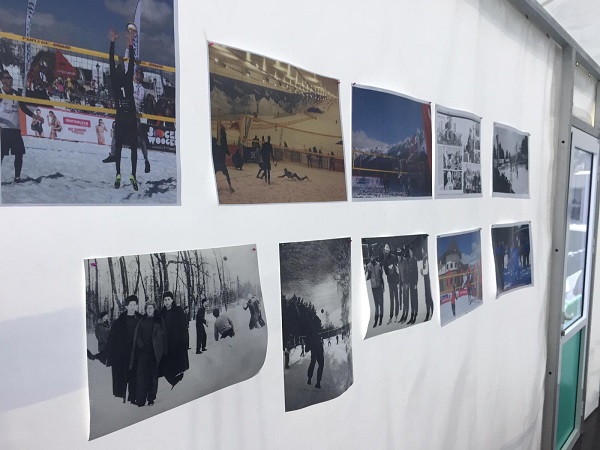 Photos exhibited in Moscow to recount the history of Snow Volleyball in Russia.
After the first international matches held in Austria some ten years ago, Snow Volleyball has grown at a very fast pace in Russia as well. The 2014 Olympic host city of Sochi played host to an unofficial tournament, with participation of the President of the Republic of Dagestan, with matches played at an altitude of 2,800 metres. Pictures from this event were on display in Moscow as well, as were photos from the very first Russian Snow Volleyball Championship held in Sochi in 2017.
This was the first official Snow Volleyball competition organised in Russia after the Ministry of Sports recognised Snow Volleyball as a discipline in December 2016.
In May 2017, as Moscow was playing host to a stop of the FIVB Beach Volleyball World Tour, some elite players including reigning Olympic champions Alison Cerutti and Bruno Oscar Schmidt of Brazil joined an indoor exhibition event on snow in the Russian capital. One and a half years later, Vodny stadium became the venue for what stands as a real milestone in Snow Volleyball history, breaking new ground for the sport and setting the bar high for future events as well.  
As for Egorov, he will have some more photos to add to his Snow Volleyball collection – as the sport wins the hearts of more and more fans across the globe!