Snow Volleyball
Prato Nevoso finals crown Italian national champions to cap successful Snow Volleyball season
Italy crowned their Snow Volleyball national champions for 2023 this past weekend in Prato Nevoso. The event organised together with Snow Volley Italia coincided with the climax of a Snow Volleyball Tour that had previously stopped in Calabria, Sicily, and Lombardy. Arcaini/Breidenbach/Dalmazzo and Berger/Burgmann/Groeber/Seeber compose the teams emerging victorious at the end of the women's and men's competition, respectively.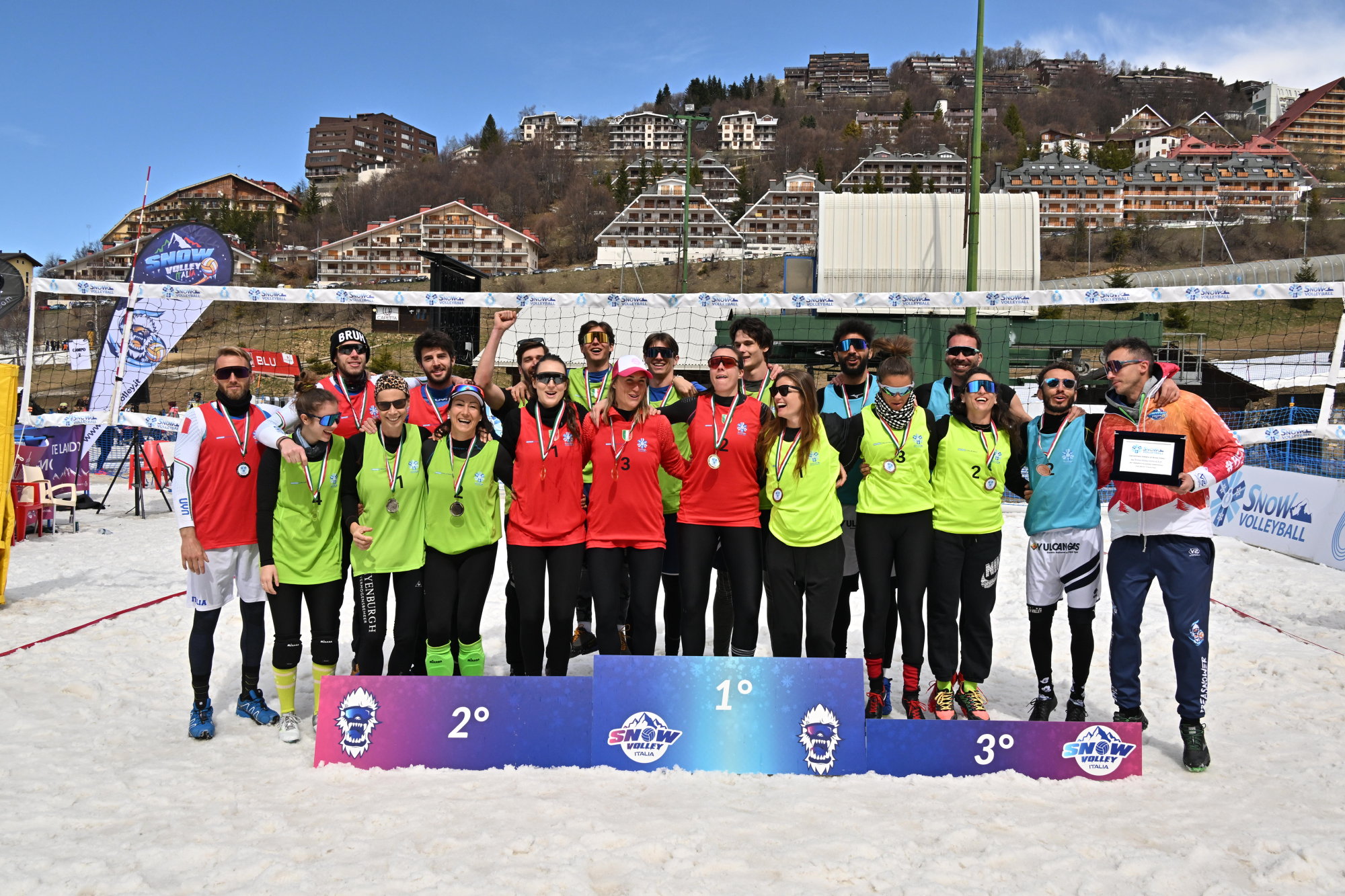 The competition in Prato Nevoso accounted for as many as 42 matches, with players from as far away as Uruguay, Czechia, the Netherlands, Spain, Slovakia, and Germany involved as well. Breidenbach, Dalmazzo and Arcaini needed two sets only (15-12, 15-13) to edge Parenzan, Labee and Rottoli in the women's final. They had previously won a semi-final against a side including former Queens of the Snow Anna Dostalova and Silvia Poszmikova. The two – and their Italian partners Tagliapietra and De Sabato – eventually had to settle for the fourth place after losing the bronze medal match to Team De Luca, Giudici and De Chavarria.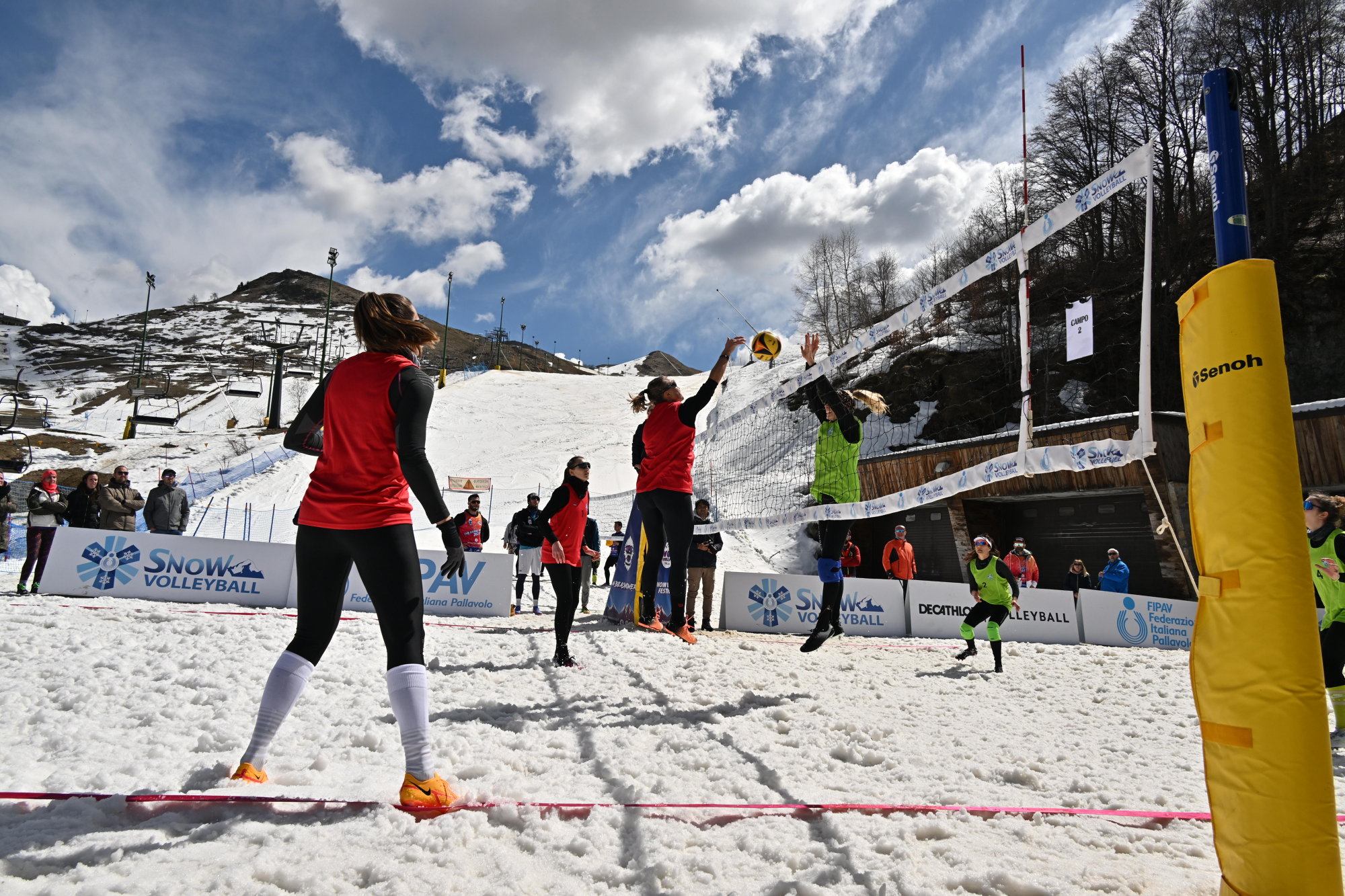 The men's final lasted for three exciting sets, with Berger/Burgmann/Groeber/Seeber, all coming from Alto Adige-Südtirol, the 'cradle' of winter sports in Italy, edging Camozzi, Di Risio and Geromin 14-16, 25-23, 15-11. After an incredibly long and dramatic second set, the eventual winners broke away (8-4) and kept their advantage until the final 15-11. Team Adel/Bennato/Lupatelli finished third after a 2-0 victory over Amorosi/Galante/Ortolano.
"I am very satisfied with the 2023 edition of our Snow Volleyball tour. With the interest of some ski areas, we have been able to organise as many as four stops. There has been much enthusiasm in the air this weekend here combined with a quality performance on the court. As of tomorrow, after finishing this season, we will start working to expand this discipline further across Italy in order to be well ready for the Winter World University Games 2025 in Piedmont."
Adriano Bilato
Vice-President of the Italian Volleyball Federation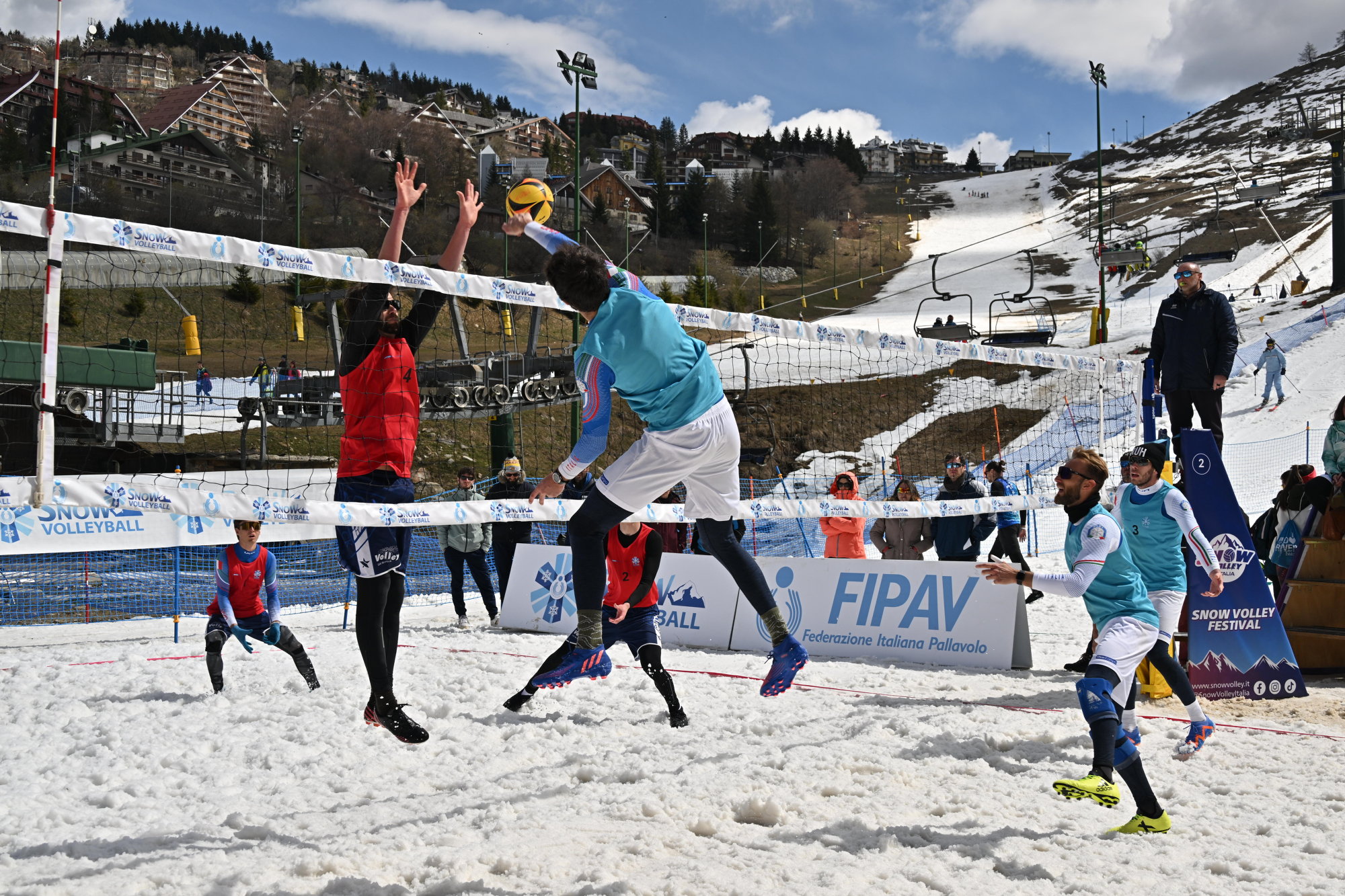 Among the guests at Prato Nevoso, a standout name was American setter Carli Lloyd, who this year is playing club volleyball in Busto Arsizio.