Snow Volleyball
Reigning national champions triumph at third stop of Italian Snow Volleyball Tour
The third stop of this year's Italian Snow Volleyball Tour took place this past weekend in Aprica, with reigning national champions Theo Hanni, Michael Burgmann, and Thomas Berger triumphing following a 2-0 victory (15-9, 15-10) over the winners of this season's opening stop in Lorica – Giorgio Amorosi, Filippo Galante, and Manuel Ortolano.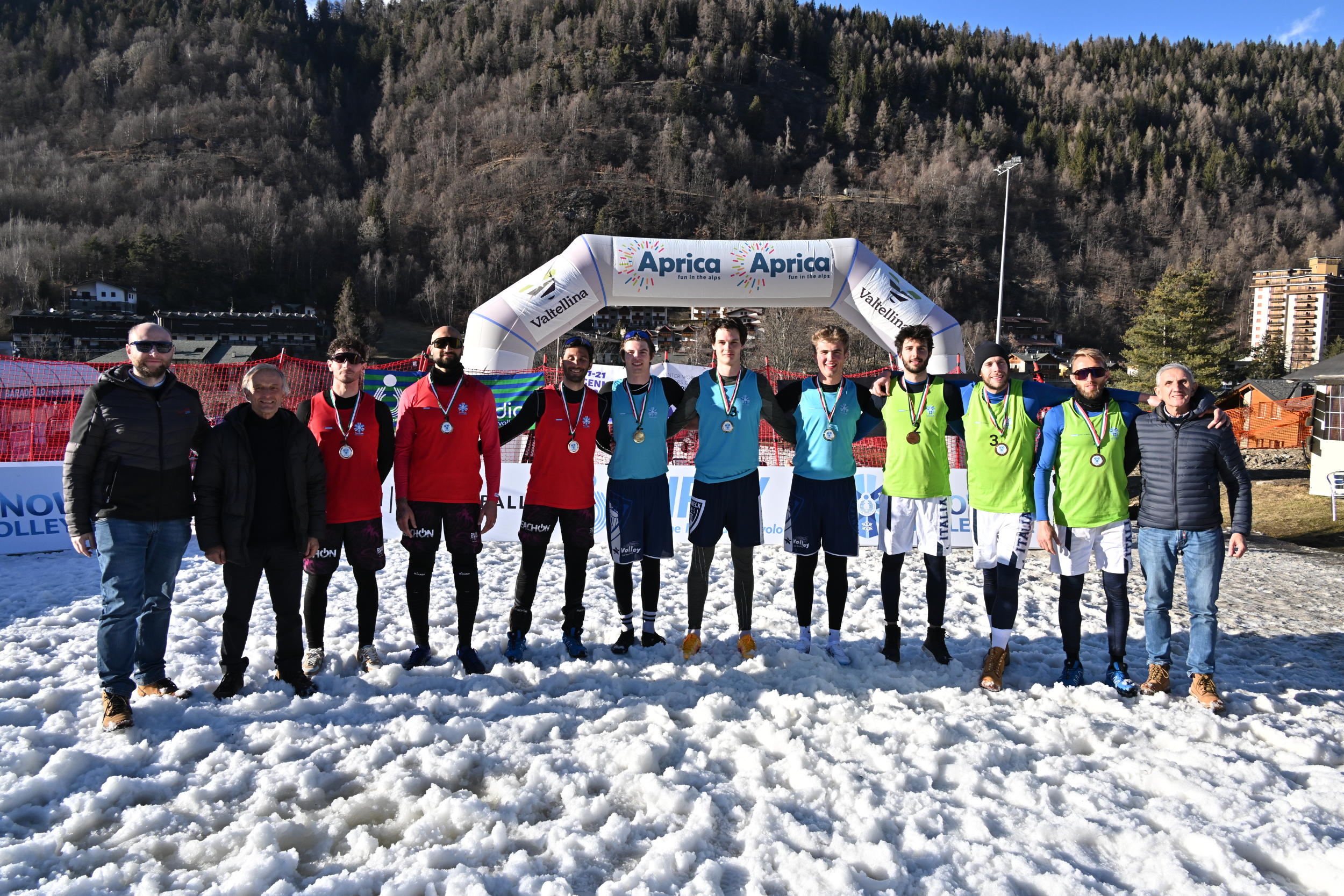 The action in Aprica started as early as at 8 am and the programme included 14 matches, reaching its climax with the semis and medal games. A minute's silence was observed before the start of the competition – as well as ahead of the gold medal match – to pay respect to the 80 victims that lost their lives in a shipwreck off Cutro two weeks ago.
Representing SSV Bruneck, which contests the Italian Beach Volleyball Club Championship as well, the trio Hanni-Burgmann-Berger did not suffer a single setback throughout the tournament. They were the dominant force in the final as well where they broke away in each set to secure a comprehensive victory. Michael Burgmann received the award for the Most Valuable Player of the competition.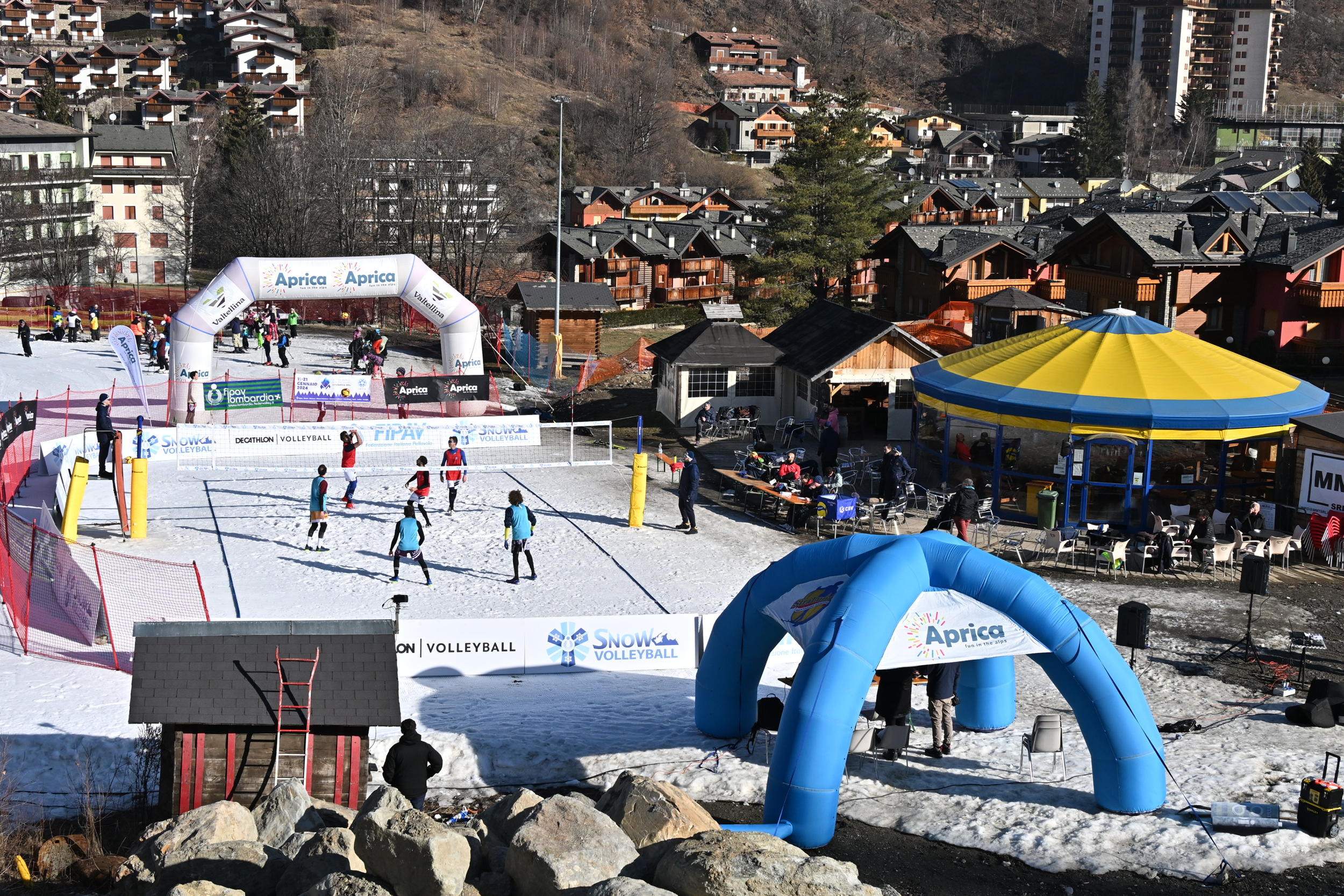 The Italian Snow Volleyball Tour will be reaching its climax later this month in Prato Nevoso with the final stage scheduled for March 31-April 2 crowning the 2023 national champions.