Snow Volleyball
Slovenia crowns Snow Volleyball champions
The Volleyball Federation of Slovenia (OZS) delivered on Sunday the third edition of their Snow Volleyball national championships. At the event held at Krvavec Ski Resort, Danijel Pokeršnik, Tadej Boženk, Denis Robida, and Alan Košenina emerged victorious in the men's competition, while Sara Valenčič, Teja Kolbl, and Anastazija Žnidar claimed gold in the women's tournament.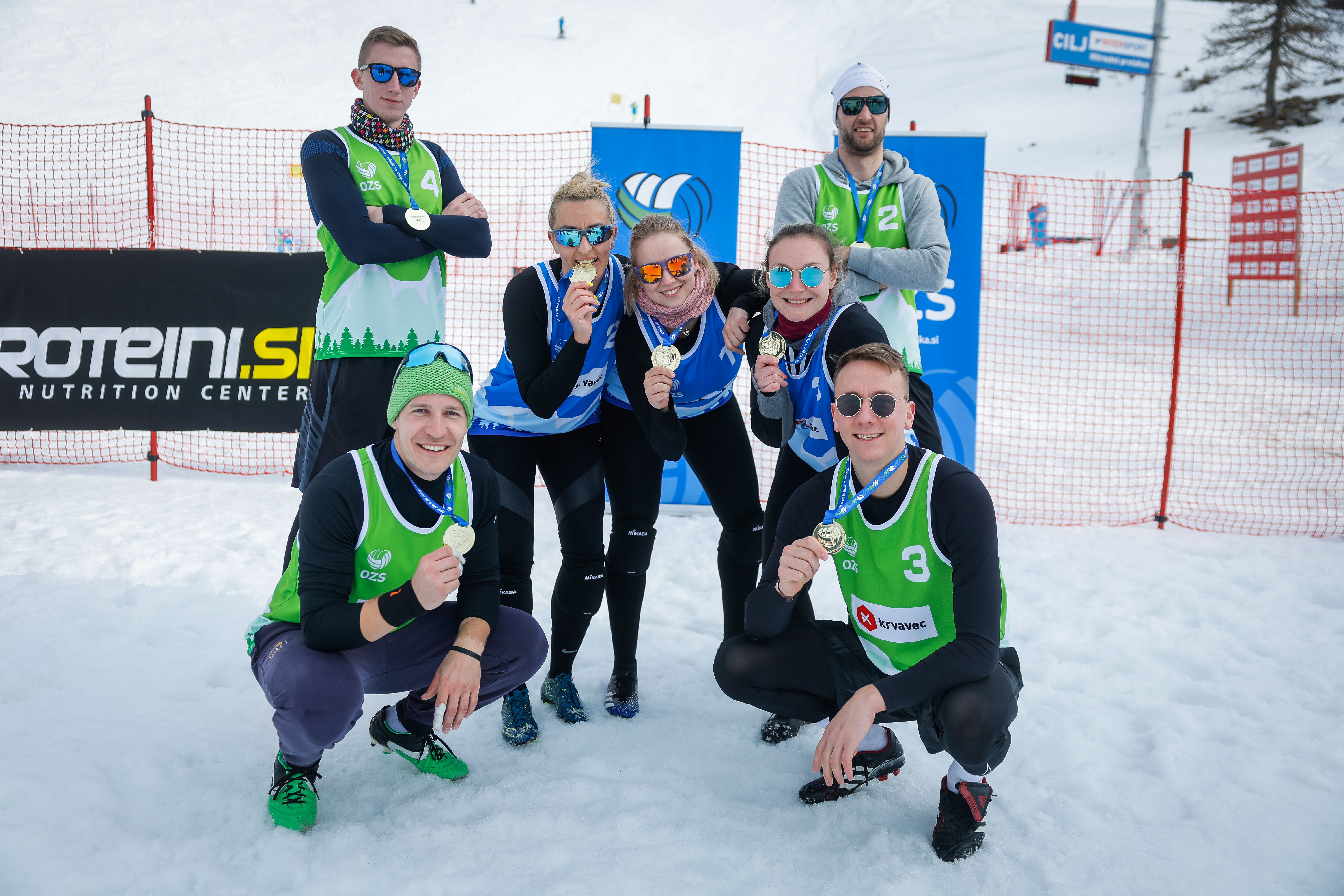 The newly crowned Slovenian Snow Volleyball national champions
Krvavec Ski Resort was the host of the Slovenian national Snow Volleyball championship for the second time. The competition featured eight men's and six women's teams displaying their skills on three courts perfectly set just under a crowded Plaža Krvavec.
In the men's tournament, Tadej Boženk and Denis Robida, joined by Danijel Pokeršnik and Alan Košenina, defended the title from 2019 after winning the final match against Gregor Felkar, Luka Weiss, and David Renko, whilst young and talented Jaka Prevorčnik, Žan Zajc, Jošto Lenič, and Val Stojan finished the competition in third place.
"It is great to be on the top again. This time Alan Košenina joined our standard line-up and added his share to make it a bit easier for us to reach the gold. I am extremely happy with what we have been showing today, but we will need to raise the level of our performance for the next tournament. I loved the atmosphere at Krvavec, a lot of people came to support us, and the weather was perfect. The organisation was at a high level, and I hope to see more events like this in the future."
Danijel Pokeršnik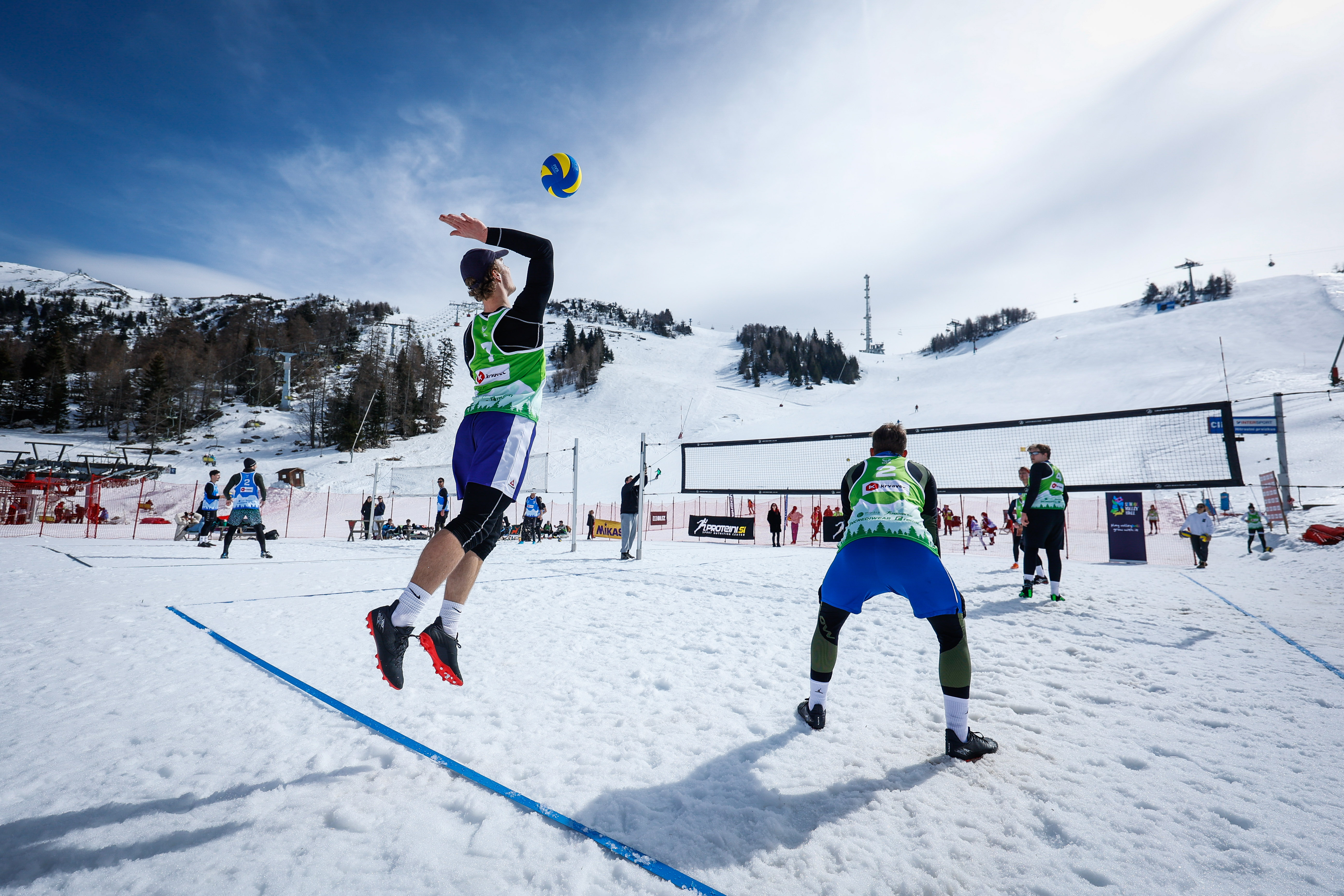 The event returned to Krvavec Ski Resort for the first time since 2019
Sara Valenčič, Teja Kolbl, and Anastazija Žnidar delivered some exciting performances in the women's division of the competition and claimed the championship title after a 2-1 win against Eva Pavlič, Kaja Gimpelj, and Anja Mitrovič in the final match of the day. Mateja Seničar, Maša Premzl, and Sabina Kuzman completed the podium.
"It was not easy to reach the final and we were not very convincing at first, but after losing the first set, we bounced back and came out victorious. It seems to me that the competition is getting stronger and stronger and I hope that the level will continue to rise year by year. We have been wanting to play at the national championships for a while but it was cancelled three times in a row. Now the Slovenian Federation has been able to organise it and it was very nice to finish it with a win."
Sara Valenčič
Denis Robida and Sara Valenčič received the awards for the Most Valuable Players of the championship.
The event was a major success and contested across three courts