Volleyball
23 European teams to pursue Olympic dream in Paris 2024 qualifiers
As many as 23 European teams – 11 women's and 12 men's sides – will contest the Paris 2024 Olympic qualifiers scheduled for later this year. They now know where they will be travelling to pursue their Olympic dream and which are the teams they will be taking on following completion of the Drawing of Lots held at the FIVB headquarters on Friday.
Serbia are the reigning women's world champions and won bronze at Tokyo 2020
In the women's competition, reigning two-time world champions Serbia feature in Pool A together with hosts China, Dominican Republic, the Netherlands, Canada, Czechia, Mexico, and Ukraine. Three European teams – Türkiye, Belgium, and Bulgaria – will fly to Japan to contest Pool B together with the hosts, Brazil, Puerto Rico, Argentina, and Peru. Reigning European champions Italy will contest Pool C together with hosts Poland, Tokyo 2020 gold medallists United States, Germany, Thailand, Colombia, Korea, and Slovenia.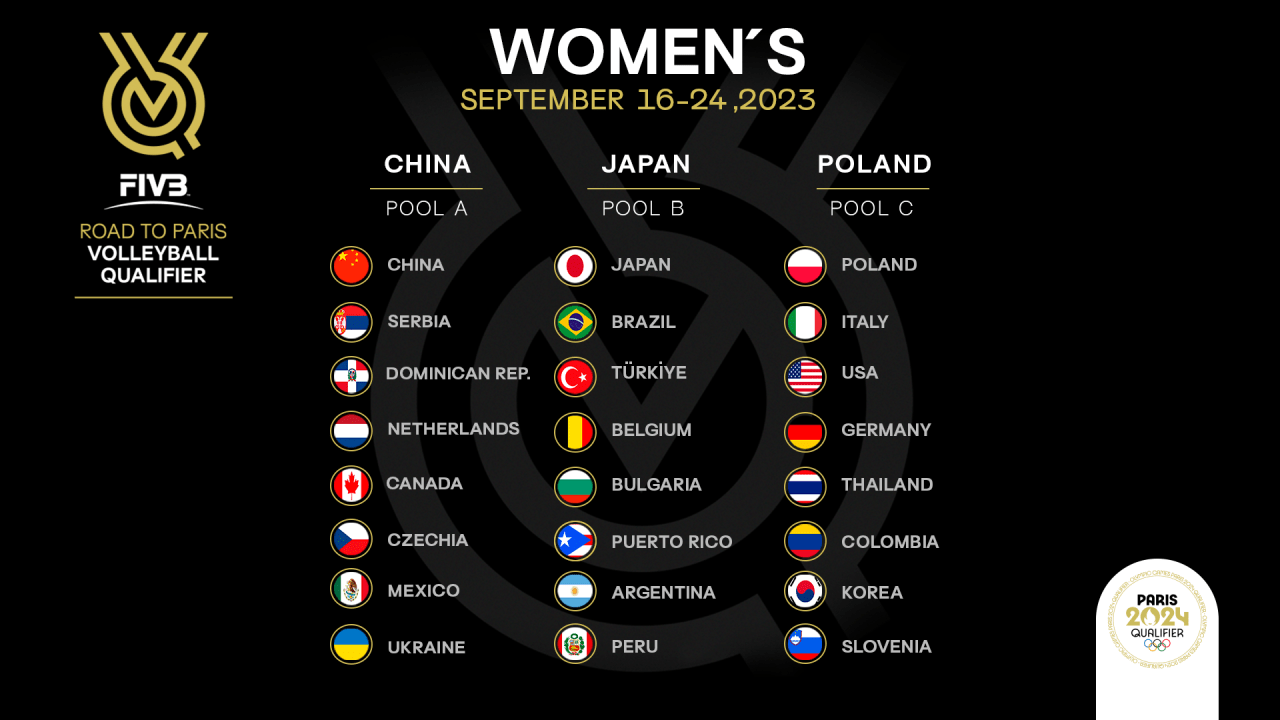 The top two teams in each pool will automatically qualify for Paris 2024, while the five remaining spots left will be awarded to the highest ranked nations in the FIVB world rankings that were unsuccessful in the qualifier at the end of the preliminary phase of the 2024 Volleyball Nations League. The three women's qualifying tournaments are due to take place from September 16 to 24 later this year. Home favourites France automatically qualify for Paris 2024 as hosts of the event.
For the men's section, world champions Italy will travel to Brazil to contest Pool A together with the hosts, Iran, Cuba, Ukraine, Germany, Czechia, and Qatar. Pool B, scheduled for Japan, will see the hosts face the USA, Slovenia, Serbia, Türkiye, Tunisia, Egypt, and Finland. Pool C, set to be held in China, will be featuring the home country, vice-world champions Poland, Argentina, The Netherlands, Canada, Mexico, Belgium, and Bulgaria.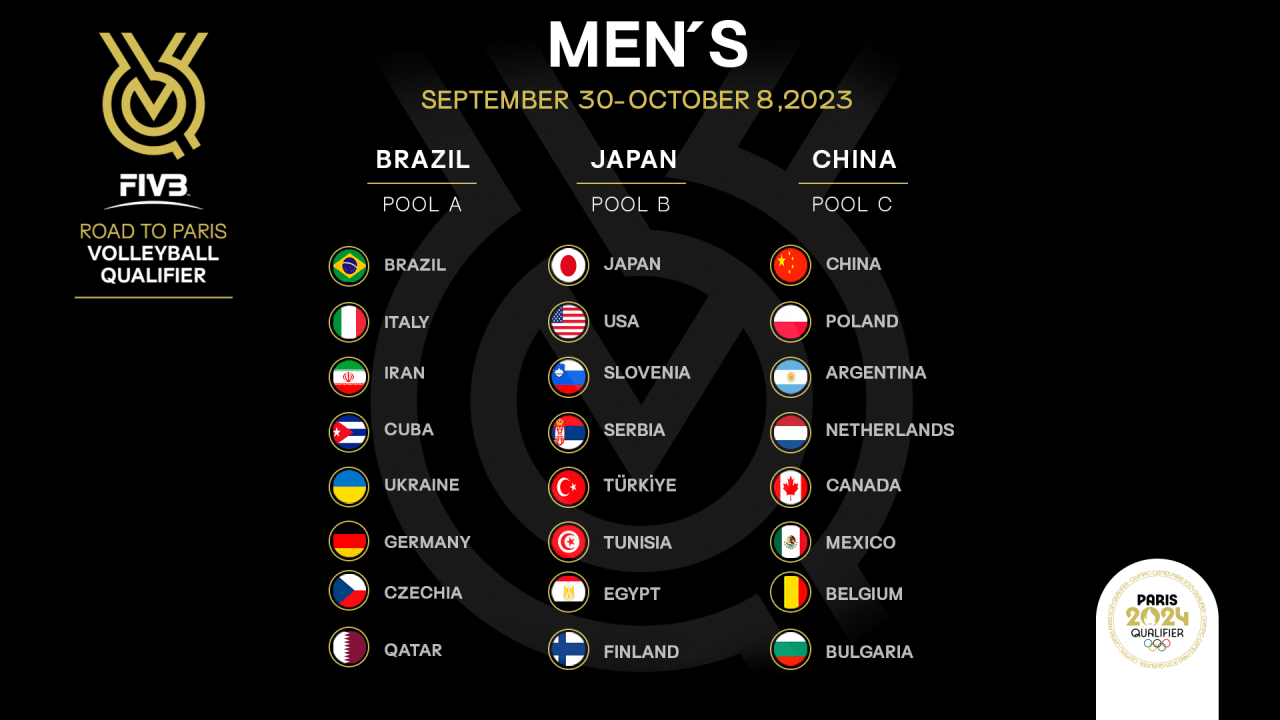 France are the defending Olympic champions after defeating the team representing the Russian Olympic Committee at Tokyo 2020 in the final and qualify as the host country. The men's qualifiers are scheduled to take place from September 30 to October 8.