Volleyball
'Azzurrine' win WEVZA qualifier to fly to #EuroVolleyU17W
Italy triumphed at the WEVZA qualifier for this year's #EuroVolleyU17W held in Kienbaum, where the 'Azzurrine' comprehensively beat Spain in the final match 3-0 (25-19, 25-12, 25-10). Italy's Ludovica Tosini, Sofia Moroni, and Caterina Peroni were the best scorers of the game, with a personal tally of 16, 15, and 11 points respectively. Italy have made sure that they will contest the final round of this age-group championship scheduled for later this summer in Serbia and Hungary.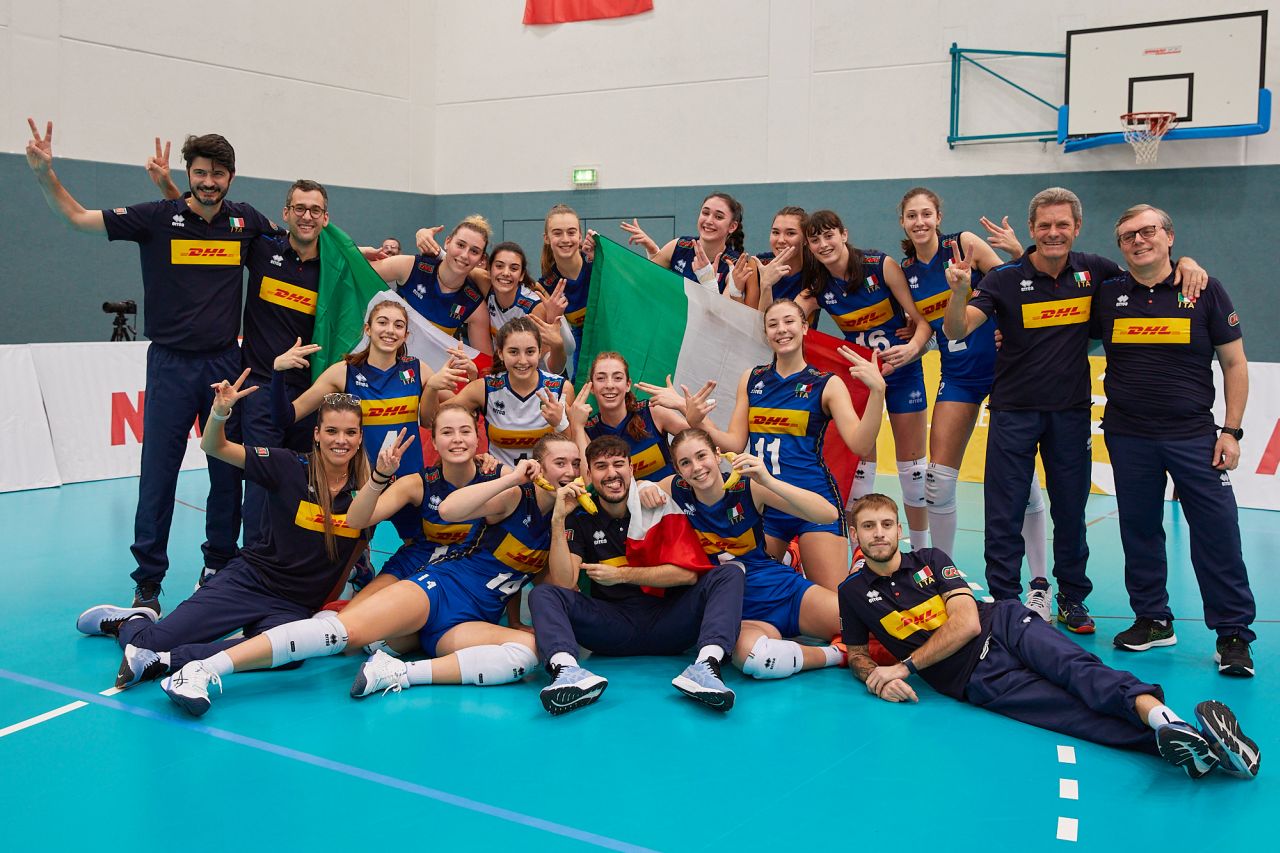 Italy were on a class of their own in the final of the WEVZA U17 Women qualifier
The national teams of Spain, Belgium, France, Germany, and The Netherlands, claimed places from second to sixth and will have another shot at qualifying for #EuroVolleyU17W in April. The young Yellow Tigers from Belgium beat France 3-1 (25-17, 25-17, 17-25, 25-20) to settle for third place. Hosts Germany needed four sets to edge the Netherlands (20-25, 25-23, 25-17, 25-20) and finish the competition in fifth place. Portugal downed England 3-0 (25-10, 25-11, 25-17) but neither will advance to the second round of qualifiers in the spring.
Individual awards
Setter: Asia Spaziano (ITA)
Outside hitters: Ines Losada Gordaliza (ESP), Leana Grozer (GER)
Middle blockers: Sofia Moroni (ITA), Aura Suarez Llopis (ESP)
Opposite hitter: Mila Vlahovic (BEL)
Libero: Carola Bonafede (ITA)
MVP: Ludovica Tosini (ITA)
Click here for further information.