Volleyball
CEV EuroVolley 2021 Buzz Delivers on Expectations with 120M Global Digital Reach
The eagerly awaited editions of the CEV EuroVolley 2021 Women and Men events did not disappoint the volleyball digital audiences with figures demonstrating the increasing global appeal of the two competitions.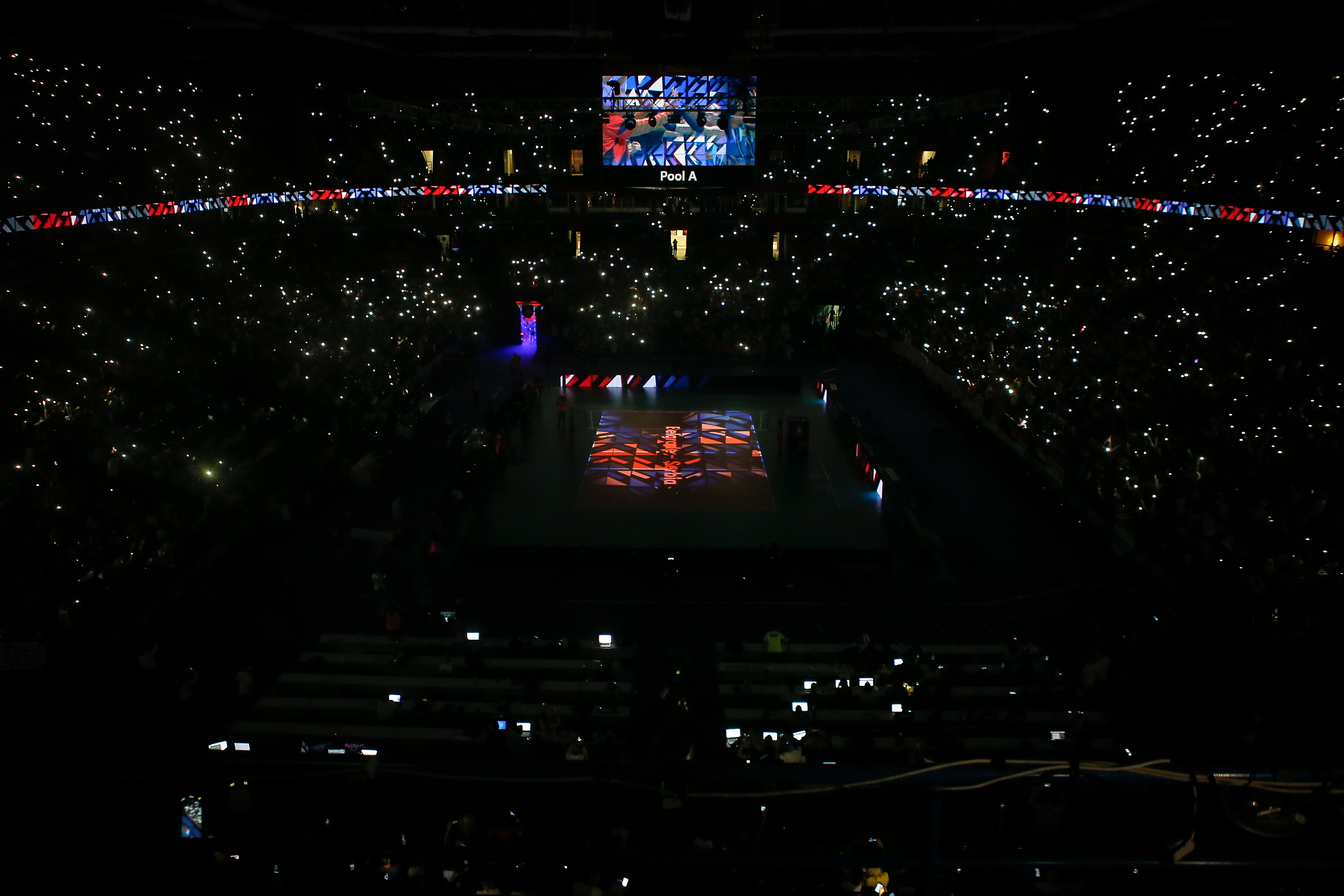 Incredible atmosphere across the 8 host countries at CEV EuroVolley 2021
Towards the end of a summer that had seen the FIVB Volleyball Nations League as well as the Tokyo Olympics bring together the best national volleyball teams in the world, the CEV EuroVolley 2021 proved to be a true culminating point of the national teams' season.
CEV's approach of bringing the action even closer to the fans through diverse and engaging content across its digital ecosystem was key to generating growth on all key indicators when compared to the 2019 editions and surpassing this year's edition of the VNL (17,541 posts generated).
Key figures:
26,000 social media posts generated - 15% growth
120M individuals reached – 75% growth
19M engagements – 300% growth
CEV EuroVolley 2021 was fantastic especially for Italy's women and men national teams, both being crowned champions. As was to be expected, both days of the Finals represented the peak for each event, with the women's win against Serbia and the men's win over Slovenia galvanizing digital audiences in Italy and beyond.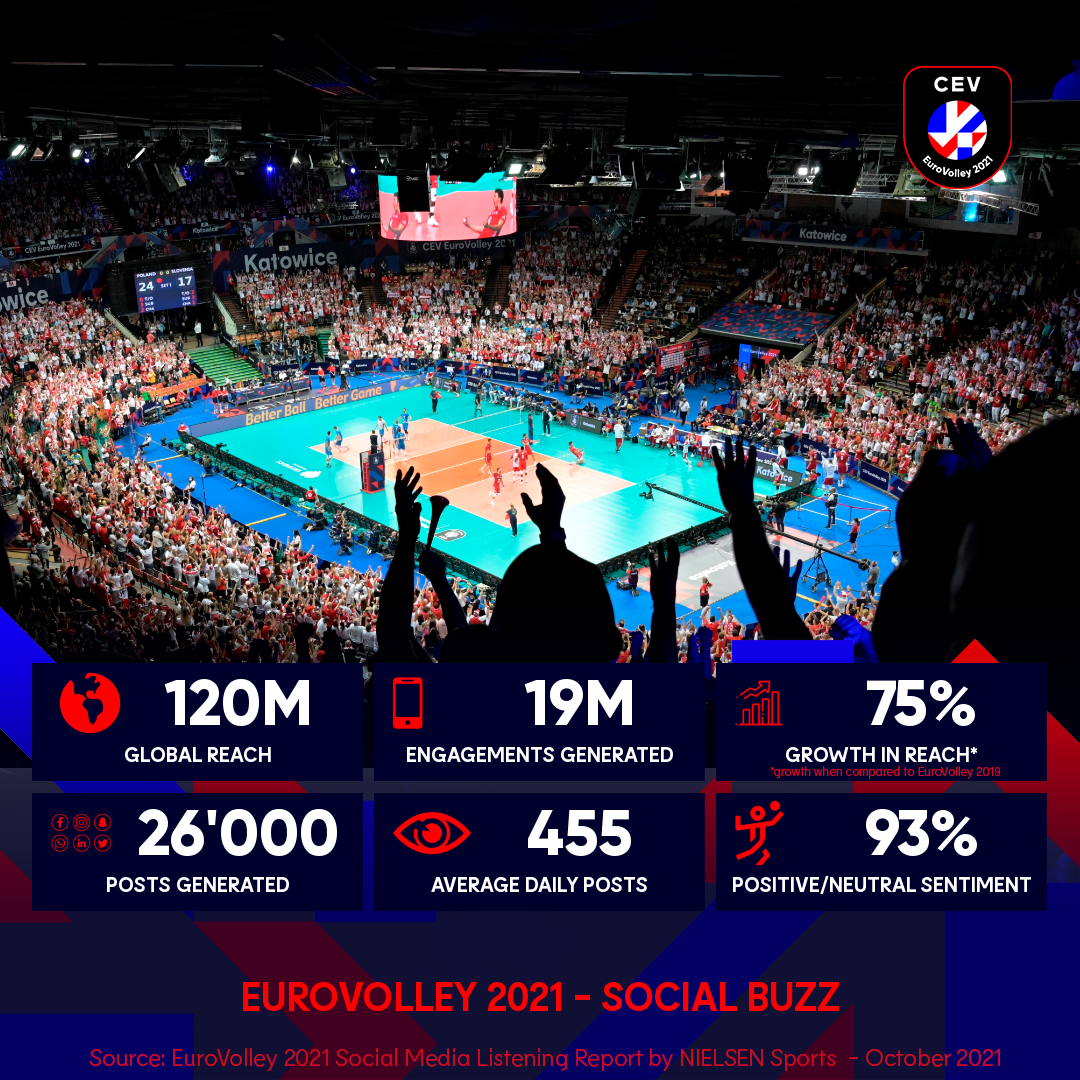 Most of the buzz on social media was centered in Europe, the digital target audience of competitions organized by the CEV, with Italy leading the way (27.4%) and Poland, Turkey not too far behind.  However, the appeal of European volleyball continues to become increasingly global with countries like Thailand, Brazil and the USA generating impressive numbers in both reach and engagement.
Leading the charge during EuroVolley 2021, CEV's owned channels recorded substantial growth compared to the previous editions (17.8% vs 10.5%), as YouTube recorded the biggest growth rate with 56,000 new subscribers (38.6% growth).
The results achieved during the CEV EuroVolley 2021 highlight the global potential of European volleyball and establish a benchmark for future events.
Data collected for CEV by Nielsen Sports: EuroVolley 2021 Social Media Listening – October 2021
Timeframe analyzed: 01.08.2021 – 26.09.2021