Volleyball
Croatia takes another win in a five-setter thriller
Author:
Nika Aurora Ključarić
On Wednesday the national teams of Croatia and Israel met in the #EuroVolleyW Qualifiers match where Croatia won over Israel by 3:2 (25-22, 22-25, 23-25, 26-24, 15-9).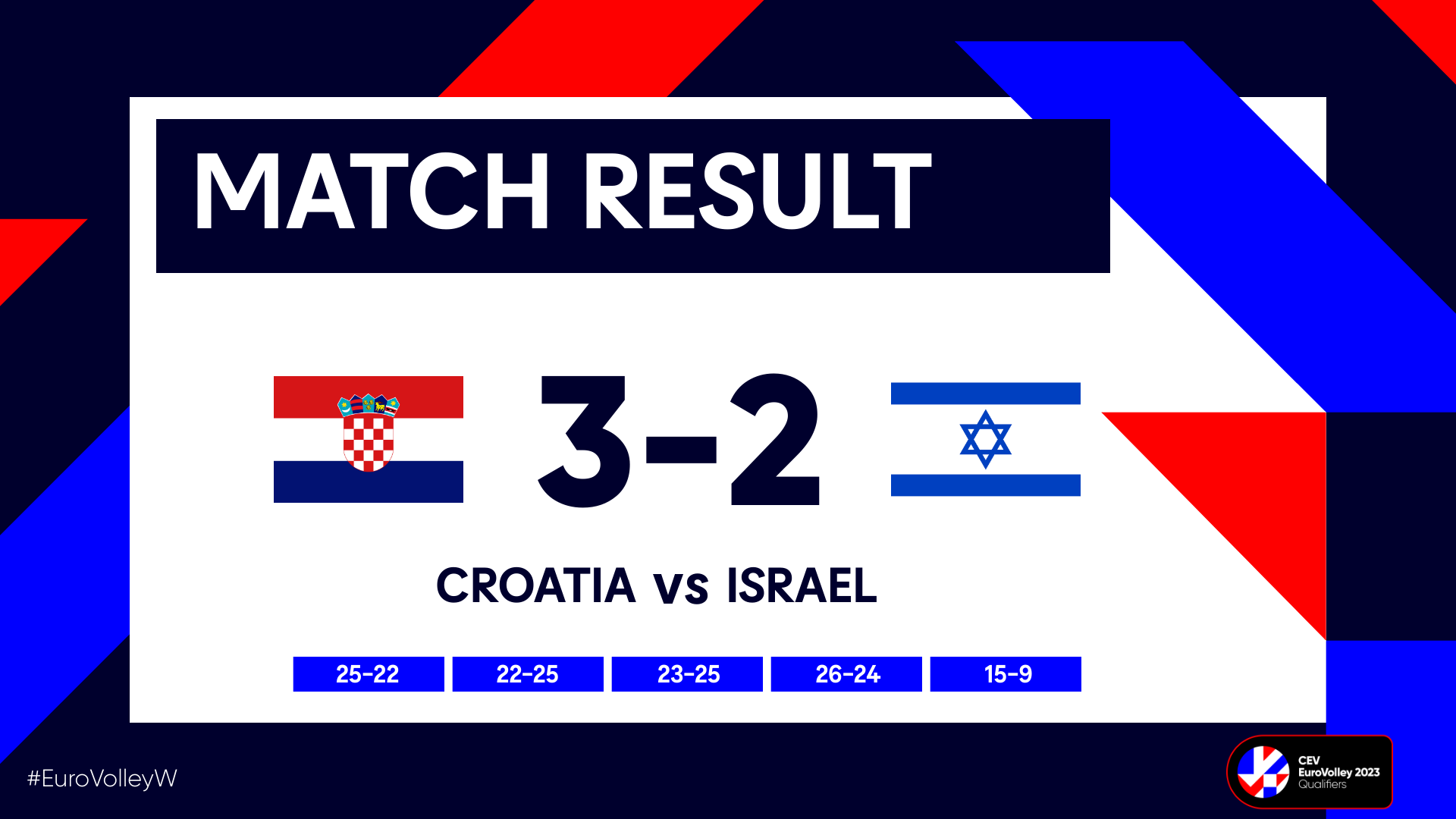 The first set started off as a cat-and-mouse game between teams and it was played point by point. At one point (14-14) Israel took over the game and got in the lead of four points (14-18) but it wasn't a problem for Croatia to get back up. In the end, their game was better until the end and they've taken the first set by 25-22.
The second set started off similar to the first one and it looked like the luck is going to be with Croatia once again. But, Israel managed to turn around the match to their advantage and finished with 22-25 and won the set. In this set Croatia had three aces and Israel two.
In the third set, Croatia had an early advantage but soon enough Israel managed to get back to it and be an equivalent to the home team. Israel even managed to get the advantage of four points (15-19) but Croatia returned to the game once again (23-23). In the end, Israel managed to get another set with 23-25.
In the early start of the fourth set, Croatia took the lead but then Israel got back up once again and then it was again a cat-and-mouse game. This continued up until the very end of the set which finished by 26-24 for Croatia. This meant that the fifth, final set will be played.
Israel walked in better in the final set but Croatia again took the lead and went to six points of advantage that stuck until the very end of the match (15-9).
The situation in Pool A is as follows: Romania is first with 12 points, Croatia is second with 11 points, Israel is third with seven points and the Faroe Islands are last with zero points.