Volleyball
Draw sets up electrifying clashes for European teams at Women's Worlds
As many as 10 European teams will contest the 2022 edition of the FIVB Volleyball Women's World Championship – which is due to run from September 23 through October 15 in the Netherlands and Poland. They now know which fixtures they will be playing in the pool stage of the competition following the Drawing of Lots held on Thursday night at the FIVB headquarters in Lausanne.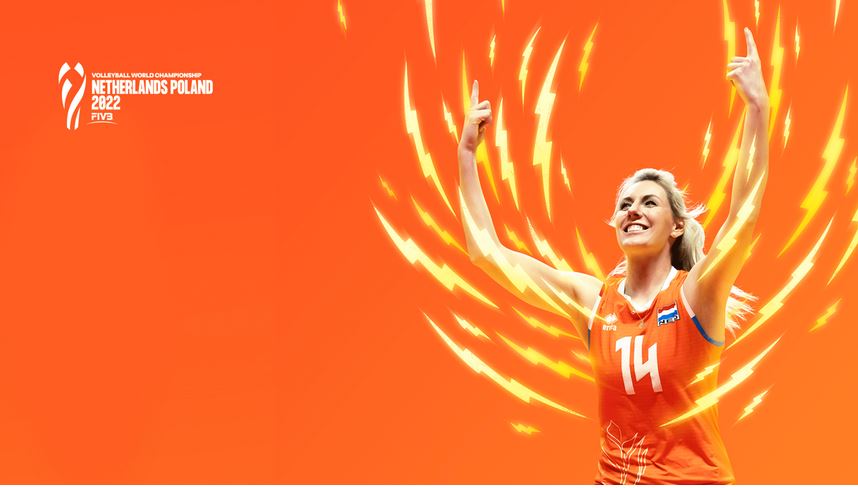 Co-hosts the Netherlands will be playing their neighbours from Belgium as well as reigning European champions Italy in Pool A. Italy claimed silver at the last edition of the Women's World Championship held four years ago in Japan. The three European teams appear the major forces to reckon with in Pool A – which also includes the likes of Puerto Rico, Cameroon and Kenya.
Poland will be trying to make the home-court advantage count as they feature in a highly competitive Pool B – along with another two European teams – EuroVolley 2021 bronze medal winners Turkey and Croatia. Their rivals for a spot in the next stage of the tournament will be the Dominican Republic, Korea – which finished fourth last year at the postponed Tokyo 2020 Olympic Games – and Thailand.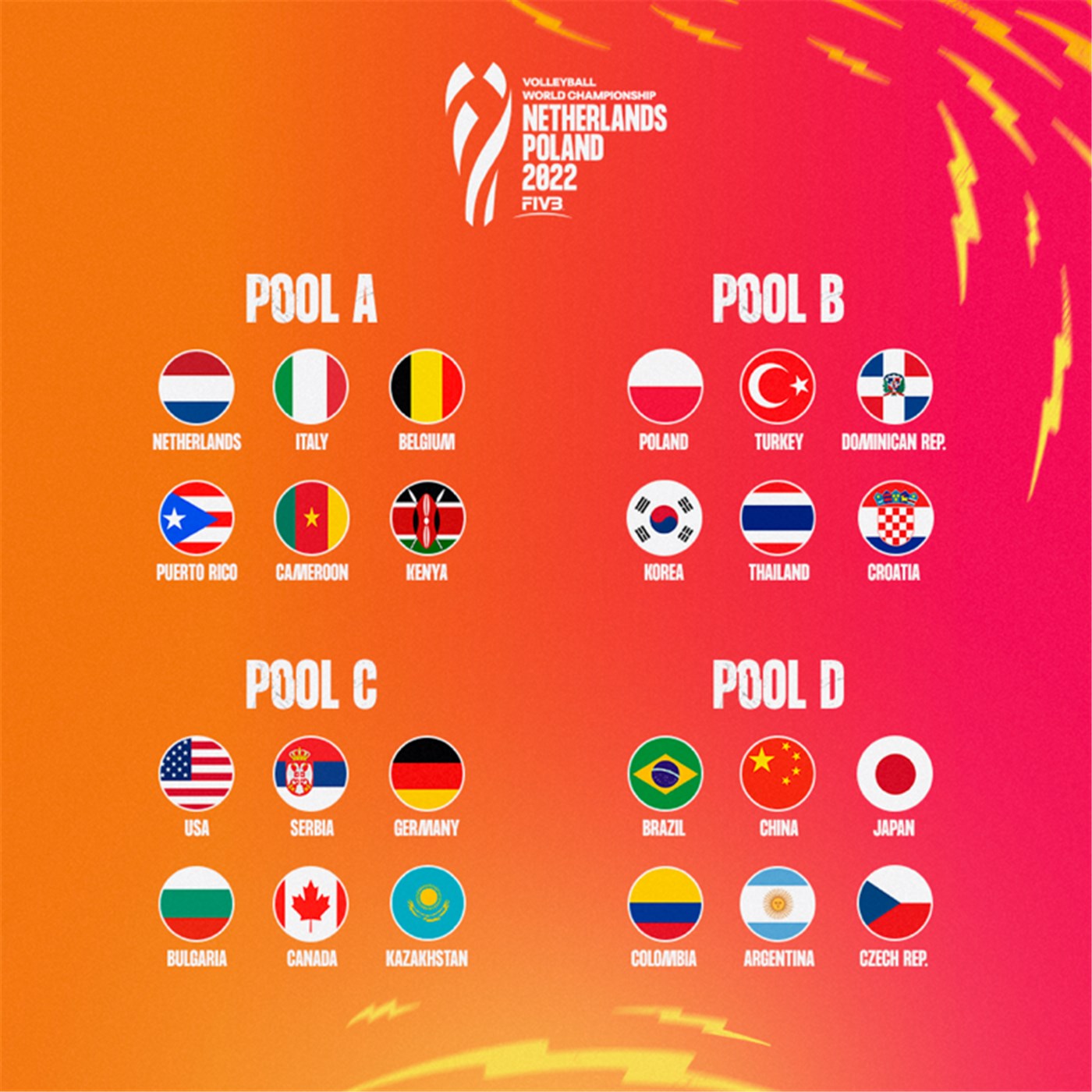 Reigning world champions Serbia will lock horns with Tokyo 2020 gold medal winners USA in Pool C. This is likely to be the 'hottest' match in the group stage – with Serbia and USA due to measure themselves up against the likes of Germany, Bulgaria, Canada and Kazakhstan as well.
The Czech Republic is the only European team in Pool D – which features star-studded teams such as Tokyo 2020 Olympic silver medallists Brazil, 2016 Olympic champions China and Japan. The national teams of Colombia and Argentina complete the group.
The top four teams from each pool will progress to the second stage of the tournament – consisting of two pools of eight teams each and the best four from each will be continuing their journey on to the quarterfinals.
For further information, visit https://en.volleyballworld.com/volleyball/competitions/women-worldchampionship-2022/.