Volleyball
#EuroVolleyM Qualifiers Preview Pools A-D
Author:
Martyna Szydłowska
Time flies, less than a year ago, Italy were crowned the continental champions at magnificent EuroVolley 2021 hosted by Poland, Czechia, Finland and Estonia, but in a little over a year the ultimate Volleyball party and quest for the European crown will start again, bringing fans even closer to the action. However, first we need to find out who will battle for the trophy. Twelve spots are already reserved for all four hosts of the EuroVolley 2023 (due to be announced soon) and eight top-ranked teams from the previous edition. But there are still twelve more at stake and as many as 25 European teams are extremely eager to snaffle the highly-coveted tickets. The #EuroVolleyM Qualifiers which are due to be held in August 2022 across Europe feature 25 teams divided into seven pools to contest a double round robin in their respective groups. The road to the #EuroVolleyM 2023 starts on August 3, but before that let's take a look at the composition of the Pools A-D.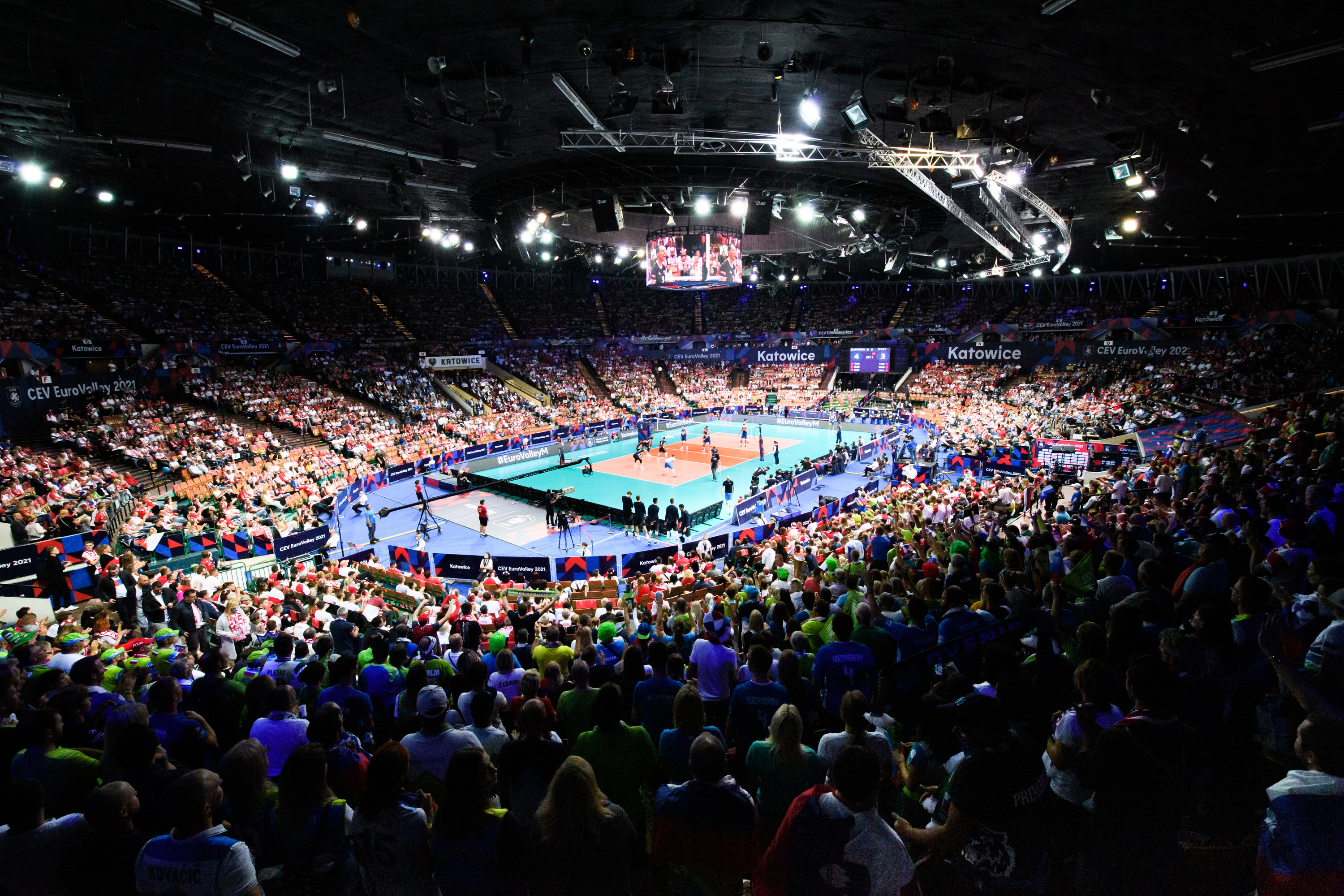 Formula:
With 12 teams already confirmed of their presence at EuroVolley 2023 (4 as hosts, 8 as per the 2021 standing) before a serve was hit, the remaining 12 will come from the Qualifier phase in the year preceding the event as things currently stand.
There are seven pools, four with four and three with three teams respectively, all pool winners and the five second-placed teams with the best result will participate in the Finals, as things stand. Since there is a different number of teams across the seven pools, the results of the matches played with the teams finishing last in the pools of four will be discarded in order to determine the five best runners-up across all pools, thus comparing their results as per the same number of matches played.
Pool A is one of three groups that features only three teams - Azerbaijan, Denmark and Türkiye, who is a clear pre-favourite. The team under the guidance of the coach Nedim Ozbay aim to qualify for their fourth consecutive and 13th in total EuroVolley with their greatest stars, headed by their strongest power gun, Adis Lagumdzija. During last year's edition of the European Championships, Türkiye was only one step - or more precisely one set - from eliminating the 2019 champions Serbia in the 8th Finals, eventually losing to them in a tie-break. On the other hand, Denmark hopes to return to Europe's elite competition for the first time since 2013, when they co-hosted the quest for the European crown. Last year, Denmark, led by their charismatic opposite Mads Kyed Jensen, triumphed in the 2021 CEV Volleyball European Silver League, marking their presence on the European stage. Azerbaijan, a regular participant of the women's competition, will seek their chance to have their maiden performance at the EuroVolley - Men.
A tight rivalry is expected in Pool B that features Austria, Latvia and 2021 EuroVolley co-host Finland. Suomi, led by coach Joel Banks since 2019, are trying to re-establish their status on the European stage with their young and promising squad. Earlier this summer, they secured a silver medal in the European Silver League after a nail-biting five-set final game against Romania, having a chance now to qualify for their 20th EuroVolley. However, it might not be an easy task, as both Latvia and Austria - who hope to return to Europe's elite after missing the last edition - are eager to cause surprise. With a new coach at the helm of Latvia - Michał Mieszko Gogol, who was an assistant coach of Vital Heynen in the Poland's national team, we can expect them to show a new quality in the qualifiers. The 2021 edition was Latvia's only 2nd appearance at EuroVolley, where they finished 18th, being beaten by the Italians in the 8th Finals.
In Pool C, we will see 2019 and 2021 co-hosts Belgium and Estonia, respectively, along with the Faroe Islands. For both Belgium and Estonia - who should be considered as pre-favourites of this pool - this season is a new opening with newly appointed head coaches - Fabio Soli and Emanuele Zanini, respectively. Last year, they shared a fate, failing to qualify for the Round of 16, thus partying ways with previous coaches. Belgium and Estonia met recently in the same pool at the European Golden League, where Estonia proved better in both encounters. The Faroe Islands, who hope for their maiden performance at EuroVolley.
Iceland, Luxembourg, Montenegro and Portugal will lock horns in Pool D. Once, Iceland and Luxembourg are the teams who are still waiting for their first appearance in the main phase of EuroVolley, both Portugal and Montenegro aim for getting spots in the third consecutive edition. Montenegro, who made their maiden performance in 2019, expect a tough battle in the Qualifiers. Especially that Portugal impressed in their most recent performance at EuroVolley 2021, beating Belgium, Greece and challenging two powerhouses - Poland and Serbia, in the pool phase. Although they lost to the Netherlands in the 8th Finals after a thrilling five-setter, they showed their teeth among Europe's elite.
Follow the action in #EuroVolleyM Qualifiers live on EuroVolley.TV. Preview for Pools E-G to come later this week!