Volleyball
#EuroVolleyU17M DOL sets stage for Europe's stars in the making to shine
The players of the 12 teams qualified for the Final Round of this year's #EuroVolleyU17M can look forward to the first major international competition of their still young careers following completion of the Drawing of Lots held earlier this morning in Luxembourg.
This year's #EuroVolleyU17M will be taking place in Tirana, Albania, from July 10-18, thus accounting for the second age-group continental championship hosted by the Balkan country in recent times – after Albania literally broke new ground when hosting the Final Round of #EuroVolleyU19W in 2018.
The winners of the 1st round zonal qualifiers plus those making it through the second stage of the qualifying process held last week have joined Albania to compose the 12-team field for the competition.
Albania as hosts and Bulgaria as the no. 1 team in the latest European Ranking for this age group head Pool I and II, respectively. A subsequent draw involving the remaining 10 teams – divided into five cups as per their ranking – defined the pool composition as follows: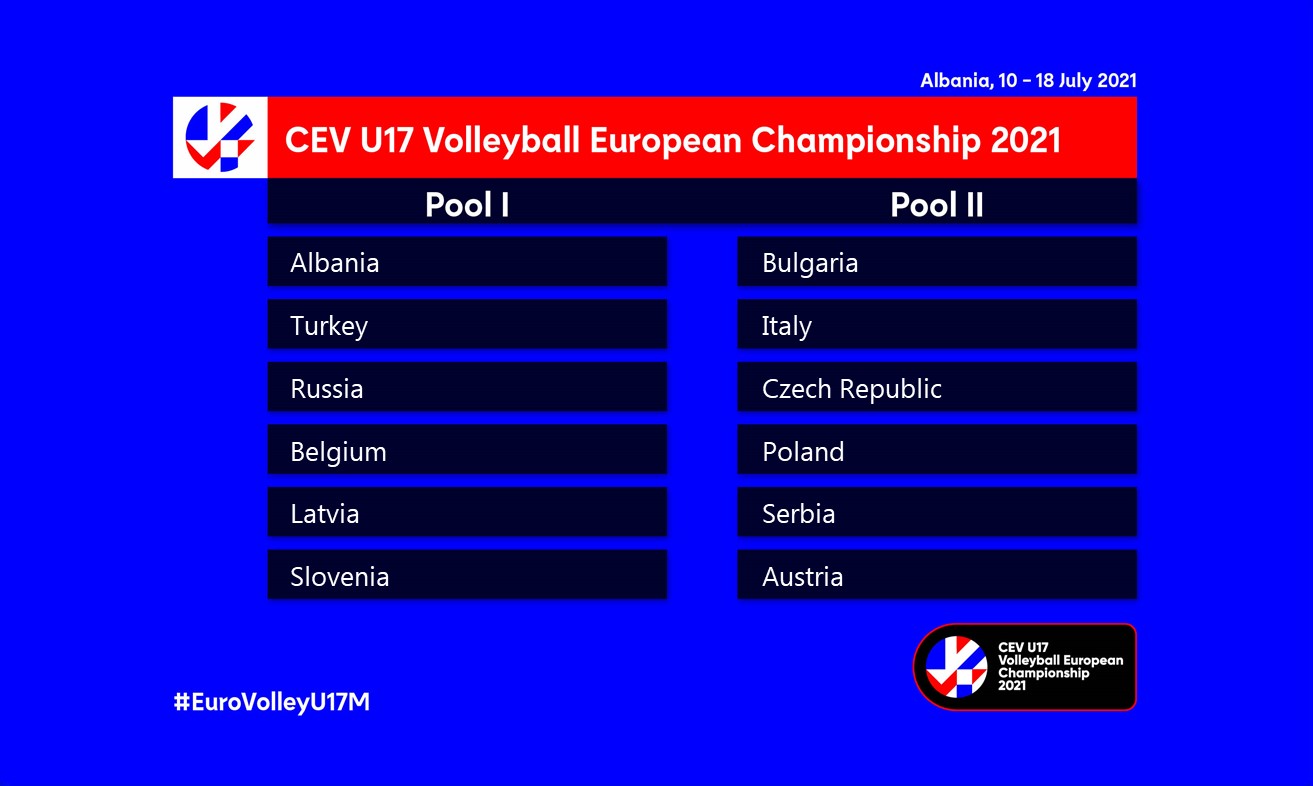 The top two from each pool will play semis and medal matches, whilst those finishing the group phase in third and fourth place will contest the semis and classification matches for places 5-8.
Reigning U17 European champions France did not qualify for the 2021 edition. It is the third time a continental championship takes place for the U17 age group, with Italy the winners of the inaugural competition held in 2017 in Konya, Turkey.  
The full match programme for the pool stage of the competition will follow in due course and will be available on the respective area of the CEV website.