Volleyball
Felix Koslowski new head coach of the Dutch women's national team
Felix Koslowski is the new head coach of the Dutch women's Volleyball team. The 38-year-old German has signed a contract for two years, up to and including the Paris 2024 Olympic Games. Koslowski will be presented at the headquarters of the Dutch Volleyball Federation (Nevobo) in Utrecht on Thursday afternoon, January 26.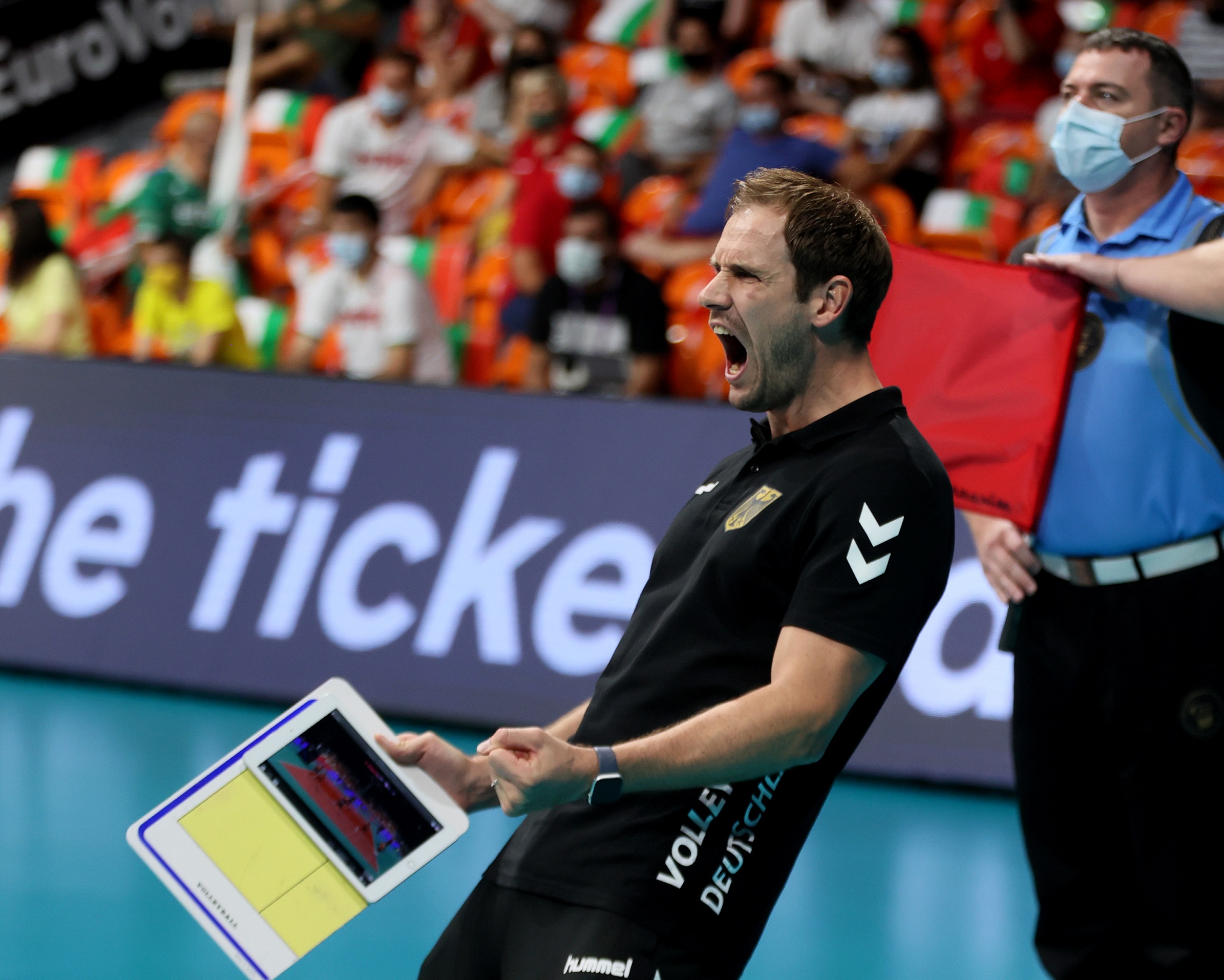 Successor of Avital Selinger
On November 2, Avital Selinger announced that he would stop working as head coach of the national women's team. After his announcement, Nevobo's Technical Director Herman Meppelink started his search for a new head coach.
Felix Koslowski: club coach and national team coach with a wealth of experience
After a careful and intensive recruiting process, the choice fell on the German Felix Koslowski. Koslowski has been at the helm of SSC Palmberg SCHWERIN since 2013, a position he will continue to hold next to his new job in The Netherlands. The Dutch national team players Indy Baijens and Elles Dambrink are playing in Schwerin this season.
Achievements Felix Koslowski
Koslowski started his career as an assistant coach with Schwerin, Chieri (Italy), Bergamo (Italy) and the national team of Germany (then coached by Giovanni Guidetti). In 2010, he started working as head coach, first at VfB 91 SUHL and since 2013 at Schwerin. From 2015 to 2021, he was head coach of the women's national team of Germany, and during this spell, he often played against the Netherlands. Koslowski is very successful with SCHWERIN and has won all major domestic prizes in Germany several times since 2017. In addition to that, he has won medals in the CEV European Cups as well.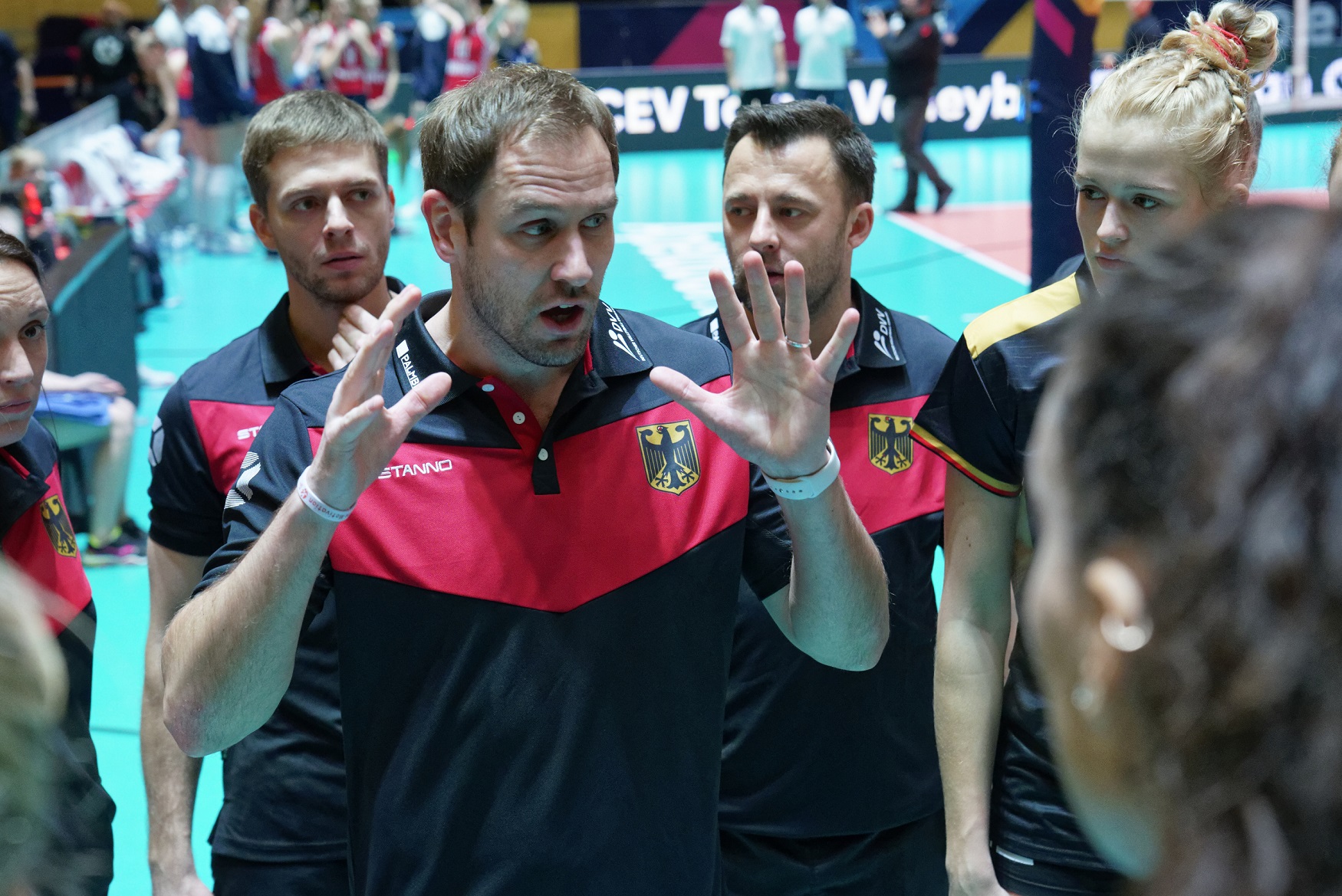 Familiar with Dutch players

Koslowski is very well informed about the performances of the Dutch national team players. Many players of the Dutch team are playing, or used to play, in the German national league, sometimes under his own leadership at SCHWERIN.
Technical director Herman Meppelink explains the choice for Felix Koslowski:
"We are very pleased that we have been able to sign Felix Koslowski as our new national team coach because he meets the profile we have drawn up. He is a relatively young coach with modern ideas about Volleyball, who already has a lot of international experience. Felix knows the Dutch group of players so well that he can make the right choices in the short term to form a team that can pursue qualification for the next Olympic Games in Paris."
"But we also expect Felix to make an important contribution to the further development of the next generation of players and thus make the roster broader and therefore more internationally resilient. In short, with Felix we have managed to sign a coach who combines the best of both worlds: the ability to perform in the short term and to prepare the team for the medium- to long term," Meppelink continues.
Thursday press presentation in Utrecht

On Thursday, January 26, at 2 pm, Felix Koslowski will be presented at the Nevobo headquarters in Utrecht. Koslowski will comment on his appointment and will answer questions from the media.