Volleyball
Finns win NEVZA U17 Championships to qualify for next year's EuroVolleyU18
This past October, the U17 national teams from Denmark, England, Faroe Islands, Iceland, and Norway returned to Ikast, where they gathered at the ISI Sport Centre for three days of competition. The NEVZA U17 Championships did not only count as a zonal competition, but as a qualifier for the 2024 edition of the U18 European Championships as well. Finland returned to the competition after a break and their young boys and girls were the dominant side – thus securing their spot in next year's European Championships in emphatic style. The two Danish teams, England's girls and Norway's boys will have another opportunity to achieve the same feat via the second-round qualifiers scheduled for the spring of 2024.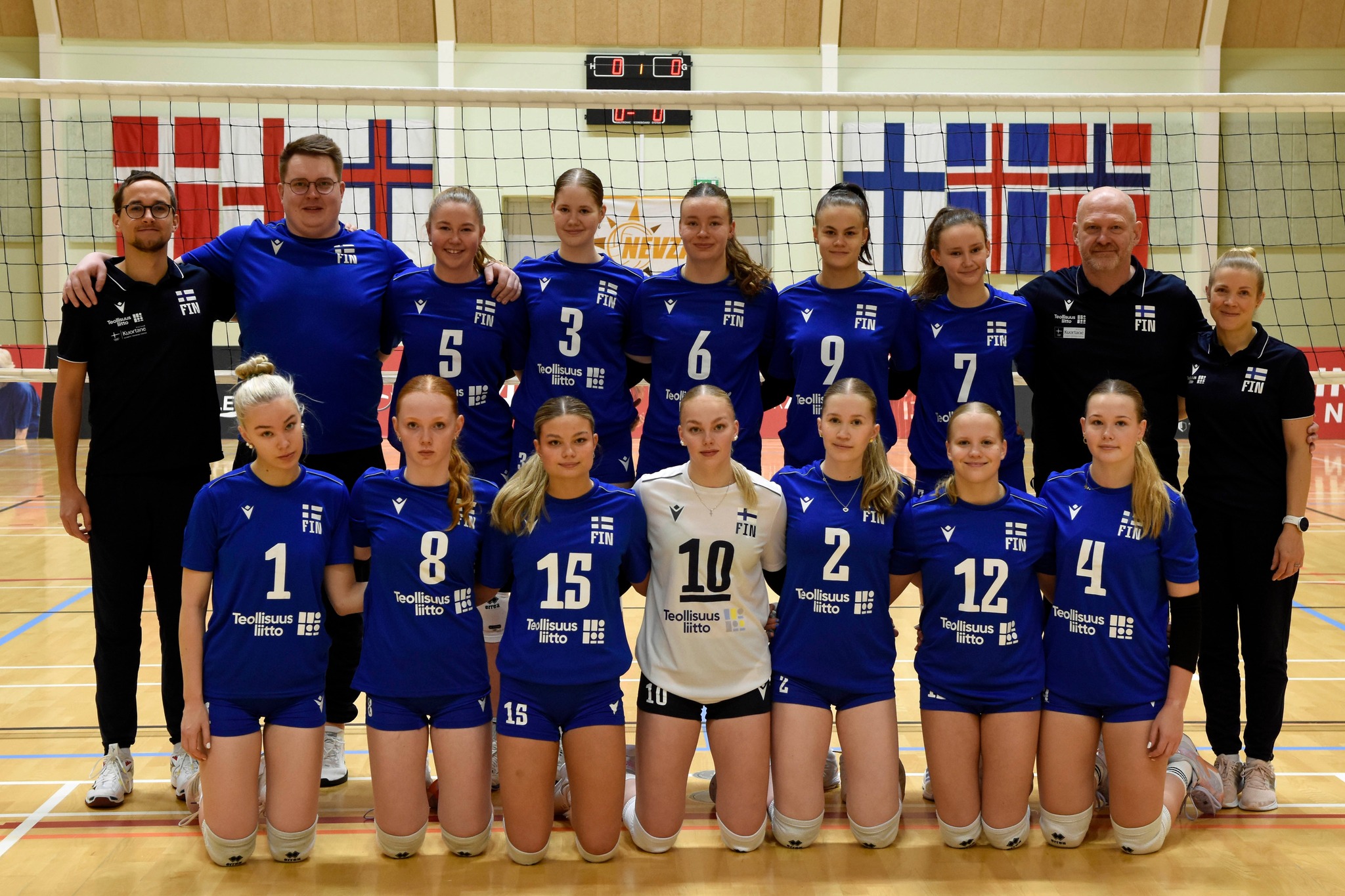 Finland were absolutely dominant in the U17 women's competition contested in Ikast
The teams were happy to return to Ikast. With all the facilities for food and lodging, a short walk to training and competition halls, and the special Danish "hygge" (conviviality), the area gives players and officials ideal conditions to compete and perform.
In the girls' pool play, hosts Denmark and Finland dominated their respective groups, with clear 3-0 wins in both of their matches. Thereby, they advanced directly to the semifinals. In the quarterfinals, featuring the teams ranked second and third in the groups, Norway beat the Faroe Islands and England won against Iceland. The group winners continued in the same way in the semi-finals, In the final, Finland was on a class of their own, not giving Denmark any real opportunity to challenge for the title.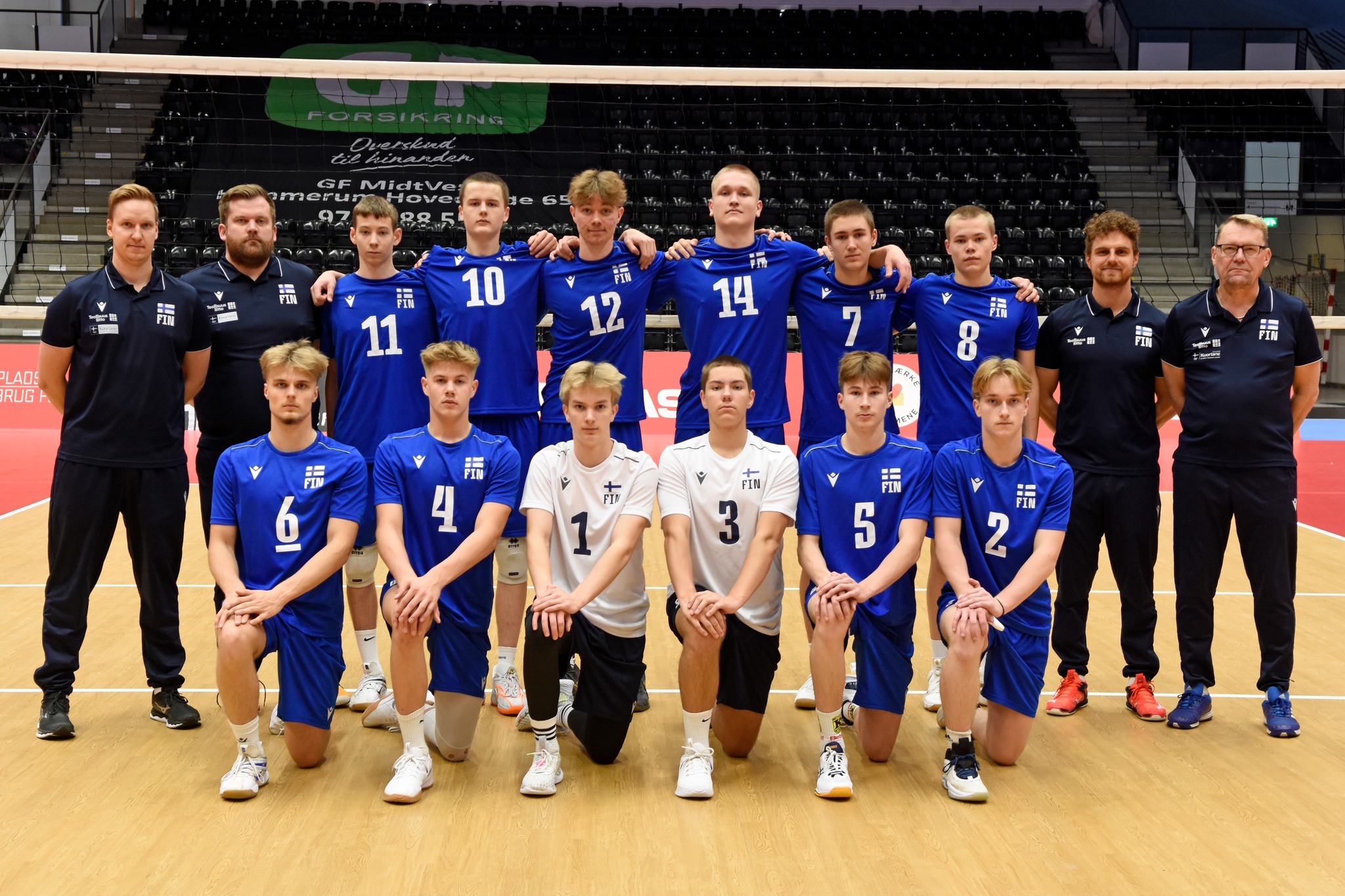 Finland's boys did not drop a single set in the competition
The Finnish boys were just as impressive as the girls, going through the tournament with straight 3-0 wins. Their opponent in the final, defending champions Denmark, had a little bit of a harder way. They lost one set against Norway in the pool and England in the semifinal. In the final, they started quite badly, scoring only twelve points in the first set. Finland relaxed a little and let Denmark find their way into the second set, challenging the Finns but eventually losing 25-27. After this setback, the Danes did not manage to hold up the level and Finland got back to their impressive strong serve and side-out Volleyball, closing the match 25-13 and 3-0.
All the matches of the NEVZA U17 Championships were streamed live on Sportway, only available in Denmark.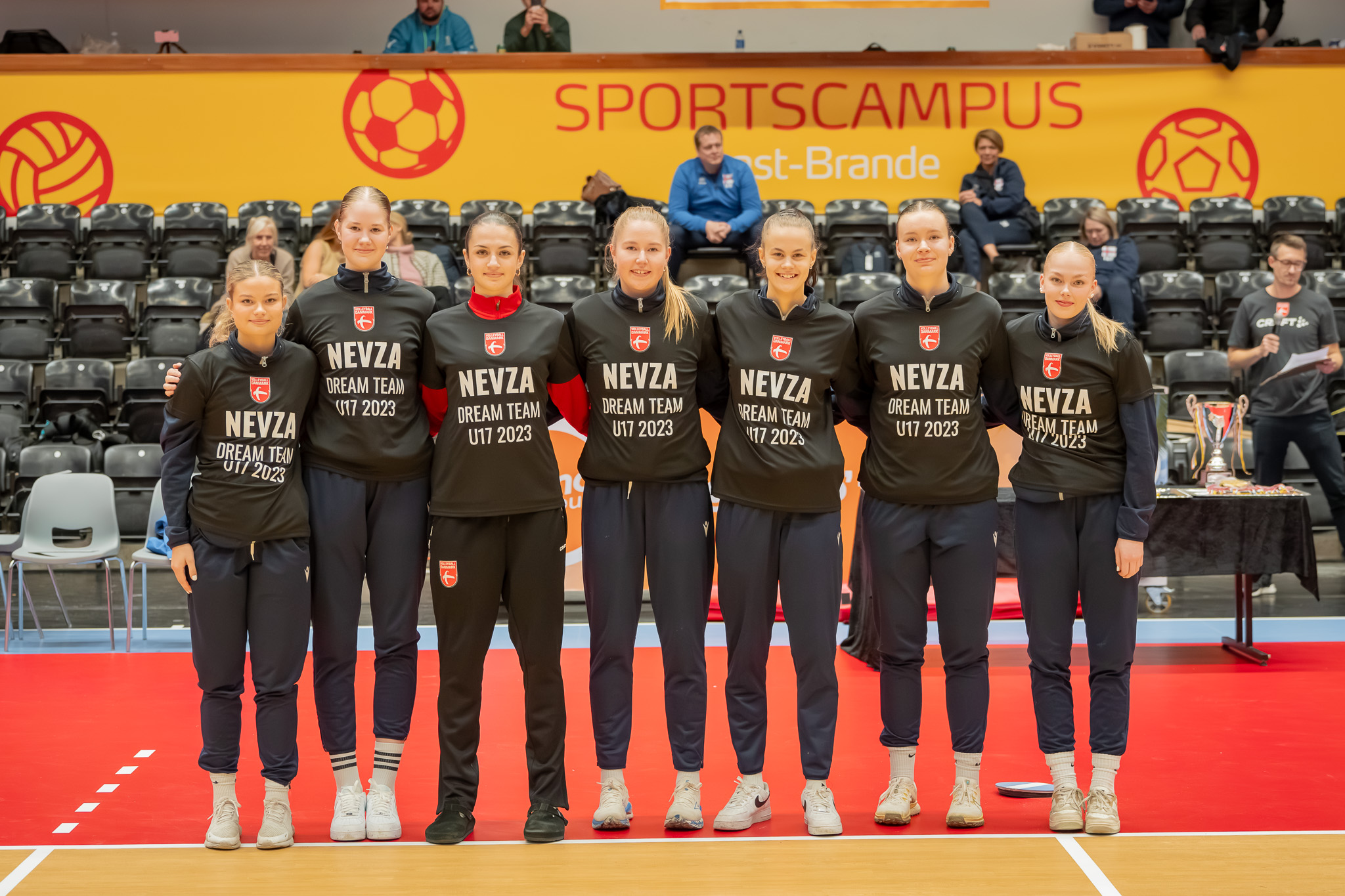 Members of the Girls' Dream Team awarded at the end of the competition in Ikast
Final standing – Girls 
1.    Finland
2.    Denmark
3.    England
4.    Norway
5.    Iceland
6.    Faroe Islands
All Star Team - Girls
Setter: Iida Mikkonen (FIN) 
Opposite: Noora Päykkönen (FIN)
Outside hitter: Mille Bassøe (DEN) 
Outside hitter: Selma Nikkanen (FIN)
Middle blocker: Saara Tyrkkö (FIN) 
Middle blocker: Milla Haapaniemi (FIN) 
Libero: Elsi Karjanlahti (FIN)
Most Valuable Player: Mille Bassøe (DEN)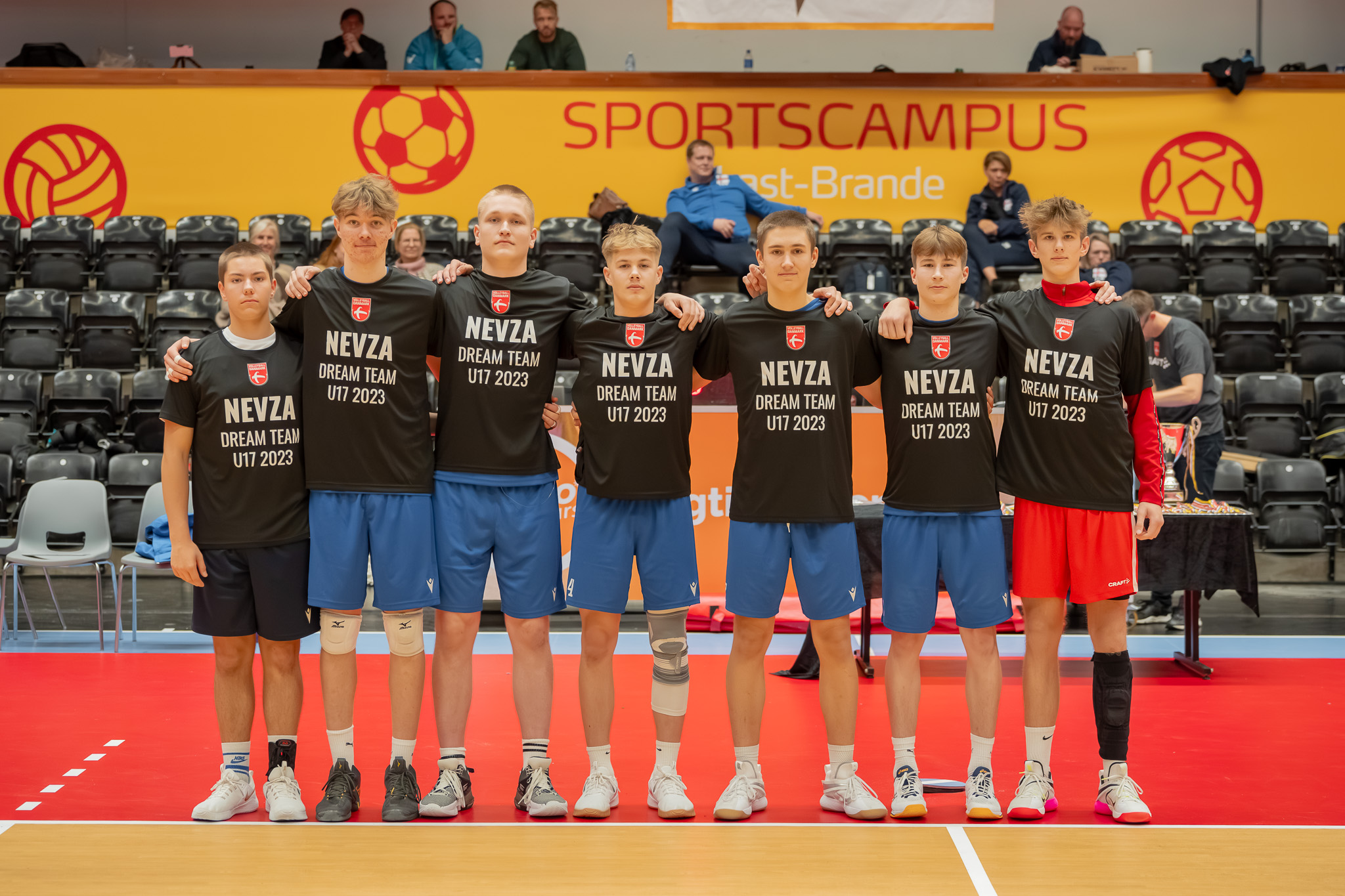 Members of Team Finland claimed all spots in the Boys' Dream Team bar one
Final standing – Boys 
1.    Finland
2.    Denmark
3.    Norway
4.    England
5.    Iceland
6.    Faroe Islands
All Star Team Boys
Setter: Eeli Kuukasjärvi (FIN) 
Opposite: Viktor Viljamaa (FIN) 
Outside hitter: Matias Siika-Aho (FIN) 
Outside hitter: Viktor Markwain Oldenborg (DEN) 
Middle blocker: Janne Kolehmainen (FIN) 
Middle blocker: Aarni Ruohola (FIN) 
Libero: Panu Salmijärvi (FIN) 
Most Valuable Player: Viktor Viljamaa (FIN)