Volleyball
The EuroVolley Trophy Touring Italy
Italy will be playing a big role in the organization of Europe's landmark national team competitions, the CEV EuroVolley 2023 for both genders, including hosting the Final of the men's EuroVolley in the capital city of Rome. As part of the promotion of the event leading up to first serve, the unique competition trophy is now being presented to Italian fans.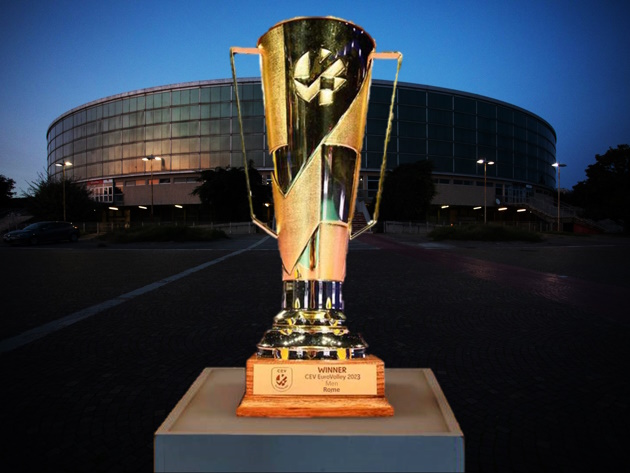 The Men's EuroVolley trophy will be unveiled in Rome's Piazza del Popolo tomorrow, during an event attended by various city and sports officials, as well as FIVB president, Dr. Ary S. Graça F°, CEV Vice President Renato Arena, and Giuseppe Manfredi, the President of the Italian volleyball Federation.
The trophy has arrived in Rome and has been showcased in collaboration with FIPAV Lazio and FIPAV Roma. The aim is to allow people to admire the trophy before it is awarded to the Champions in September. Various events have taken place, including visits to Volley Scuola Trofeo ACEA and the III Municipio, where people had the opportunity to take photos and participate in the EuroVolley Quiz.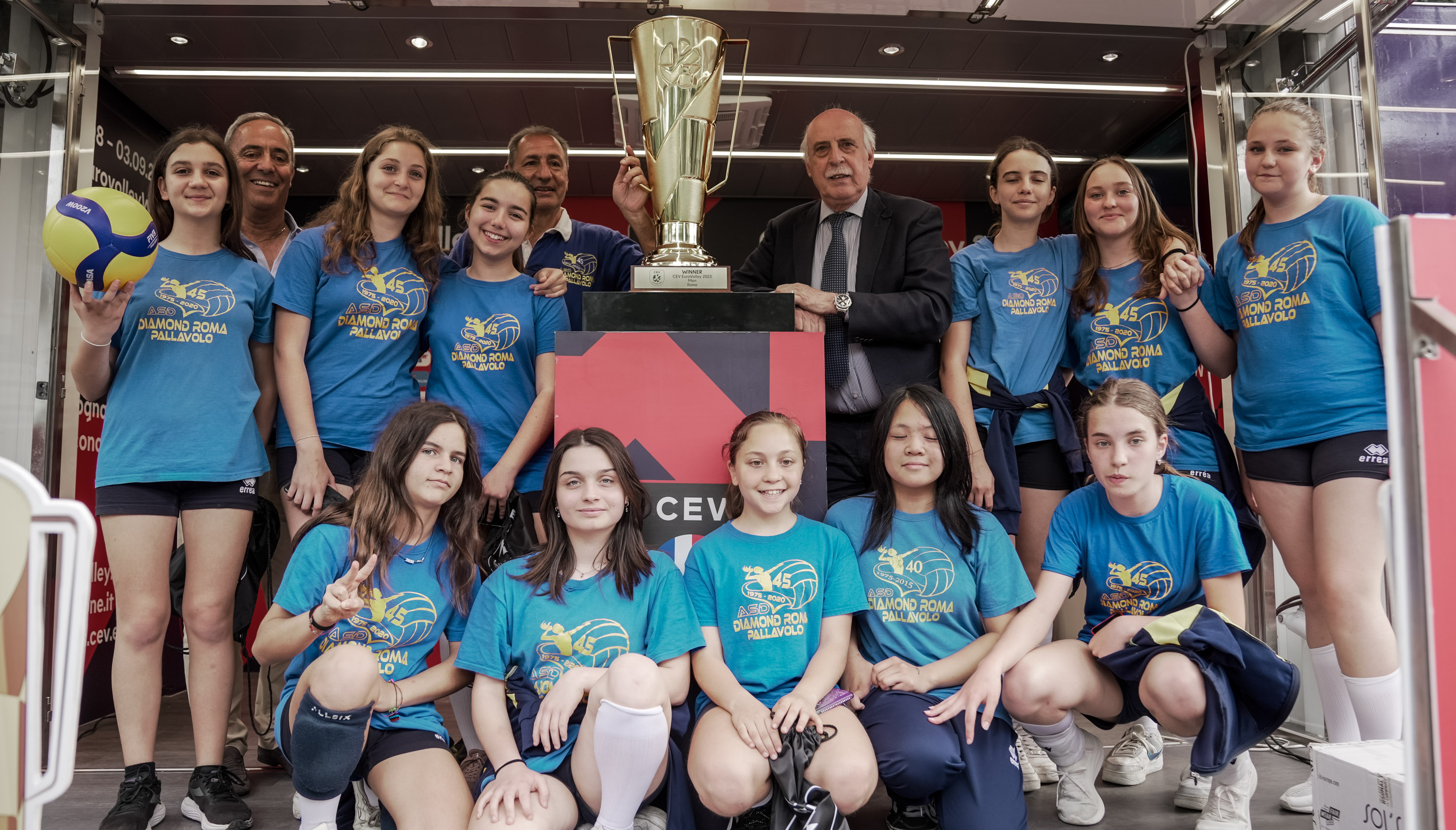 Additionally, the EuroVolley Tour features a customized van that serves as a photo booth for the public. The van will be present in Piazza del Popolo until tomorrow afternoon. Furthermore, on Friday at the Stadio dei Marmi, the Volley S3 event will entertain and engage young people with volleyball activities. The event will include lowered nets to facilitate enjoyment and participation. In the morning, students from schools in Rome will participate, while in the afternoon, volleyball players from different clubs will be supported by smart coaches, including Andrea Lucchetta and Valerio Vermiglio.
More on the activities taking place in Italy Here and Here
The EuroVolley Tour is an initiative that aims to promote volleyball and engage the public, while celebrating the sport's achievements and values.
#EuroVolleyW #EuroVolleyM