Beach Volleyball
Czech teams reign supreme at first-ever MEVZA Beach Volleyball Club Championship
Teams from five nations (Austria, Croatia, Czechia, Hungary, and Slovakia) contested this weekend the inaugural edition of the MEVZA Men's Beach Volleyball Club Championship. The tournament was played in Vienna at the MAXX Sports Centre, the venue used by Austria's Beach Volleyball national teams to train indoors.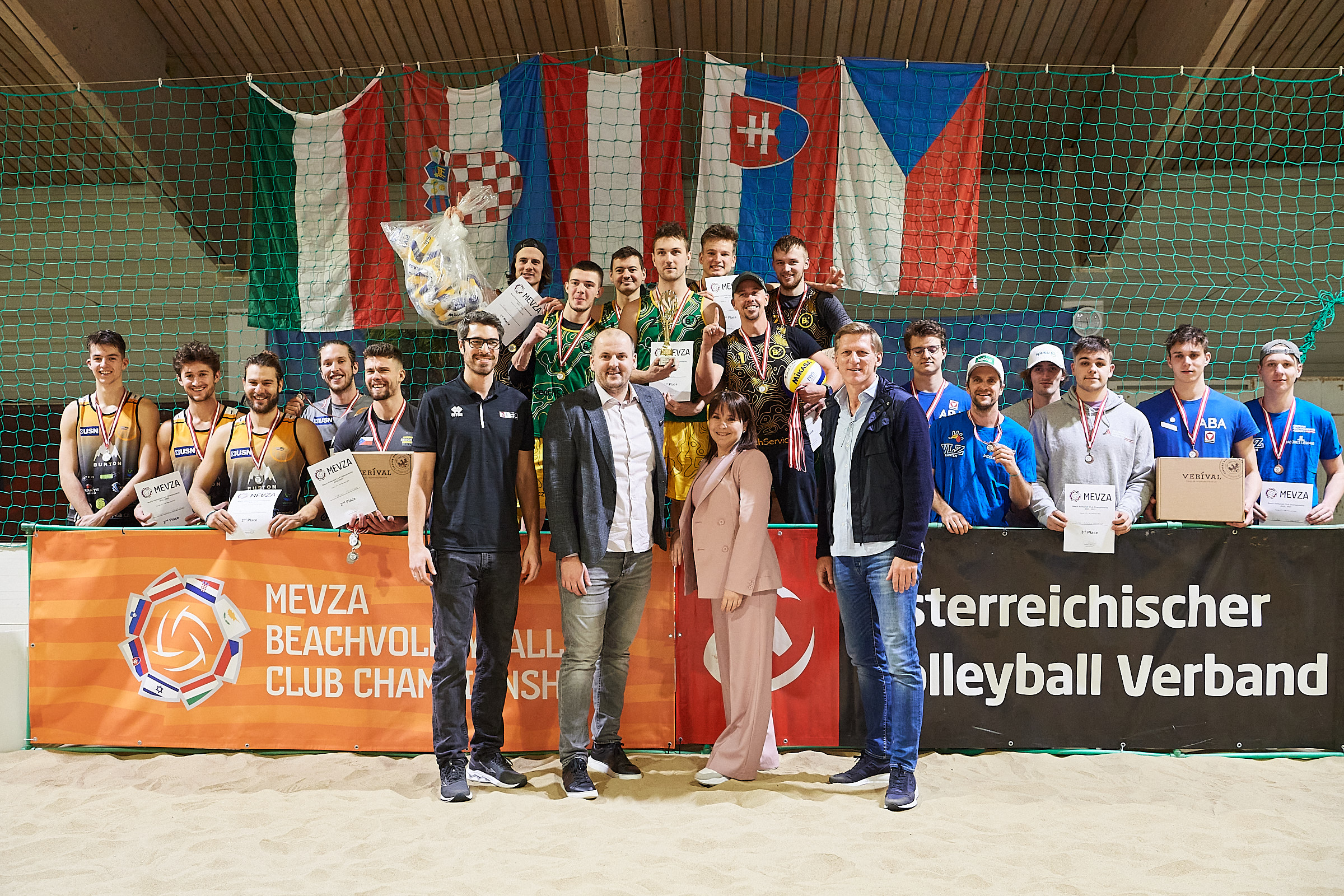 A family picture with all medallists and officials at the end of the medal ceremony
The Beach Service Club from Czechia prevailed as they edged their compatriots Beachclub Strahov in an all-Czech final. The home favourites from Klagenfurt claimed third place and with it, the last spot on the podium.

MEVZA President Valentina Bifflin, MEVZA Sports Director Frane Žanić and Austrian Volleyball Federation (ÖVV) President Gernot Leitner presented the medals and trophies to the winners of the competition.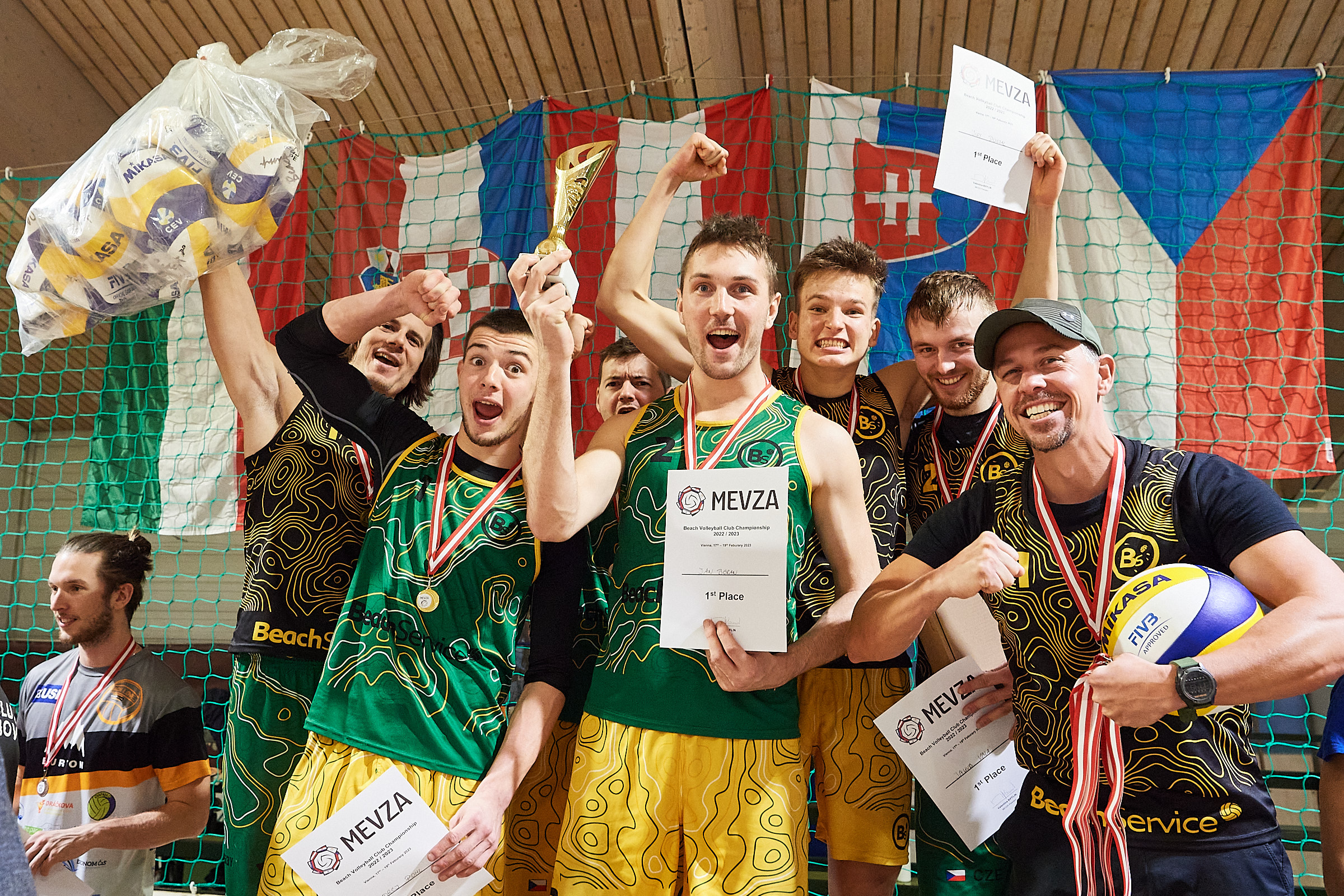 The players of Beach Service Club z.s. (CZE) celebrate their triumph at the MEVZA event in Vienna
The organisers wish to thank the sponsors, partners, and volunteers for their support and the players for delivering a great tournament.
A similar competition for women's clubs from across MEVZA will be taking place in Ljubljana, Slovenia, in the coming weeks.
Final standing
1. Beach Service Club z.s. (CZE)
2. Beachclub Strahov z.s. (CZE)
3. ABC Wörthersee Klagenfurt (AUT)
4. Prague Beach Team z.s. (CZE)
5. Strandröplabdazasert SE (HUN)
5. Beach Volleyball Club Opatija (CRO)
7. Beach Punk Team z.s. (CZE)
8. Beach Volleyball Club Bratislava (SVK)

Photos courtesy of Leo Hagen