Beach Volleyball
Europe's stars in the making to contest continental championships in Madrid, Riga, and Timisoara
The stars in the making of European Beach Volleyball can already look forward to an action-packed 2023 season, with Spain, Latvia, and Romania due to play host to next year's continental championships for the U18, U20, and U22 age groups, respectively.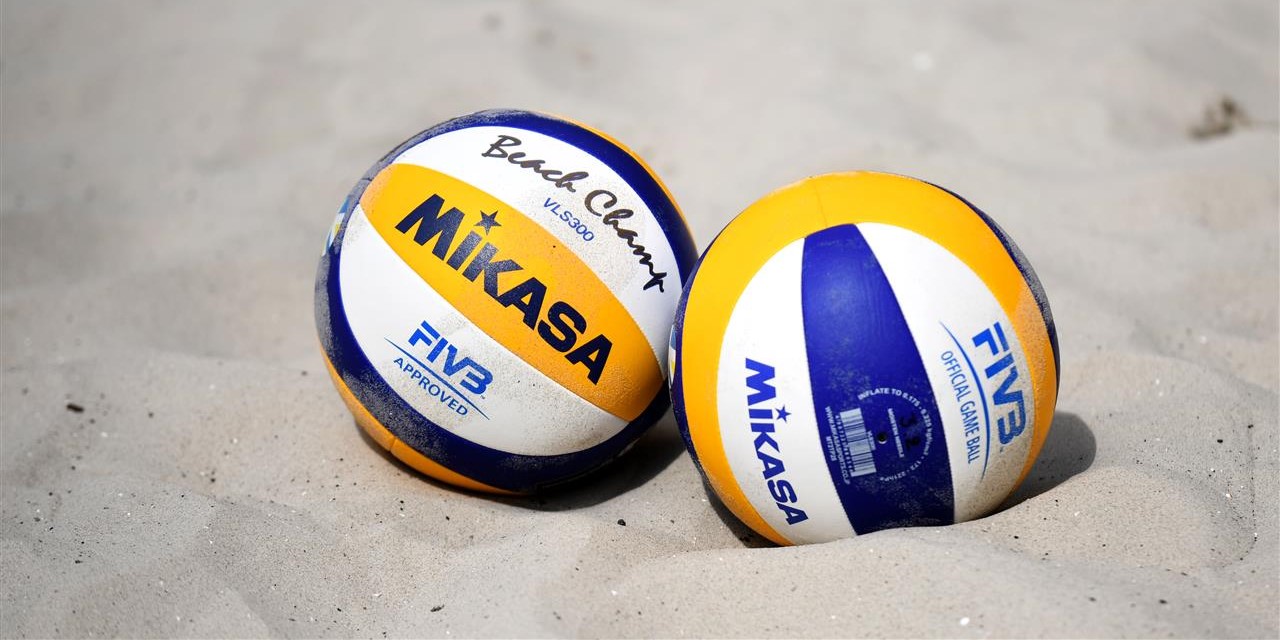 The 2023 edition of #EuroBeachVolleyU18 will be taking place at the iconic Parque Deportivo Puerta de Hierro in Spain's capital Madrid – a location that Beach Volleyball fans and athletes are already familiar with, since a number of international competitions – including the CEV Continental Cup and stops of the World Tour / Beach Pro Tour have been held there with much success. The facility run by the Madrid Volleyball Federation encompasses several state-of-the-art courts and other facilities – including the main stadium named after Spanish Beach Volleyball star, Elsa Baquerizo. The event scheduled for August 24-27 will coincide with the return of an age-group European Championship to Spain for the very first time since the city of Finestrat played host to the U20 competition in 1999!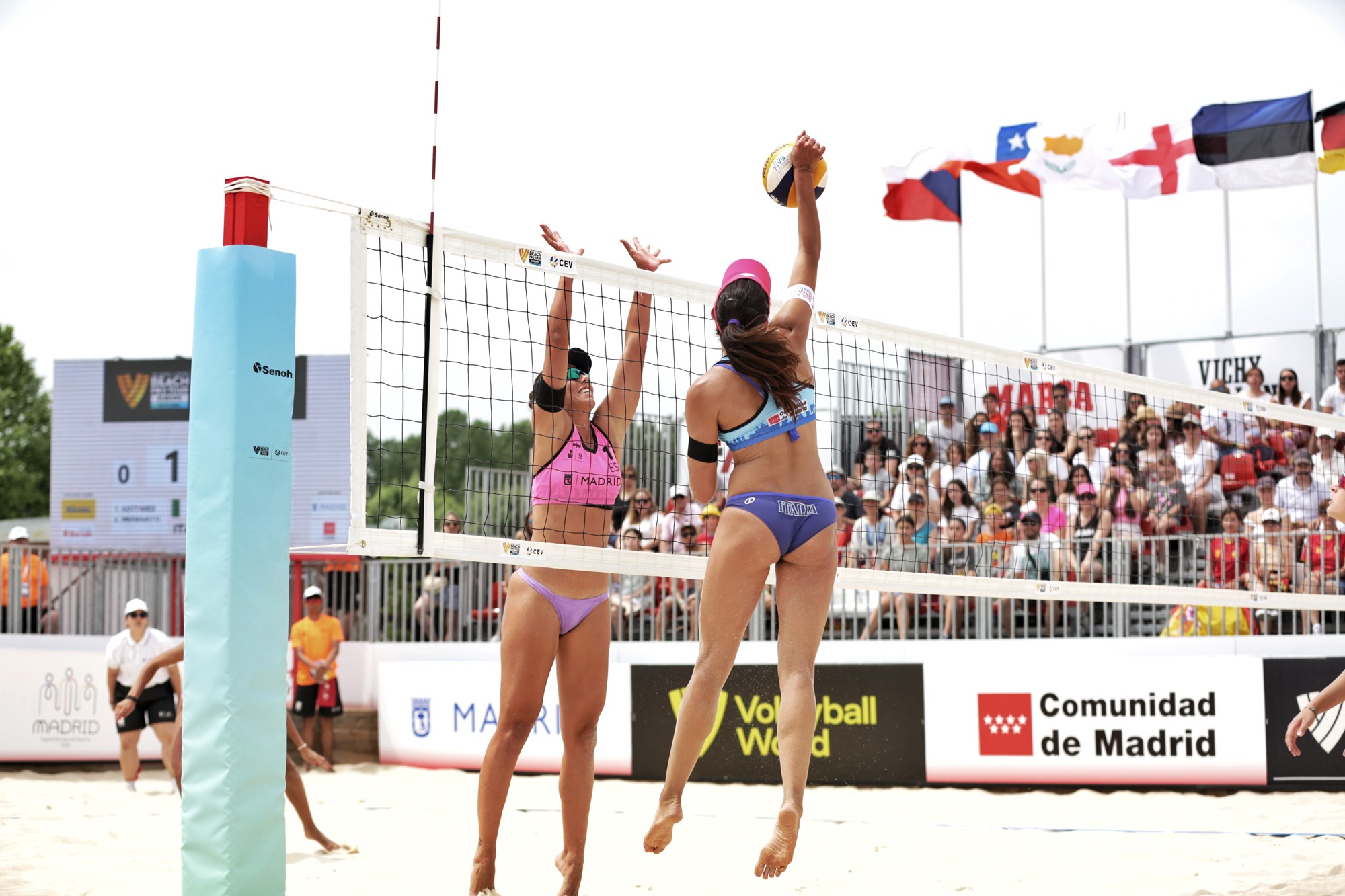 Parque Deportivo Puerta de Hierro, the venue of #EuroBeachVolleyU18 in 2023, has already hosted quite a few international competitions
If the youngsters are to travel to Madrid in the late summer of 2023, their slightly older peers can look forward to #EuroBeachVolleyU20 running from August 10-13 in Latvia's capital, Riga. The Baltic country has established itself as a real Beach Volleyball powerhouse, with the 'senior' EuroBeachVolley held in 2017 as well as in 2020 in Latvia's most popular seaside resort, Jurmala. Riga did play host to the U18 continental championship in 2015. Back then, Tina Graudina – now a two-time 'senior' European champion with partner Anastasija Samoilova (Kravcenoka) – took the first steps of an already illustrious career by winning gold on home soil. This is certainly a feat that reigning U18 European and U19 world champions Kristians Fokerots and Gustavs Auzins will be trying to repeat when time comes for the U20 event in the summer of next year.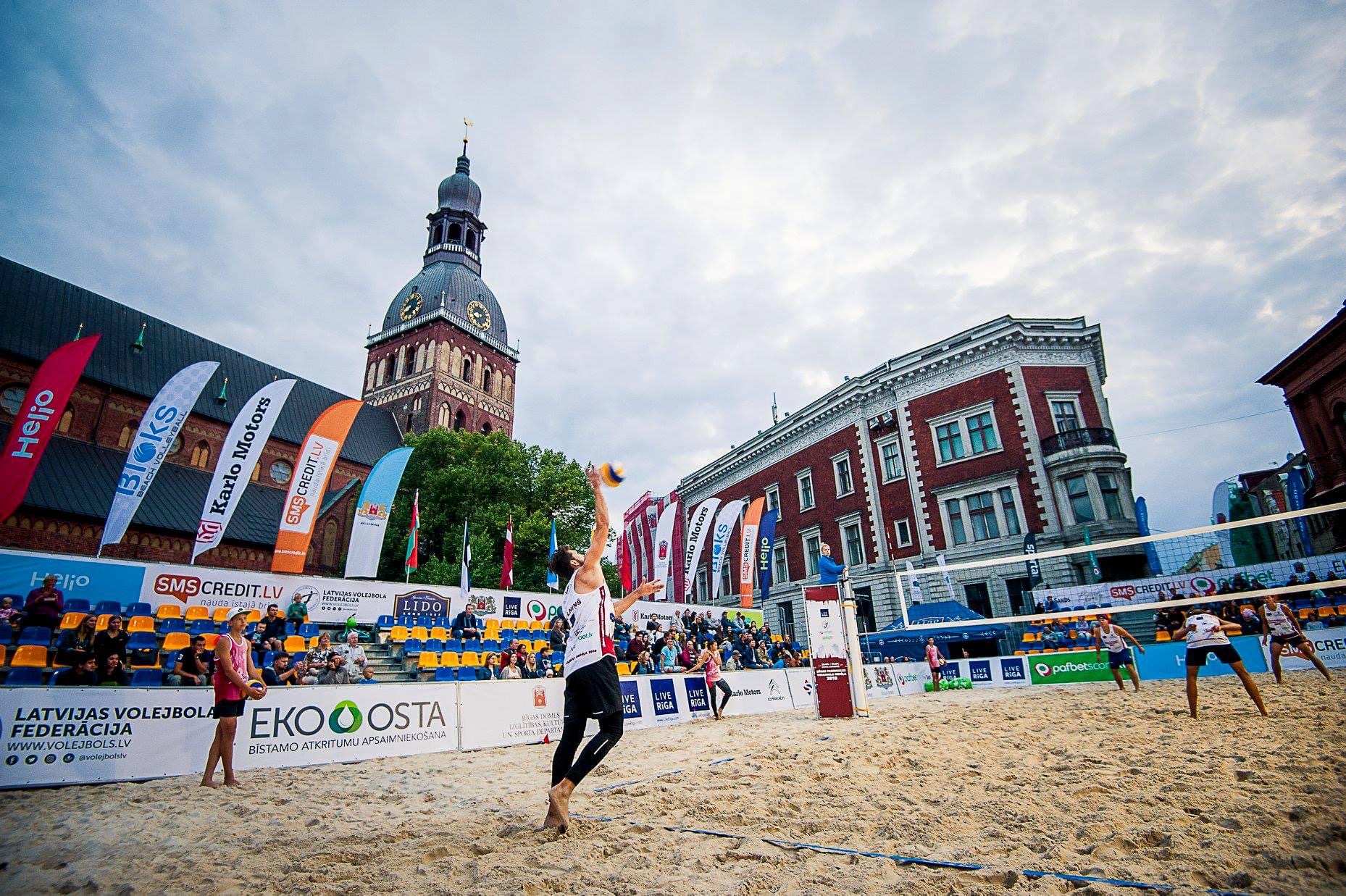 As the capital of a Beach Volleyball-mad nation, Riga will welcome the U20 continental championship in 2023
Finally, even though from a chronological standpoint this is the first of the three age-group competitions to take place in the summer of 2023, Romania and more specifically the city of Timisoara will welcome #EuroBeachVolleyU22 from July 26 to 29. This is a historic premiere as an age-group European Championship has never taken place in Romania – even though the country has already organised a few international Beach Volleyball events, more specifically in Mamaia, a popular seaside resort on the Black Sea, in Timisoara itself and in Satu Mare. The event at Roses Park - CSM Timişoara Sport Facility will fittingly take place in Romania's third largest city at a time when Timisoara bears the title of European Capital of Culture, thereby breaking new ground for Romanian Volleyball and Romanian sports more broadly.

Timisoara, Romania's third largest city, will be playing host to #EuroBeachVolleyU22 in late July of 2023