Beach Volleyball
Europe to send large contingent to Beach World Championships
Europe will be in strong contention at this year's FIVB Beach Volleyball World Championships as the continent accounts for 41 of the 96 participants of the tournament that will take place in the Italian capital Rome from June 10-19.
Polish Michal Bryl and Bartosz Losiak are the top-seeded team for the World Championship (Photo: Volleyball World)
The event, which will have the iconic Foro Italico as its venue, will feature 48 teams in each gender and Europe is by far the continent with the most teams entered on both, with 22 men's tandems and 19 women's duos.
Hosts Italy have the most teams entered in the men's tournament with five in a list that includes eighth-seeded and Tokyo Olympians Adrian Carambula and Enrico Rossi. Paolo Nicolai/Samuele Cottafava, Daniele Lupo/Alex Ranghieri and wildcards Davide Benzi/Carlo Bonifazi and Jakob Windisch/Gianluca Dal Corso are the other Italian teams set to compete at home.
Austria and the Netherlands have three teams each, followed by Poland and Norway, which have two duos each. The Czech Republic, Estonia, France, Germany, Latvia, Spain and Sweden are other European nations that will be represented in the tournament.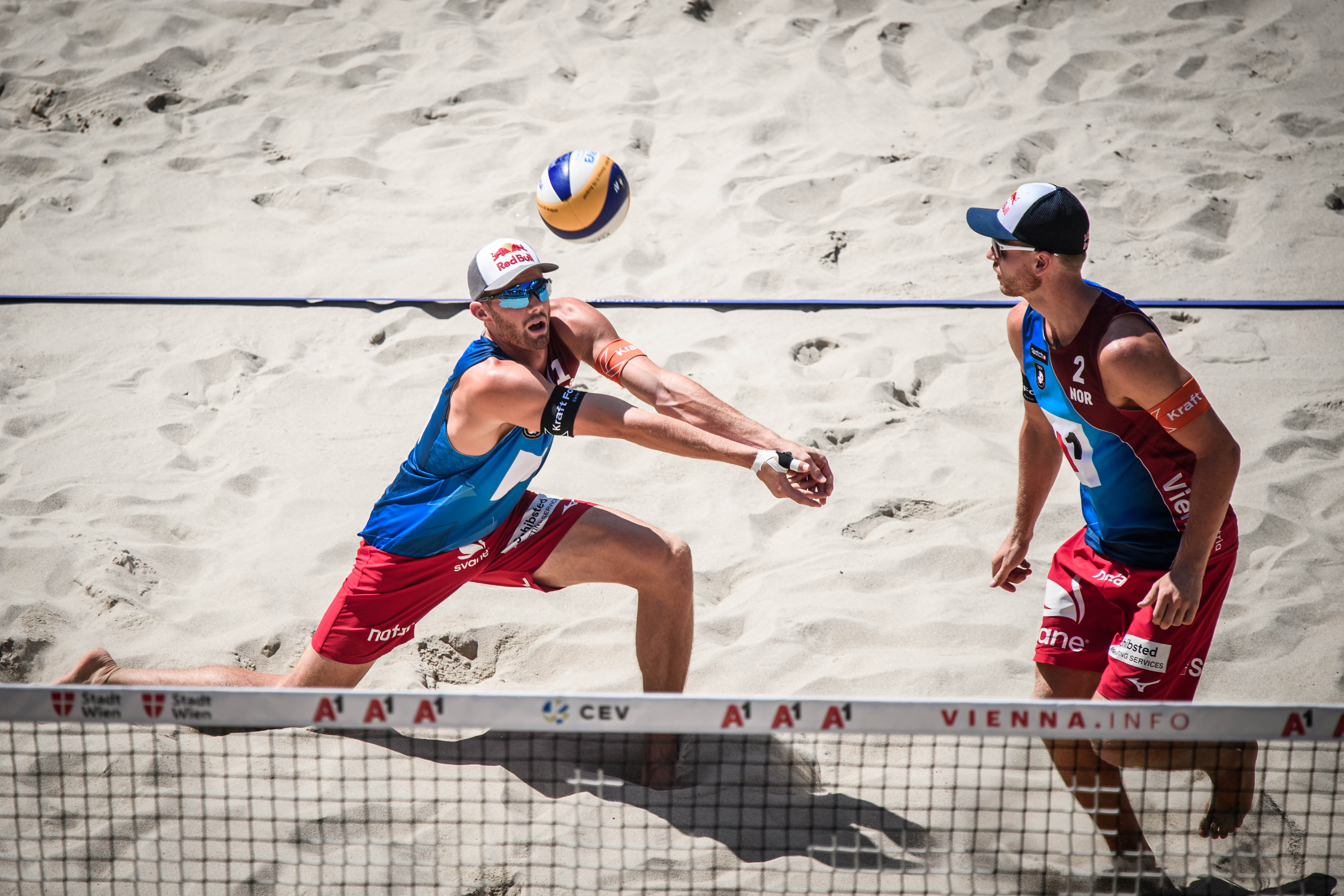 Olympic champions Mol and Sorum will try to improve from the bronze they won in 2019
Europe has six of the eight top-seeded teams in the tournament with Poland's Michal Bryl/Bartosz Losiak (first), the Netherland's Alexander Brouwer/Robert Meeuwsen (second), the Czech Republic's Ondrej Perusic/David Schweiner (fifth), the Netherlands' Stefan Boermans/Yorick de Groot (six), Norway's Anders Mol/Christian Sørum (seventh) and Italy's Carambula/Rossi (eighth).
On the women's side, Italy and Germany lead the European nations with four pairs each, while Switzerland has three. Also fighting for medals in Rome will be teams from Austria, the Czech Republic, Finland, France, Latvia, the Netherlands, Poland and Spain.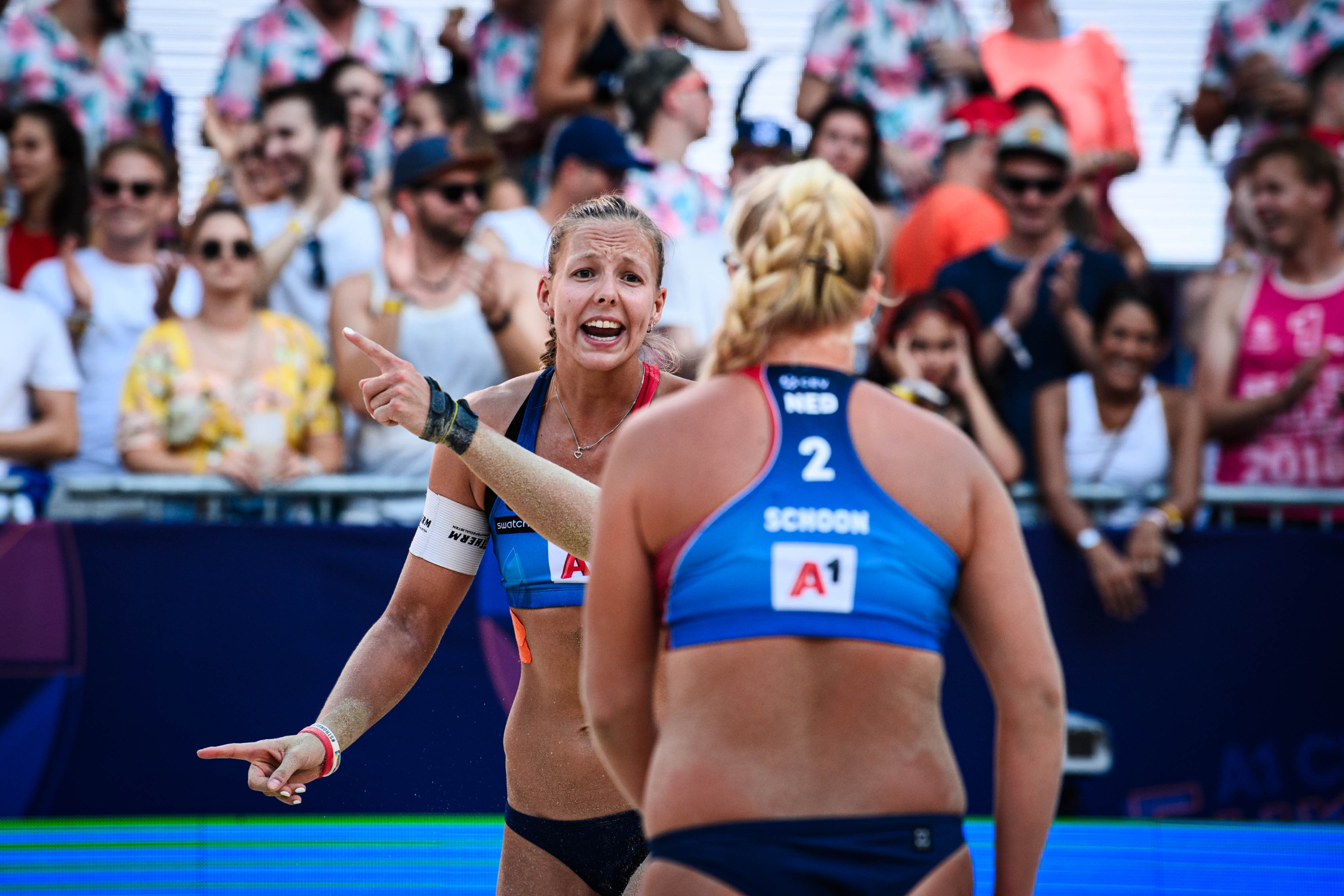 World ranking leaders Katja Stam and Raisa Schoon will compete for the world title for the first time in their careers
World ranking leaders Katja Stam and Raisa Schoon of the Netherlands are the top-seeded team in the event while Latvians Tina Graudina and Anastasija Kravcenoka, who were fourth at last year's Tokyo Olympics, are seeded third.  
Europe has a strong tradition in the World Championships, having won 18 medals (four gold, seven silver, seven bronze) among its men's and women's teams in the first 12 editions of the event.
In the most recent one, in 2019, the continent occupied all three positions on the men's podium with Russia's Oleg Stoyanovskiy/Viacheslav Krasilnikov taking gold, Germany's Julius Thole/Clemens Wickler claiming silver and Norway's Mol/Sørum securing bronze. Reigning EuroBeachVolley champions Nina Brunner and Tanja Hüberli of Switzerland were the best women's team, ranking fourth.
On May 31, the drawing of lots for the tournament will take place and the 12 pools in each gender will be formed.