Beach Volleyball
Finnish and Italians take the title in Corigliano Rossano
The third Volleyball World Beach Pro Tour tournament held in Italy this season, this week's Corigliano Rossano Futures event came to an end on Sunday, with teams from the host country and Finland at the top of the podium, which was entirely filled by European teams on both genders.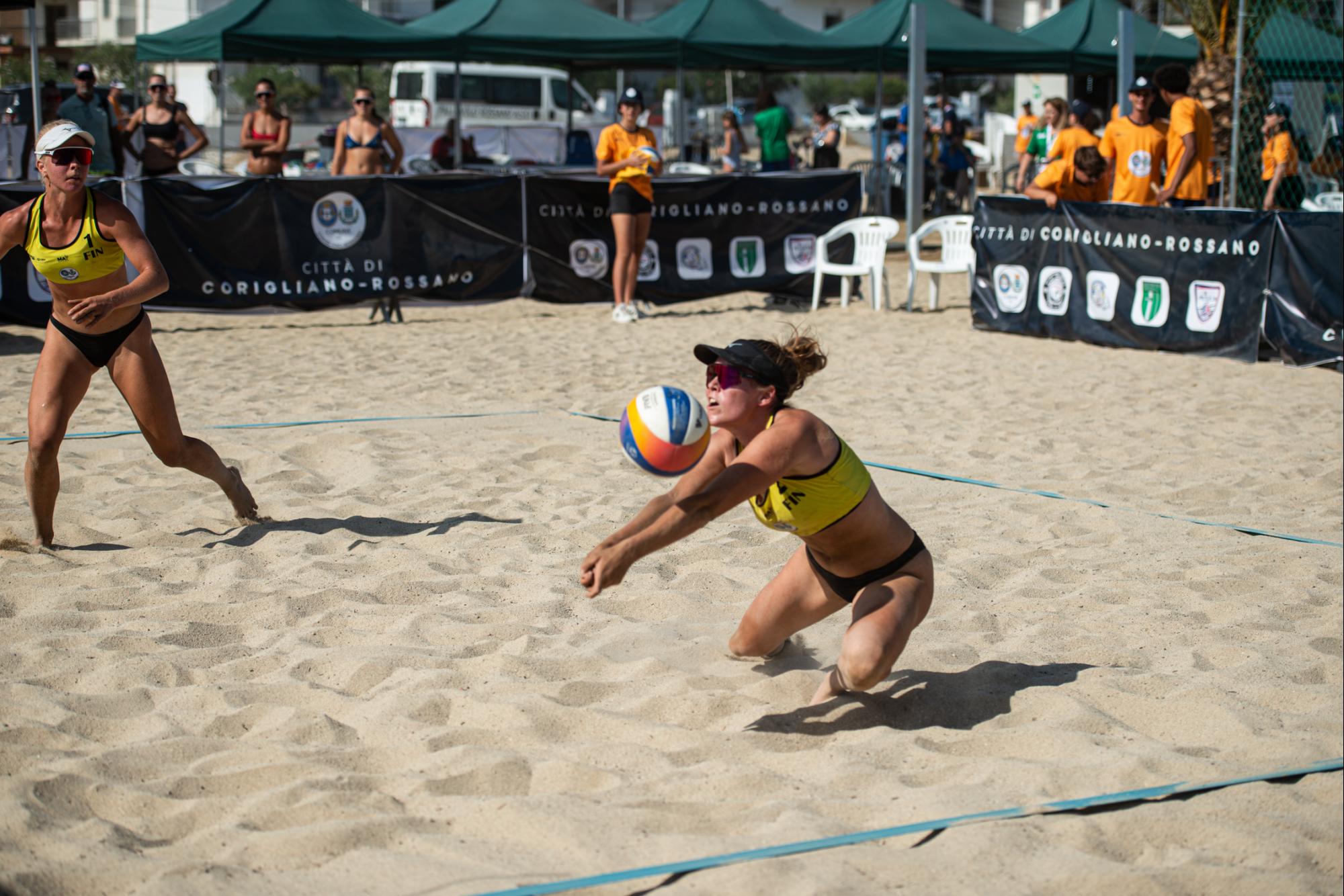 Parkkinen and Sinisalo in action during the event in Italy
After four days of competition, Finland's Sara Sinisalo/Annina Parkkinen and Italy's Tobia Marchetto/Jakob Windisch overcame duos from 19 other countries to be crowned as the champions at the Lungomare Corigliano Rossano.
The most experienced team in the women's event, second-seeded Sinisalo and Parkkinen recovered from an opening-match upset to claim five straight victories and end the week at the top of the podium.
In the gold medal match, the Finnish topped Estonians Heleene Hollas and Liisa Remmelg in straight sets (21-17, 21-18). Partners since the end of 2022, Sinisalo and Parkkinen secured their first title together in Italy.
Maria Mancinelli and Aurora Mattavelli took the host country to the podium after the Italians defeated Czechs Valerie Dvornikova and Anna Pospisilova in two sets (21-12, 21-15).
FIVB Beach Pro Tour Corigliano Rossano Futures
On the men's side, the 22-year-old Marchetto and the 24-year-old Windisch gave Italy their second home title this season, taking gold in their just fifth international event as partners.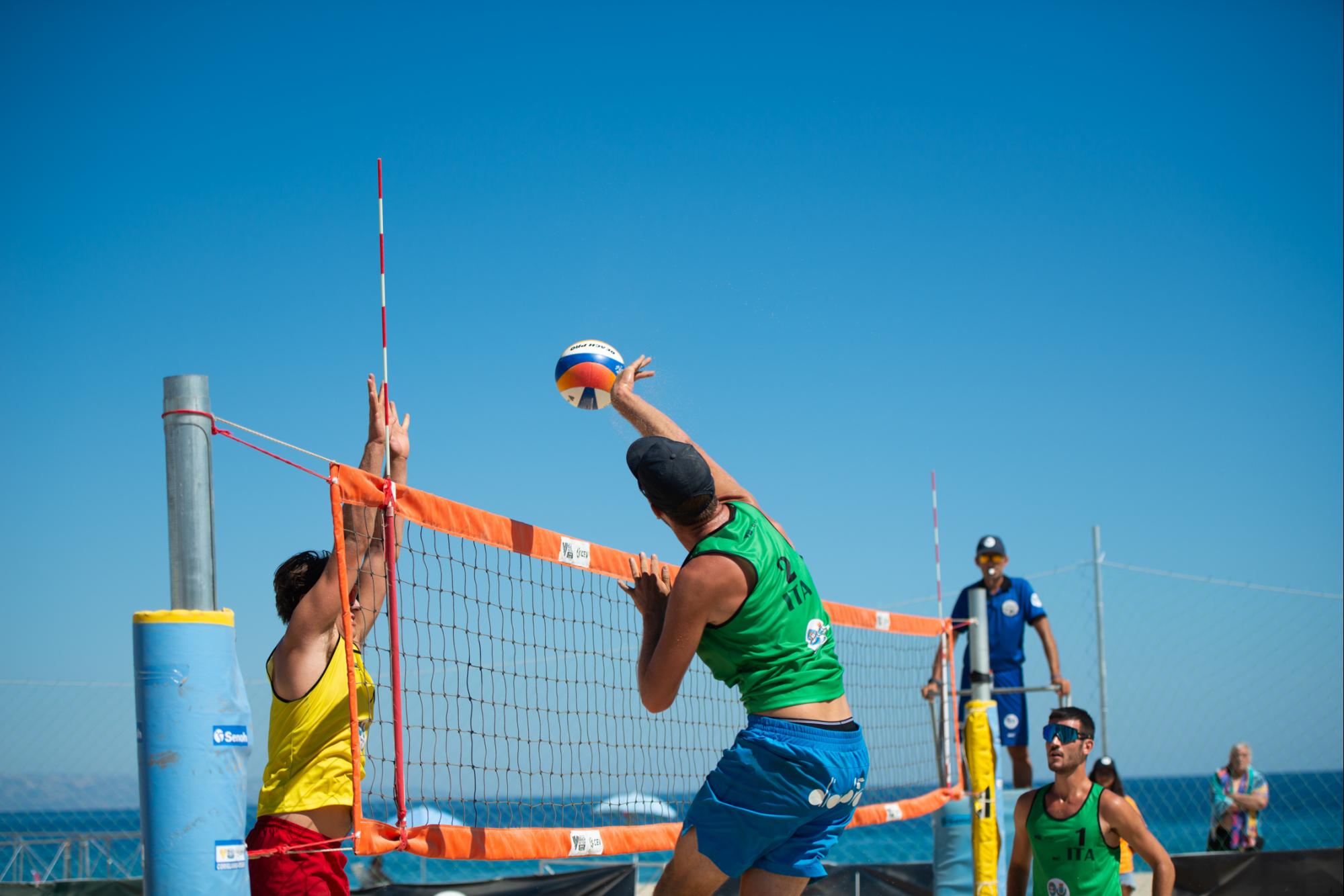 Marchetto and Windisch took Italy to the top of the podium
In the gold medal match in Corigliano Rossano, the young Italians, who lost to compatriots Andrea Abbiati and Tiziano Andreatta in their first match, on Thursday, prevailed over Israelis Eylon Elazar and Kevin Cuzmiciov in the tie-breaker (21-15, 18-21, 15-13).
Hosts Italy had a second team on the podium after Gianluca Dal Corso and Marco Viscovich topped Hungarians Artúr Hajós and Bence Stréli in straight sets (21-17, 21-19) in the gold medal match and finished third.
Next week, the Beach Pro Tour will be back in Wilanow, Poland, which hosted a men's tournament this week, for a women-only event from Thursday to Sunday.
The Beach Pro Tour Futures events in Europe are run by the CEV in close cooperation with Volleyball World and provide teams from the continent with several opportunities to compete and gain valuable ranking points during the Olympic qualification period for the Paris 2024 Games.