Beach Volleyball
Inaugural Beach Volleyball European Cup to take place in Türkiye in early October
The very first edition of the Beach Volleyball European Cup – the latest addition to an ever-growing CEV portfolio of international events – will be taking place in Balikesir, Türkiye, in early October (5-8) of this year. Earlier this season, as many as 16 National Federations did run CEV-homologated domestic Beach Volleyball competitions for clubs – whose winners are now eligible to contest the premiere event in Türkiye. The final list of participating clubs will become known later this month after the registration deadline which is set for September 10, 2023.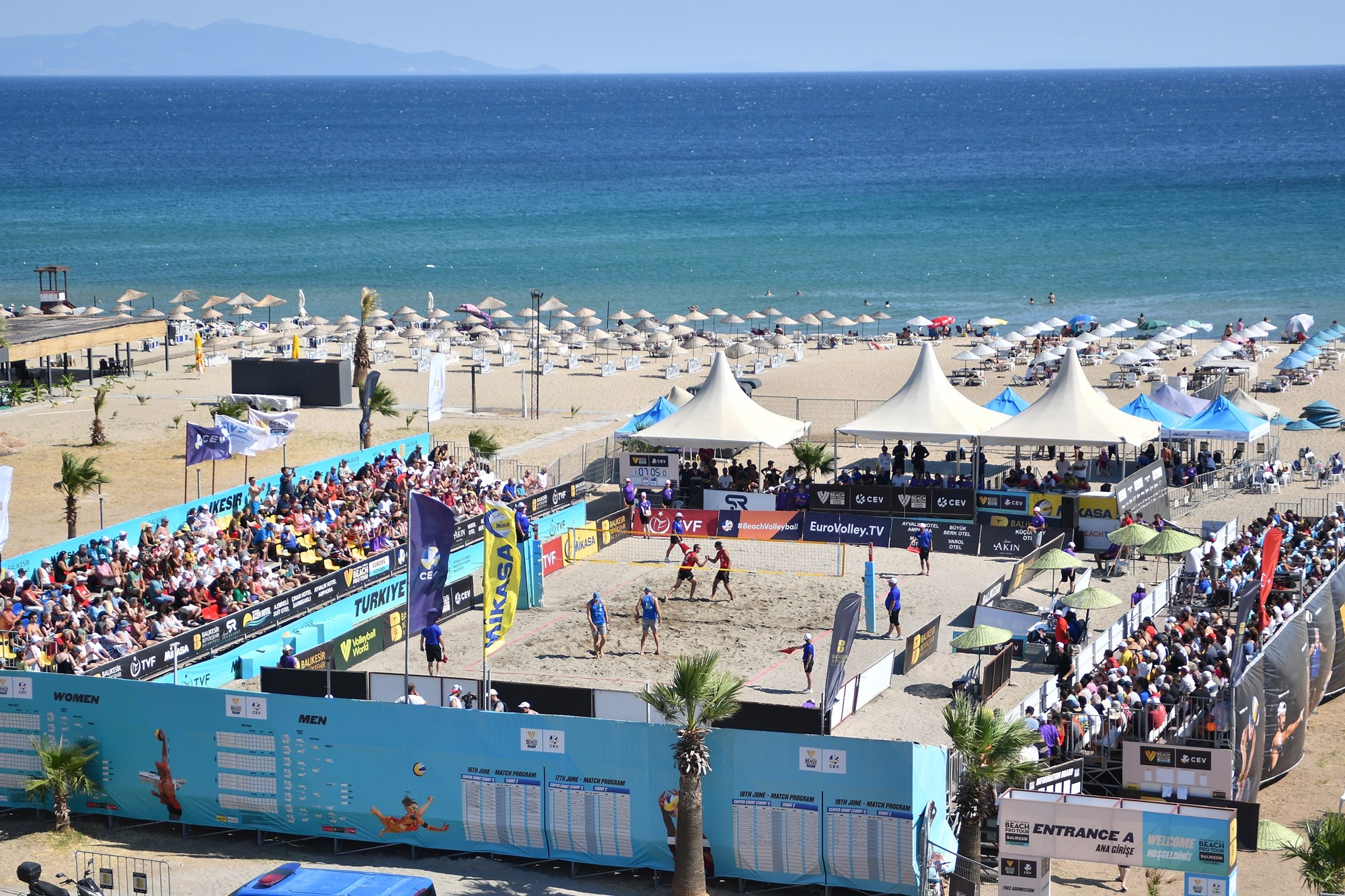 Balikesir in Türkiye will provide ideal conditions for the teams contesting the inaugural Beach Volleyball European Cup
Balikesir is a fitting location for the first edition of the Beach Volleyball European Cup since the Turkish seaside resort already has a wealth of experience in the delivery of international Beach Volleyball events, such as a Beach Pro Tour Future held there in June of 2022 – which was followed earlier this year by a stop of the Balkan Volleyball Association (BVA) Zonal Tour. 
The format is quite close to what players and fans have become accustomed to in the Nations Cup – with each club able to travel to Türkiye with a team of four up to six players. The competition will get underway in a pool phase followed by a single elimination knockout stage. In a 'club vs club' format, a double header will feature four of the athletes selected by each club in a composition that is to be defined an hour before the start of the relevant matchup. If there is a tie after the two matches, a Golden Set will be played to determine the eventual winners. 
Prize money is at stake with a total purse of € 10,000 per gender available, with € 5,000 paid to the winners.  
Further details are available in the Official Communications that you can find here.