Beach Volleyball
Polish celebrate home gold in Bialystok
Poland took full advantage of hosting this week's Volleyball World Beach Pro Tour Futures event in Europe and sent two teams to the podium of the tournament that took place in Bialystok, including men's champions Jakub Szalankiewicz and Mateusz Florczyk. It was a prolific weekend for European duos as they took five of the six medals available in the event.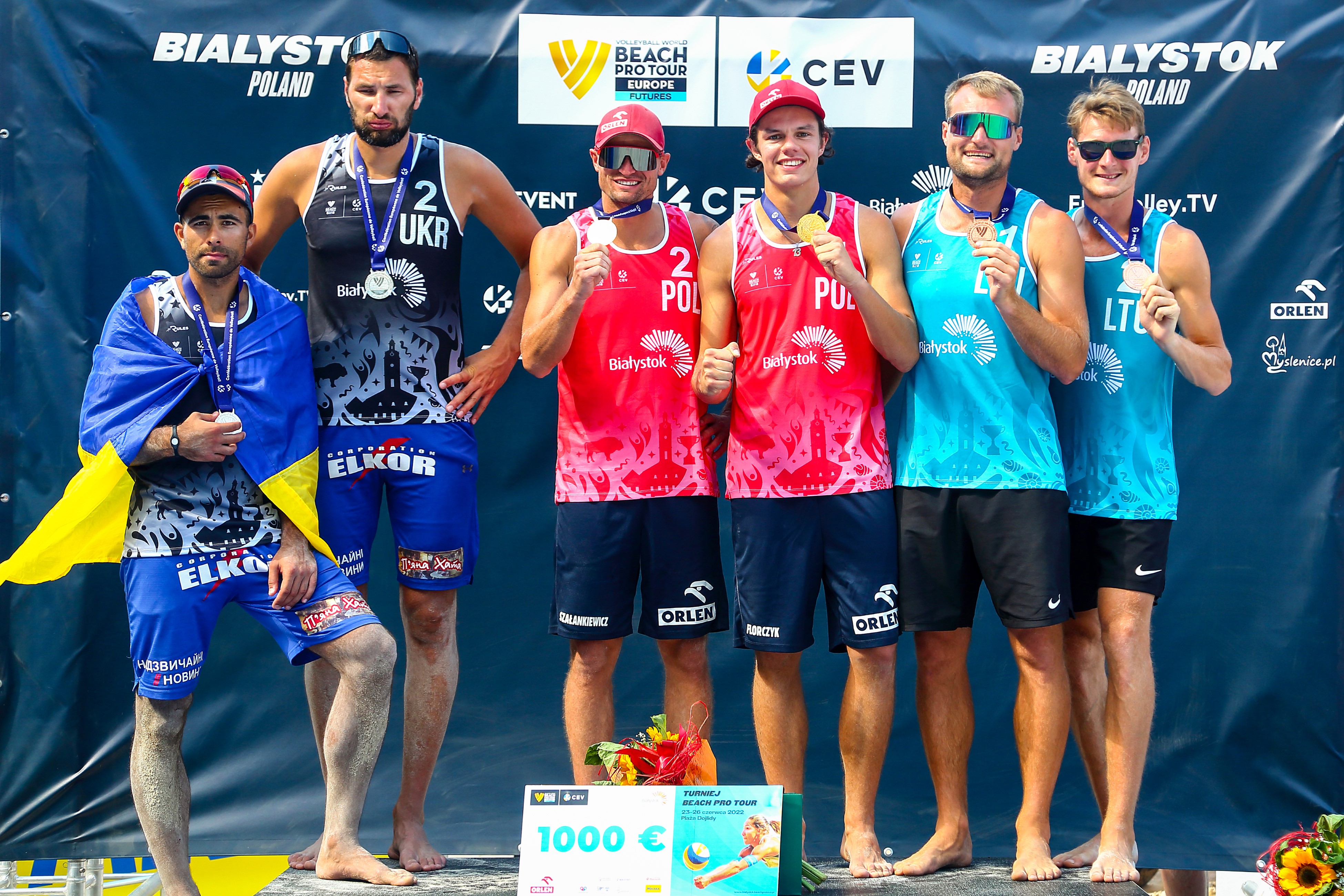 Florczyk and Szalankiewicz led the all-European men's podium in Bialystok
The 33-year-old Szalankiewicz and the 21-year-old Florczyk stepped at the top of the all-European podium in the men's tournament, being flanked by Ukrainians Sergiy Popov and Eduard Reznik and Robert Juchnevic and Artur Vasiljev.
The sixth-seeded Polish were dominant in the gold medal match at the Plaża Miejska Dojlidy, taking the Ukrainians, who were ranked third entering the tournament, down in two sets (21-13, 21-18) to claim the title.
In the bronze medal match, Juchnevic and Vasiljev met compatriots Patrikas Stankevicius and Audrius Knasas and secured the right of representing Lithuania on the podium with a straight-set (21-19, 21-13) victory.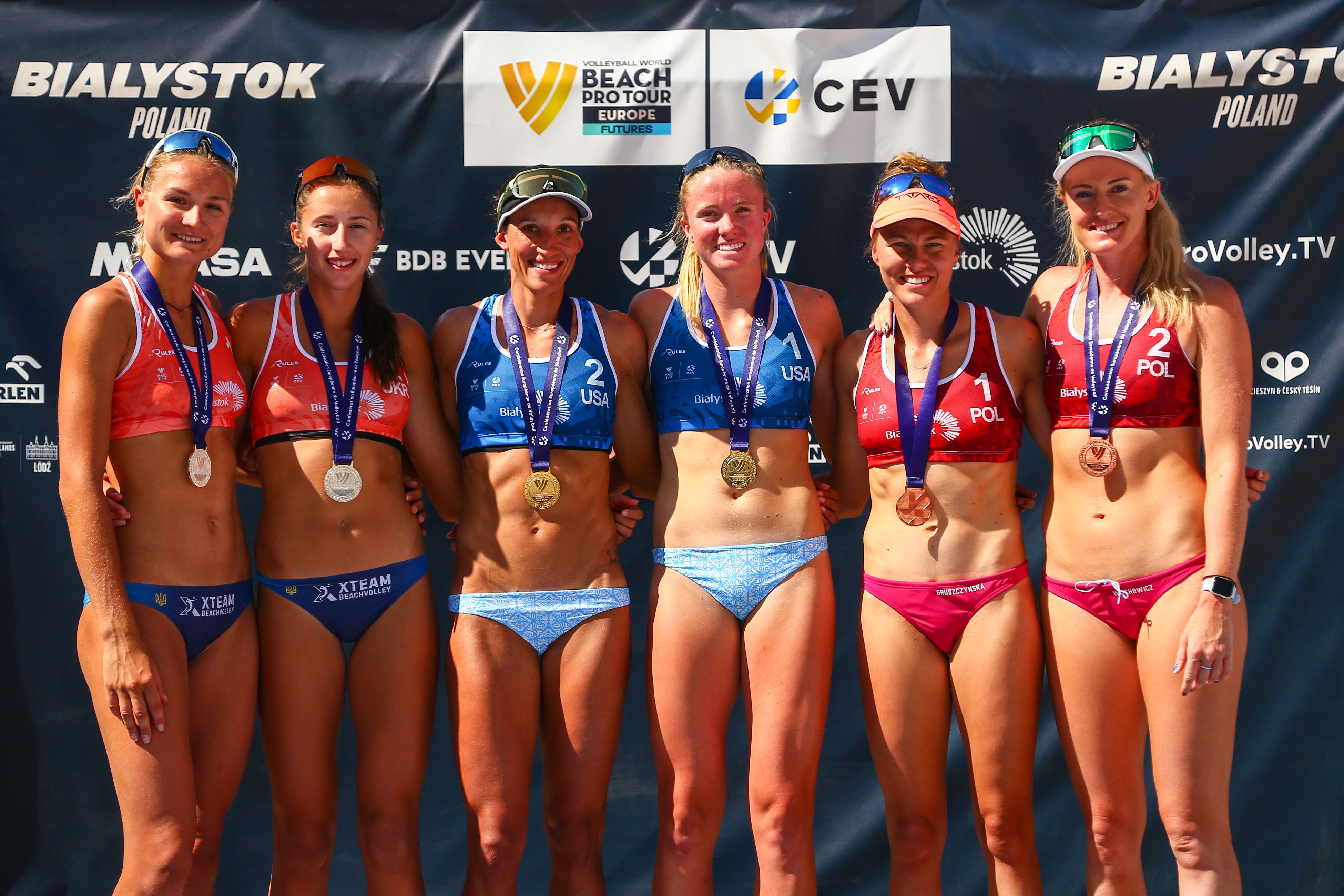 Teams from Ukraine and hosts Poland flank the Americans winners at the podium
The only medal to go to a non-European team was the gold one in the women's event, which was won by Americans Megan Kraft and Emily Stockman. In a fantastic match, they topped 18-year-old Ukrainians Anhelina Khmil and Tetiana Lazarenko, the bronze medal winners of this year's U22 European Championship, by a thin margin to win 2-1 (21-17, 34-36, 15-11).
The home team of Jagoda Gruszczynska and Aleksandra Wachowicz defeated Americans Brook Bauer and Katie Horton in straight sets (23-21, 21-17) in the bronze medal match to take Poland to the podium of the women's tournament in Bialystok too.
Next week will be a busy one in Europe with two Beach Pro Tour Futures happening at the same time in the continent – one in Ios, Greece, between Wednesday and Saturday, and the other in Giardini Naxos, Greece, from Thursday to Sunday.