Beach Volleyball
Switzerland and Germany to clash for #BeachNationsCup gold
Two of the most successful European nations in women's beach volleyball, Switzerland and Germany will clash for the gold medals of the first edition of the A1 CEV BeachVolley Nations Cup on Saturday in Vienna.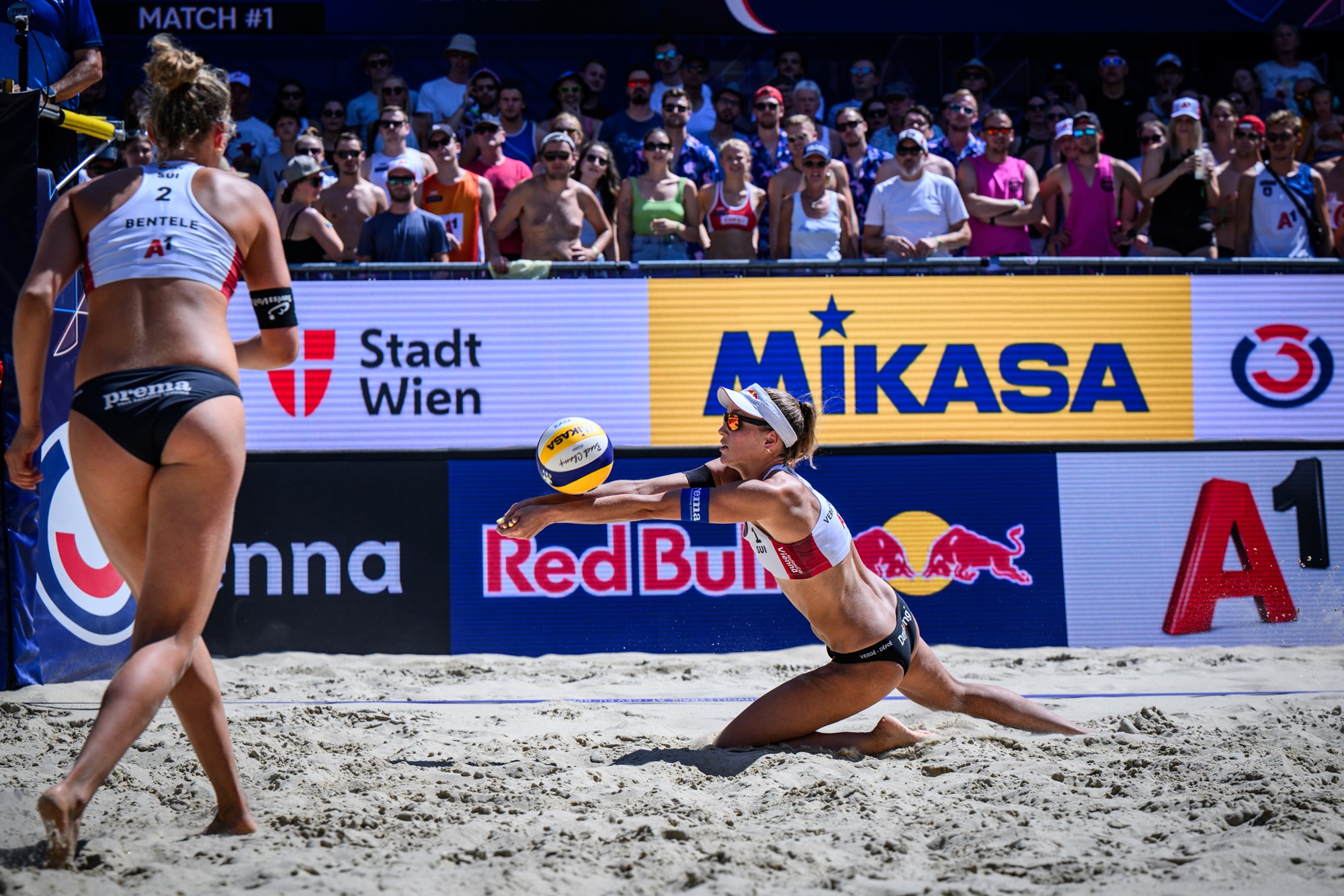 Vergé-Dépré and Bentele remain undefeated in Vienna
The countries, who combine for five victories in the last seven editions of the CEV EuroBeachVolley, will enter the Red Bull Beach Arena at 16.30 (local time) willing to become the first to win the event, which has been created in 2022. At 13.00, Latvia and hosts Austria will play for the bronze medals.
The gold medal match of the #BeachNationsCup is set to have a pair of exciting duels reuniting some of the top teams in the world. The first duel of the series will have two undefeated teams going against each other in Swiss Anouk Vergé-Dépré, a Tokyo Olympic bronze medalist, and temporary partner Menia Bentele and Germans Julia Sude and Karla Borger, who took bronze at last year's #EuroBeachVolley in Vienna.
The second encounter will see reigning #EuroBeachVolley champions Nina Brunner and Tanja Hüberli of Switzerland facing the bronze medalists of this year's World Championship, Germans Cinja Tillmann and Svenja Müller. If needed, a golden set will be played to determine the champions.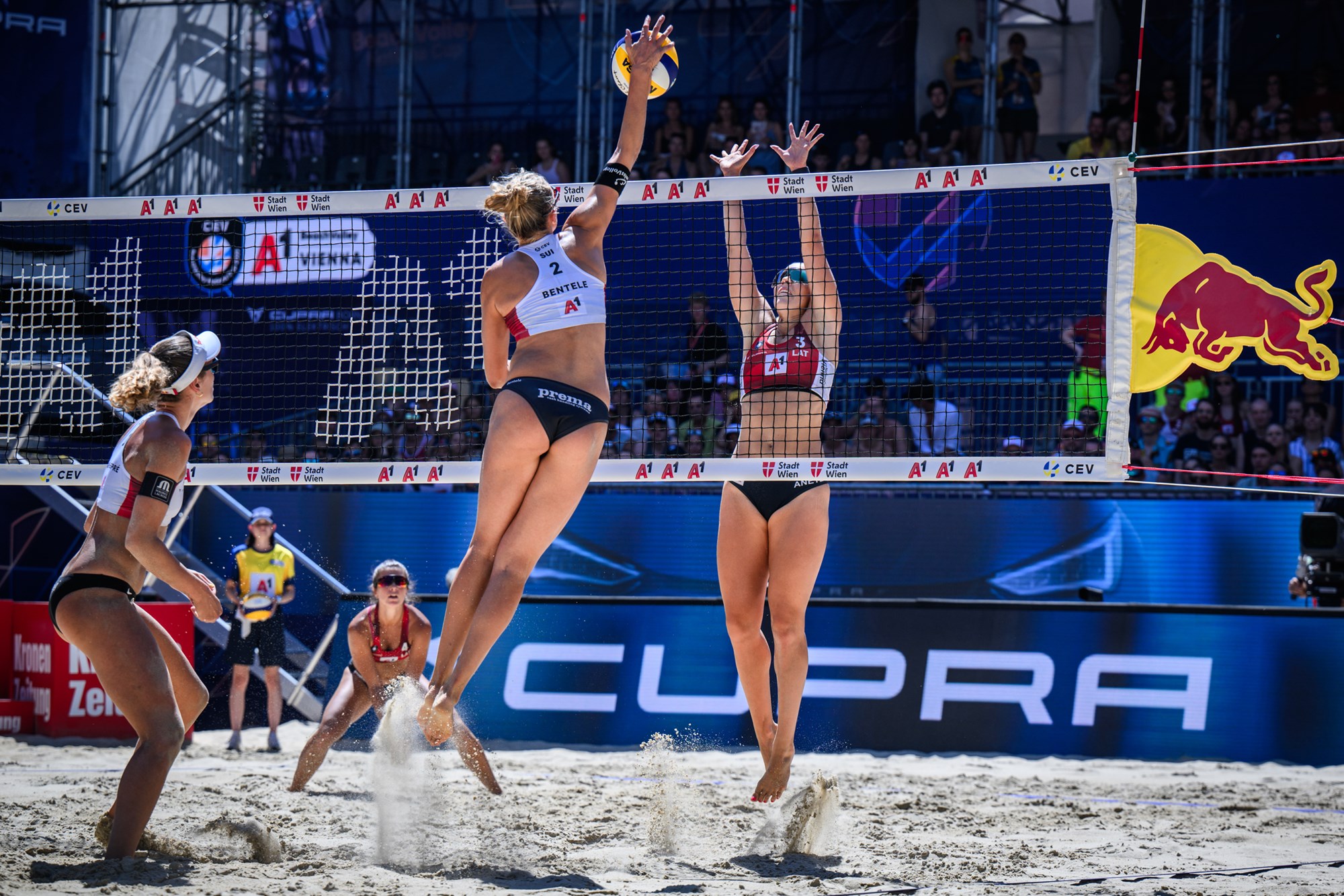 Bentele hits during the duel between Swiss and Latvians
Switzerland did an excellent job in the semifinals on Friday against Latvia, with Vergé-Dépré and Bentele beating Anete Namike and Varvara Brailko in the tie-breaker and Brunner and Hüberli sweeping 2019 #EuroBeachVolley winners Tina Graudina and Anastasija Kravcenoka.
"We had a difficult start in the first set and serving well was the key for us getting back into the match. We just kept playing the way we wanted to play and we were happy that things went so well for us. We know the gold medal match will be a battle and we're looking forward to it."
Tanja Hüberli
Swiss Beach Volleyball Player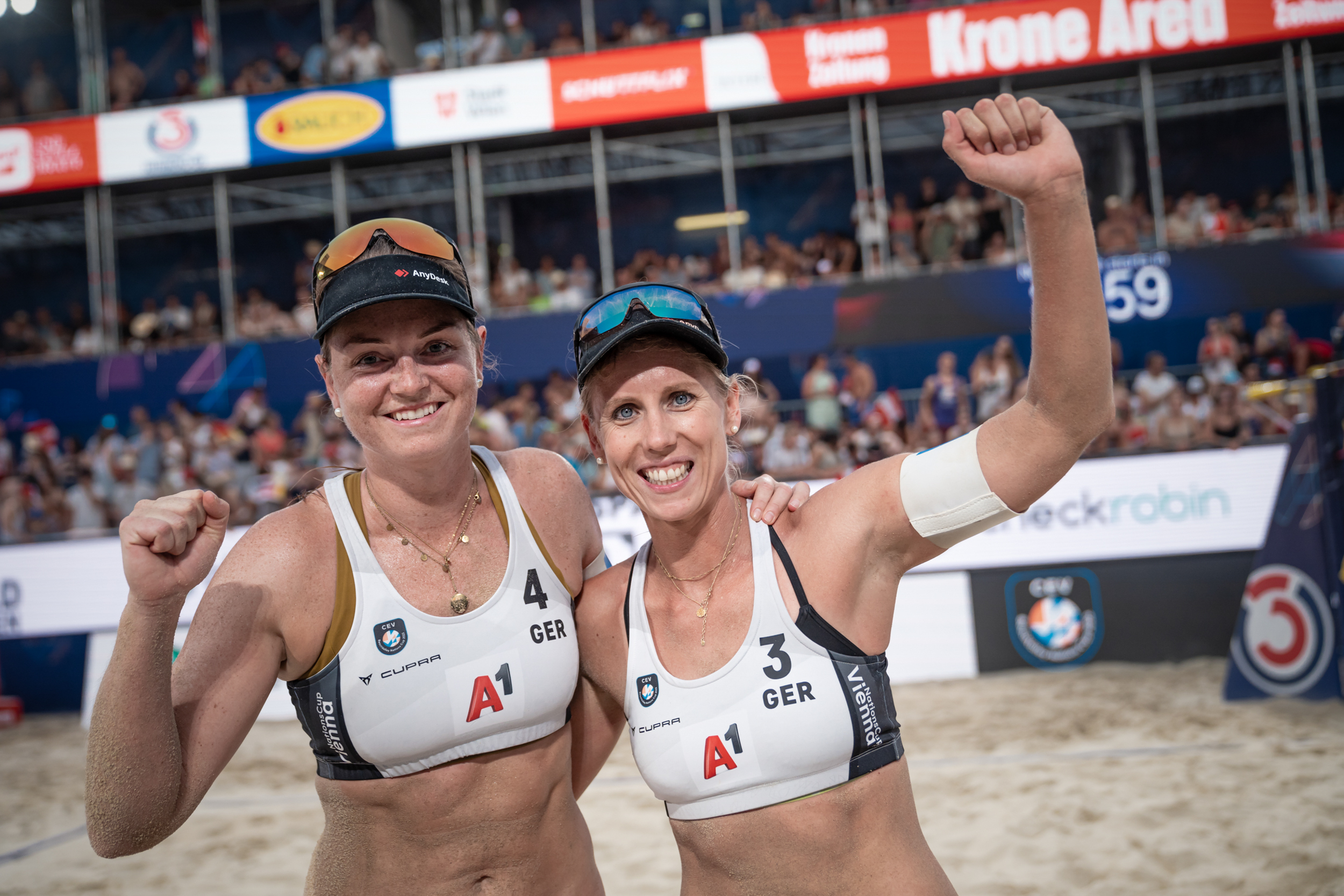 Sude and Borger celebrate their third consecutive victory in Vienna
Germany had similar success in their semifinal matchup with hosts Austria with Borger and Sude opening their account with a two-set victory against the Klinger sisters Dorina and Ronja and Tillmann and Müller coming out on top of a nerve-wracking three-set battle with Katharina Schützenhöfer and Lena Plesiutschnig.
"It was a crazy match against Austria in front of their home crowd. We knew the match would be just as difficult as it ended up being. We hope the stadium is full again tomorrow for the gold medal match. We'll give our best and see what happens."
Svenja Müller
German Beach Volleyball Player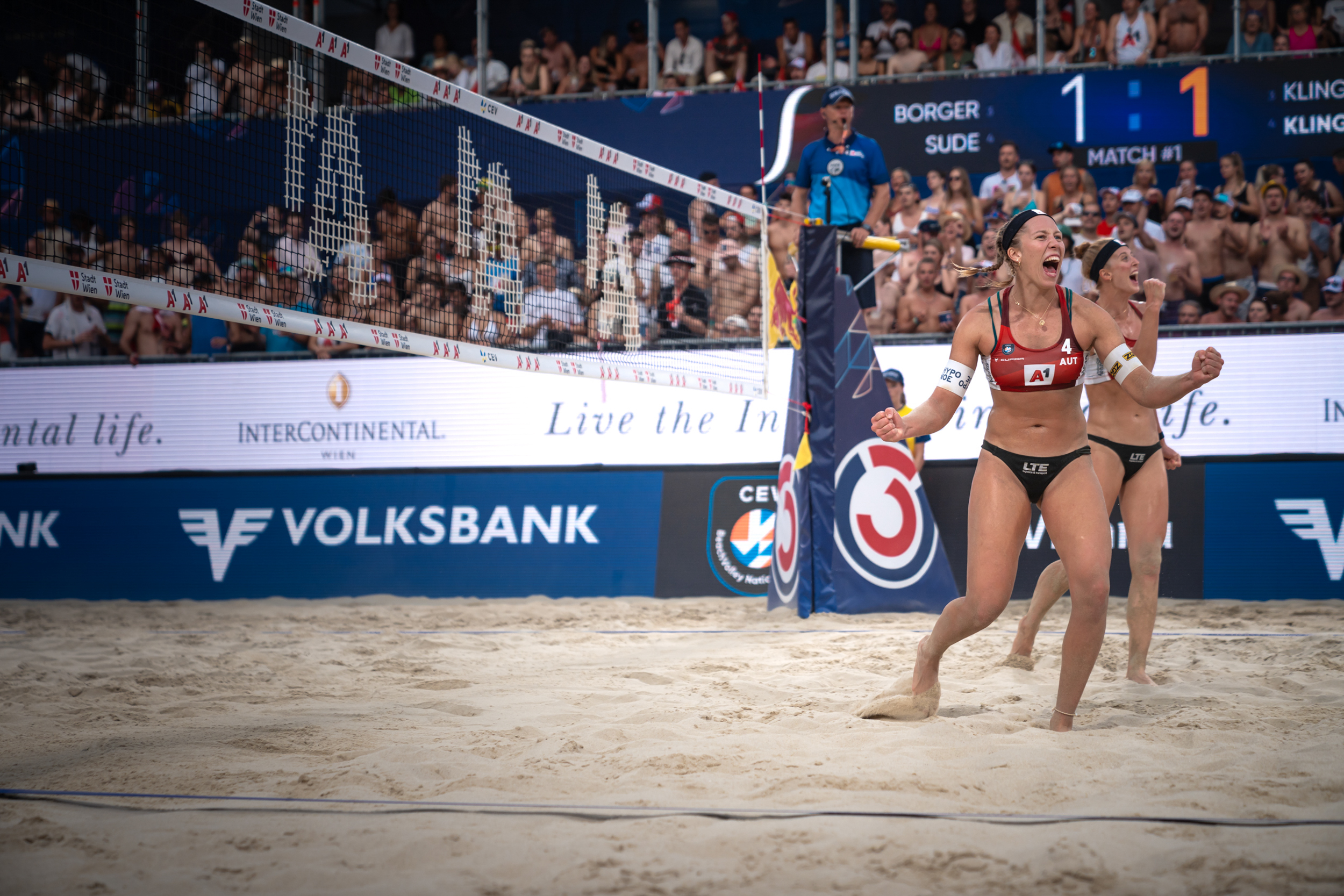 The Austrians had a great effort in front of their home fans, but couldn't handle the Germans