Beach Volleyball
Teams from Latvia and Ukraine claim U19 Beach Volleyball world titles in Izmir
Only two weeks after claiming the European U18 title in Loutraki, Greece, Latvian rising Beach Volleyball stars Kristians Fokerots and Gustavs Auzins added another accolade to their already impressive resume as they triumphed in an all-Latvian gold medal match at the FIVB U19 Beach Volleyball World Championships in Izmir.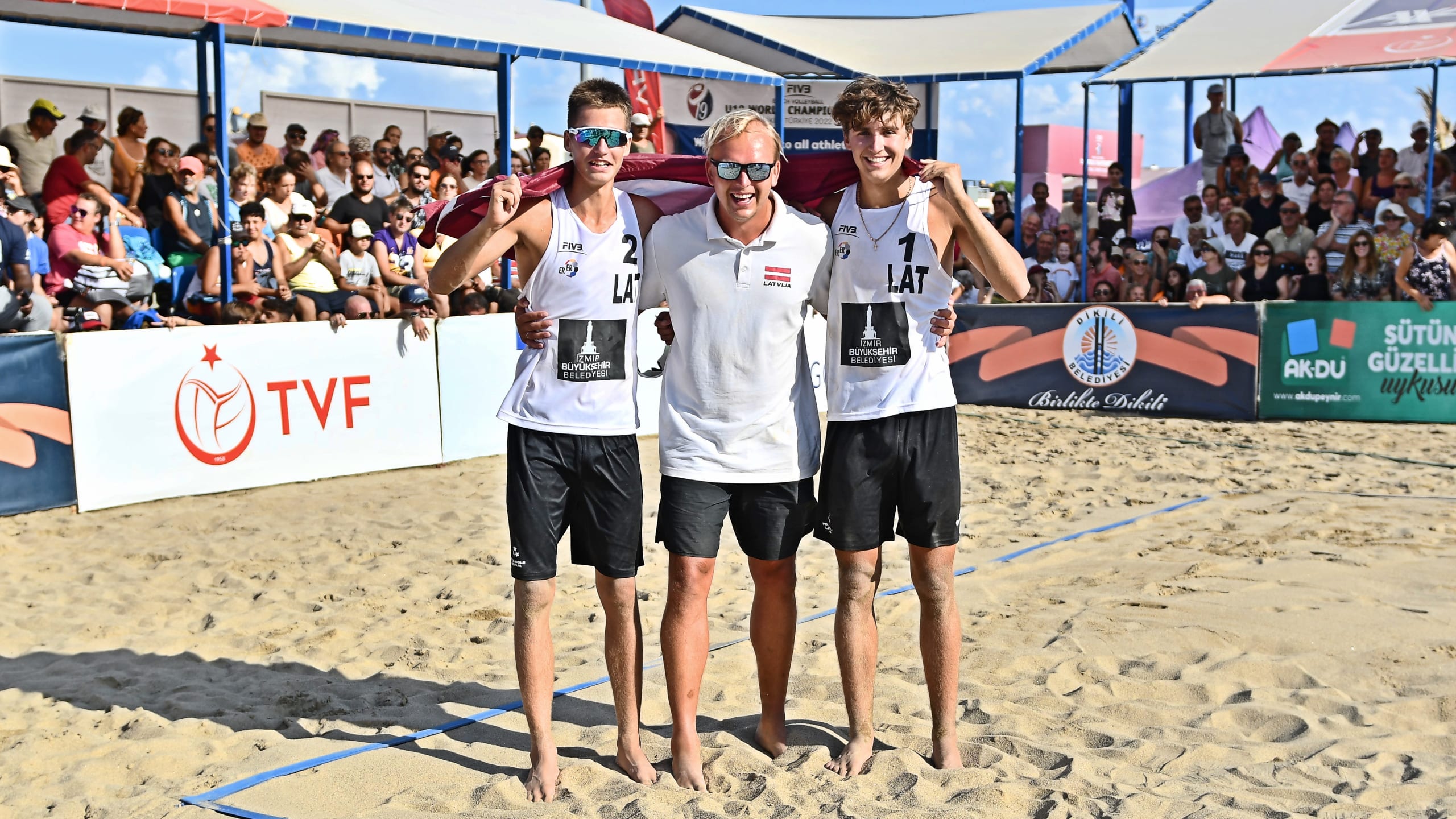 Latvian youngsters Fokerots/Auzins are now the reigning U18 European and U19 World champions
Fokerots and Auzins registered a 21-16, 21-17 victory in the derby with their compatriots Olivers Bulgacs and Davis Teteris, thus cementing their status of Beach Volleyball stars in the making. The two Latvian teams made history for their country as the Baltic nation had previously claimed 'only' bronze medals in the competition – namely in 2004 through Janis Smedins and Ingars Ivanovs and in 2016 with the help of Mihails Samoilovs and Kristaps Smits.
Last year's gold medal winners Téo Rotar and Arthur Canet of France completed a clean sweep of the men's podium for Europe.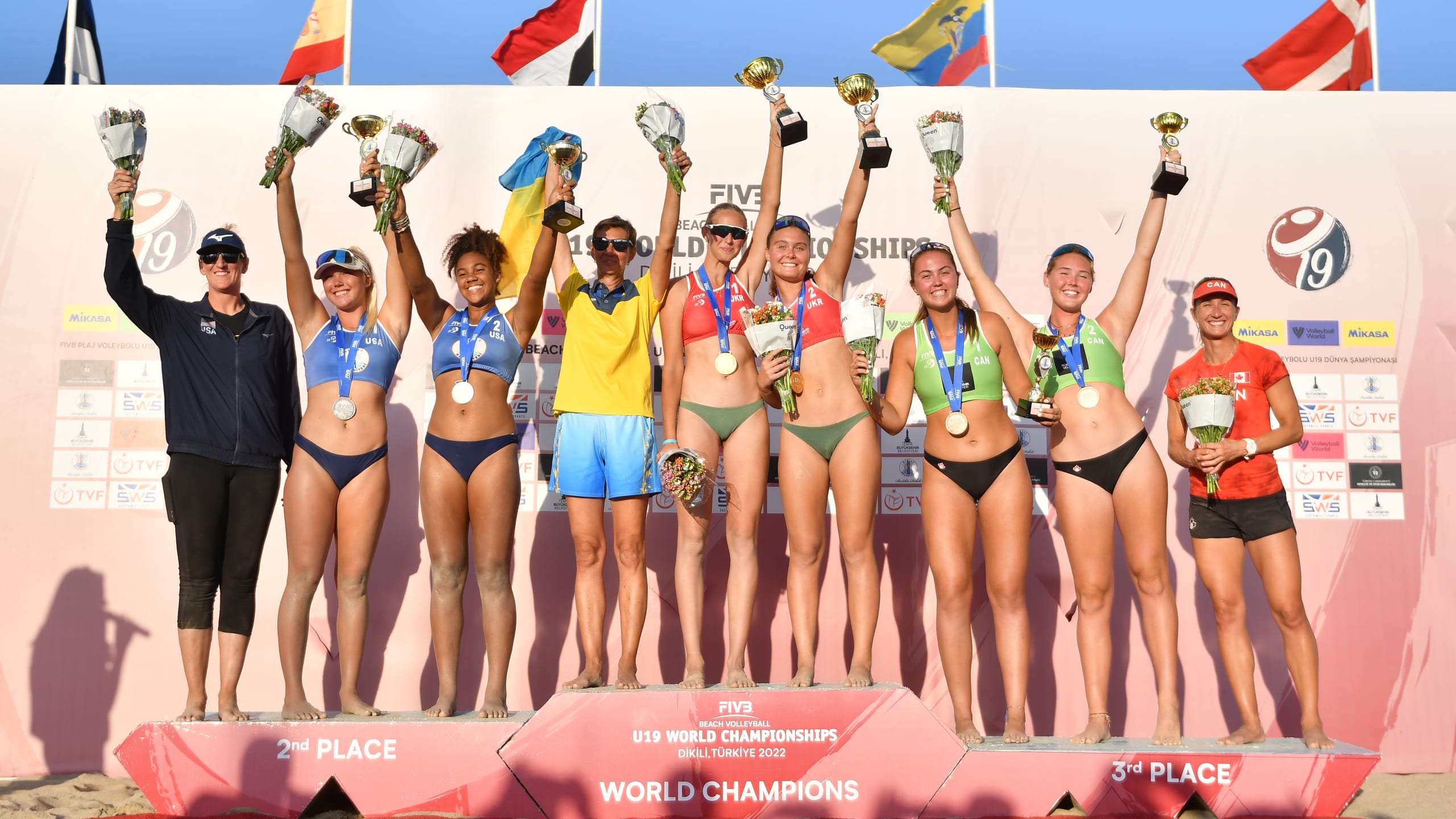 Ukraine's Serdiuk/Romaniuk stand on top of the women's podium flanked by teams from USA and Canada
Moreover, Yeva Serdiuk and Daria Romaniuk secured women's gold for Ukraine – after emerging as the only European tandem to reach the semis along with two teams from USA and one from Canada. In the grand finale of the competition, Serdiuk and Romaniuk – silver medallists at last year's #EuroBeachVolleyU18 in Ljubljana – beat Myriah Massey and Ashley Pater of the USA in straight sets to complete Europe's dominance in the competition and finish the tournament with an impeccable record.