Club Volleyball
Fenerbahçe HDI ISTANBUL sweep CRAIOVA aside to reach #CEVCupM 8th Finals
Earlier this week, Fenerbahçe HDI ISTANBUL made amends to their 1-3 setback last week at the hands of Romania's SCM CRAIOVA by storming to a comprehensive 3-0 victory on home soil followed by a Golden Set win (15-11) to secure their spot in the 8th Finals of the men's CEV Cup – where they will be playing Italy's Bluenergy Daiko Volley PIACENZA.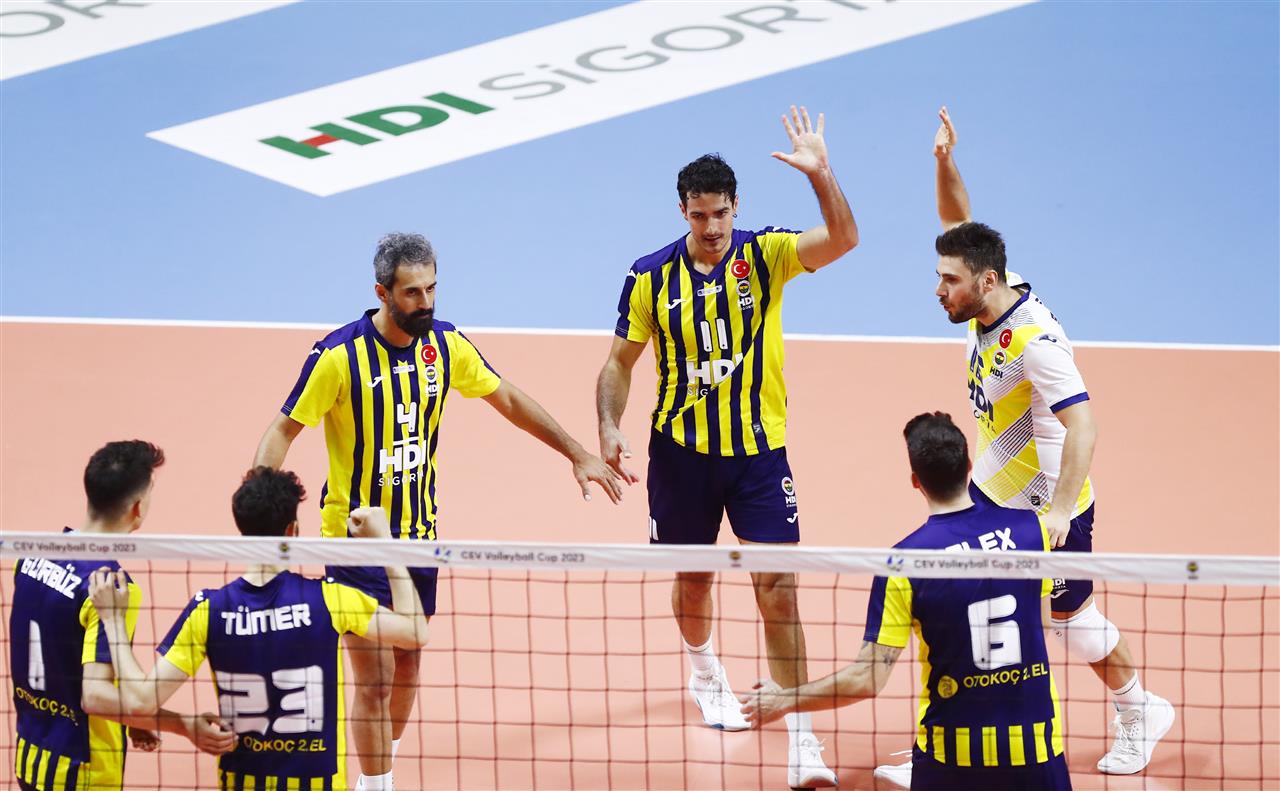 The players of Fenerbahçe won four sets in a row to punch a ticket to the #CEVCupM 8th Finals
Arina Fedorovtseva, Gizem Örge, Ipar Kurt and Cansu Çetin, all members of Fenerbahçe's women's team, watched the match from the stands. Starting the match with Kaan Gürbüz, Ahmet Tümer, Yacine Louati, Alexandre Ferreira, Vahit Emre Savaş, Mir Saeid Marouflakrani and liberos Hasan Yeşilbudak and Burak Mert, the hosts won the first set at a canter (25-15).  The home heroes displayed the very same level of performance in the second and third sets as well (25-14, 25-18), which prompted an all-important Golden Set. This was a much closer affair, with the Turkish team leading 8-6 at the side switch. Emre Savaş eventually sealed the 15-11 win to make sure that Fenerbahçe's European journey will continue in the 8th Finals.