Club Volleyball
Knack ROESELARE does a big part of work towards the #CEVCup Finals
Author:
Nika Aurora Ključarić
Tuesday night was also the evening where the first Semi-Final match of CEV Volleyball Cup 2023 Men was played. Belgian Knack ROESELARE won against the team from Italy, Bluenergy Daiko Volley PIACENZA by 3-0.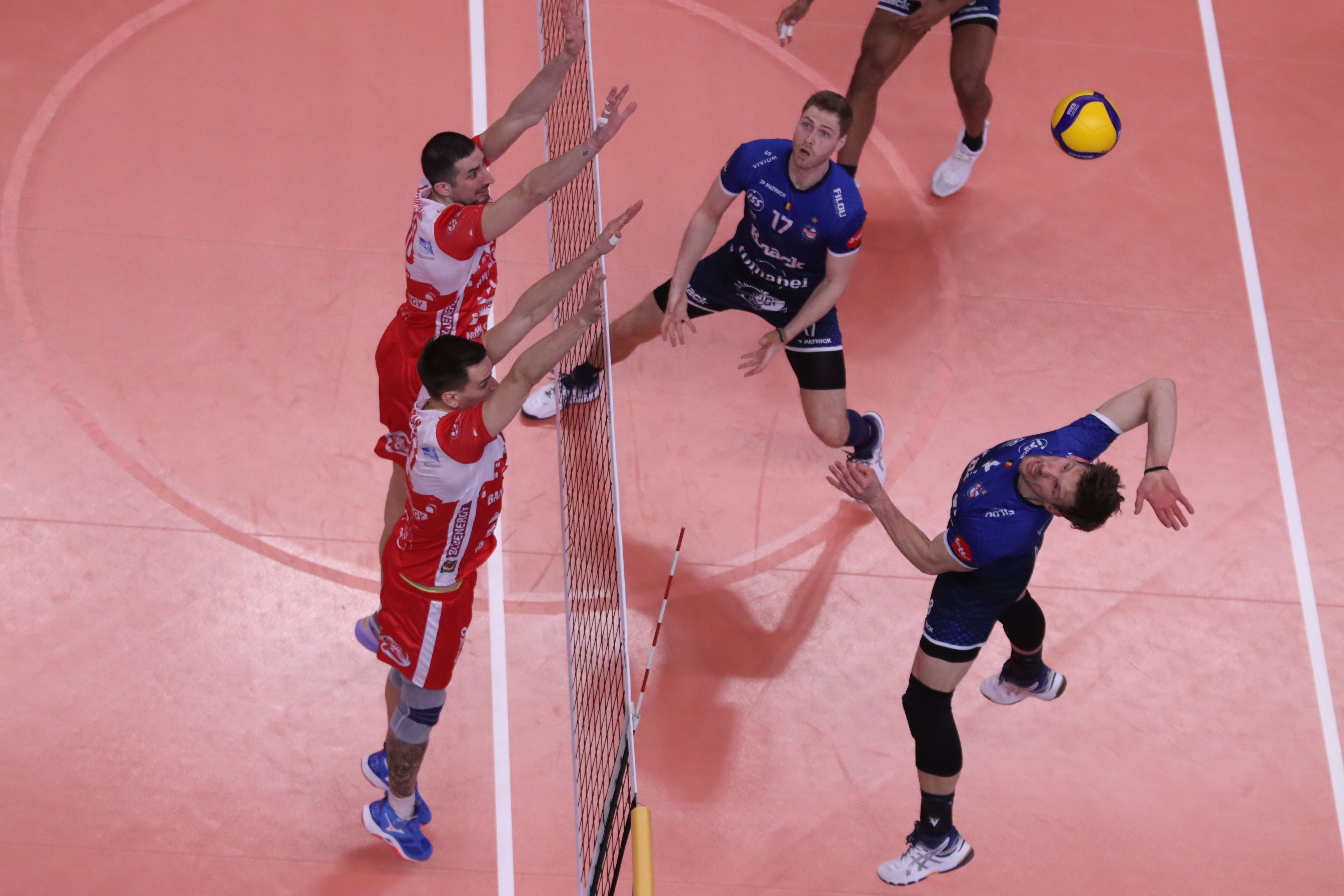 Knack ROESELARE vs Bluenergy Daiko Volley PIACENZA 3-0 (25-20, 25-23, 25-23)
The first set started off with the early lead of PIACENZA (0-3) but a turnover soon happened by ROESELARE (9-8). Afterward, it was played completely point-by-point but ROESELARE managed to take the lead and hold it until the very end of the set (25-20). The second set started off similar to the first one with a lead by PIACENZA. And again ROESELARE turned around the whole set to their advantage and went into the lead of six points (18-12). PIACENZA was trying to get back up but nothing was working for them and they closed the set by 25-23.
In the third and last set, ROESELARE had an advantage (4-1) and they were in the constant lead with a huge advantage. Nevertheless, PIACENZA managed to get back up (14-13) and got one point closer to ROESELARE. Afterward, they've been playing point-by-point until the end, but it looked as if ROESELARE always had a little bit more luck and they closed the third set by 25-23.
The best scorer of the match was Pablo Kukartsev with 18 points. For the visitors' team, Ricardo Santos De Souza scored 10 points.
The second match of this Semi Final will be played next Wednesday when we will know who is advancing through to the Finals of the CEV Volleyball Cup.