Club Volleyball
Maritza does it again! Snatches eighth national cup trophy!
Maritza PLOVDIV allowed no surprises in this year's Bulgaria Cup tournament and grabbed the trophy again. Dropping no sets in the three matches played, the southern European country's representatives in the CEV Champions League Volley 2023 won the competition for the sixth consecutive and eighth overall time.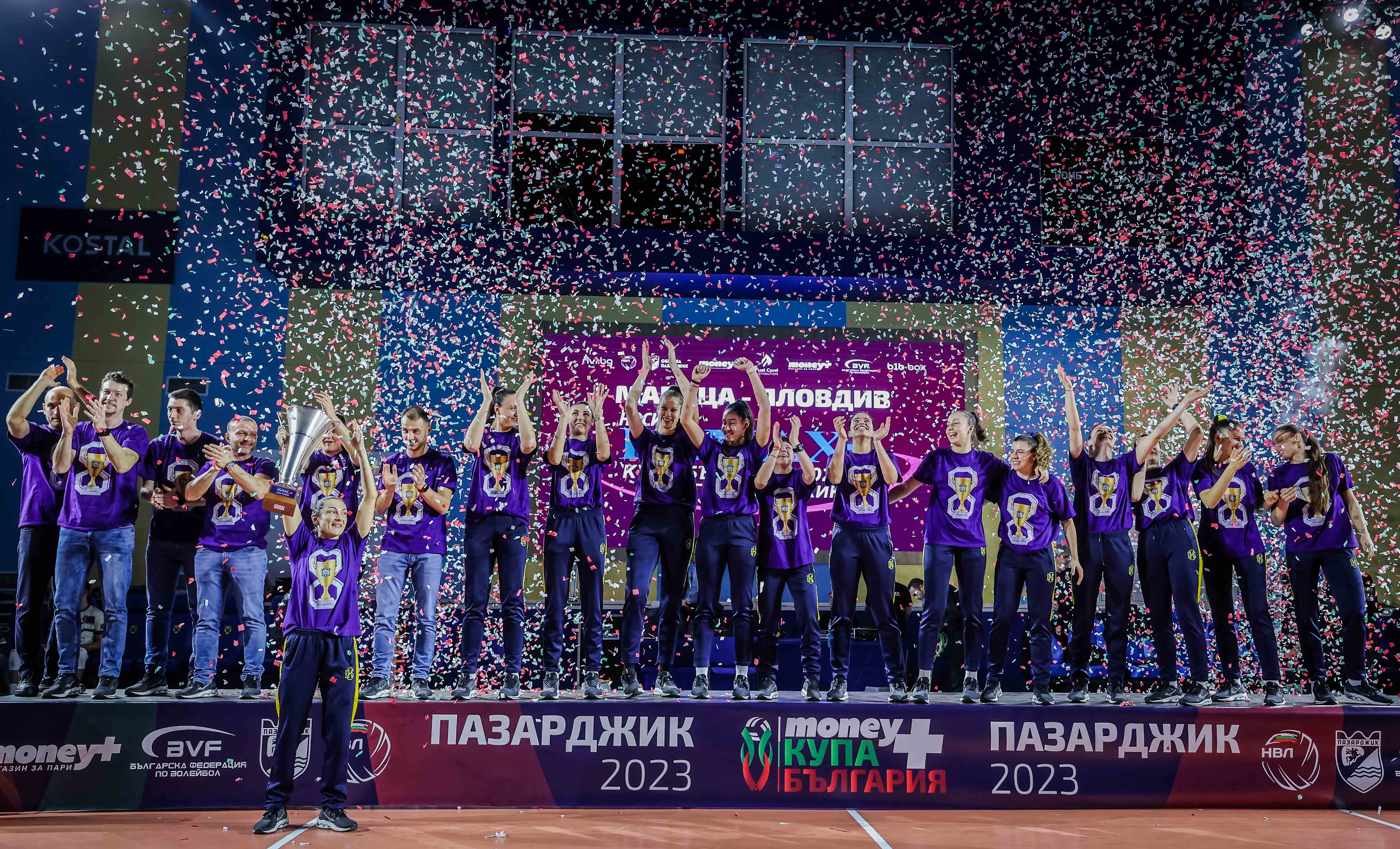 Maritza's players standing on top of the Kupa Bulgaria podium (photo: startphoto.bg)
In Sunday's final, played at the sold-out Vasil Levski hall in the neighbouring city of Pazardzhik, the Yellow-and-Blues totally dominated on the court and mastered a 3-0 (25-16, 25-20, 25-17) shutout of CSKA SOFIA. The team's most experienced player and captain, 37-year-old libero Ivelina Monova, was honoured as the Most Valuable Player.
16-year-old opposite Iva Dudova was the best scorer of the match with 13 points towards the victory, followed by 22-year-old outside hitter Dobrina Hristoskova with 12.
The 2016 Bulgaria Cup final against Levski SOFIA is the most recent match Maritza lost in the competition. The team from Europe's oldest living city has been on a 20-game winning streak since then. Maritza has lost only two sets in these 20 matches and the most recent occurrence of that was in the 2018 final, again against Levski.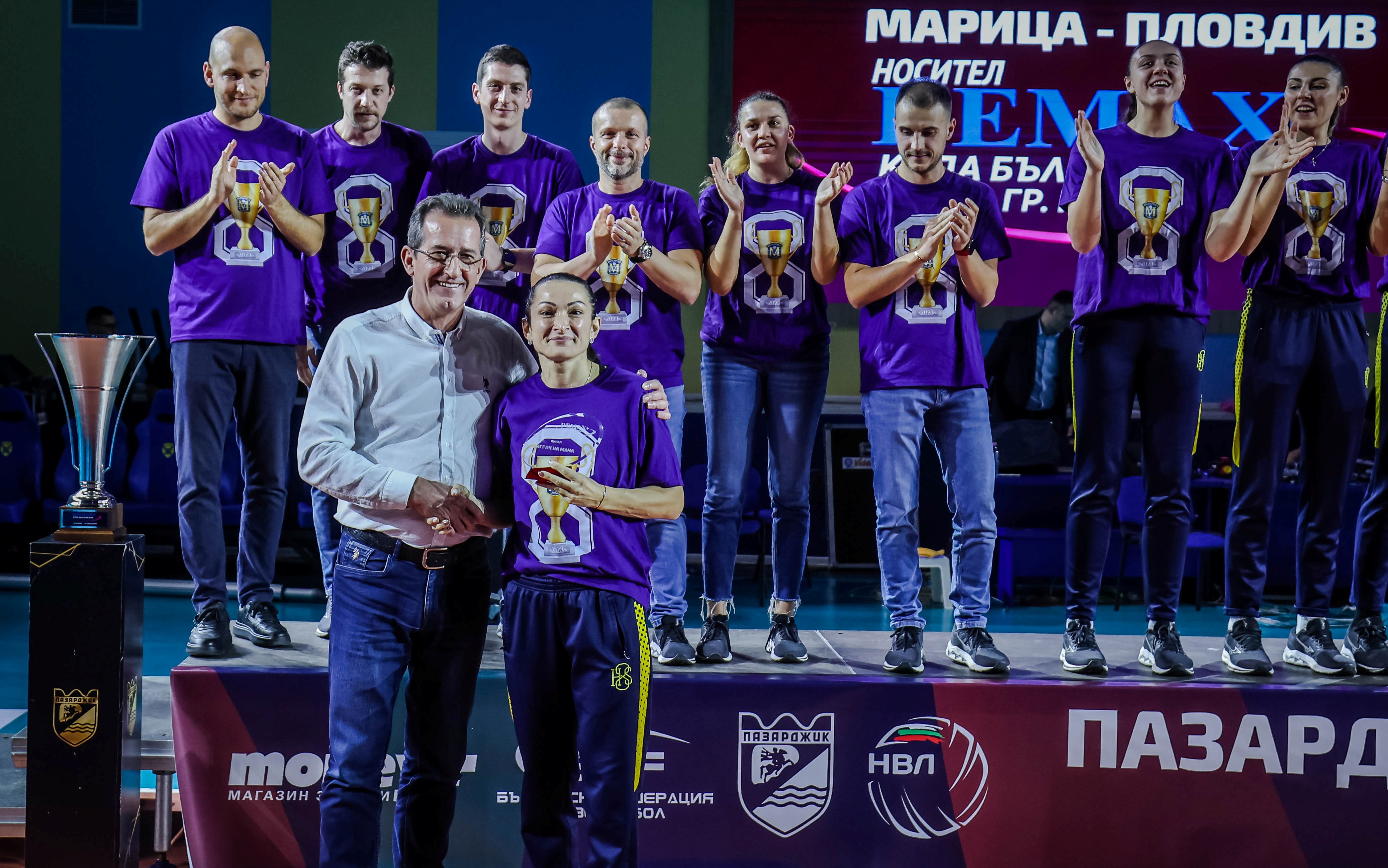 Captain Ivelina Monova receives the MVP award from club president Iliya Dinkov (photo: startphoto.bg)
This year's campaign started with a 3-0 (25-10, 25-10, 25-17) sweep of newly established city rival Maritza 2022 PLOVDIV back in December. In Saturday's semi-final, the defending cup-holders delivered a 3-0 (25-18, 25-20, 25-18) away victory over Slaviya SOFIA.
Maritza won the national cup in 2012, 2015, 2017, 2018, 2019, 2021, 2022, and 2023. The 2020 tournament was prematurely interrupted by the outbreak of the coronavirus pandemic.