Club Volleyball
PAOK THESSALONIKI triumph in women's Greek Cup for historic title
PAOK THESSALONIKI claimed a historic title Friday evening after sweeping aside AO THIRAS of Santorini 3-0 (25-20, 25-21, 25-23) in the women's Cup Final at the Athens suburb of Heliopolis.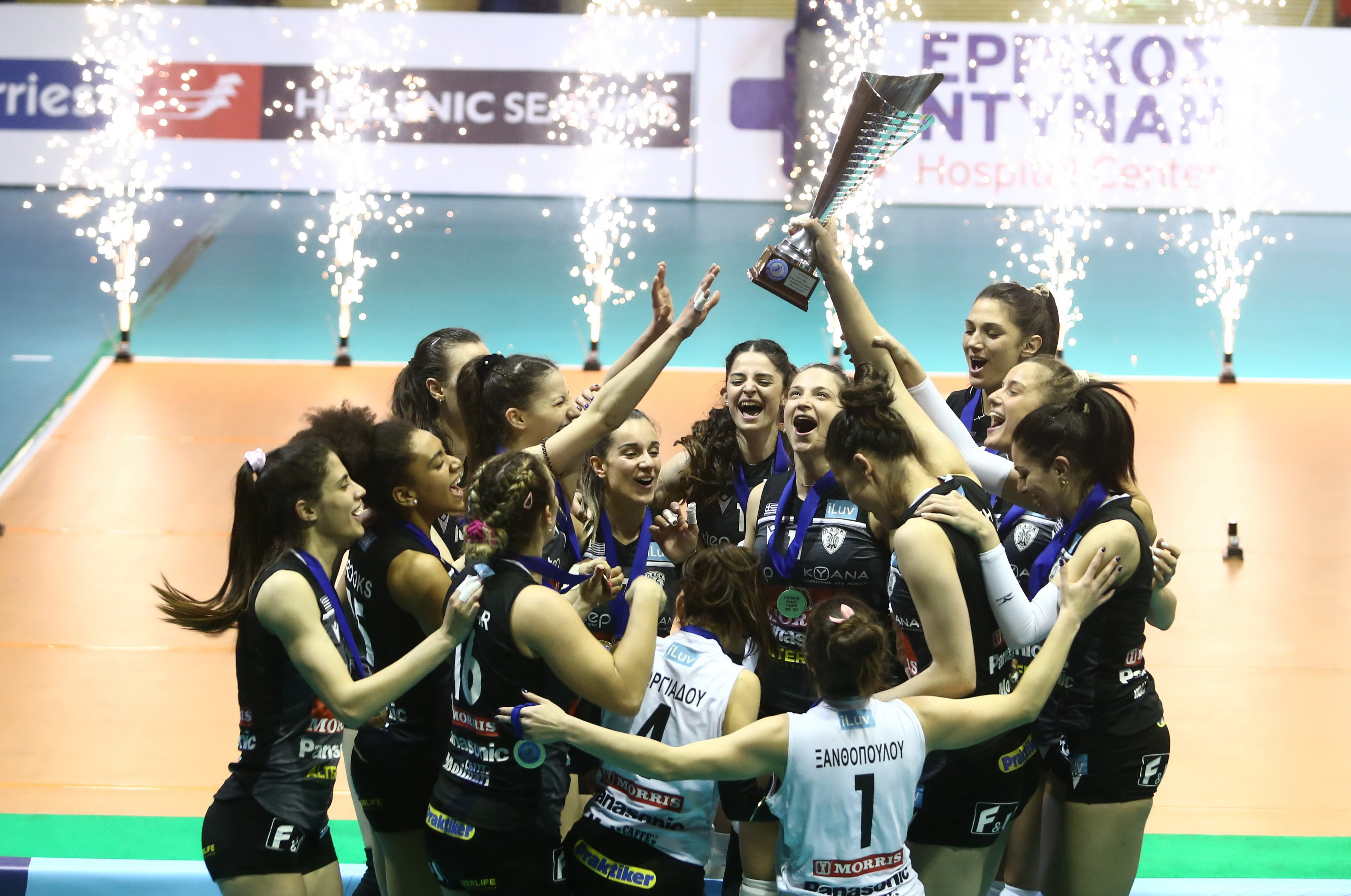 PAOK Thessaloniki celebrate their first ever national volleyball title as captain Litsa Merteki lifts the trophy
Slovenia's Monika Potokar received the MVP award of the match for her superb performance - which included three blocks for a total score of 13 points plus a great contribution in reception.
"After playing for five years in Greece, I am very happy to have won my first title. I dedicate my individual award as well as the Cup title to my family and especially to my niece whom I miss so much."
Monika Potokar
MVP of the Greek Cup Final and outside hitter of PAOK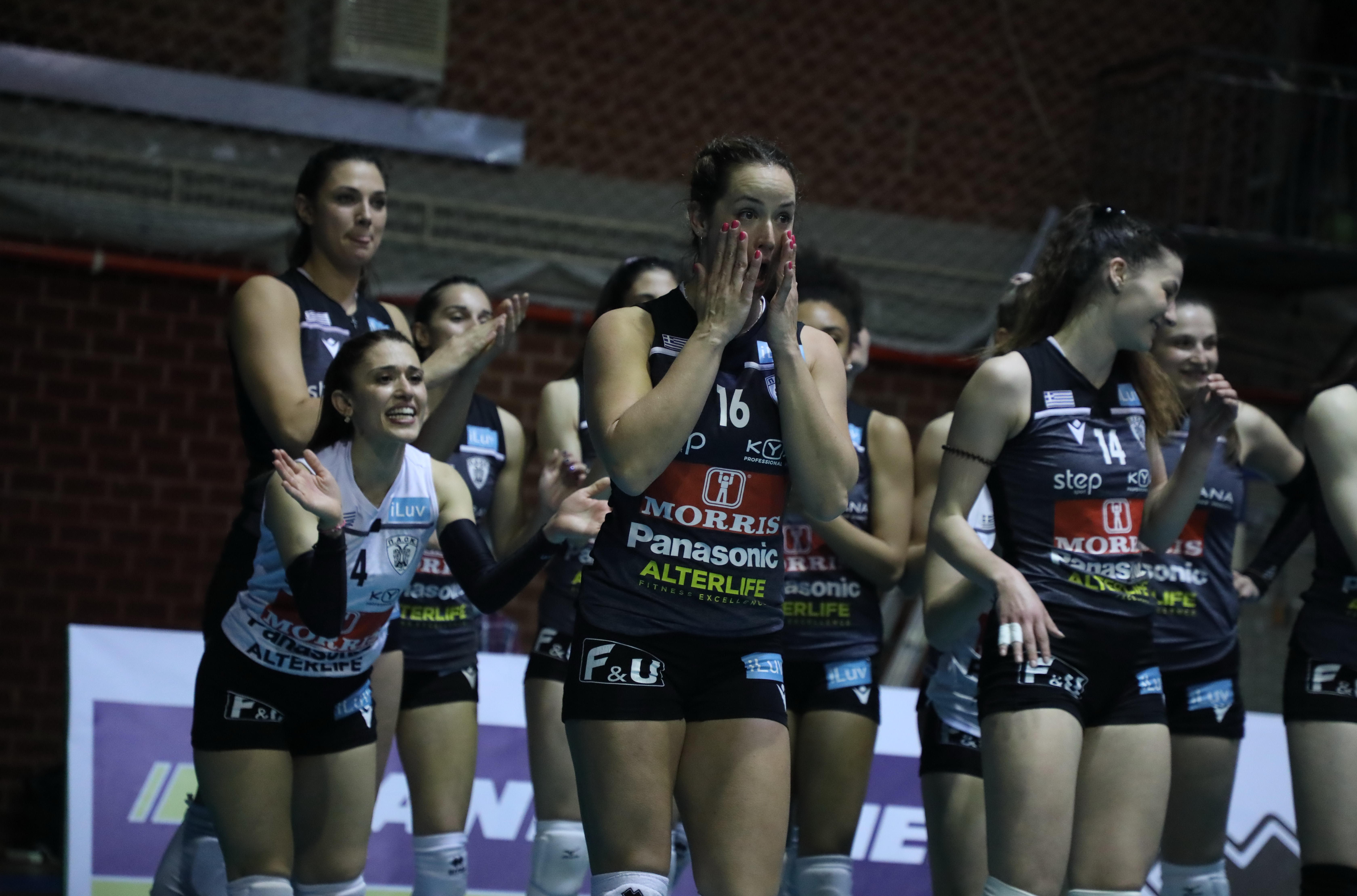 Serbia international Milica Kubura was top scorer of the game with 18 points, including 47% (17/36) in attack. Litsa Merteki also registered 47% (8/17) in attack and added three aces and a block for a tally of 12 points. USA's Kendra Dahlke was the best scorer for AO THIRAS on 16 points.
It was the only women's competition to reach its completion this season, following the cancellation of the league shortly before its conclusion due to coronavirus restrictions.
Led by legendary coach Dimitris Floros, who took the helm of the team mid-season, PAOK won their first ever title in any national competition. Their victory ends the reign of Olympiacos PIRAEUS who dominated the competition with a record nine back-to-back titles from 2011 to 2019. The 2020 edition did not take place following the outbreak of the pandemic.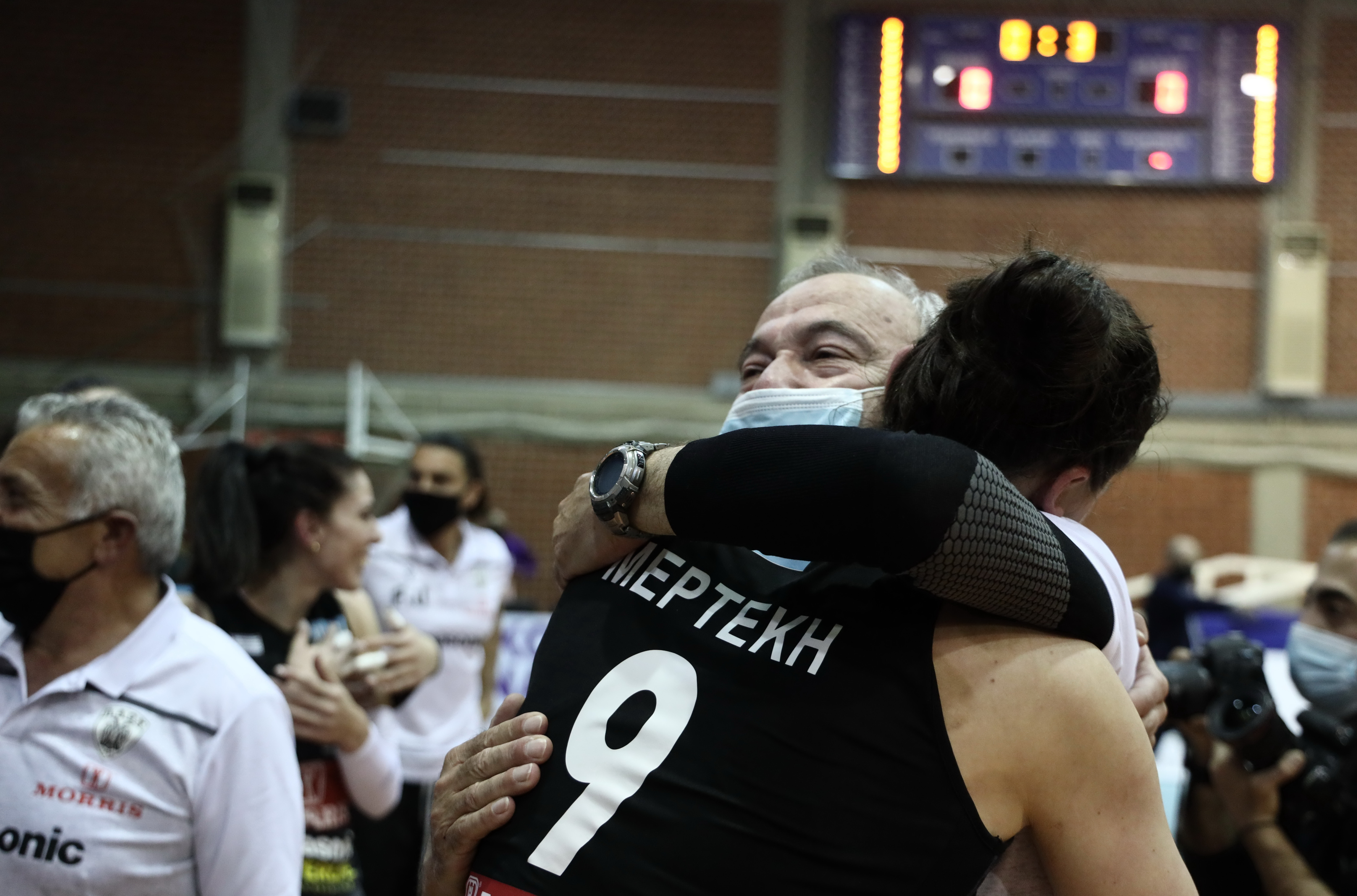 Coach Dimitris Floros and captain Litsa Merteki hugging in celebration after PAOK Thessaloniki's win in the Greek Cup Final
Floros, 64, was for years head coach of the women's National Team leading Greece to their first qualification to the European Championship and the World Championship, as well as in numerous international competitions - including the Athens 2004 Olympic Games. The 2021 national cup title with PAOK is his fourth in the competition, after leading Panathinaikos to victory in 2008, 2009 and 2010.