Club Volleyball
Playoffs Are About to Start in Italy, Crucial Clash For Roeselare
Author:
Alperen Bakırlıoğlu
After advancing to the semifinals of the #CLVolleyM and the final of the CEV Cup, the strongest teams in Italy will play their first quarterfinal clash in their domestic league, while the CEV Cup finalist Knack Roeselare will hold an essential match in order to maintain their top position.
This weekend, the first leg of the playoff stage will take place in Italy, and the only Italian squad that booked their ticket for the CEV Champions League Volley semifinals, Sir Sicoma Monini Perugia, will meet Allianz Milano.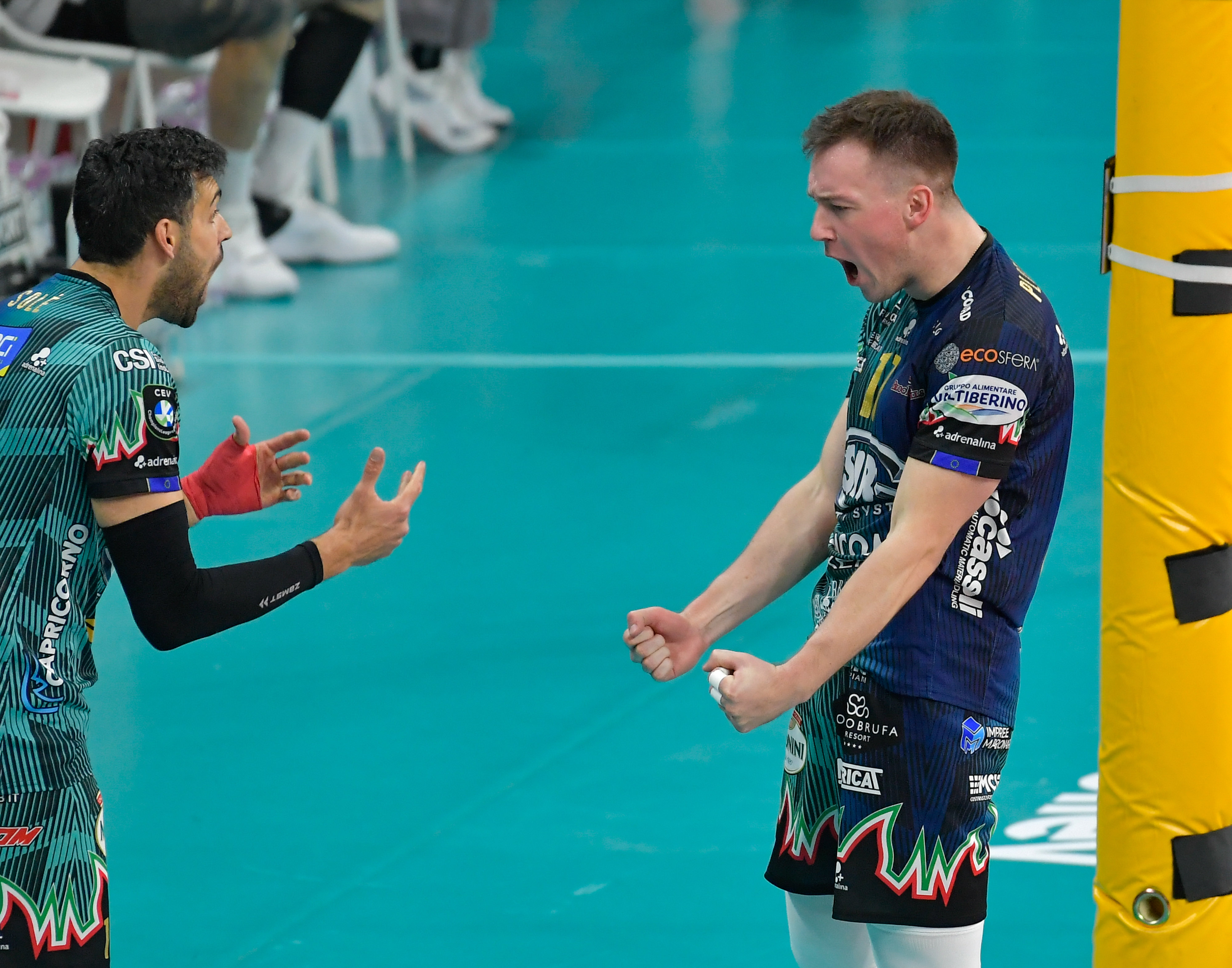 Perugia completed the main phase as leaders without suffering any defeats, and they lastly passed Berlin Recycling Volleys in the second #CLVolleyM quarterfinal clash. Therefore, while waiting for their first challenge in the semifinals, they will indeed entirely focus on their league and become the winner of this match-up.
The Italian team who made it through the CEV Cup finals, Valsa Group Modena, will face Bluenergy Daiko Volley Piacenza. Modena finished the regular season in third place and is surely the pre-favorite of this match.
The #CLVolleyM quarterfinalists who could not secure their spots in the semifinals, Cucine Lube Civitanova and Itas Trentino, will play against Verona and Monza, respectively.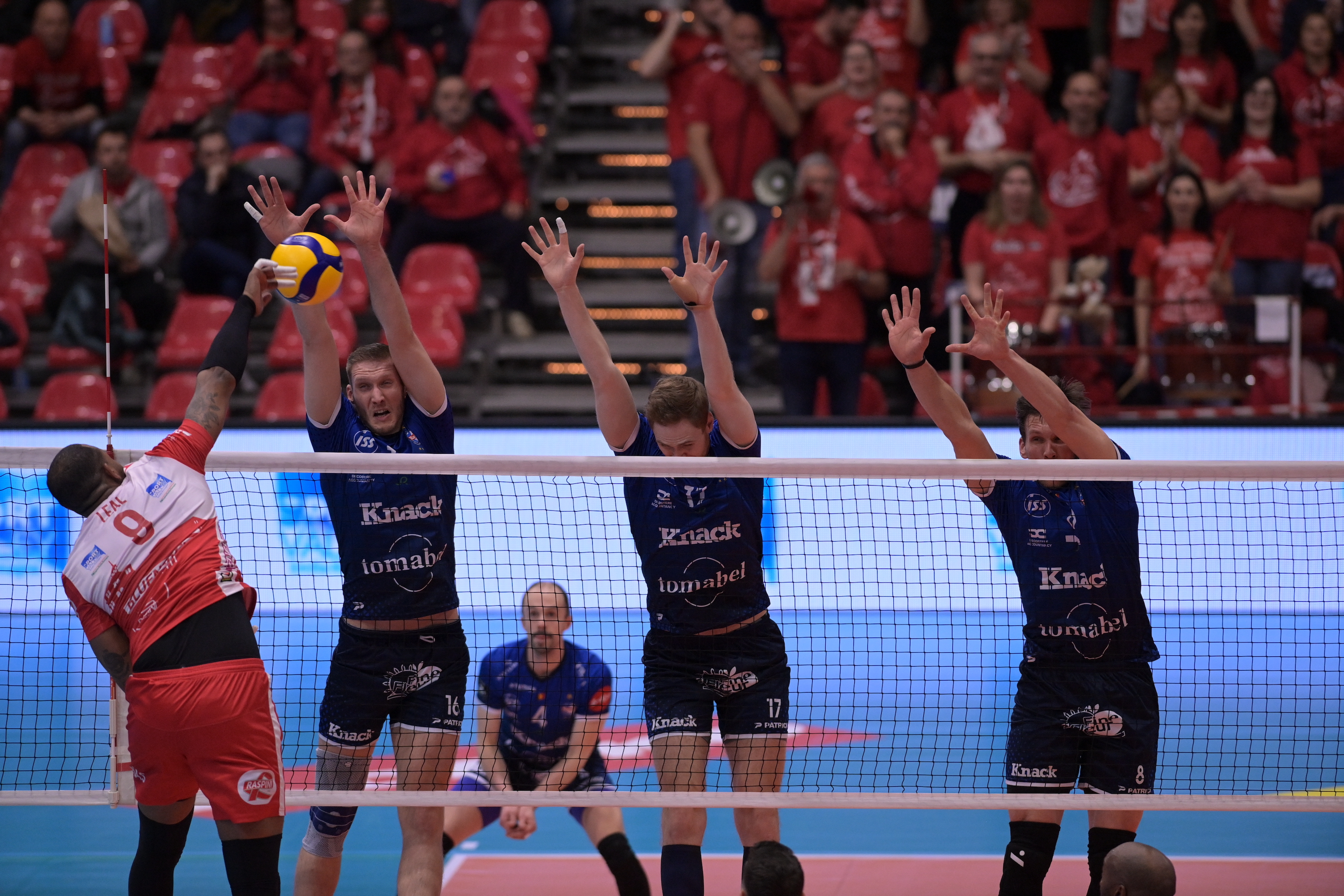 The winners' stage of the Belgian EuroMillions League will continue with the third clashes this weekend. Knack Roeselare, the finalist of the CEV Cup, will visit Greenyard Maaseik. Both teams had two victories in their previous two matches, and Roeselare is currently in the top position with two more points. Therefore, the result of this clash will change the leader in Belgium.
A relatively comfortable weekend will be ahead for the Polish semifinalists: Last year's CEV Champions League Volley titleholders Grupa Azoty ZAKSA Kedzierzyn-Kozle and Halkbank Ankara's opponent in the semifinals, Jastrzebski Wegiel will take the court against Czarni Radom and PGE Skra Belchatow.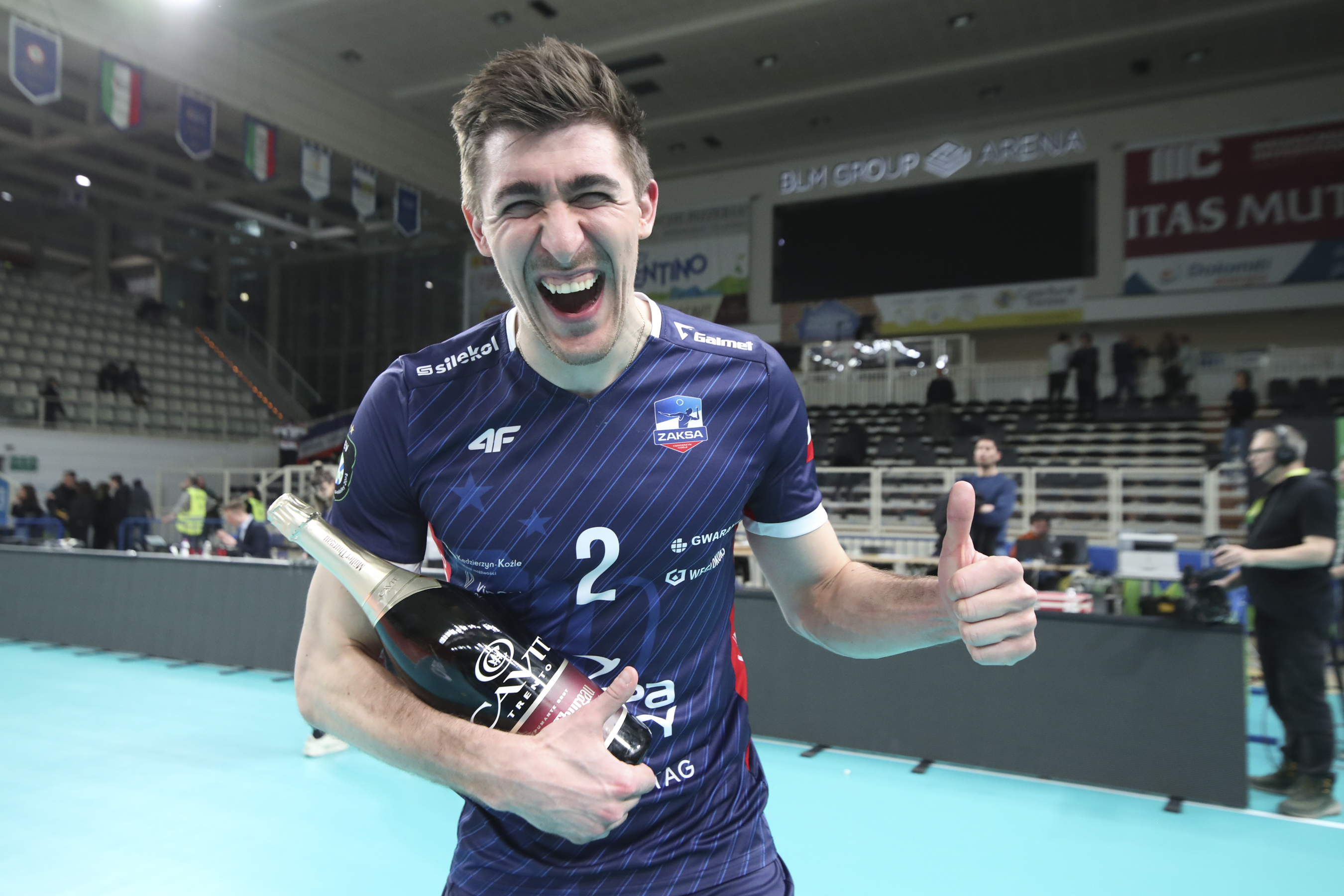 Even though ZAKSA did a great job against Itas Trentino, where they advanced to the semifinals by an epic golden set, things could be much better for them in their national league. They are in sixth place, with eight failures in 26 matches so far. Therefore, this weekend will be a good opportunity for them to reduce the gap and rise to higher places.
After reaching the goals and advancing to the semifinals of #CLVolleyM and the final in the CEV Cup, the successful clubs of the continent will concentrate on their first quarterfinal clashes in Italy and important challenges in Belgium and Poland.