Club Volleyball
Russian Super Cup between Two CEV Champions League Volley Sides
Two of the three teams that will be representing Russia in Europe's premiere club competition, the CEV Champions League Volley, this upcoming season, Dinamo Moscow and Zenit Saint Petersburg met this past weekend in a match with double the stakes, the Super Cup trophy as well as points from the second match day of the Russian League being on the line.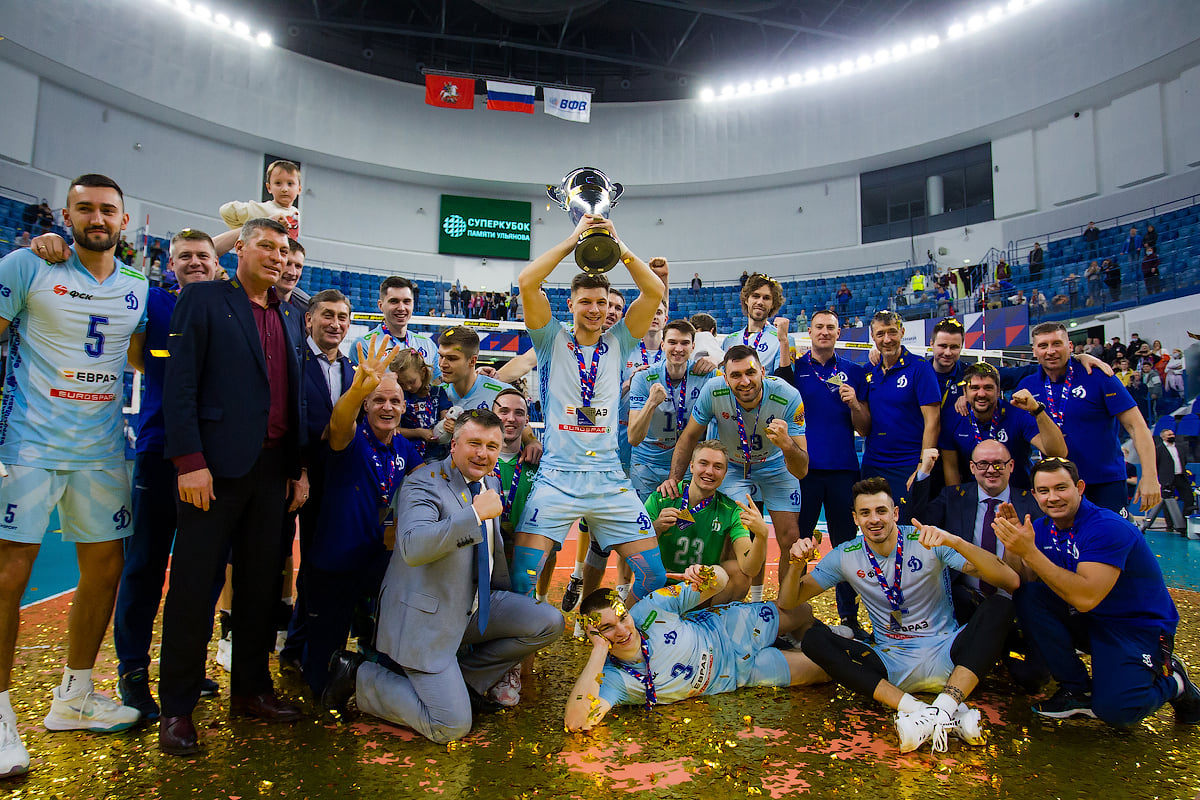 Dinamo Moscow lifting the Russian Super Cup Trophy
Winners of the Men's CEV Cup last season, as well as managing the domestic double by winning the Russian League and the Cup, Dinamo Moscow went into this match on the back of an impressive 10 match winning streak against opponents Zenit Saint Petersburg, runners-up in the last season of the Russian League.
Lead on the court by an in-form Tsvetan Sokolov (19 points) Dinamo Moscow only dropped one set to win yet another trophy. Final score 3-1 (26-24, 25-21, 21-25, 29-27) and mission accomplished for the team of head coach Konstantin Brianskii.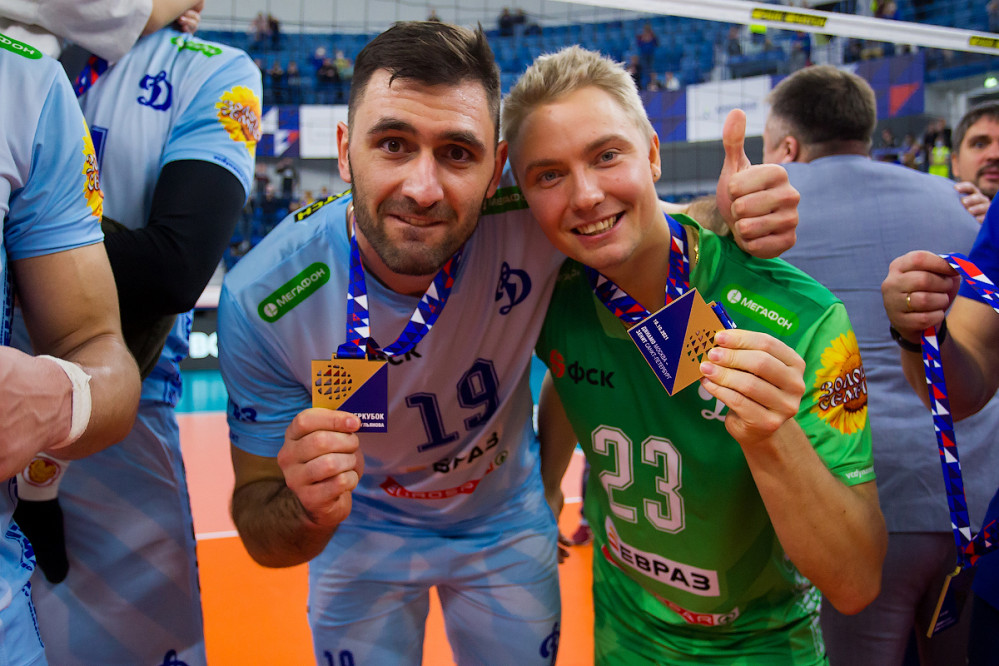 Tsvetan Sokolov and Lauri Kerminen
With under two months to go until the start of the CEV Champions League Volley Men 2022 group stage, Dinamo Moscow will be looking forward to their start in Pool B, where they will face Ziraat Bankasi Ankara (TUR), VC Greenyard Maaseik (BEL) and Projekt Warszawa (POL).
Super Cup opponents, Zenit Saint Petersburg have been placed in Pool D following the drawing of lots where they will face Berlin Recycling Volleys (GER), OK Vojvodina Seme Novi Sad (SRB) and a team coming from the early rounds of the competition (winner of CLM 29/30).