Features
First man in space - keen volleyballer
Archive
Luxembourg, April 12, 2021. Exactly 60 years after the first manned flight in outer space, the world remembers the heroic feat of the first cosmonaut. Among many other things, Yuri Gagarin was not only a volleyball fan, but also a great athlete and a keen volleyballer himself.

There are enough archive photos that show 157-cm-tall Gagarin in action on the volleyball court. He enjoyed many sports, but volleyball was certainly a favourite for him and he took every opportunity to play it, often alongside his friend and colleague Gherman Titov, the Soviet Union's second cosmonaut.



Gagarin and Titov meet with Soviet athletes

On April 12, 1961, Yuri Gagarin, 27 years old at the time, became the first human to venture into outer space. His flight on the Vostok-1 lasted 108 minutes and completed one orbit around Earth.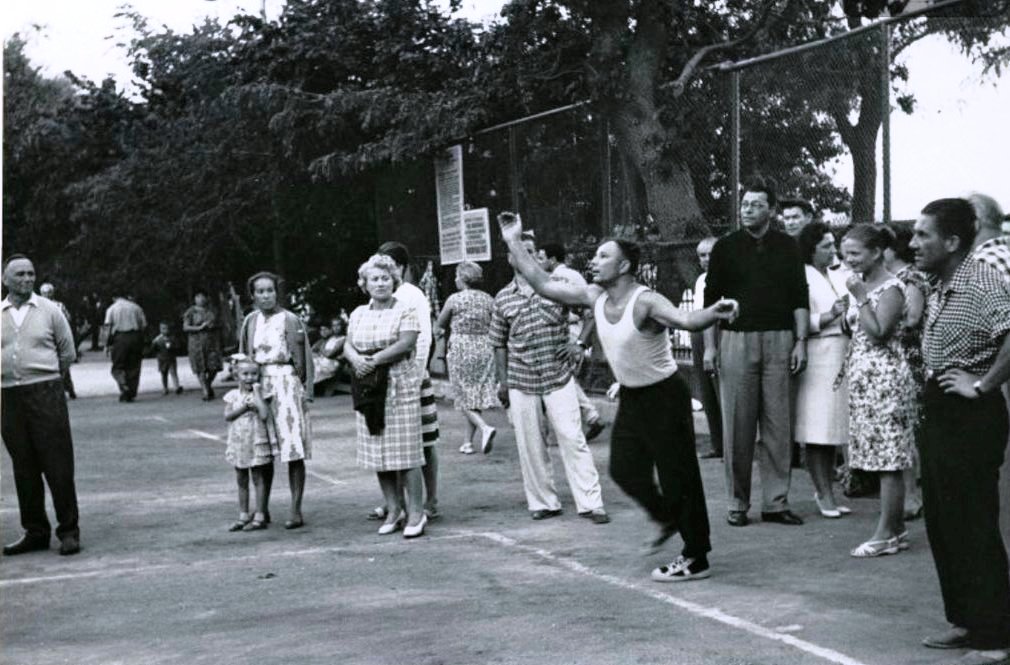 Gagarin serves

At the time, the Soviet Union were reigning volleyball world champions and Yuri Chesnokov, captain of that national team, used to tell the story about how Gagarin and the players met, while the cosmonaut was on beach holidays at the Black Sea coast.



Gagarin sets

The Soviet national team were in a training camp nearby, frequently discussing Gagarin's achievement and dreaming of meeting him. During a practice game, they suddenly noticed the celebrity cosmonaut among the spectators and prompted Chesnokov to approach him.



Gagarin spikes

The two had a very friendly conversation, Gagarin said he did not want to miss the opportunity to see what athletic shape the world champs were in, and when the volleyballer told the cosmonaut that the guys would like to take a photo with him, he agreed on one condition - "only if you give me your autographs."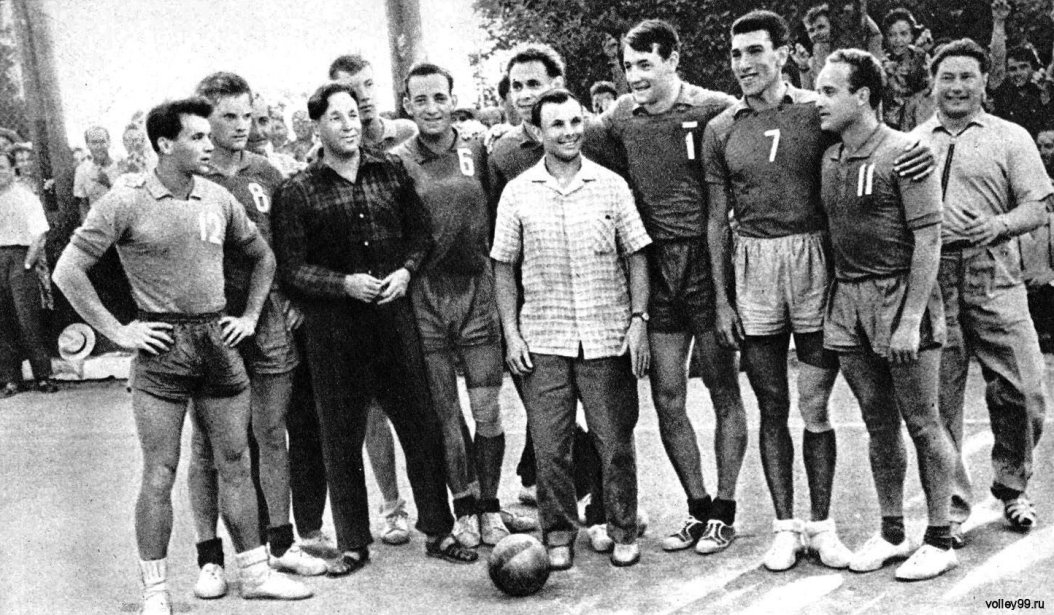 Yuri Gagarin together with the Soviet national volleyball team