Features
Secrets of Coaching Success: Ivan Petkov (Part 2)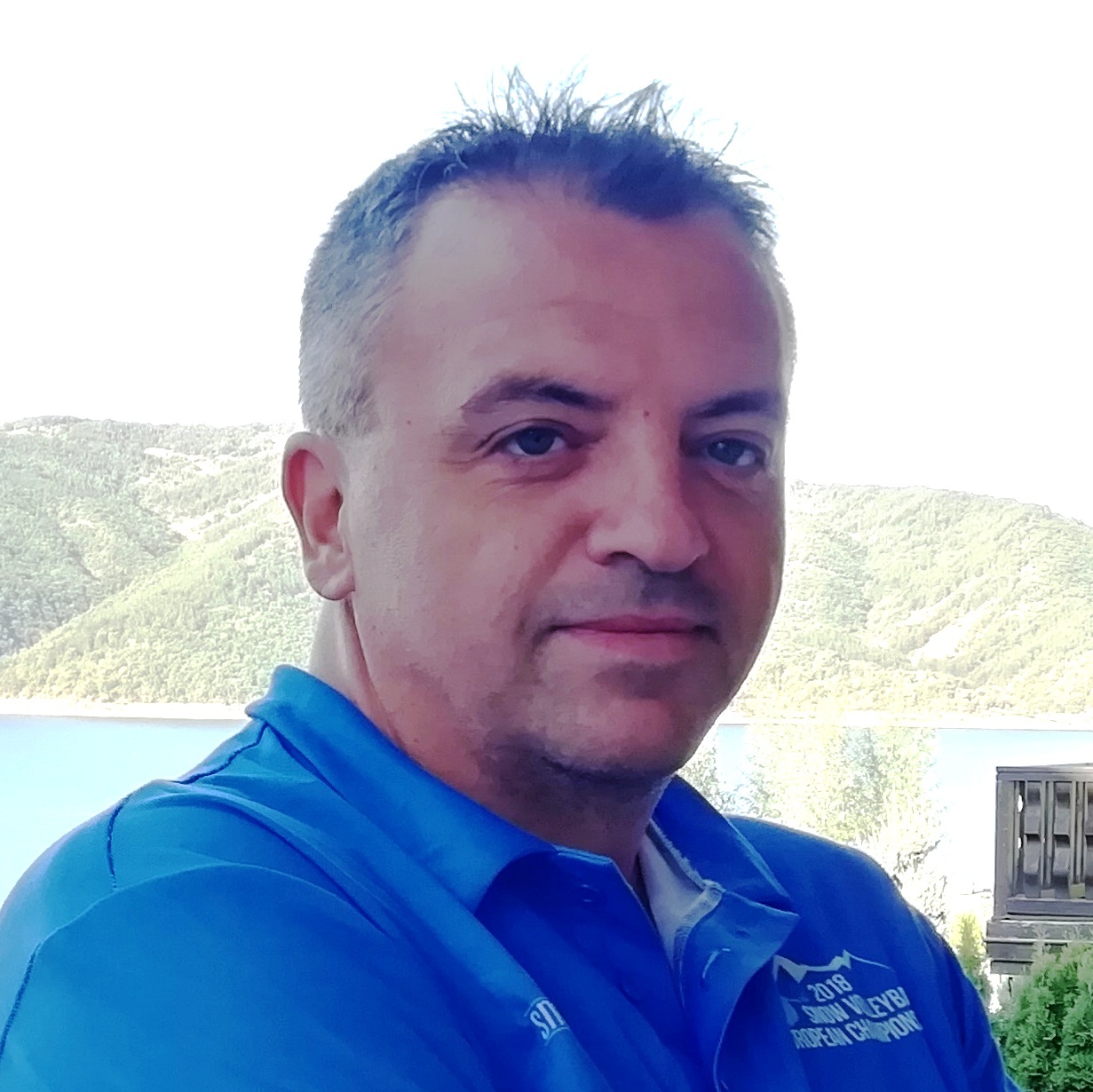 If volleyball were a computer game, the players would probably be the little figures moving on the screen and the coach would be the actual gamer whose mind and fast reactions are put to the test. To help the fans gain more in-depth knowledge about the all-important job of a volleyball head coach from the first-hand source, I start this Secrets of Coaching Success series, in which I will be presenting some of Europe's accomplished examples in this profession and trying to pick their brains for insider info about how it all gets done.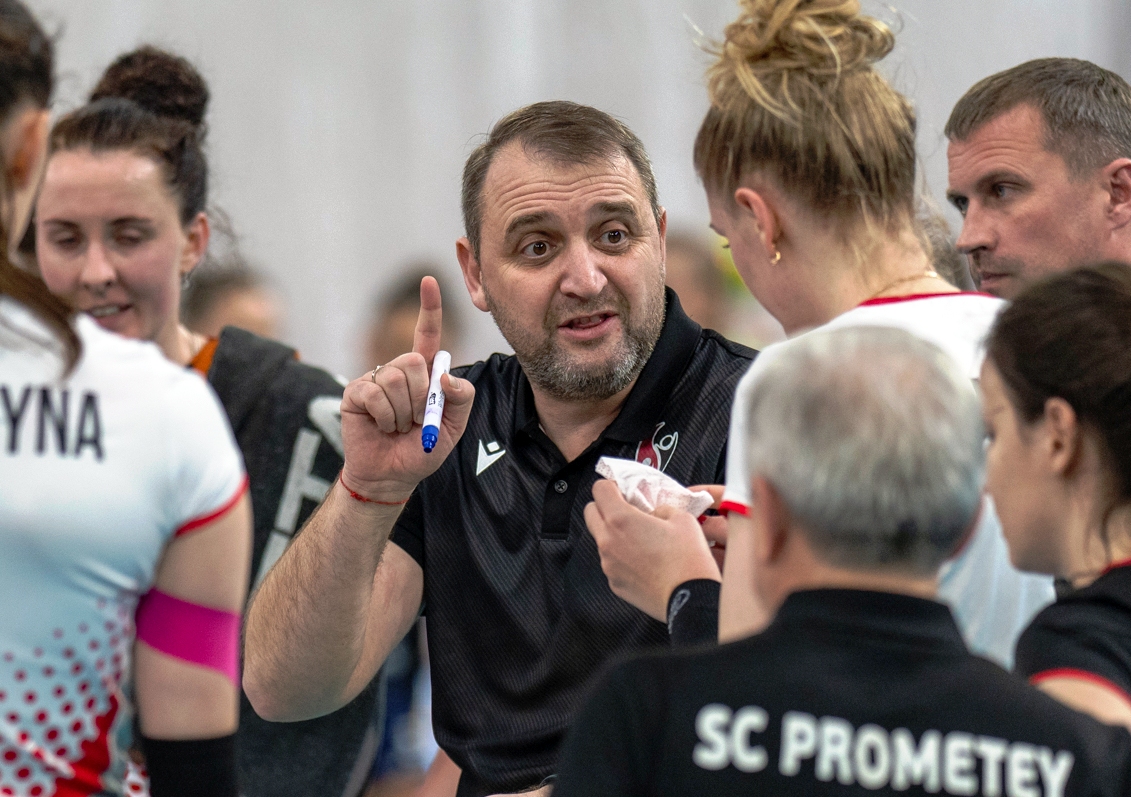 Ivan Petkov during timeout
What prompted you to become a volleyball coach?
"To be honest, in my childhood I never dreamed of becoming a coach when I grow up. As any child, I had many different dreams. Most of mine were related to football. Later on, after I sustained a heavy injury, which prevented me from chasing my volleyball dream as a player, I turned to coaching. So at a point in my life when I was 28, I started my career as a coach. I started coaching Maritza Plovdiv's U15 and U17 kids, stayed with that club for 16 wonderful years, and travelled a difficult journey all the way to the Champions League."
What has been the key to your coaching success so far?
"It may sound quite trivial, but diligence and hard work are at the basis of any progress. Indeed, destiny also made its contribution. In the years of my development, I was lucky to work with patient people who gave me a chance to learn, grow, work and dream in a sterile environment. Stoyan Gunchev of Maritza Plovdiv was the man who steered me to coaching, but club president Iliya Dinkov was the man, who believed in me, gave me his unreserved trust and helped me grow. Those were difficult years for volleyball in Bulgaria, but patience, hard work and ambition proved crucial for me."
Name something about your profession you think the general public knows little about?
"Perhaps little is known about the analytical preparation we do before each match. It usually remains unnoticed by the general public. The coaching staff has to process and analyze dozens of matches to extract the important details to be presented to the team. This is a squad of coaches and analysts who remain 'invisible' to the public but are extremely important for the team and the results. This work is very stressful, especially when the team is in a tournament, where the match schedule is very tight. The analytical process continues around the clock and the staff has almost no time to sleep."
What is the main thing you try to teach your players?
"I am quite strict as a coach and demand a lot from the athletes, both technically and tactically. But for me the most important thing for a team is to be a TEAM."
What is the mental process you go through when making decisions during a match? How often are these decisions spontaneous as opposed to premeditated?
"It is well known that a coach's psychological and emotional load during a match is very heavy. Every decision made by the coach is especially important for the outcome of the match. You always have predetermined, worked-out and expected situations depending on the opponent. You expect different situations from different opponents, but there are always moments of surprise that are difficult to predict, so you have to act spontaneously. I am a fan of the expected and preprocessed decisions, but this is volleyball!"
What is the best way to overcome the language barriers under the pressure of an important timeout?
"When you do not speak the same language with the team or you have players from different countries, it creates discomfort, but in the process of working together you build automatisms in communication as well. As a direct participant and the main protagonist during a timeout, I cannot see myself from the outside, but I have never been under the impression that I was misunderstood. And nowadays almost everyone speaks English…"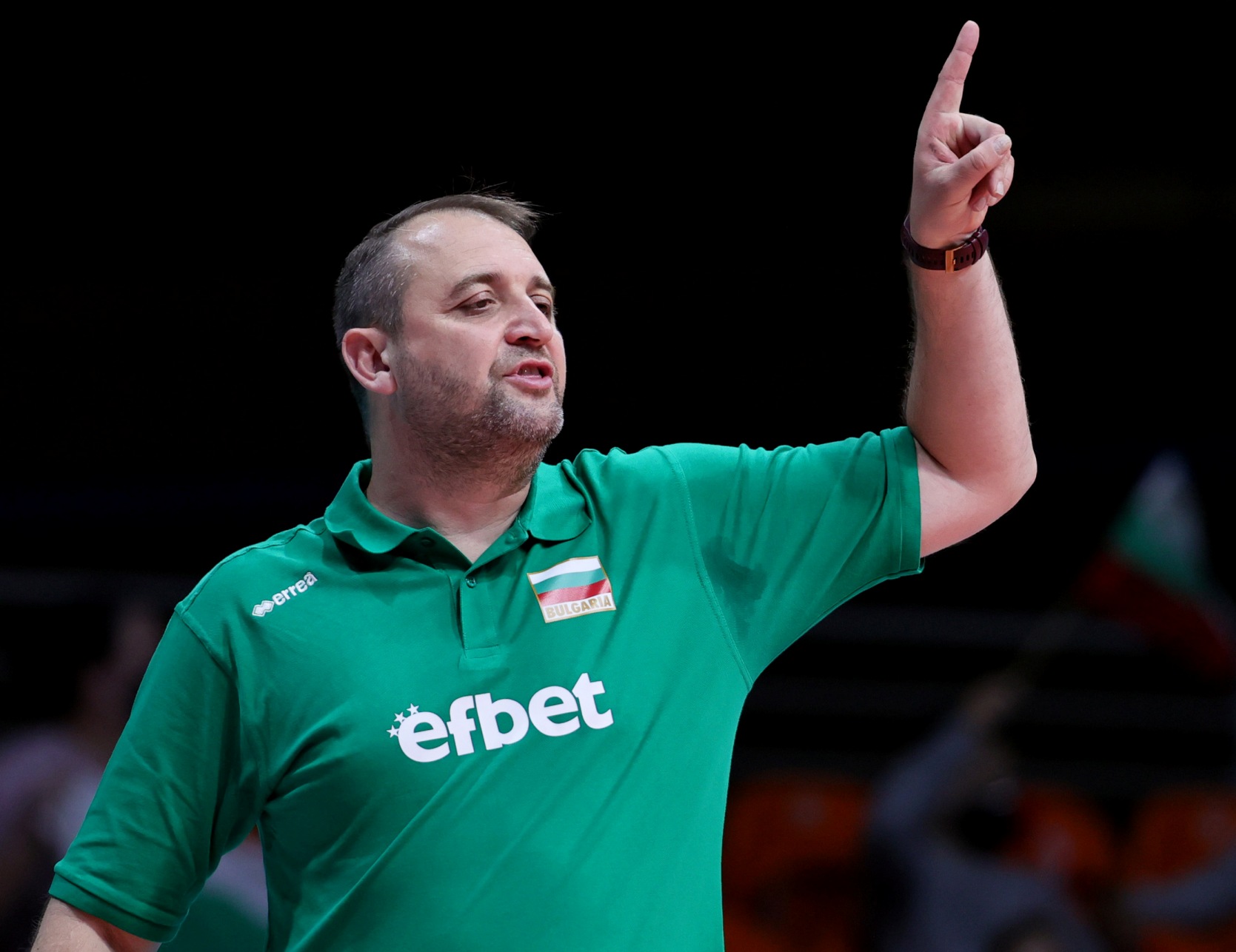 Ivan Petkov in action as head coach of Bulgaria
What is the right balance between pointing to players the mistakes they've just made and keeping them positively motivated for the rallies to come?
"It is definitely important for a player to feel calm during the match, even after a mistake. Everyone knows when they made a mistake and there is no need for additional pressure. On the contrary, they need certainty and confidence. Yes, there are moments of resentment on my part sometimes, but it all depends on the time of the match, the opponents... I want to be a pillar of support for my players.
Do you enforce strict regimes for the players outside the gym or do you let them decide for themselves as long as they deliver during trainings and matches?
"The level of the team you work with is very important. I have changed a lot as a coach in this element of the game as well. I have full confidence in my players outside the gym. They are professionals and they have to think and decide for themselves. I am quite liberal. If someone makes a mistake, it is at their expense."
Is there a coach, from volleyball or another sport, you look up to and follow as a role model?
"No, not as far as looking up to or following as a role model, but I have favorite coaches, ones that I like and admire for their success and the way they achieve it. Most are in football. One of them, and perhaps the most charismatic, is Carlo Ancelotti. For me, he is the coach who has achieved perfection in the profession, in terms of results, game style, legacy, attitude towards the players and relationships with management and peers at each club he worked at. Another bright example for me also comes from football, Pep Guardiola. The two are identical in terms of the qualities I listed. Of course, there are colleagues I like in our sport too.
How do you rest and recover between matches and trainings?
"There is not much time for rest in the coaching profession, but I spend my free time with my family if they are around. I like nice restaurants and walks at beautiful places."
You were recently appointed head coach of Ukraine. What are your immediate plans and goals with that team?
Yes, it will be a difficult journey, but I hope a wonderful and successful one. It is a great responsibility, accompanied by great ambitions on our part. I am grateful to Mr. Mykhaylo Melnyk and Mr. Volodymyr Dubynsky for the vote of confidence. We have a lot of work ahead of us in the company of aspiring stakeholders - athletes, leadership and co-workers. We will work tirelessly to achieve our goals, and they are very high and ambitious!