Snow Volleyball
Hundreds join Snow Volleyball fiesta in Prato Nevoso
Earlier this month (click here for further info), Italy crowned their first three-a-side Snow Volleyball national champions at Prato Nevoso – a ski resort that has already developed a rich history in hosting Snow Volleyball competitions in a truly cool atmosphere. Next to the 'elite' competition, as many as 230 players contested the amateur events held across eight courts. The organisers managed to make up for the lack of snow by splitting the competition across two main venues – with five courts available at the iconic Prato Nevoso Snow Park, including four built by flattening the area usually occupied by two big air ramps.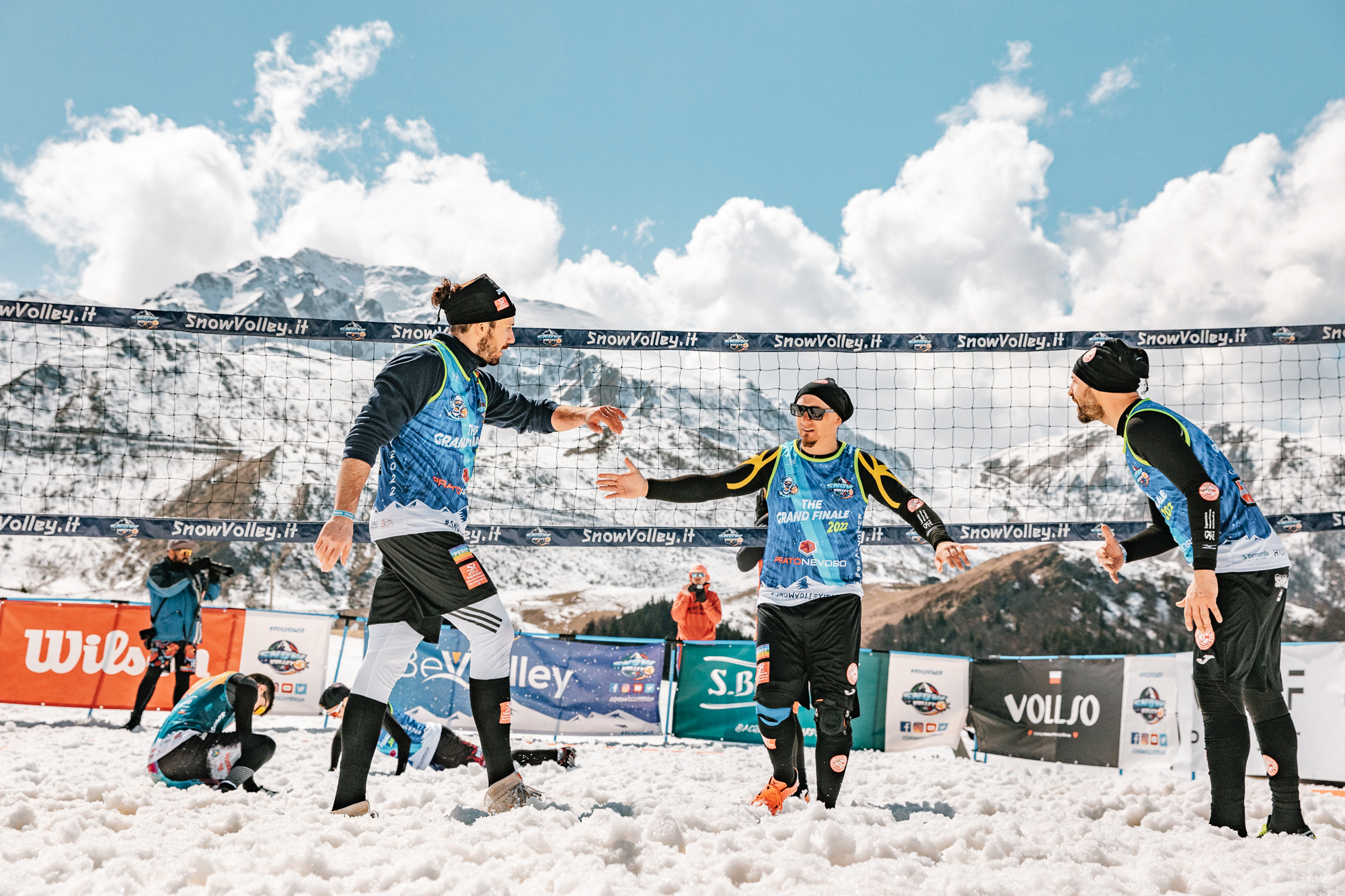 Prato Nevoso has been a Snow Volleyball 'hotspot' for a number of years already
Snow Volleyball enthusiasts had the opportunity to contest a number of tournaments – from 3 vs 3 for men to 2 vs 2 for men and women, respectively, plus 2 vs 2 mixed and 4 vs 4 mixed (where teams consisted of two male and two female players).
The event held at Prato Nevoso did not feature only Italian teams and players – with Fabian Inthamoussu, Pablo Cardozo and Sofia Rius travelling for more than 10,000 from the southern hemisphere – and more specifically from Uruguay – to join the amateur competition.
"There is a group of people living in our hometown whose ancestors came from the Piedmont region. Therefore, it feels like destiny brought us here. Uruguay is a country where soccer is the most popular sport and there are not that many Volleyball players. We do not have a professional Volleyball league, for instance. However, many play Volleyball and Beach Volleyball as amateurs – and they do so with much passion."
Fabian Inthamoussu (URU)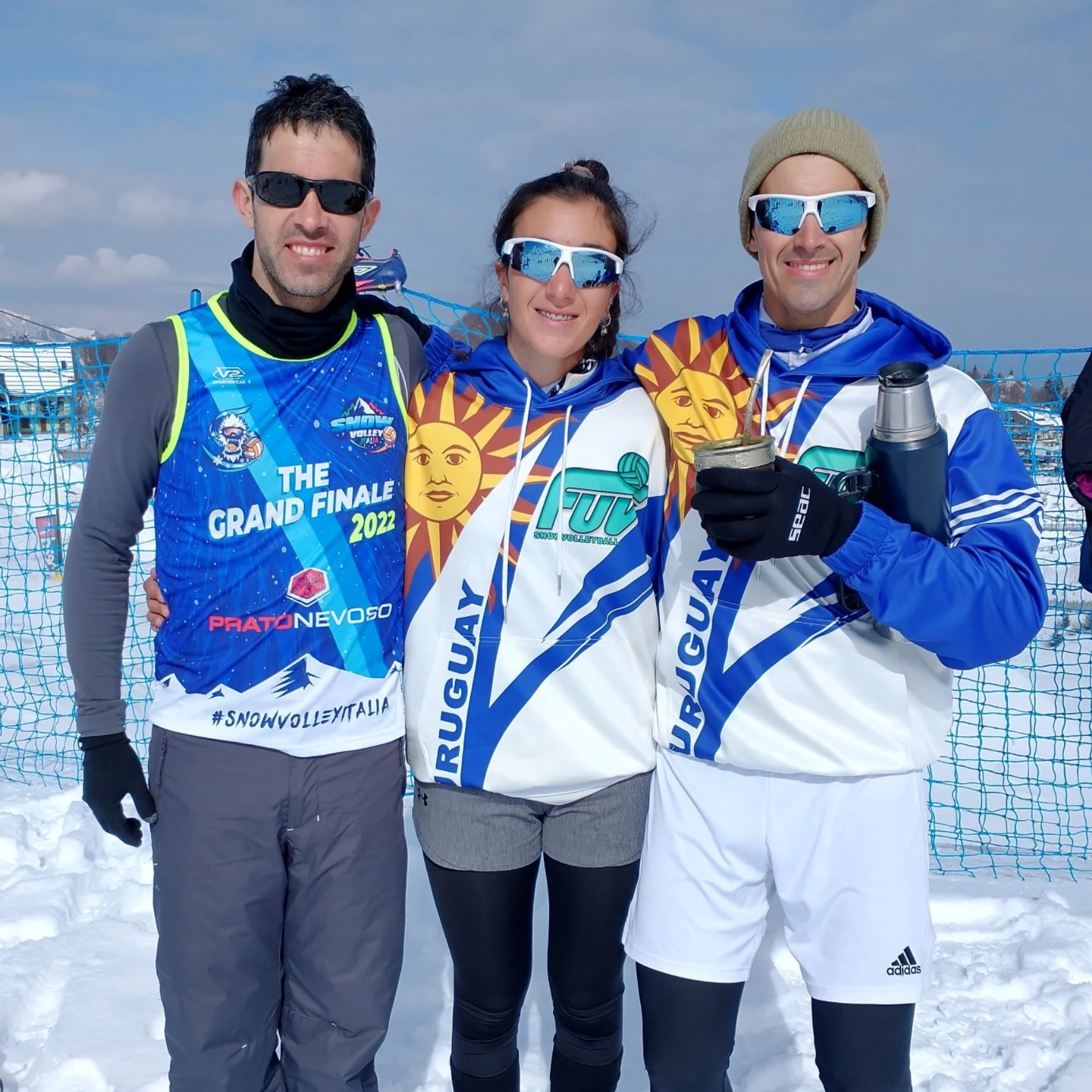 Fabian, Sofia and Pablo travelled from as far as Uruguay to join the event on Italian snow
The visitors from Uruguay, actually a trio rather than a quartet, eventually reached the final of the 4 vs 4 mixed competition.
Two former 'Queens of the Snow', Anna Dostalova of the Czech Republic and Silvia Poszmikova of Slovakia drove all the way from Prague to Prato Nevoso to attend the event as well.
"I would like to thank all those involved in the delivery of this event, starting with my staff to continue with those working for the ski resort, who helped us build the courts. It was very difficult to restart activities after a break of two years caused by the pandemic but all participants have shown their readiness to take up the challenge and they did so with much passion."
Matteo Carlon
Founder of Snow Volley Italia and event promoter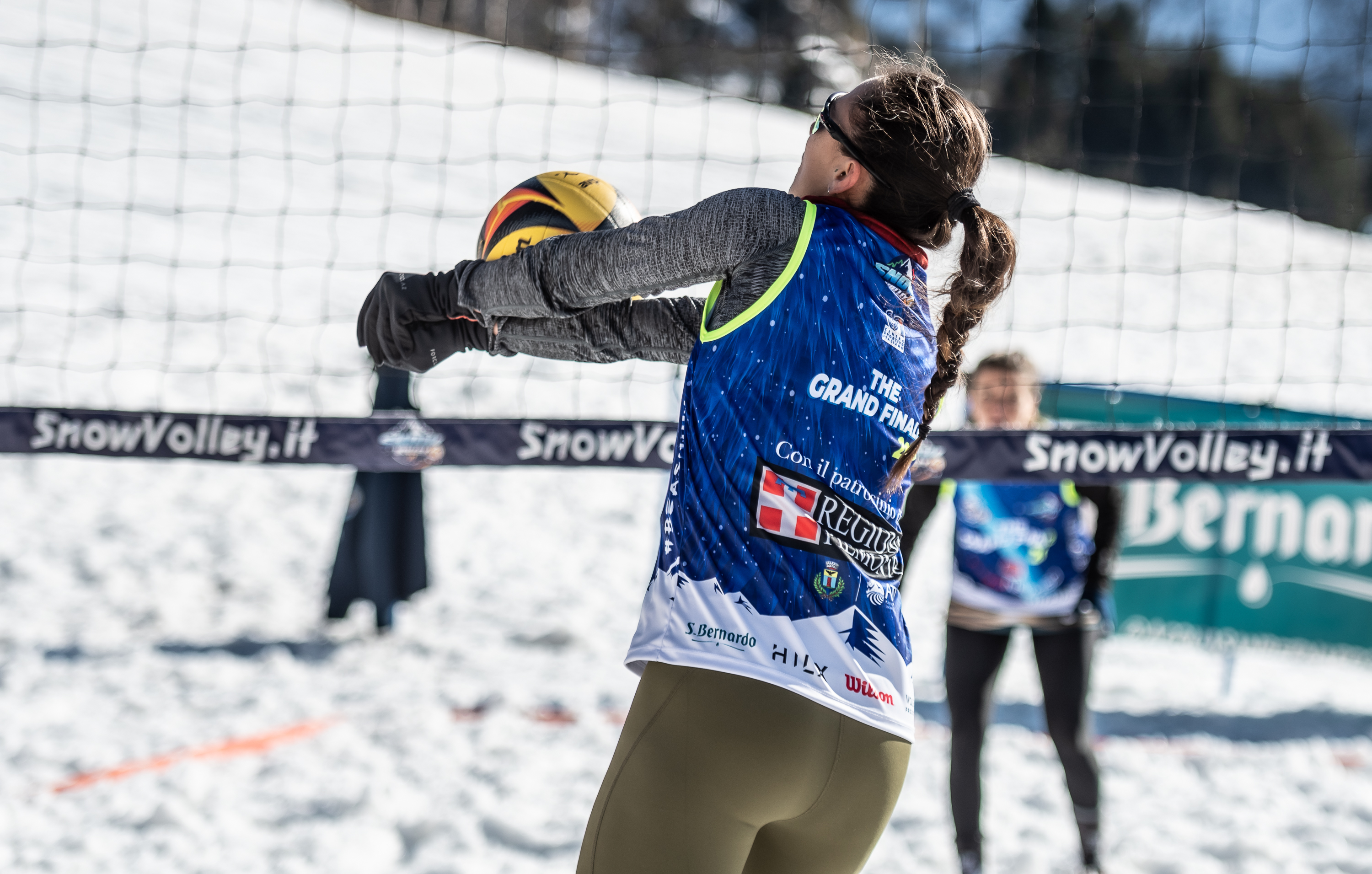 More than 230 players joined the amateur tournaments held next to the elite Italian championships
In conjunction with the event run in Prato Nevoso, Snow Volley Italia established a partnership with Champions for Change – a community whose aim is to bring together all sports without any sort of discrimination or gender barrier, and which is open to amateurs and pros, as well as to media and sports clubs.