Snow Volleyball
Snow Volleyball European Tour to return with second stop in Turkey
The CEV Snow Volleyball European Tour 2022 is due to return in a little more than a week with competition in Kayseri-Erciyes, Turkey. This ski resort is very popular among Snow Volleyball players, as it did play host to European competitions for three years in a row between 2017 and 2019 – and the organisers look forward to welcoming back the youngest and coolest version of the Volleyball game after a two-year break imposed by the coronavirus pandemic.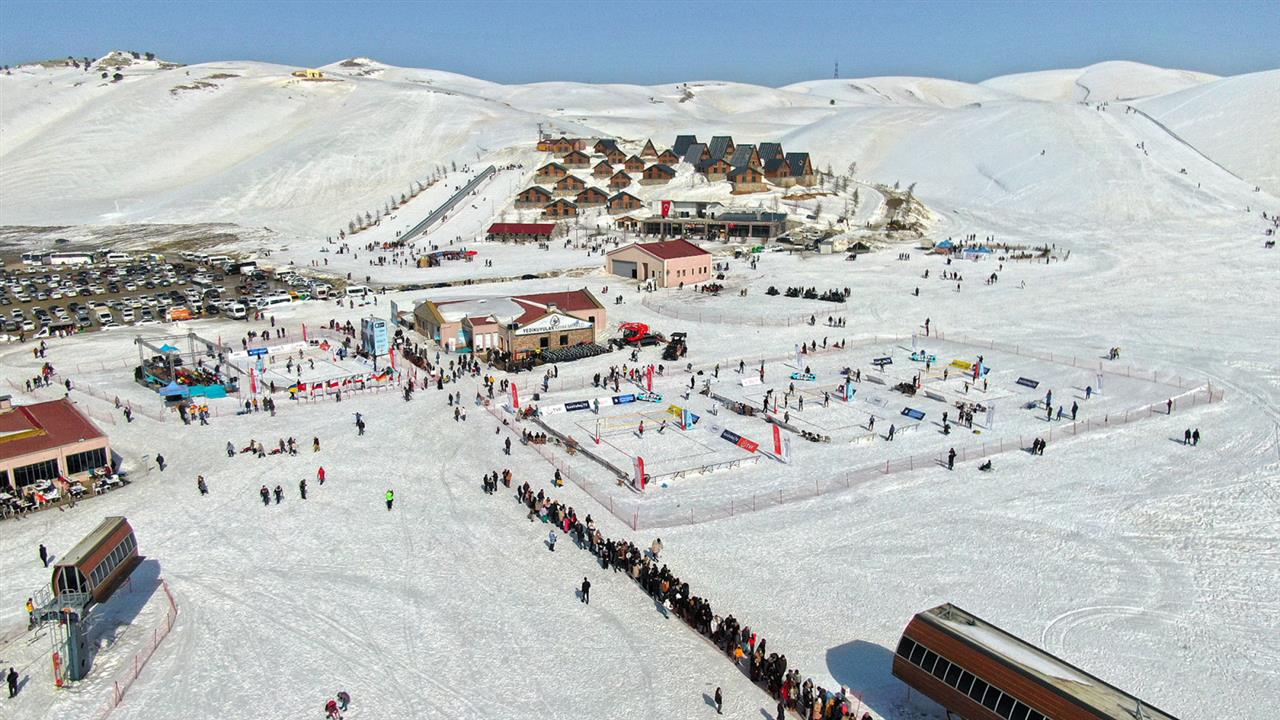 The European Tour returns next week with a second stop in Turkey after the season opener in Kahramanmaras
Twelve teams from seven countries (Belgium, Italy, France, Poland, Switzerland, Turkey and Ukraine) have registered for participation in the men's competition. The list includes the Ukrainian team comprising of Bokshan, Skukis, Kuzmin and Sverediuk – who finished second at the season opener held in Turkey in mid-February. Despite the latest developments in their country, the Ukrainian Volleyball Federation has expressed the hope that the team will be able to travel to Kayseri to contest the second stop of this year's European Tour.
Apart from the Ukrainian quartet, other prominent names due to compete in Kayseri-Erciyes include Poland's former 'King of the Snow' Michal Matyja, as well as the experienced Swiss players Remo Spahr and Raphael Zurgilgen – who have contested European Tour events for many years now.   

The home teams representing Turkey will be hoping to cause a surprise and to capitalise on the experience they gained at the previous European Tour stop on home snow as well as at the national championships recently completed in Sivas.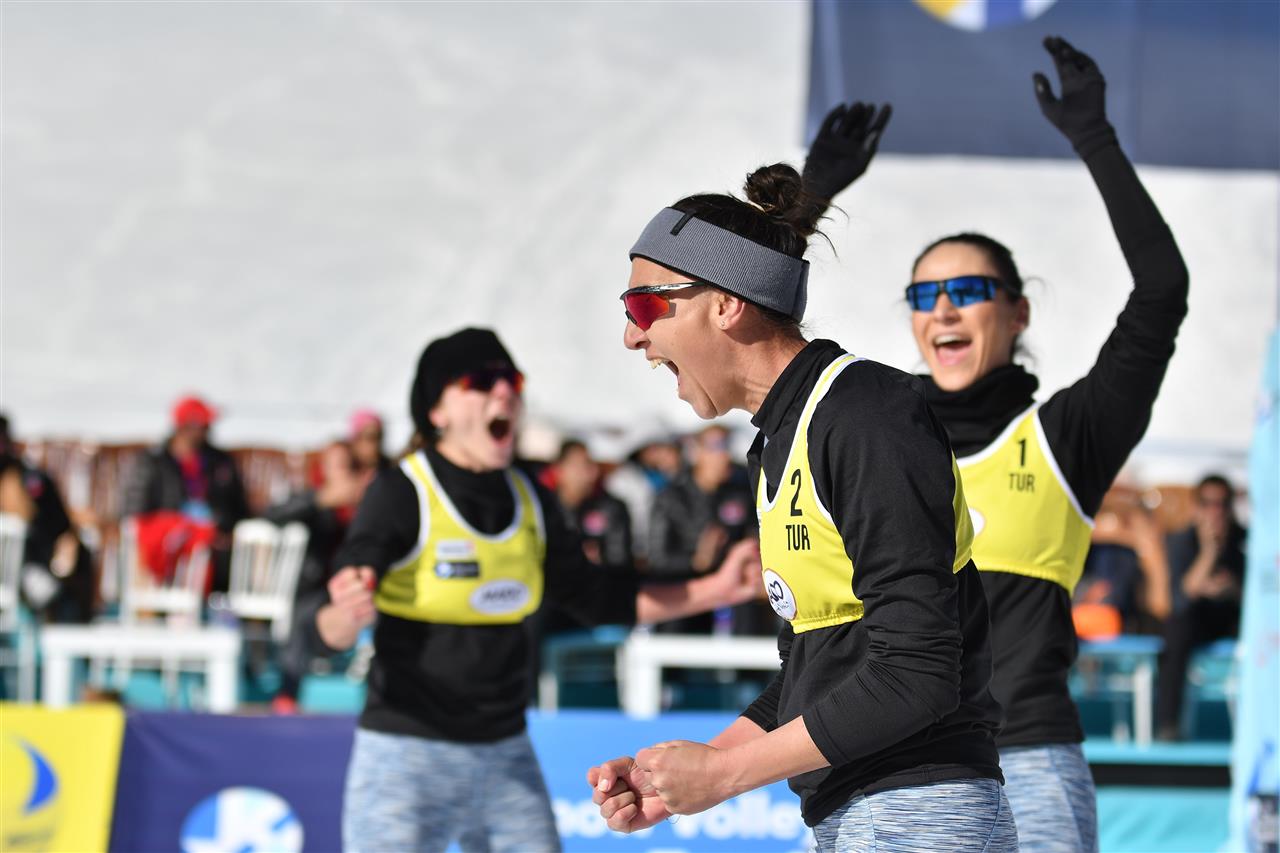 Turkish teams will be trying to capitalise on the home advantage to achieve further success
Teams from Hungary, Italy, Romania and Turkey compose the entries for the women's tournament. Home favourites Yalcin/Merve/Gokalp/Bas finished third at the season opener in Kahramanmaras – and with the absence of the teams from Russia and Czech Republic who contested the gold medal match there, the Turks will be hoping to improve on their previous performance. Bugra Eryildiz, a former 'Queen of the Snow' and silver medallist at the inaugural European Championship in 2018, is another name on the entry list to follow closely.
As with the previous stop in Kahramanmaras, the competition will follow the double-elimination format in order to provide all teams with as many opportunities as possible to test their skills and to entertain the fans as well.