Volleyball
#EuroVolleyU19W and #EuroVolleyU20M final rounds take shape
Fans can already look forward to the emergence of the next generation of Volleyball stars when this year's #EuroVolleyU19W and #EuroVolleyU20M will be taking place later this summer in North Macedonia and Italy, respectively.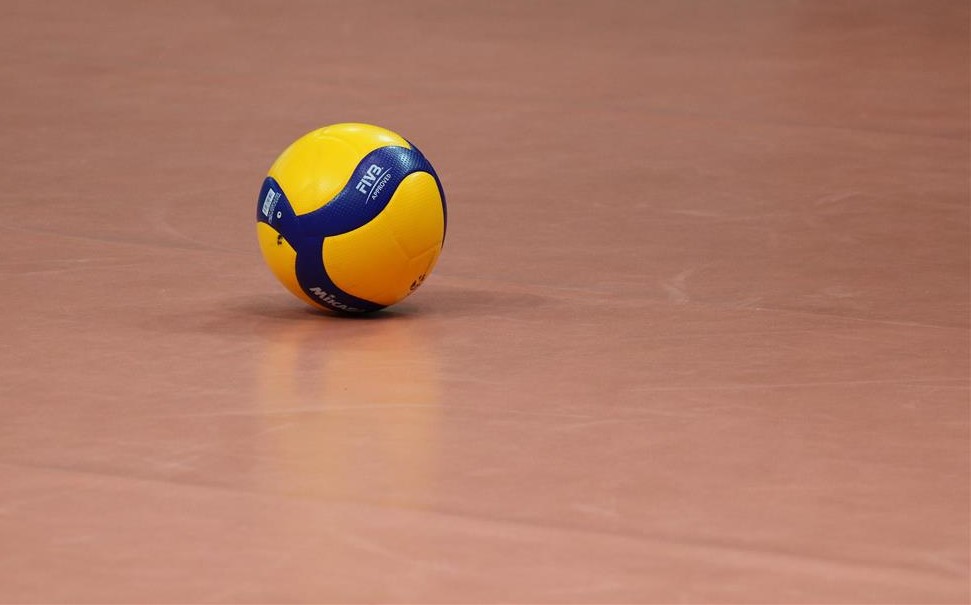 After completion of the 2nd Round qualifiers this past April and waiting for the third and last round of the qualification process to go ahead in late June / early July, the teams already qualified for the final stage of these championships know what their journey will be looking like in the competition following completion of the respective Drawing of Lots.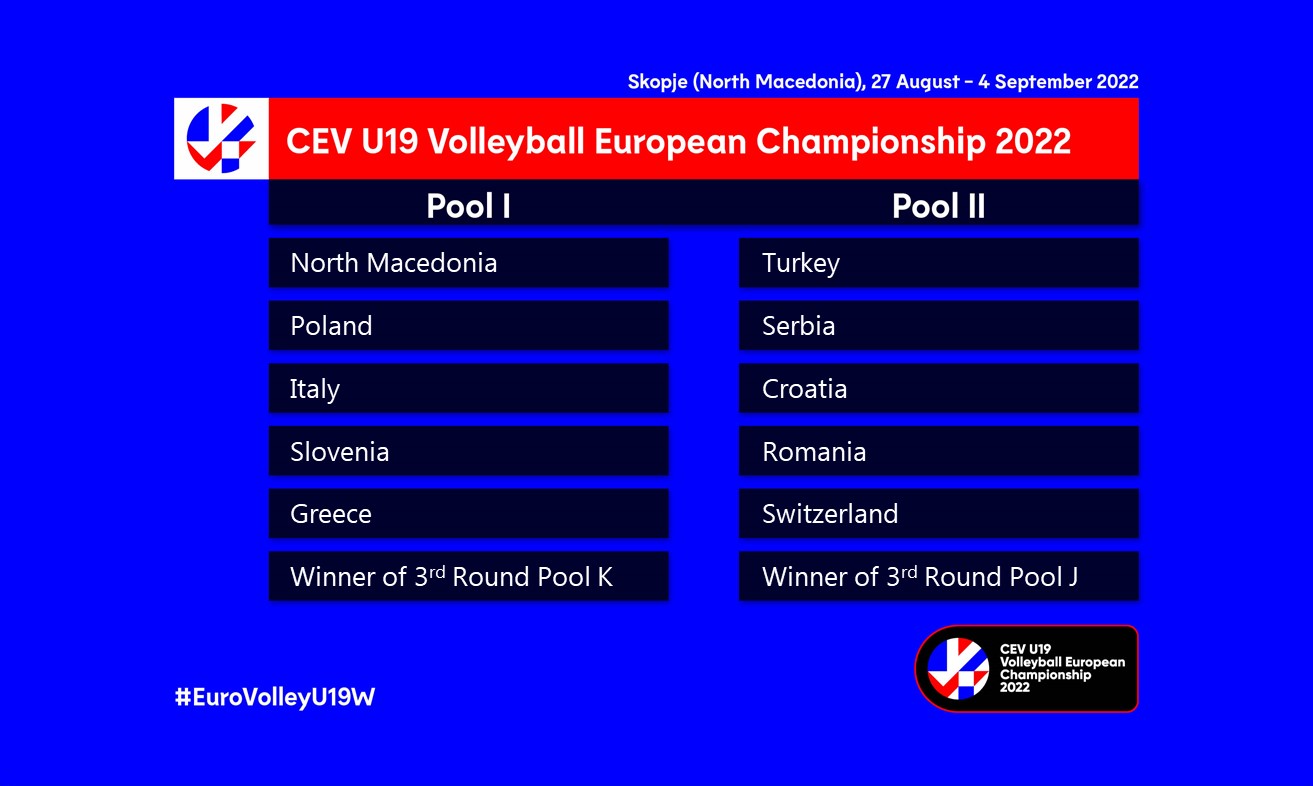 North Macedonia will be hosting a continental Volleyball championship for the first time in the history of the Balkan country when the top 12 U19 women's teams in Europe will vie for glory in Skopje from August 27 to September 4, 2022. The hosts will be testing themselves in matches against the likes of Volleyball powerhouses Poland and Italy, as well as against Slovenia and Greece plus the eventual winners of the 3rd Round Pool K. Turkey and Serbia will go for a remake of the 2020 gold medal match in Pool II. This group features also Croatia, Romania, Switzerland and the team emerging victorious from the 3rd Round Pool J. The top two teams from each pool will be playing crossed semi-finals followed by the subsequent medal matches – with the sides finishing the pool stage in third and fourth place continuing their campaign in the classification matches for places 5-8.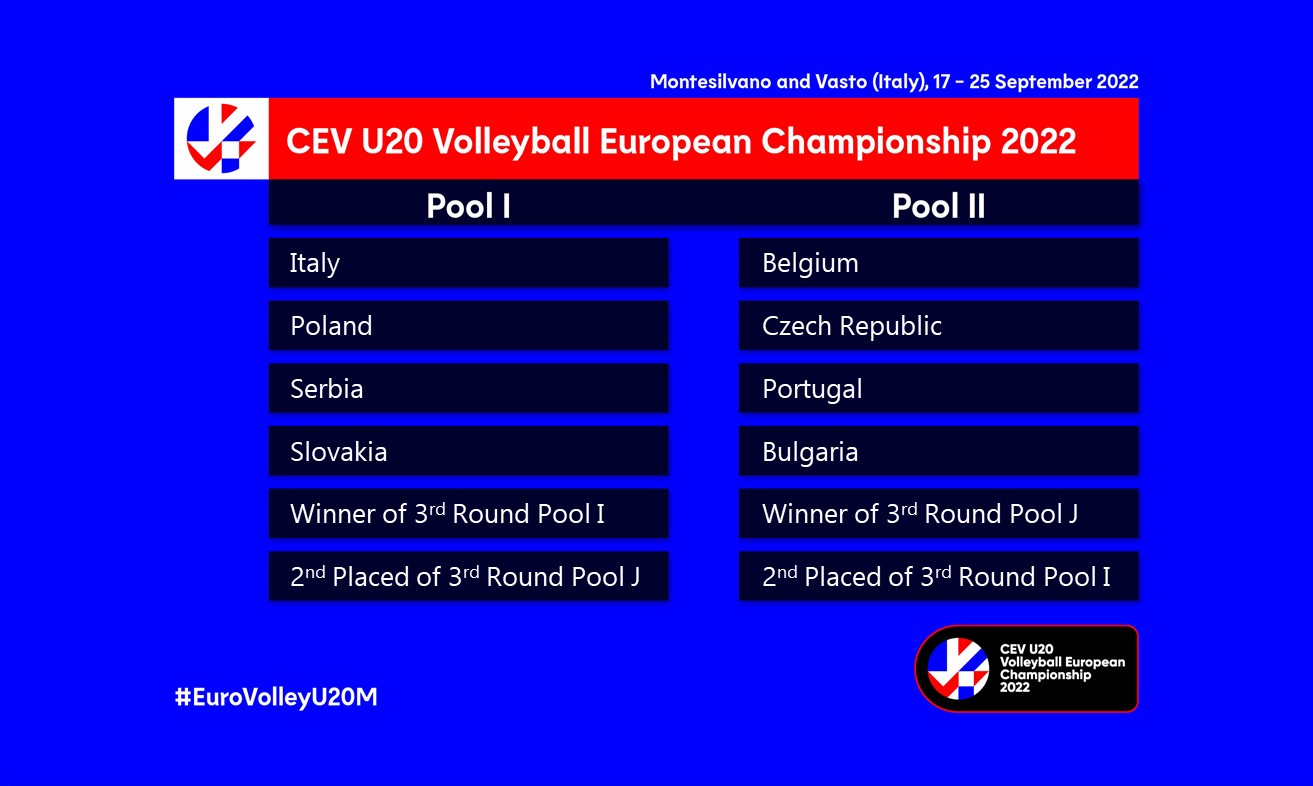 Vasto and Montesilvano, two lively and popular seaside resorts on the Adriatic coast, will host the final stage of #EuroVolleyU20M from September 17 to 25, 2022. Hosts Italy, winners of the silver medal two years ago in Brno with a previous generation of players, feature in a highly competitive Pool I, including Volleyball strongholds Poland and Serbia – as well as Slovakia and two teams making it through the 3rd Round qualifiers. Belgium, Czech Republic, Portugal and Bulgaria compose Pool II – where another two teams will be joining them in early July after completion of the last qualification round. The competition format is the same as for the U19 women's championship.