Volleyball
Guidetti and Turkish women's national team part ways
Giovanni Guidetti is no longer the head coach of the Turkish women's national team – aka the 'Sultans of the Net'. The Turkish Volleyball Federation (TVF) and Guidetti mutually decided to part ways – the Italian-born Volleyball guru had been at the helm of the team since 2017, leading Türkiye to EuroVolley bronze in 2017 and 2021 plus silver in 2019 to go with silver and bronze from the 2018 and 2021 editions of the Volleyball Nations League.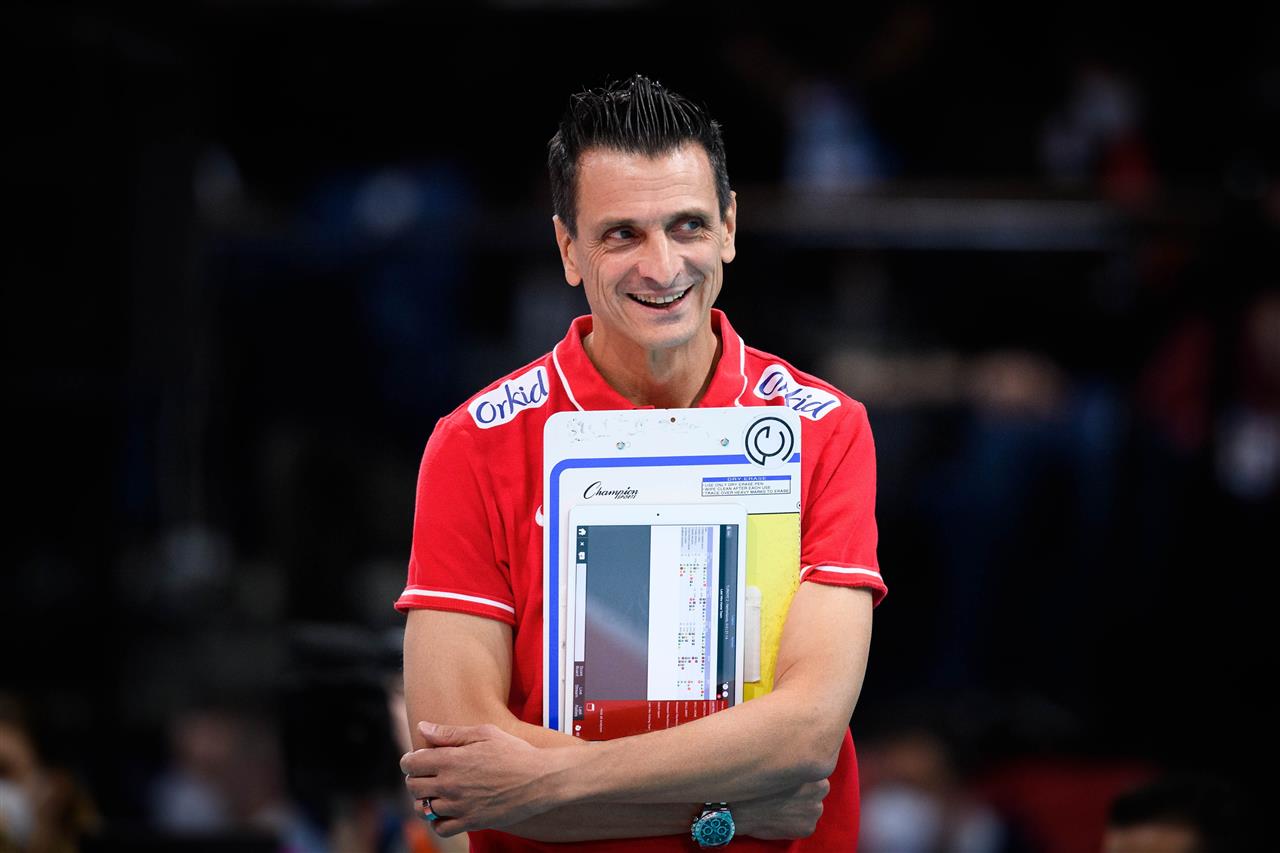 Giovanni Guidetti has been at the helm of the 'Sultans of the Net' since 2017
Guidetti expressed his gratitude to the TVF and players he worked with after a meeting with the President of the Turkish Volleyball Federation, Mr Mehmet Akif Üstündağ.
"This country has given me the most precious things I have. I met my wife in Türkiye, my daughter was born here. This country has given me a brilliant career on the court and a very happy life off the court. In 2017, my own path and that of the Sultans of the Net crossed each other. We claimed medals from three straight editions of the European Championship, reached the podium of the VNL two times, participated in the Tokyo 2020 Olympic Games where we finished fifth. We did this all together."
Giovanni Guidetti
"Together, we moved Türkiye from number 15 to number 7 of the World Ranking. I wanted to give back to this beautiful country by trying to do my best on the court and I think that I managed to do so. I would like to thank all the players with whom I worked, all the professionals who contributed to the national team, the valuable executives of the Turkish Volleyball Federation, the fans, the journalists, and everyone whom I may forget to mention here. From now on, as a good supporter of the 'Sultans of the Net', I will follow their next steps with pride. I am sure that this country's strong women will always do their best. Thank you all," he concluded.