Volleyball
Slovenia claim sensational #EuroVolleyU17M title!
The 2021 edition of #EuroVolleyU17M finished on Sunday evening in Tirana with Team Slovenia celebrating a sensational 3-0 victory in the gold medal match with Russia (25-23, 25-21, 25-23). This triumph accounts for the very first Volleyball continental title for Slovenia across all age categories.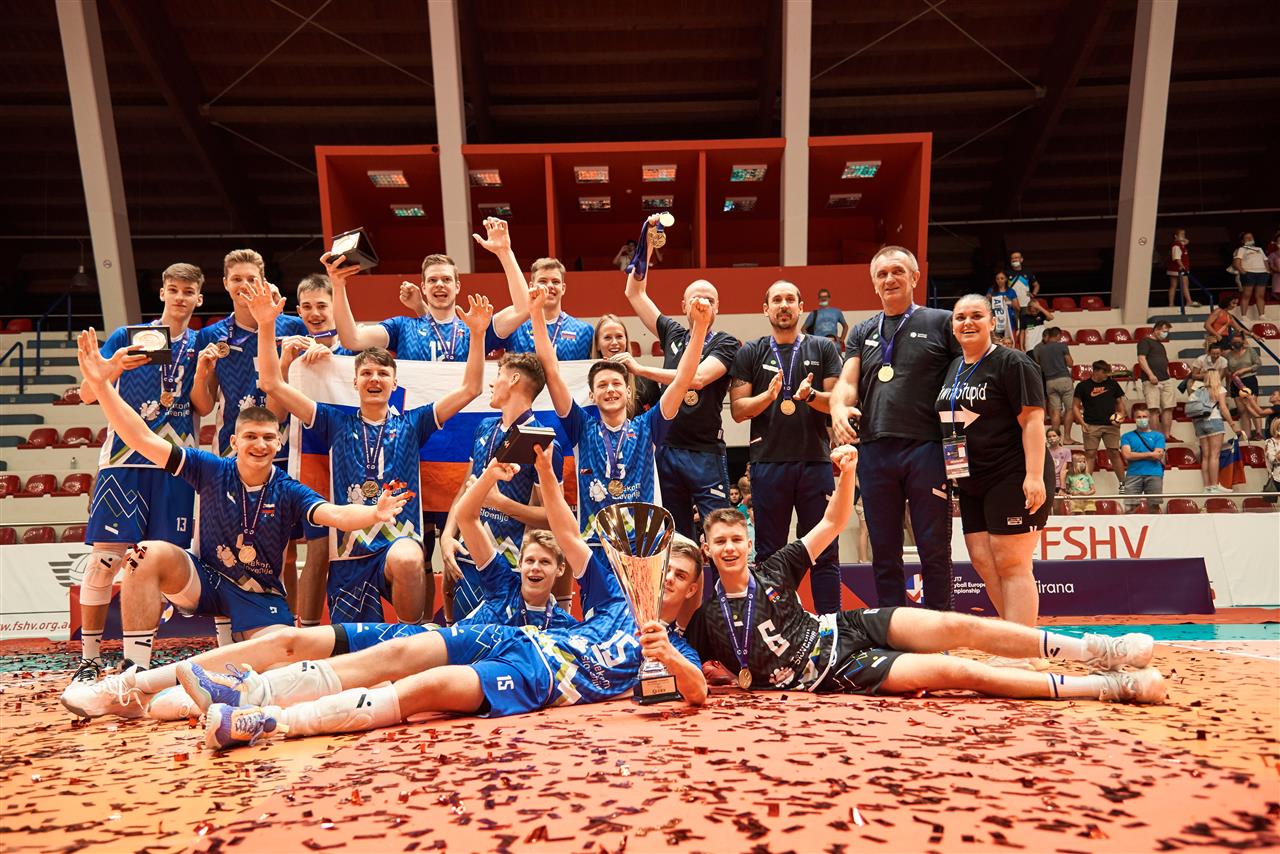 Team Slovenia celebrate their historic success in Tirana
The gold medal match was a repeat of the Pool I match where earlier this week Russia had the upper hand at the end of a truly exciting and dramatic five-setter. That match represented the only 'stumble' for Russia throughout the whole competition – since they did not drop a single set in any of their other fixtures in Tirana going into the gold medal game.
However, this time Slovenia rose to the occasion and played superbly to claim three close sets, thereby showing not only much determination, but also very remarkable nerves for young players of this age. Luka Marovt and Miha Okorn top scored for Slovenia – who incredibly out-blocked the tall Russian players seven to three in this match.
This success confirms the status of Slovenia as a rising Volleyball powerhouse – and these youngsters will certainly be trying to follow in the footsteps of their compatriots who claimed EuroVolley silver medals in 2015 and 2019 at the 'senior' level.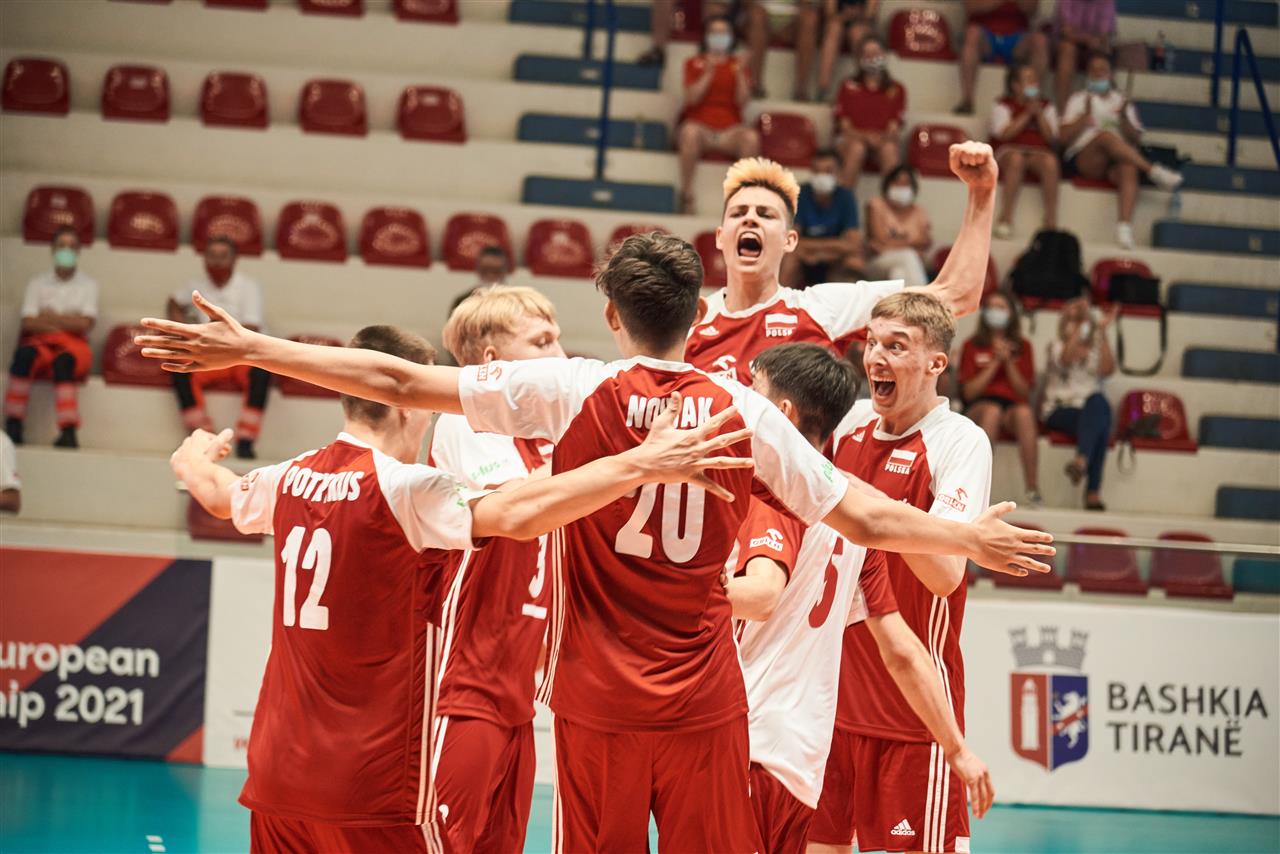 Poland avenged their loss to Italy earlier in the tournament to claim bronze
Sunday's medal matches ended both in a revenge for the teams that had lost to the same opponent earlier in the pool phase of the tournament. Last Saturday Italy had thumped Poland in three sets in the opening match of Pool II – but this time Poland prevailed 3-1 (23-25, 25-19, 29-27, 25-16) to finish the competition in third place. Italy put up a fight but the injury suffered by their opposite in the semi-final and some other problems they have had to deal with throughout the tournament prevented the Azzurrini from repeating the same performance they had showed about a week ago.
In the other classification matches, Bulgaria beat Serbia 3-1 and Belgium edged #EuroVolleyU17M debutants Latvia by the same score to complete places 5-8.
Dream Team
MVP: Miha Okorn (SLO)  
Setter: Denis Bystrov (RUS)  
Middle blockers: Jakub Nowak (POL), Jurij Oman (SLO)
Outside hitters: Luka Marovt (SLO), Ivan Skvortsov (RUS)
Opposite hitter: Tommaso Barotto (ITA)  
Libero: Maksymilian Granieczny (POL)