Volleyball
Slovenia's legend Mitja Gasparini says goodbye to Volleyball
Thursday marked a bittersweet moment for the Slovenian Volleyball family as one of the country's best players in history, Mitja Gasparini, officially said goodbye to the sport at his farewell match in Maribor where Slovenia hosted Egypt as a part of their preparations for EuroVolley 2023. Gasparini's contributions on and off the court have left an indelible mark on the game and won the hearts of volleyball fans not only in Slovenia but further afield as well.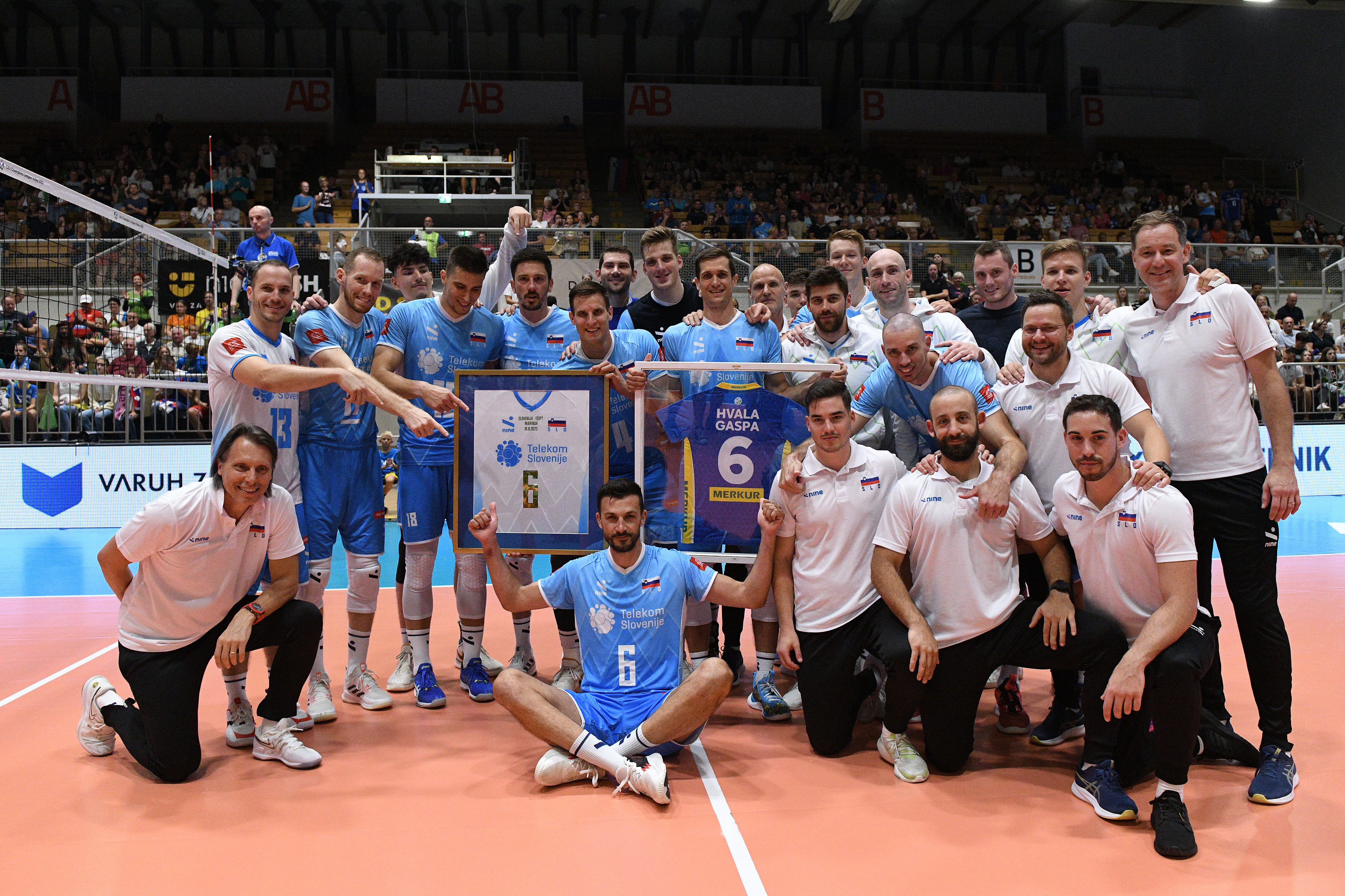 Mitja Gasparini portrayed with the teammates and coaching staff at the end of his farewell match
Gasparini's remarkable volleyball journey started in Izola, where he followed in the footsteps of his older brother Dejan, and took him across the globe, from Greece, Italy, and Poland to South Korea, Japan, and finally to Iran. His volleyball path saw him proudly wear the national team jersey an impressive 221 times during official matches, an achievement that speaks volumes of his 19-year-long commitment and loyalty to his home country.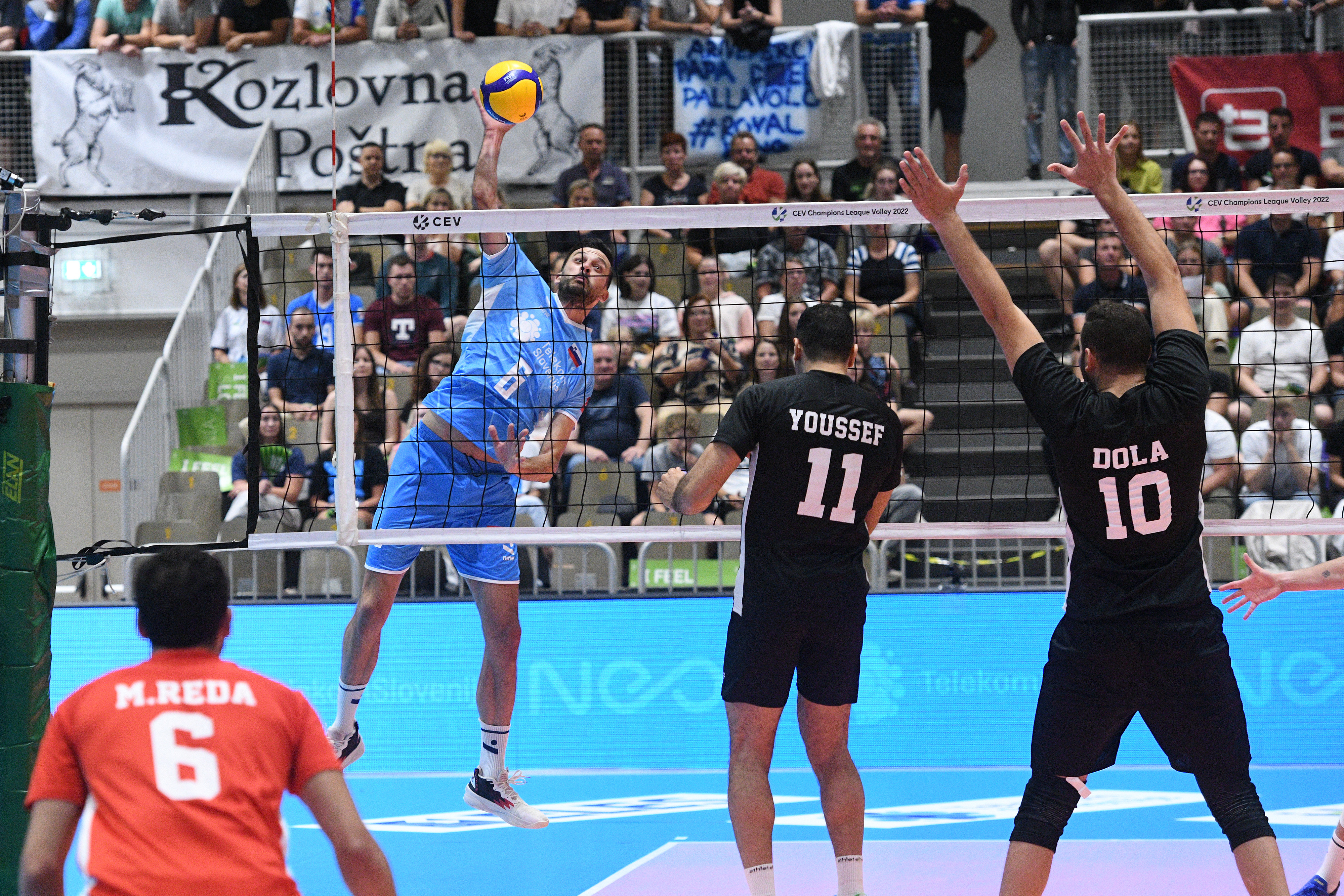 Gasparini in action against Egypt during his last competitive match
Mitja Gasparini stands as a true legend in the world of Volleyball. His most remarkable feats include claiming two silver medals at the CEV EuroVolley in 2015 and 2019, alongside many more medals in the CEV European League and the FIVB World League, thus further cementing his status as a truly exceptional player.
A fitting conclusion to Gasparini's impressive career came in the form of the 2022 FIVB World Championship, jointly hosted by Slovenia and Poland. Although he played his farewell match and has waved goodbye to Volleyball, he is staying loyal to the sport and will continue to pass his knowledge on to children through his own Volleyball Academy named 'Gaspa'.
Volleyball Federation of Slovenia President Metod Ropret awarding Gasparini after a career including 221 caps with the national team