Tokyo 2020
Volleyball Men 360°
#TakingtheStage
By Martyna Szydlowska & Dan Meneley
Day 15 | Let us introduce you the Tokyo 2020 Olympic champions!
The action in the men's tournament at Tokyo 2020 Olympic Games reached its peak on Saturday. Two nail-biting five-setters decided on the medals of the most prestigious tournament in the world. And the final results were historic as 33 years after Olympic debut at Seoul 1988, France became the Olympic champion, defeating ROC, who finished the tournament with silver medals. Earlier that day, Argentina claimed bronze, a first one since (also) Seoul 1988.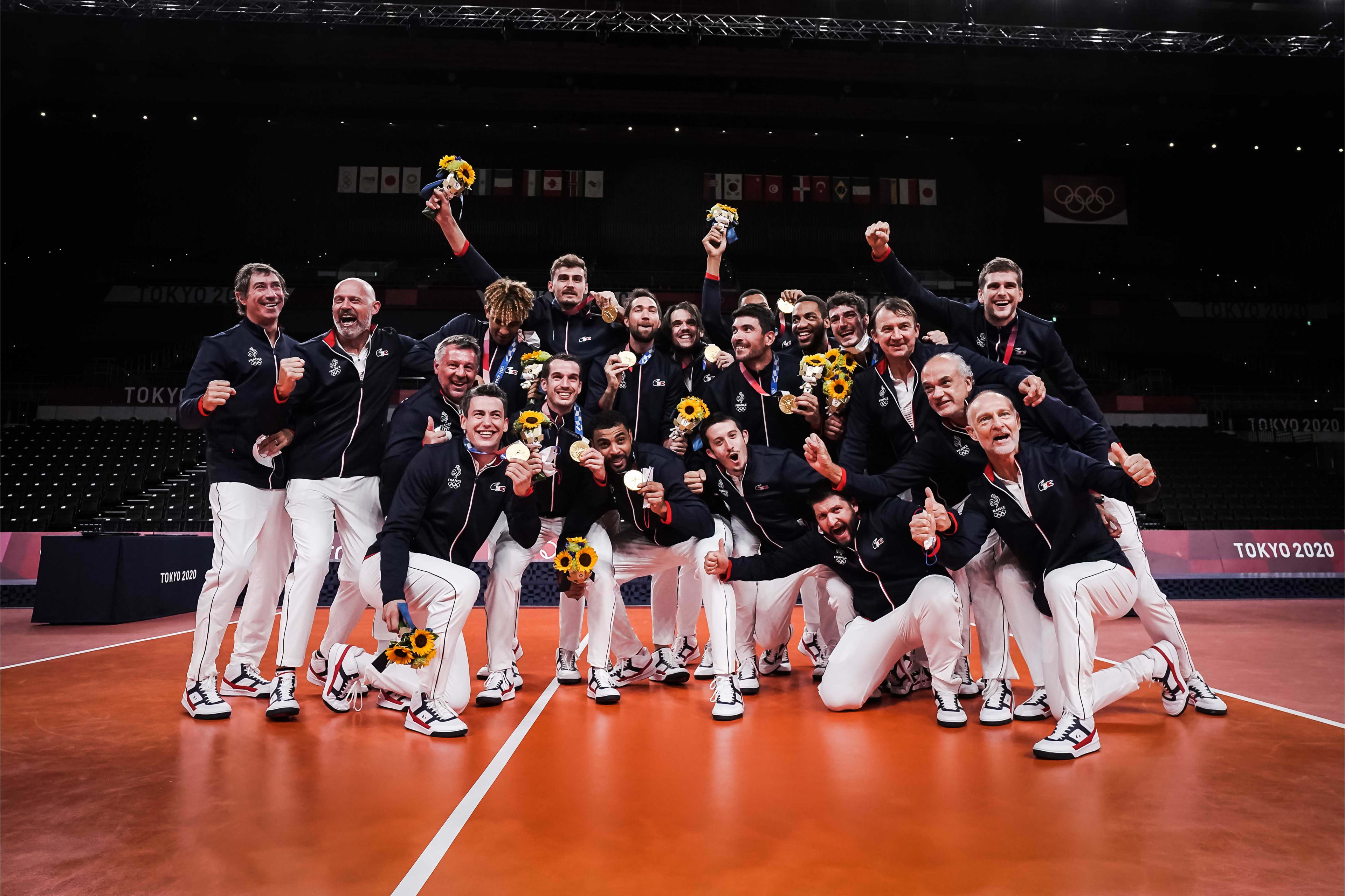 France - newly crowned Olympic champions! (Photo by Volleyball World)
The Tokyo 2020 Olympic Games is a fairytale story for team France who came from hell to heaven during this tournament to reach the biggest success in the history of the French Volleyball. Their gold medal is also the first ever Olympic medal for France in Volleyball, but during the pool phase they were playing to stay alive in the tournament as they were a step from the elimination. But all the great games against ROC, Brazil (lost 3-2), Poland, Argentina and again against ROC showed their character and unbelievable team spirit. MVP and the Best Outside Hitter of the men's tournament Earvin Ngapeth wrote in his post: "A dream and a mission accomplished! More than a team, a family!" Another member of the Dream Team - Best Libero, Jenia Grebennikov captioned his photos: "We are Olympic champions. But what a battle we fought throughout these Games... The dream, that I didn't even dare to dream of when I was a child, came true. Incredible." While, one of France top scorers Jean Patry shared several photos adding: "The images speak for themselves, I don't have the words yet." Team captain, Ben Toniutti commented his photos: "A child's dream.. We are Olympic champions." Third French player selected to the Dream Team is middle blocker Barthelemy Chinenyeze.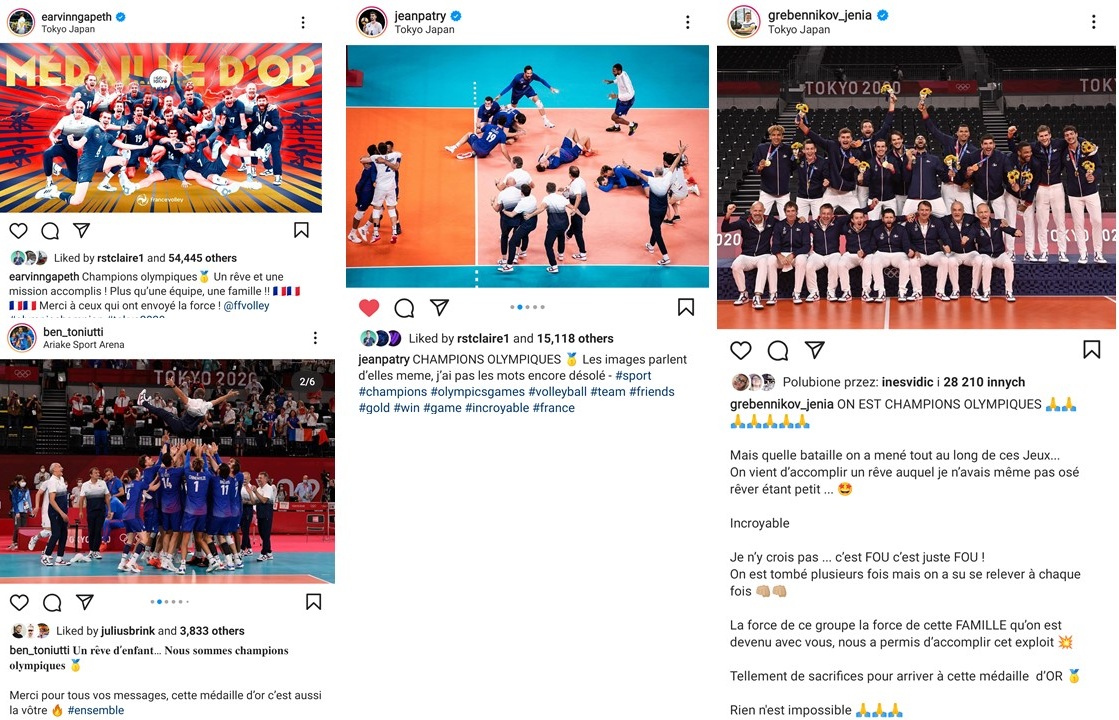 The Tokyo 2020 Olympic Games was the last dance with the France national team for Laurent Tillie, who has been at the helm of head coach since 2012. This long journey was crowned in the best way.
"It's an extraordinary feeling. Every athlete dreams of becoming an Olympic champion. Every coach dreams of becoming an Olympic champion. This is a moment of magic. It's a dream come true, and I think everybody agrees with me that it's a fairy tale. It's been a fairy tale since the beginning. It was important to be together with these players. They have given me so much. I leave with a happy and full heart. They have a long way ahead of them with many more titles to come."
Laurent Tillie
head coach of France
Although the silver medal has always a bitter sweet taste, it's still a great achievement for ROC, as the team also went through many tough moments, to return to the Olympic podium. Three ROC's players were selected to the Dream Team: Egor Kliuka (outside hitter), Maxim Mikhaylov (opposite) and Ivan Iakovlev (middle blocker). After the match Dmitry Volkov wrote in his post: "Yes, today we lost, it happens in sports! But we have come a long way for this medal, we gave all our strength and emotions. I am proud of our team! We will not stop there, that's for sure!" Denis Bogdan shared their photo from the podium: "Today we became silver medalists of the Olympic Games! Real men fought to the end!!! But it was close, but not enough .. I am proud to be part of the team!" Once, setter Pavel Pankov in the description of his post wrote: "Men! Tigers! The best! Everything is ahead of us!" Yaroslav Podlesnykh, who played a great game shared his photo with the medal and Miraitowa: "We are proud of this medal, we did our best on the court !! Thanks team!"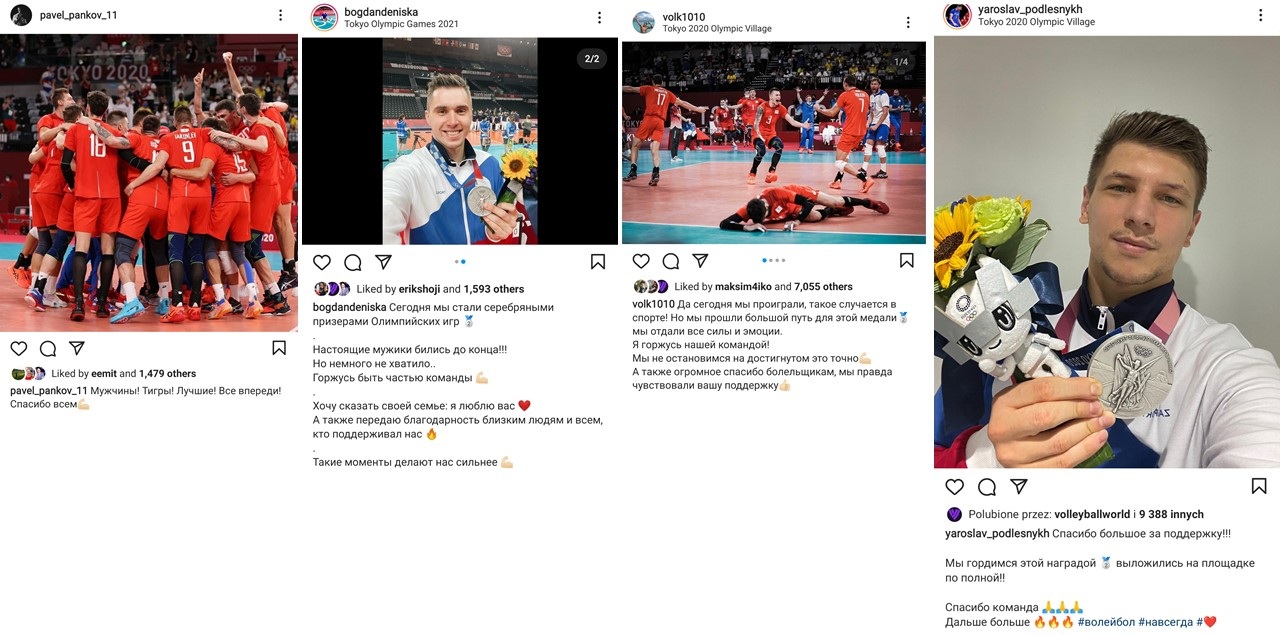 Btw, did you notice that on the podium of the men's tournament at Tokyo 2020, there is no team which was among medallists at Rio 2016? 
It's been a long Olympic journey! All the answers in the men's tournament are already known, we met all the medallists of the Tokyo 2020 Olympic Games! We hope that you enjoyed this ride! Thank you for being with us! 
Day 14 | Waiting for the new Olympic champion at Tokyo 2020!
Anticipation is rising as only one day left until the grand final of the men's tournament at the Tokyo 2020 Olympic Games! Thursday was extremely successful for European teams, as both ROC and France won their semifinal battle and will lock horns in the gold medal match! Let's take a look at what players of both teams posted after progressing to the gold medal match!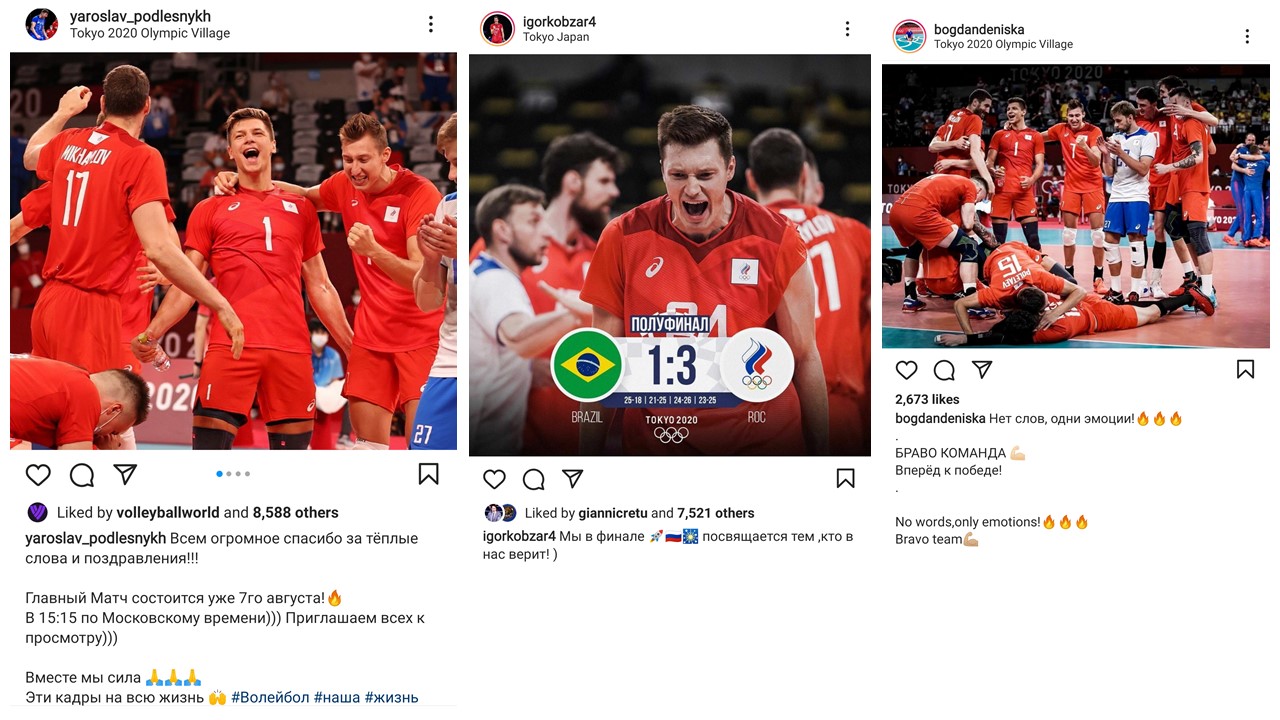 The ROC's players shared some of their photos from their celebration after a semifinal victory! Team captain, Igor Kobzar dedicated this win to all the fans: "We are in the finals - it's dedicated to all those who believe in us!". His teammate Denis Bogdan captioned his snap: "No words, only emotions! Bravo team", once Yaroslav Podlesnykh added a carousel of photos on his Instagram, asking fans to watch the gold medal match: "Thank you for your kind words and congratulations! The main match will take place on August 7 at 15:15 Moscow time [14:15 CEST], we invite everyone to watch! Together we are strong! These shots are for a lifetime."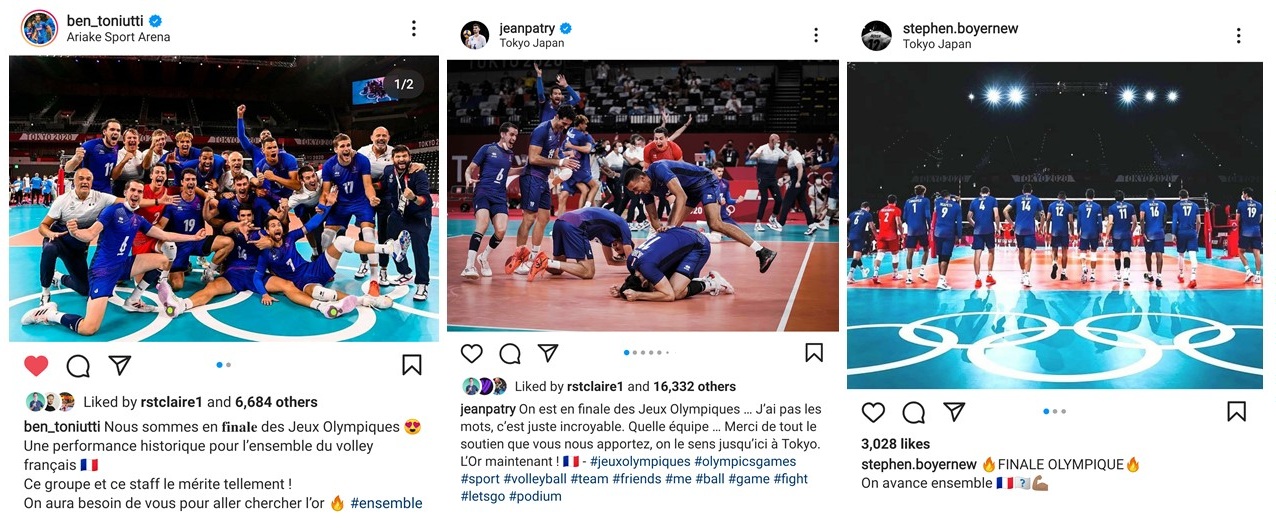 France advanced to the gold medal match for the first time in their history - more precisely they already went down to history progressing to the semifinal - but now they will definitely take an Olympic medal to home! Captain of France - Benjamin Toniutti wrote: "We are in the final at the Olympic Games! A historic performance for all of French volleyball! This group and this staff deserve it so much! We will need you to get the gold #together". Stephane Boyer shared a photo of his team stepping on the court: "OLYMPIC FINAL! We move forward together". Once the best scorer of France, their opposite Jean Patry added photos from their wild celebration with captions: "We're in the final of the Olympic Games… I don't have the words, it's just unbelievable. What a team ... Thank you for all the support you give us, we can feel it in Tokyo. Gold now!"
Day 13 | European teams triumph in the semifinals!
It happened only four times before that two European teams grabbed both gold and silver at the Olympic Games and after the semifinal we know that it will be a case again at Tokyo 2020, as ROC and France won their games and will lock horns in the gold medal match. The last time when we had an all-European final at the Olympics happened at Syndey 2000.
On Thursday, ROC defeated the Rio 2016 champions - Brazil on Thursday, both teams had their ups and downs, but ROC proved their pool phase victory was not a coincidence. Five years ago they also played having a spot in the gold medal match at stake, but this time it was ROC to uncrown the defending champions. On Saturday, ROC will play in their sixth Olympic gold medal match (first two Olympic tournaments when they earned gold were played only on a round-robin basis) having a chance to win their fifth title. It's interesting that 2 of 3 defeats in the gold medal matches happened in the games against European opponents: at Montreal 1976 to Poland and at Syndey 2000 to Yugoslavia, but we are sure that the London 2012 champions will be extremely motivated to regain their crown, especially that they lost 3-1 to France in pool phase in Tokyo, suffering their only defeat!
France keep on improving their game, the team who rose from the ashes during the pool stage have shone bright, writing a new chapter in history of Volleyball, as they will definitely win their first Olympic medal - the last remaining question in their 5th Olympic appearence is if they will come back home with gold or silver. They reborn in Tokyo, and a turning point was, already mentioned, game against ROC, when they ended the ROC's winning streak, in the semifinals they sent Argentina away - or more precisely to the bronze medal match - earning a straight-set victory. It was a day of France at Tokyo 2020, as earlier that day handball and basketball players also won their semifinals, it looks that Volleyball players had additional boost of motivation to keep the level high! If they win a gold they will become the 7th nation to achieve this feat in the men's tournament and 10th in total!
And two photos that say more than a thousand words... and showing the true values of the Olympic Games.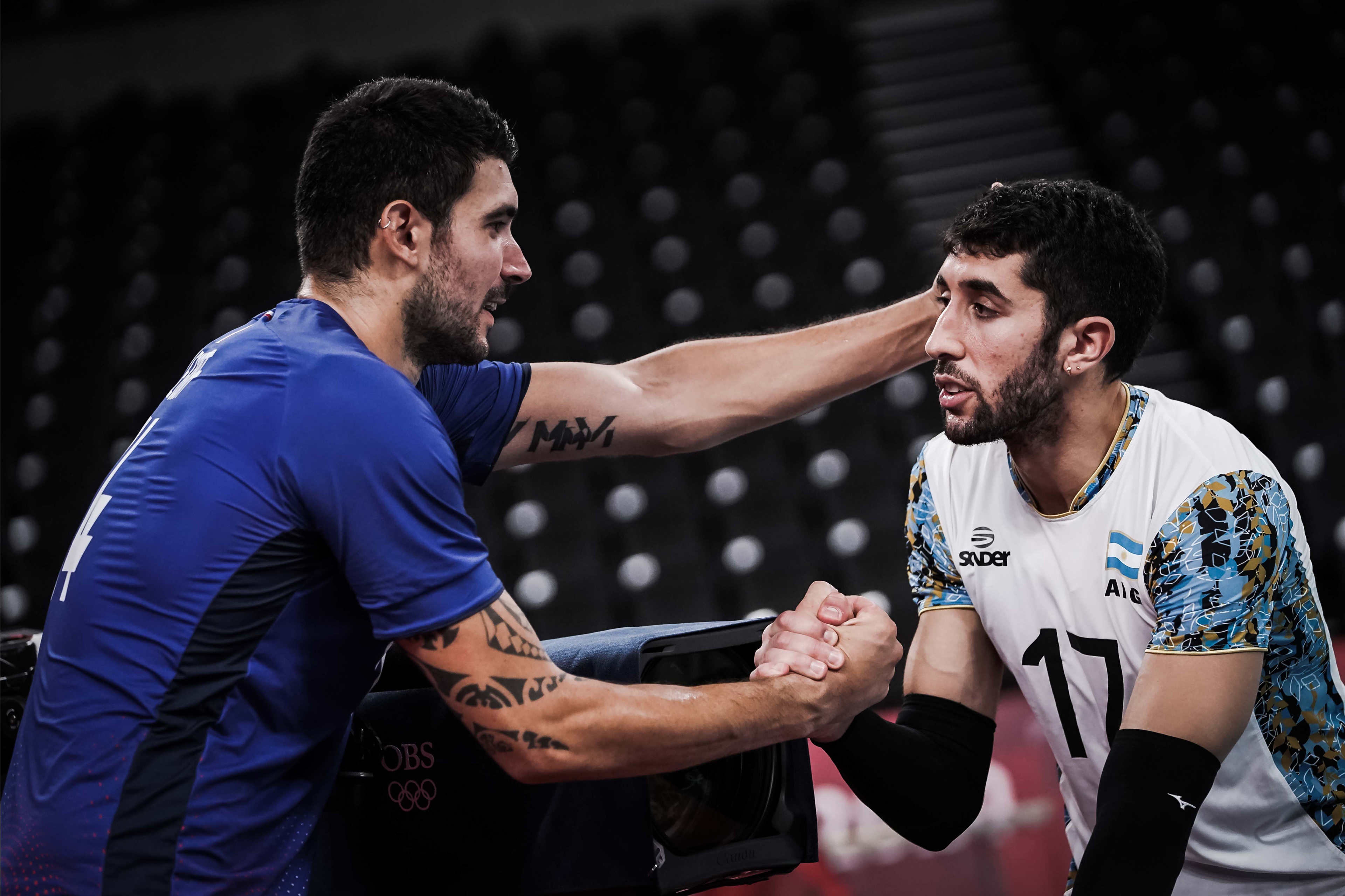 Nicolas Le Goff (FRA) trying to upraise Nicolas Mendez (ARG) after the semifinal match (Photo by Volleyball World)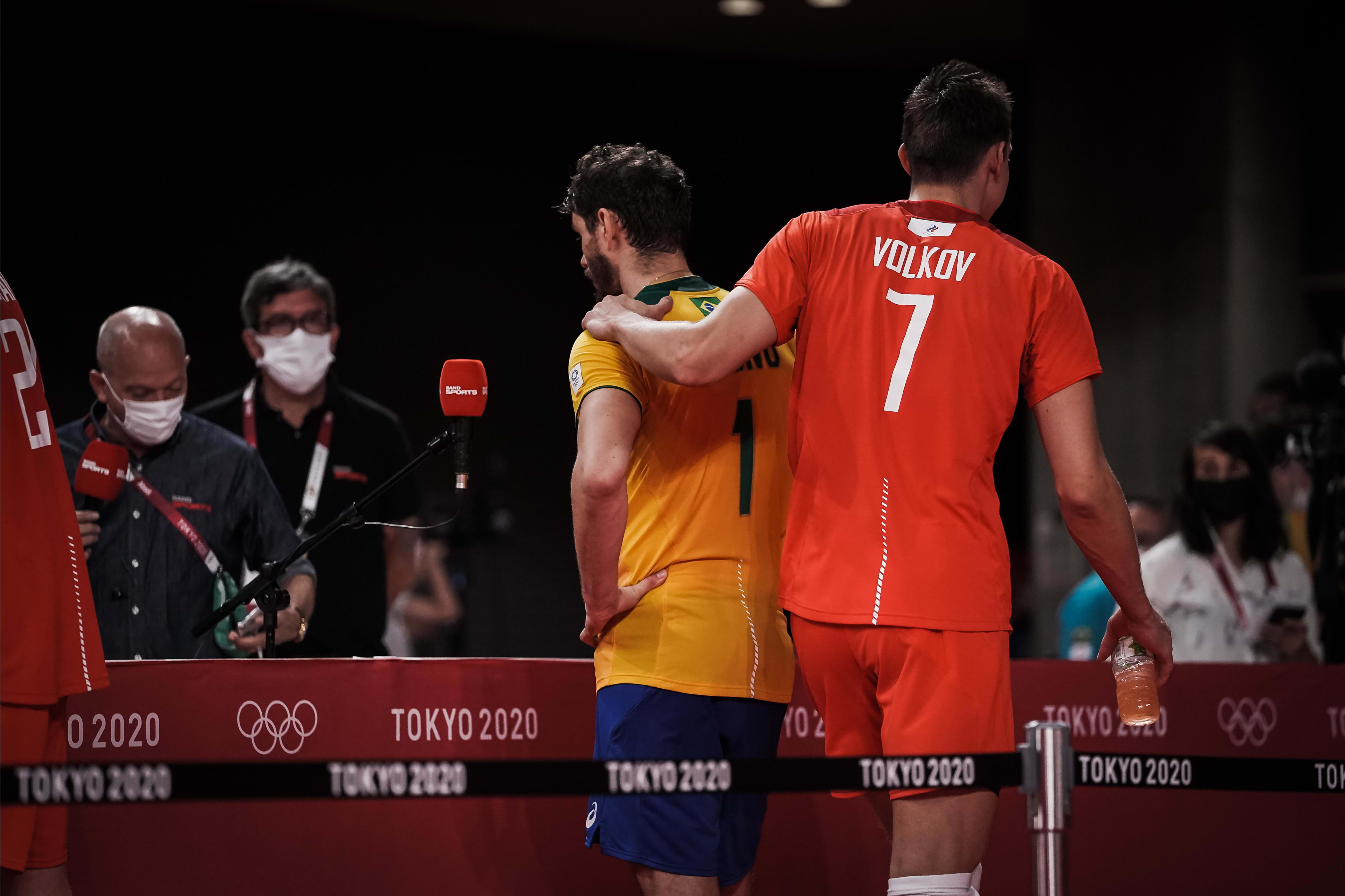 Dmitry Volkov (ROC) patting Bruno Rezende 's (BRA) back once he answered the journalist's questions after a lost semifinal (Photo by Volleyball World)
Day 12 | Mixed feelings at Tokyo 2020
Tuesday - a day of the men's quarterfinals - at Ariake Arena in Tokyo was an extremely emotional day for all involved teams, and although today it's already a new day we decided to collect reactions just today. The knockout phase is always a merciless phase with do-or-die games, therefore it's not a surprise that we witnessed tears of great joy and deep sadness... It turned out that for some of the Volleyball stars it was the last match...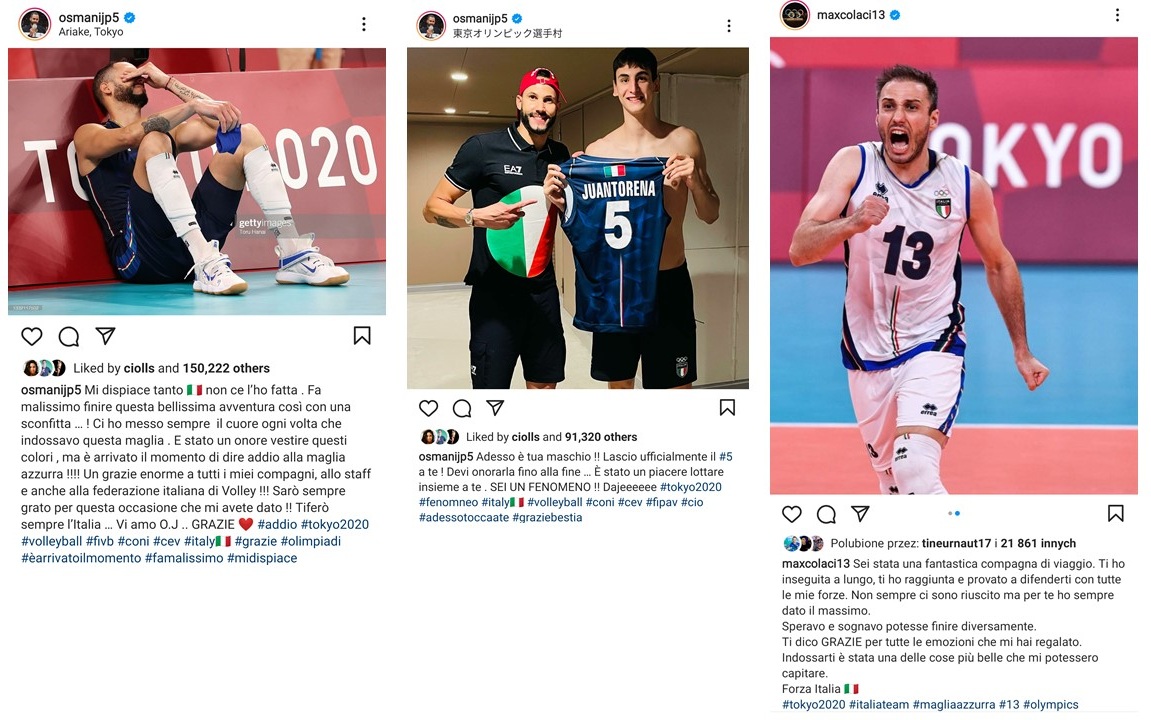 Two Italian players - legendary outside hitter Osmany Juantorena and libero Massimo Colaci announced that the lost quarterfinal battle against Argentina was their last game in the national team jersey. Juantorena wrote in his emotional post: "I'm so sorry, I didn't make it. It hurts to end this wonderful adventure like this with a defeat…! I always put my heart into it every time I wore this shirt. It was an honor to wear these colors, but the time has come to say goodbye to the blue jersey! A huge thank you to all my teammates, the staff and also to the Italian Volleyball Federation! I will always be grateful for the opportunity you gave me! I will always support Italy… I love you OJ. THANK YOU". After the match there was a symbolic change of guards as Osmany Juantorena decided to give his #5 to a 19-year-old sensational rookie Alessandro Michieletto, who hand in hand with Juantorena headed Italy during the Olympic campaign. "Now, it's yours. I officially leave the #5 to you! You have to honor this jersey to the end ... It was a pleasure to play with you. You are a phenomenon!"
Massimo Colaci posted a photo of his national team jersey captioning it in a very touching way: "You have been a fantastic travel companion. I chased you for a long time, I reached you and tried to defend you with all my strength. I have not always succeeded but for you I have always given my best. I was hoping and dreaming it could end differently. I say thank you for all the emotions you gave me. Wearing you was one of the best things that could have happened to me."
Poland were totally devastated when their Olympic dream once again ended in quarterfinals. All the players were weeping and couldn't hide their emotions. Only head coach Vital Heynen decided to share his thoughts with fans on Instagram. "We achieved great things together in the last 3 years. This time, our story ended against a France who was better at the end. Still, thank you to my amazing players , great staff and all of you for being a part of our journey. It still feels like the best job in the world to be the coach of the polish national team."
At the opposite pole, France showed some tears of joy, reaching their first Olympic semifinal in history. Many thought that they would not make quarters, but they survived ato break new ground. One of French heroes Jean Patry shared their team photo captioned "Just unbelievable… Another insane match and victory, against Poland 3-2, which takes us to the semifinals of the Olympic Games. Thank you for all your messages and your support, we will go to get this medal!" On their way to the medal, they have to face Argentina on Thursday at 14:00 (CEST).
ROC players keep cool heads, not showing a big enthusiasm as their goal is much higher! London 2012 champions, after finishing 4th in Rio 2016 will do their best to come back home with a medal this time. Their captain Igor Kobzar wrote shortly: "We won with Canada 3: 0 and advanced to the semifinals!" Their semifinal encounter against Brazil will be held on Thursday at 6:00 (CEST).
Day 11 | History in the making
Did you know that in this century, the men's Olympic semifinals have almost always had four teams - Brazil, USA, Russia and Italy and there was only one exception once in London 2012, Bulgaria joined this elite group, once USA and Italy locked horns in quarterfinals (won by Italy). Even before the quarterfinals it was already known that new history will be written, but knowing all the results - and semifinalists - we know that history is in the making!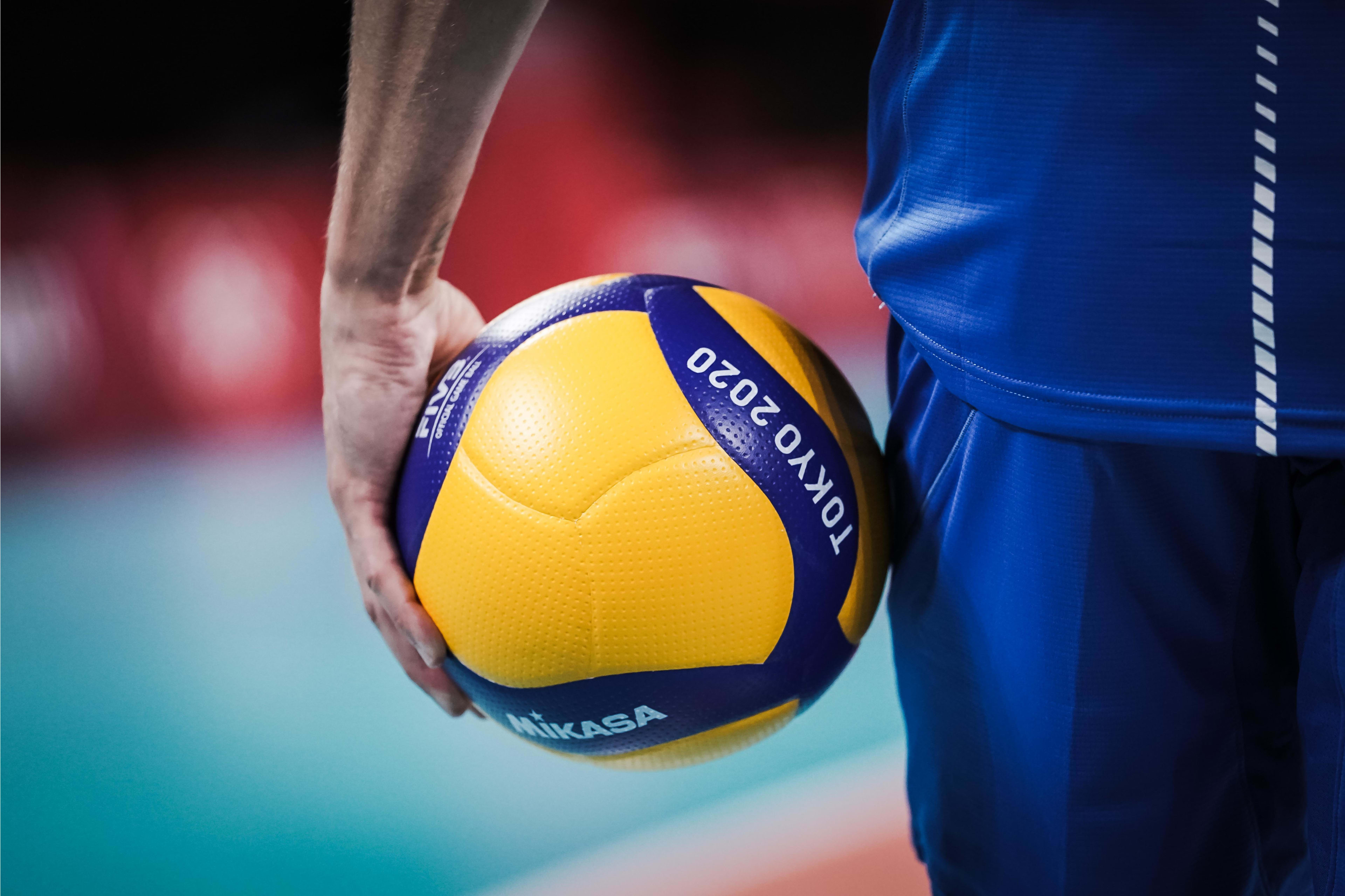 Once ROC progressed to their seventh consecutive Olympic semifinal and only have a chance to improve their own records - as in their thirteen Olympic appearances only three times they went home without medal and their next opponent Brazil are among best four for fifth time in a row (playing in gold medal match in all four previous editions!) the other teams surprise more with their feats. 
Italy have been knocked out from the Olympic tournament in quarterfinals for the first time since Barcelona 1992! Once, their opponent Argentina reached the semifinals for the first time since Sydney 2000, when they finished 4th - actually they were in the final four, only one more time in Seoul 1988, when they claimed bronze. Unfortunately after the quarterfinal clash between Italy and Argentina, Italian superstar Osmany Juantorena announced his retirement from the national team...
Poland lost their fifth Olympic quarterfinal in a row - is it really an Olympic curse or syndrome? No matter what it is, they have to wait until Paris 2024 to fight to repeat the success from Montreal 1976, when Poland earned their only Olympic medal - gold.
On the other hand - or rather side of the net on Tuesday - the hosts of the next Olympics are the team who broke ground! France guided by Laurent Tillie, who already a long time ago announced that this is his farewell with the national team, qualified to the Olympic semifinal for the first time ever. Their best result until now was 8th place which came in their Olympic debut in Seoul 1988. In addition it's their only fifth Olympic appearance and they have a chance to write one of the greatest chapters in the history of French volleyball. The team who were on the edge of elimination during the preliminary round are only a step from their first Olympic medal. 
To sum up, France and Argentina have a chance to become brand new and historic Olympic champions and any medal of France will be a totally maiden feat as well and as they face each other we can be already sure that one of them will become the Olympic finalists for the first time in history.
PS, it is worth noting that all the teams in the semifinals came from one pool - it looks that Pool B was a group of death!
Day 10 | Let's get ready to rumble!
It's the beginning of the last week of the Olympic Games Tokyo 2020 and it's expected to be an extremely thrilling week in the Volleyball tournament. Once we found out the last eight on Sunday, already on Tuesday we will have to say goodbye to half of them! The quarterfinals' day is do-or-die for all the teams fighting to keep their dream about an Olympic medal at Tokyo 2020 alive, so make sure that you will watch all the fixtures!
The clash between ROC and Canada will open the quarterfinals day at Ariake Arena! The game starts at 2AM (CEST)! Once the ROC athletes had been preparing for the next match, Egor Kliuka decided to share a great photo on his Instagram! Players and coaching staff captured in hugs after the last victory in the preliminary phase - "Better together!" Btw, did you know that in their 13 Olympic appearances it happened only three times that they went home without a medal and only once (1992) they were not in the last four?
The second European team to enter the court will be Italy which will face Argentina (in the last game they eliminated bronze medallists from Rio - USA)! The game is scheduled at 10AM (CEST)! Rio 2016 silver medallists, in freetime were cheering for their compatriots watching their events at the Olympic Village! Matteo Piano shared his selfie with Luca Vattori, Paola Egonu and Monica de Gennaro once they were supporting Gianmarco Tamberi in the high jump! As you probably know this Italian track and field athlete and his rival Qatari Mutaz Essa Barshim both became gold medallists as they decided to share it! Well in Volleyball there is no such exclusion in a rulebook, so they have to battle to stay in quest for a medal. Italy have never won a gold medal in Volleyball, having three bronze and three silver medals in their collection - five of them were won at the last six editions of the Olympic Games!
In the last match of the day, two European teams Poland and France will lock horns! At 14:30 (CEST) the clash of long-rivals - and re-match of the EuroVolley 2019 bronze medal match - will start! France reached this stage of competition for the first time since their debut in 1988! Earvin Ngapeth wrote in his post "Give EVERYTHING to continue dreaming with this team"!
Poland also aim to keep their dream alive - they reached quarterfinals also in the previous four Olympic Games, but didn't manage to progress further. Their only Olympic medal is gold from Montreal 1976! Now they hope for more and ahead of the quarterfinals people around the world could read his inspiring story in some of the world's biggest newspapers.
Day 9 | Super Sunday at Tokyo completed with full (European) success!
After five match days we found out all the answers regarding the first stage of the Olympic rivalry in the men's event. From European point of view, we can proudly say that all four teams representing our continent Poland, ROC, Italy and France progressed to quarterfinals! We can say even more... as we are already sure that one European team will be in the best four and it will be a winner of the clash between long-time rivals Poland and France. But first let's focus on what happened on Sunday! And it's a day to remember!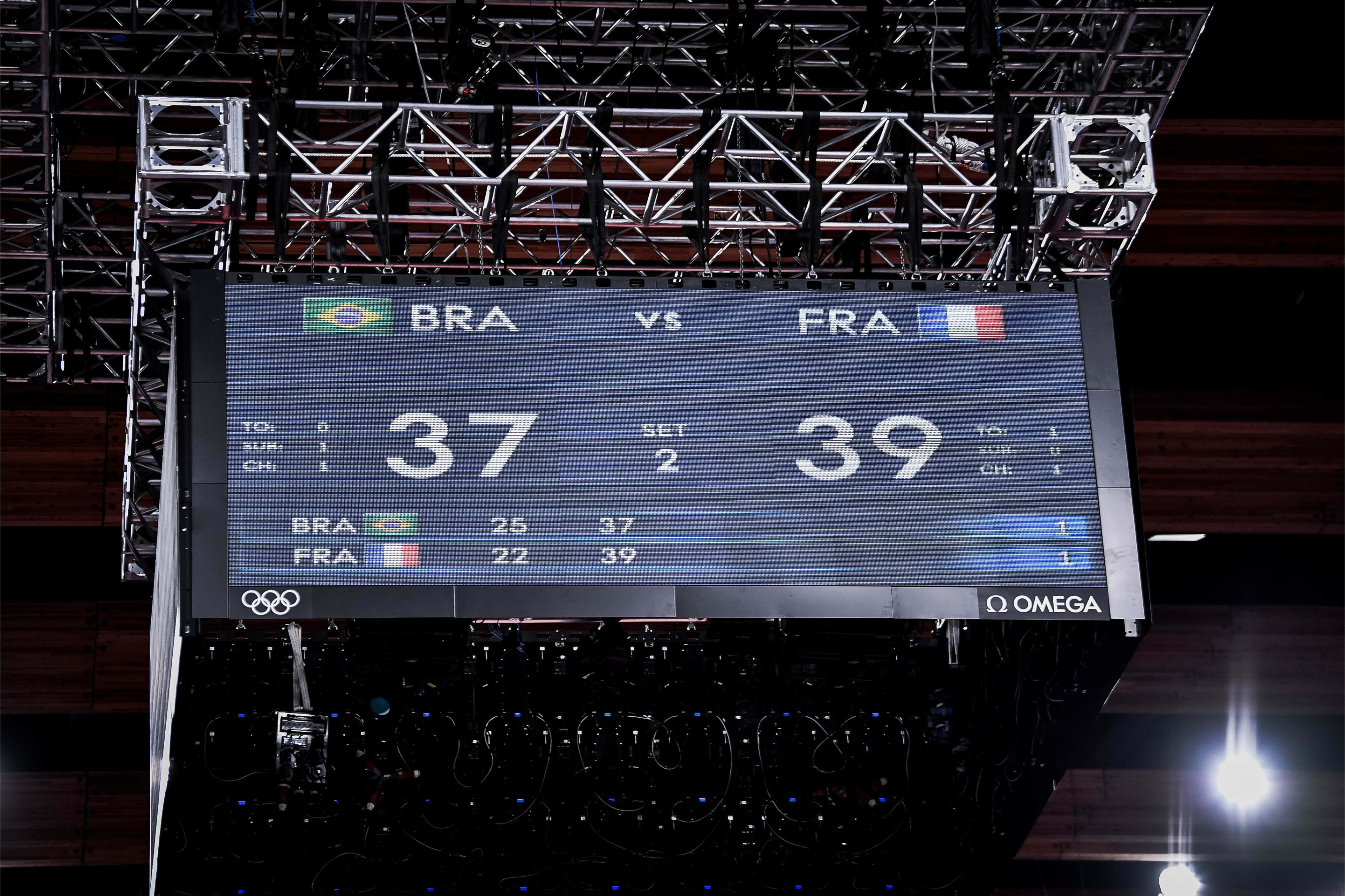 Not often you can see such a score in Volleyball! (Photo by Volleyball World)
Let's start with the game that is a highlight of the day and can definitely go to the books! The longest match at the Olympics - well this record was set on the opening day by Poland and Iran, but France and Brazil playing an insane 158-min-long game improved the record by 4 minutes! The second set which ended 39-37 is the second highest set score in Olympic history - only Italy and Argentina played more points (40-38) at Sydney 2000! And the fifth set, well maybe the score is not that impressive 'only' 20-18, but 27 minutes makes it longer than many regular sets!
But coming back to the point, France were playing for the ticket to quarterfinal to stay in the quest for Olympic glory and this one point earned in this match was extremely important, thus they made it! In their 5th Olympic appearance they reached the last eight for the first time since their debut in 1988! After the match Earvin Ngapeth wrote on his Instagram: "A HISTORIC Olympic Games - quarterfinal for French Volleyball. What pride to be part of this team! We will continue to fight, we will continue to dream"
The two-time reigning world champions Poland, with the quarterfinal ticket in their pocket, earned an emphatic straight-set win over Canada to grab first place in the pool. Business like usual! But the biggest challenge ahead of them! Jakub Kochanowski, after the games between France and Brazil, posted his photo with caption "Ben Toniutti, I'm looking at you! Quarterfinal from the first place". More spice to this all-European clash, that is re-match of bronze medal match from the EuroVolley 2019 (won by Poland), adds the fact that in May, Benjamin Toniutti, Jakub Kochanowski, Aleksander Śliwka, Paweł Zatorski, Kamil Semeniuk and Łukasz Kaczmarek playing on the same side of the net triumphed at the Champions League!
Rio 2016 silver medallists Italy hope to again reach a medal. Being ranked 2nd in the pool, after winning in straight-set their last preliminary game with Venezuela, they have to wait for an outcome of the draw to meet their quarterfinal opponent. The leader of the team, Osmany Juantorena posted: "Well done guys... Now focus on the quarterfinals... Very difficult game ahead of us, but we will give our best to get through the next round!! Come on, beasts!"
London 2012 champions and one of the most decorated teams at the Olympic Games, ROC aim high hoping to come back home with a medal. On Sunday they had an easy job to do as they beat Tunisia quickly, winning their pool. On Tuesday they will face Canada. Team captain Igor Kobzar sent a quick message to the fans and next rivals: "See you in the playoffs!"
Day 8 | Feel the passion!
We are getting closer and closer to the knockout stage, but before the last day of the preliminary round, the teams had, like every other day in Tokyo, a well-deserved day-off. Let's see what they posted throughout the day on Saturday, keeping focus and motivation high ahead of super important Sunday!
Polish superstar Wilfredo Leon celebrated his 28th birthday on Saturday! We wish him to make his (Olympic) dreams come true, especially that Tokyo 2020 is his Olympic debut! One day before his day, Poland have already secured their ticket to the quarterfinals, now they aim to keep their first place in the Pool after the game against Canada. "Today our game looks better, but there is still room for improvement. We have to think what's next, and in my opinion it will all be even better. I feel that our disposition is growing. Looking at our statistics we have improved in every element. And that's the point" - said Leon after the match in the mixed zone, and on his Instagram he wrote "Feel the passion!".
Sunday will be a decisive day for team France! On Friday they showed not only their fighting spirit, but also a great team spirit defeating ROC, but the battle is not over yet, as they are the only European team without a ticket to quarterfinals yet! One of their greatest leaders, Earvin Ngapeth wrote after victory over ROC: "A magnificent team victory, 3 ultra important points! Count on us to give our everything... Thank you 1000 times for ALL your support in every game!" Everything is in their hands and with a solid boost of confidence and motivation from victory over ROC, we can expect a great battle against Brazil.
Italy once again shared their victory photo from the changing room! Again posted by Matteo Piano - who captioned it with Japanese (actually - used in many Asian languages) expression of enthusiasm and feeling of triumph - "Banzai" adding to this "Step by step" - as they also made the first important step grabbing a spot in the quarterfinals! Ahead of them are a few more steps on a way to the Olympic medal!
Friday was a difficult day for ROC as they suffered their first defeat at Tokyo 2020 from France. However, despite their loss, they are among already qualified teams. Therefore, it was definitely important for the team to reset their heads on Saturday. Ahead of their last pool game, Egor Kliuka added on his Instagram a positive message to all his teammates "Stay strong"!  
Although the fans are not allowed to cheer for the athletes from all around the world in the stands. The Japanese fans know how to show their support! Paweł Zatorski shared a photo with the most heart-warming message from them! A charming Japanese couple waved to athletes next to the road with a special poster on which you can read "Good Morning Athletes! Even if you don't get a medal, you're still the BEST!! So believe in yourself!"
Day 7 | Poland, Italy, ROC - welcome in quarterfinals!
We are getting closer to the quarterfinals and emotions have already run extremely high. The Day 4 of the men's competition at Tokyo 2020 makes rivalry even more tense, despite the fact that some of the spots in the quarterfinals have been already booked. Among the owners of the tickets for the next round are three European teams (pretty good result at this stage!) - Poland, Italy and ROC. But it's France to be considered as the team of the day! So let's take a look at what happened at the majestic Ariake Arena on Friday!
Poland was the first team to seal the ticket to quarterfinals! It was business as usual for the two-time world champions who defeated Japan - after a good fight - in straight sets on Friday. But realising that they completed their first goal you could see some emotional reactions in the team! A left-handed outside hitter Aleksander Śliwka was the second best scorer of Poland, following Wilfredo Leon - for both it's an Olympic debut and like the entire team they dream big and reaching the quarterfinals will not be enough! On Sunday they are going to fight to keep the first place in their pool.
Italy, Rio 2016 silver medallists, are also among the teams which can breathe a sigh of relief reporting the first task accomplished. By defeating Iran 3-1 in their fourth game, they also grabbed a spot with a 3W-1L record. Osmany Juantorena and Ivan Zaytsev were again the Italian power guns and now they will fight with Poland in a virtual race for first place in the pool. 
All-European battle between France and ROC was like a cherry on top. The French team knows well how to add some spice to any rivalry. Before this game many thought that they would be out of the competition, but they are back on the (Olympic) track! ROC seemed to be unstoppable in Pool B, but France, perhaps, likes challenges and they found a way to stop the ROC's giants earning a super important 3-1 victory! Trio Patry, Ngapeth and Clevenot  conducted by Benjamin Toniutti & co. played in a class of their own. Will they claim another victory on Sunday against Brazil? We will see, but both sides have some reasons to celebrate, as ROC are among the lucky teams which have already qualified for the next phase.  
Day 6 | Things get serious!
With the Tokyo 2020 knockout phase approaching fast, as we enter the decisive phase of the preliminary round, all the teams have to keep their fighting spirit high, because with two more games in this round left there is no room for mistakes. All four European teams are absolutely determined to show a full range of their skills and play their best Volleyball, even if their situation in the pool standings substantially differs. Let's see what they posted ahead of Friday's games!
As you already know, there is no other team like ROC in the men's event in Tokyo. They are the only undefeated team, in addition with a perfect record of nine points! After a sensational straight-set triumph, Denis Bogdan posted this photo with short - but right to the point - caption "Big win #OneTeam"! Hero of the last match - Dmitry Volkov precisely explained how important this 'big win' is to Volleyball World: "We are satisfied with this win over the top men's volleyball team because this will give us confidence in the next matches. The last time we defeated them in the Olympic Games was at London 2012, so this is a very important win for us." What will happen next? On Friday in all-European clash they take on....
... France! Les Bleus are in the most difficult situation among all European teams, having only one win to their name and two strong rivals in the last two fixtures - ROC and Brazil. Captain of France - Benjamin Toniutti wrote in his post: "It's not the start to the competition we were hoping for, but we cannot turn back time. We remain united, these 2 matches are 2 'finals' to get to the quarterfinals #together"
Poland grabbed the top seed in the Pool A after their win over Venezuela on Wednesday, but to keep the leader position they need to stay on the winning track. Although it was not the most demanding game for the two-time reigning world champions, it was an important win and important comeback of captain Michał Kubiak to the starting six after his back problems. Therefore, there is no surprise that he added "Good to be back" as a caption to his photo! Good to have you on board, captain! Especially that on Friday, Poland will play with Japan and Kubiak knows the next opponent very well after spending five seasons in the Japanese league.
And it's time for Italy and the first selfie from a changing room at Tokyo 2020 (thanks - Matteo Piano)! Azzurri ended the winning streak of Japan on Wednesday, earning their second win and progressing to 2nd place in Pool A, so they definitely had reasons to celebrate! Matteo captioned his post "Together on our way" and they obviously hope to continue their Olympic journey aiming high! On Friday, they will face Iran.
Day 5 | ROC steal the show in the midpoint of the preliminary round
The days at Tokyo 2020 pass very quickly. On Wednesday we reached the halfway point of the preliminary round in the men's tournament. And as we are reaching the decisive phase of battle for spots in the quarterfinal, emotions ran very high at Ariake Arena. The European teams were in the spotlight again with ROC and Poland being leaders of their pools. And furthermore, ROC made a sensation by beating the Rio 2016 champions in straight sets!
Let's start with the highlight of the day! We can say: El Clásico! Two undefeated teams of Pool B and longtime rivals - ROC and Brazil locked their horns again. ROC amazed once again as they romped to straight-set victory over Canarinhos taking a revenge for the Rio 2016 semifinal. The team under guidance of Tuomas Sammelvuo showed that they are ready to fight for Olympic glory again. This match was Dmitry Volkov's show. A indefatigable 26-year-old outside hitter scored 18 points, becoming the hero of the match.
France definitely expected a better start of the Olympics. After three matches of the preliminary round they have only one win and four points, as on Wednesday they lost a passionate five-set battle with Argentina. France showed some great volleyball again, but with many ups and downs a lack of consistency was crucial. Les Bleus are in trouble, as they desperately need a win to keep their chances to make the quarterfinals - their next opponents are ROC and Brazil, so it won't be easy, but they proved many times that nothing is impossible for them!
Vital Heynen decided to refresh his starting six in the game against Venezuela. For the first time in this tournament Kamil Semeniuk, a revelation of this Champions League season, who made his debut in the national team in May, finally got a chance to play the entire match, showing his potential again - 24 points and 6 aces! In the first six we could also see Michał Kubiak along with Łukasz Kaczmarek - and despite the third set which was a small bloomer - Poland were the dominant side earning their third win and taking the lead in Pool A.
Teamwork makes the dream work - could say the Azzurri after their win over Japan. However, Osmany Juantorena was a visible leader of the team, they all spared no effort to end the winning streak of the hosts. An important victory and three points get Italy closer to a spot in the quarterfinal. Another good news for the team and their fans is that Simone Giannelli was back on the court and he was on playmaking duty during the entire match. So the Italians should be able to count on him also in their next matchup against Iran, hoping to already secure a spot among the best eight.
Day 4 | No boredom on day off at the Olympic Village
After an intensive and successful - for most of the European teams - Monday, all the players could enjoy some rest on Tuesday, especially that ahead of them a halfway point of the preliminary round at Tokyo 2020! How did they spend their time off? Let's check it out!
Tuesday was a very special day for Viktor Poletaev who celebrated at the Olympic Village his 26th birthday. On this occasion, he posted a photo with the Olympic rings and stunning sunset thanking his friends and fans for birthday wishes. Tokyo 2020 is his Olympic debut, so one of his dreams has already come true, but we are sure that he dreams even bigger! Probably, the Olympic gold is on his list ;) First, he and his teammates have a chance to take revenge on Brazil in the re-match of the Rio 2016 semifinal that is scheduled on Wednesday at 14:45! Both teams are still undefeated. The team under guidance of Tuomas Sammelvuo beat Brazil already this season at the VNL. Will they manage to repeat this feat to have another reason to celebrate after victory over USA on Monday and Poletaev's birthday? 
Talking about sunsets, we have to admit that the Italians know how to appreciate and capture it! Matteo Piano, Daniele Lavia and Jiri Kovar are only a few players from Italy who shared with fans pictures of the breathtaking sky on fire above Tokyo! Italy hope to be on fire, too - on their Wednesday's encounter they will face unbeaten Japan, aiming to stop the hosts' winning streak and claim their second win.
Team Poland who upset Italy on Monday earning their first win get ready for a new battle, their next rival is Venezuela who compete at the Olympic Games for the first time since Beijing 2008. Piotr Nowakowski wasn't idle and went to the power gym to take care of his muscles. He will be ready to add a few more blocks to his name in the next games!
New week started very well for France, too! A quick straight-set victory over Tunisia let them keep more energy ahead of the clash with Argentina which was only a few steps from defeating Brazil. Therefore, ahead of such a challenging game, the French team had very balanced activities and you can find a lot about it, thanks to Jean Patry! Obvious thing on checklist - training, then they vividly supported their compatriots - in front of TV - and they were extremely successful, as French judoka Clarisse Agbegnenou claimed her first Olympic gold! And last, but not least, a bit of in-team competition, playing video games!
Day 3 | First all-European derby in men's event at Tokyo 2020!
On Monday, the men's teams were again in the spotlight at Ariake Arena, among them four European squads - ROC, Poland, Italy and France! They all make sure to provide the action-packed Day 2 to the Volleyball fans following the Olympic Games all around the world with bated breath! The beginning of the new week brought us the first all-European clash in the men's tournament at Tokyo 2020, but after two days of competition only one European team kept a clean sheet.
The only still unbeaten European team is ROC [Russian Olympic Committee]! Today in one of the most anticipated games of the day they defeated their long-term opponent USA in four sets. Many could consider this score as a surprise, especially that USA showed their power in attack, and all sets ended very close, but Tuomas Sammelvuo's Komanda withstood preassure perfectly, adding another and very important victory to their name. Ahead of them is a big challenge as they are going to face Rio 2016 champions - Brazil!
Poland and Italy locked horns in the European derby! Both teams played five setters on Saturday, with Poland suffering a sensational defeat from Iran and that probably made them even more motivated on the court in Ariake Arena today. Mix of youth and experience so duo Juantorena & Michieletto were not enough to stop the Polish stars Bartosz Kurek and Wilfredo Leon who tense their muscles spiking and serving with full power! Also their captain, Michał Kubiak showed up on the court for the first time in Ariake Arena, as earlier he struggled with his back. And it was Kubiak asking coach Heynen to let him enter the court for a few actions. With no doubt, the two-time reigning champions and their fans could breathe a sigh of relief as they are back on the right track! Watchful eyes of Volleyball fans could notice the absence of Simone Giannelli - it was a precaution due to muscle strain.
Polish libero wrote in his Instagram post: "Deep breath and let's move on!"
Also France started a new week with their first victory winning by storm in only 82 minutes of play with Tunisia! Although their today's opponent is not among the strongest teams, Antoine Brizard who was a playmaker today distributed balls balancing between all spikers, thus as many as four French players had almost the same tally of points: Trevor Clevenot and Jean Patry with 12 points apiece, once Earvin Ngapeth and Barthelemy Chinenyeze scored 11 each.
Day 2 | Where the heart of the Games is?
Sunday was a rest day for the men's national team competing at Tokyo 2020. Not all European teams could be satisfied with results of their opening games, but all are fully motivated to emerge victorious on Monday, when the rivalry in the men's event returns. What did they do today? Only very few Volleyball players decided to share the sneak peaks from their day off, therefore we want to use this opportunity to tell you about the place where they are staying at - the Olympic Village!
For most of 'mere mortals' it's a mysterious place as the access to this place is granted only to athletes and very limited number of people, and it's not a special measure during the pandemic times, during every Games it's one of the most inaccessible places for non-athletes, but it's the heart of the Games! 
The Olympic Village used to be a vibrant and bustling place, where athletes from all around the world and from all sports stay together, having an opportunity to meet - what unfortunately this year is very limited due to pandemics. Once, in the past editions organisers (and athletes themselves!) were providing many social activities and entertainment, this time it's calmer there, but still some things haven't changed and the hosts tried their best to deliver the best and safe conditions to athletes. The Olympic Village is like an independent residential area - in Tokyo it consists of 21 with almost 3800 units. In Tokyo, it's located in the Harumi waterfront district and surrounded by the sea on three sides - which allow for stunning views of Tokyo Bay, including the famed Rainbow Bridge. Probably the most well-known fact about the Tokyo 2020 Olympic Village is that all bed frames have been made of cardboard ;) 
Each hosting country tries to make this place unique, adding elements showing their culture, history and values. The Olympic Village, obviously, has all facilities like two dining halls, power gyms, recreational centre, mini-market, the store, the polyclinic and Village Plaza that is supposed to be one of the most Instagramable spots. The plaza has been constructed from timber donated by 63 municipalities from across Japan and will be returned after the Games. But there is one spot out of competition at every Olympic Village, one spot that is on the bucket list of every athlete, where everyone just has to take a photo - the Olympic Rings!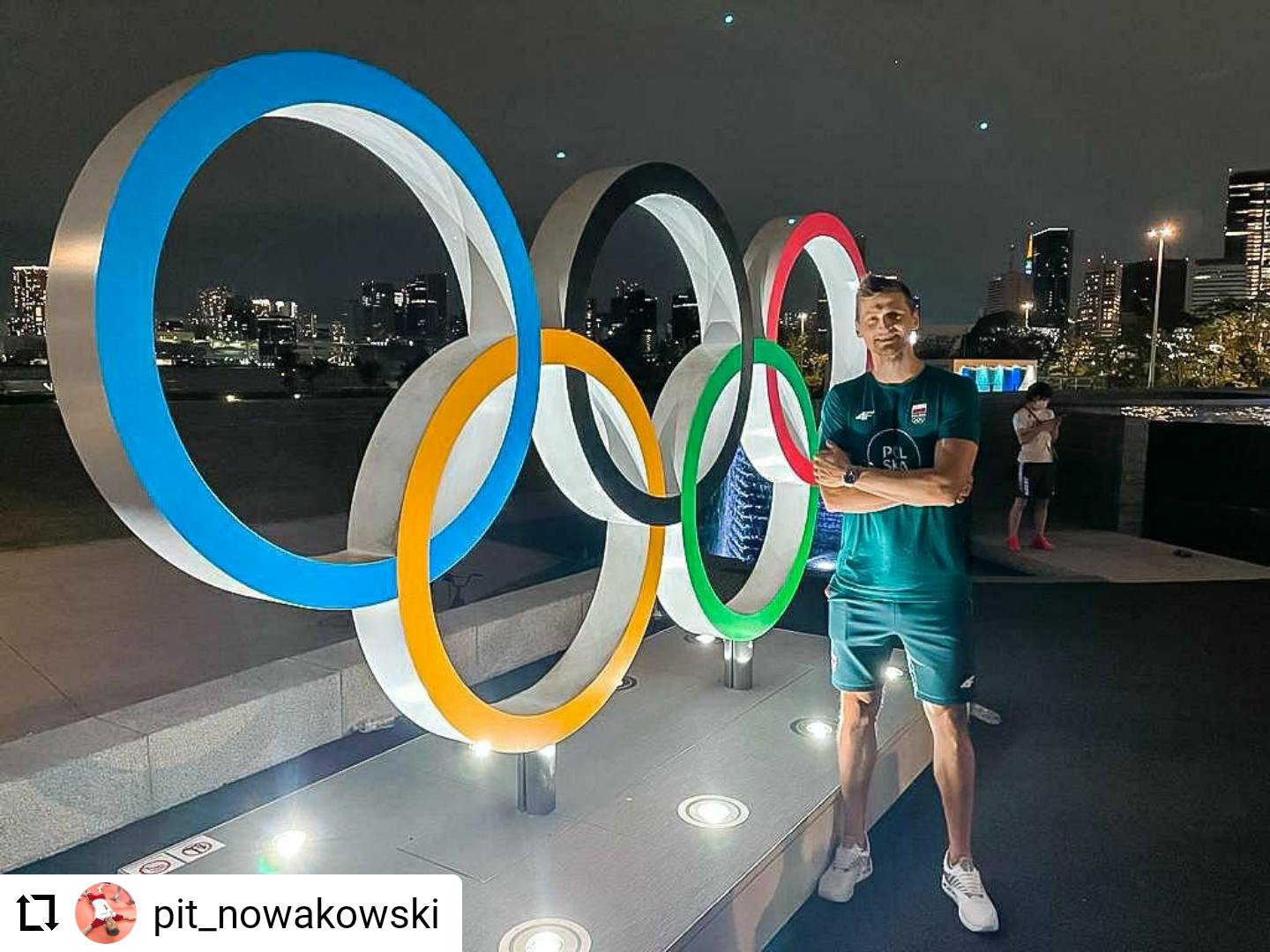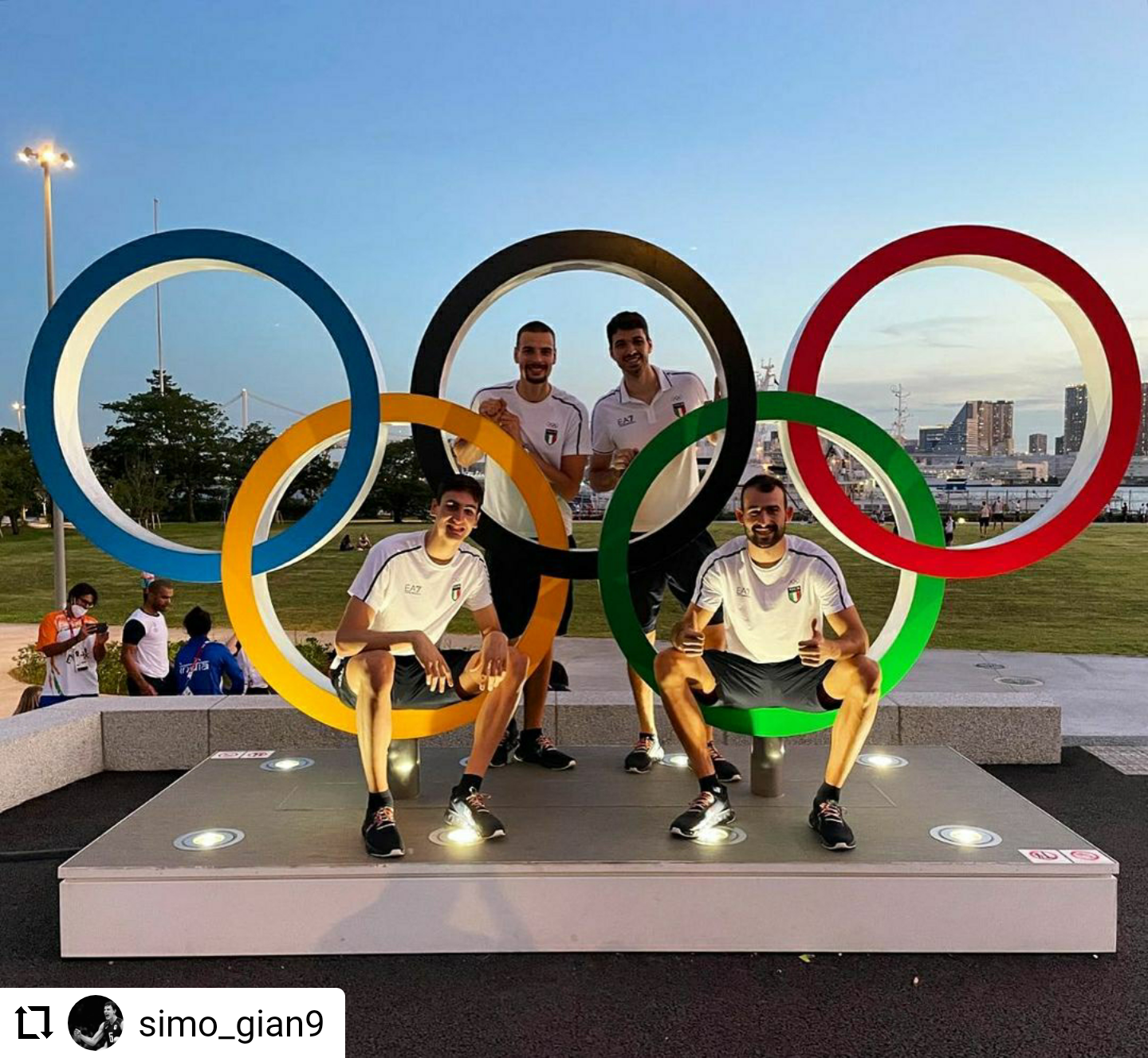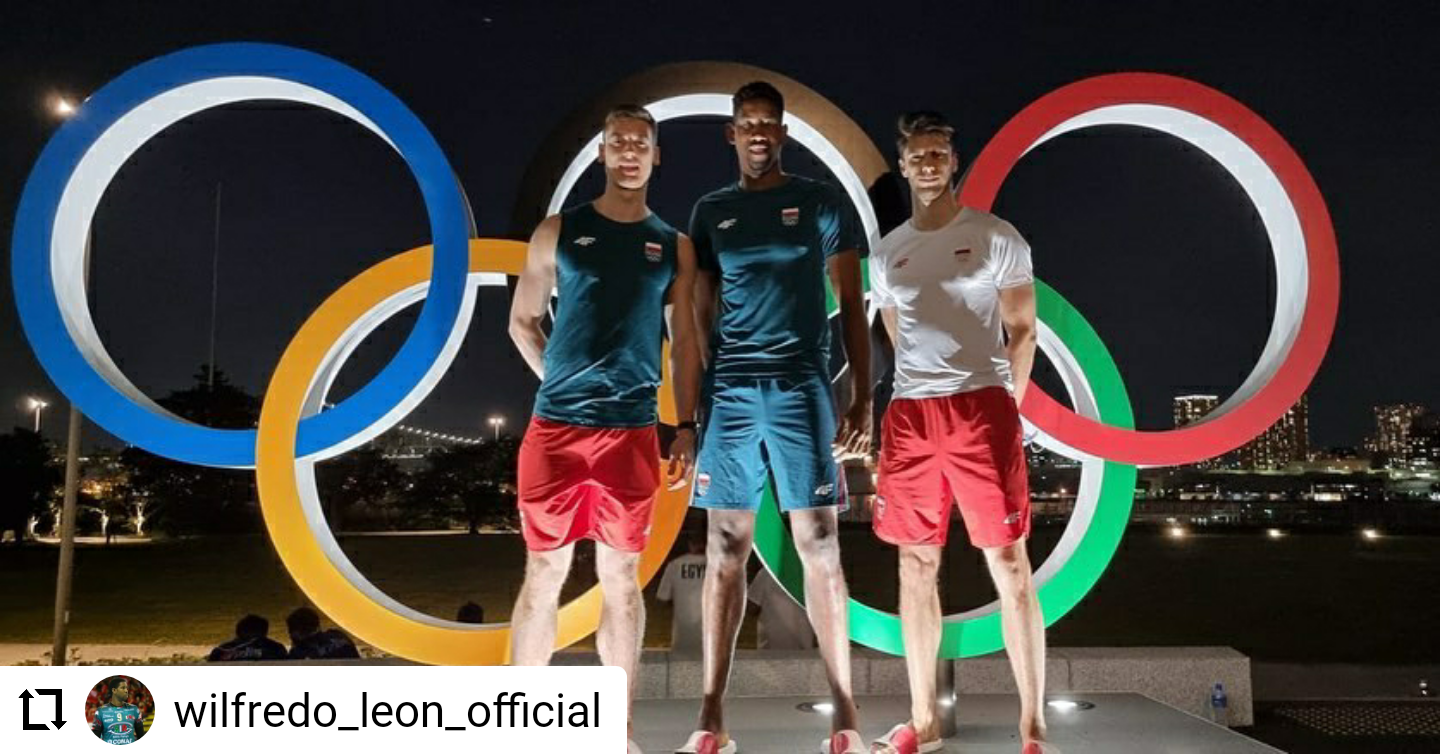 To find out more follow your favourite Volleyball players for more sneak peeks from the Olympic Village!
But, we have to admit that there is one more picturesque and very Instagramable spot ;) and all the men's team will return there already on Monday!
Day 1 | Let the Games begin!
There is simply nothing like the Olympic Games, no other sport event stimulates imagination of athletes and fans around the world like the Games. Finally, five years after the 2016 Olympic Games in Rio de Janeiro, the quest for Olympic glory began again, this time in Tokyo, a city where, back in 1964, our beloved sport - Volleyball made its Olympic debut. On Friday night the tennis star Naomi Osaka lit the Olympic Cauldron and already on Saturday the Volleyball show began at the Ariake Arena delivering some surprises, so let's take a closer look!
The first match of the men's Olympic tournament and the first surprise! A 19-year-old Alessandro Michieletto made everyone dumbfounded with his performance in the Olympic debut. Italian outside hitter was the best scorer of the match with 24 points and 66% of success in attack, showing no fear, although his team was two sets behind, he was also a man to close the match! 
Maxim Mikhailov also impressed in a positive way. Last night, chic and elegant flag bearer of the ROC [Russian Olympic Committee] and only a couple of hours later he was the main power gun of Russia in the clash against Argentina, scoring as many as 14 points! It doesn't happen often that an athlete who competes on the next day, decides to attend the Opening Ceremony and Maxim, a four-time Olympian, proved that with proper motivation it's possible to combine duty of a flag bearer with successful performance!
Not all surprises of Day 1 were positive, as we experienced two unforeseen upsets. Poland, one of top medal contenders, suffered an unexpected defeat from Iran at the beginning of their Olympic campaign. Star-studded squad lost in tie-break 23-21 after 154 minutes of play (it was the longest Volleyball game at the Olympic Games)! With Wilfredo Leon and Bartosz Kurek on the court everyone thought that they would quickly overpower Iran, but it was Saeid Marouf to lead his team to victory over the two-time reigning world champions. 
France was expected to fight hard with the USA, especially that only a few weeks earlier the Les Bleus won the bronze medal at the VNL, showing their strength during the entire tournament, but USA left them with no chance winning with big margins. 
The men's teams will return on court at the Ariake Arena in Tokyo on Monday.