Features
Serbia's success story continues as home EuroVolley approaches at fast pace
With as many as six medals across four events, Europe has emerged as the dominant force in international Volleyball and Beach Volleyball from the Tokyo 2020 Olympics. The women's national team of Serbia contributed to this tally with their bronze medal – following a superb performance in their last match at Ariake Arena against the Republic of Korea.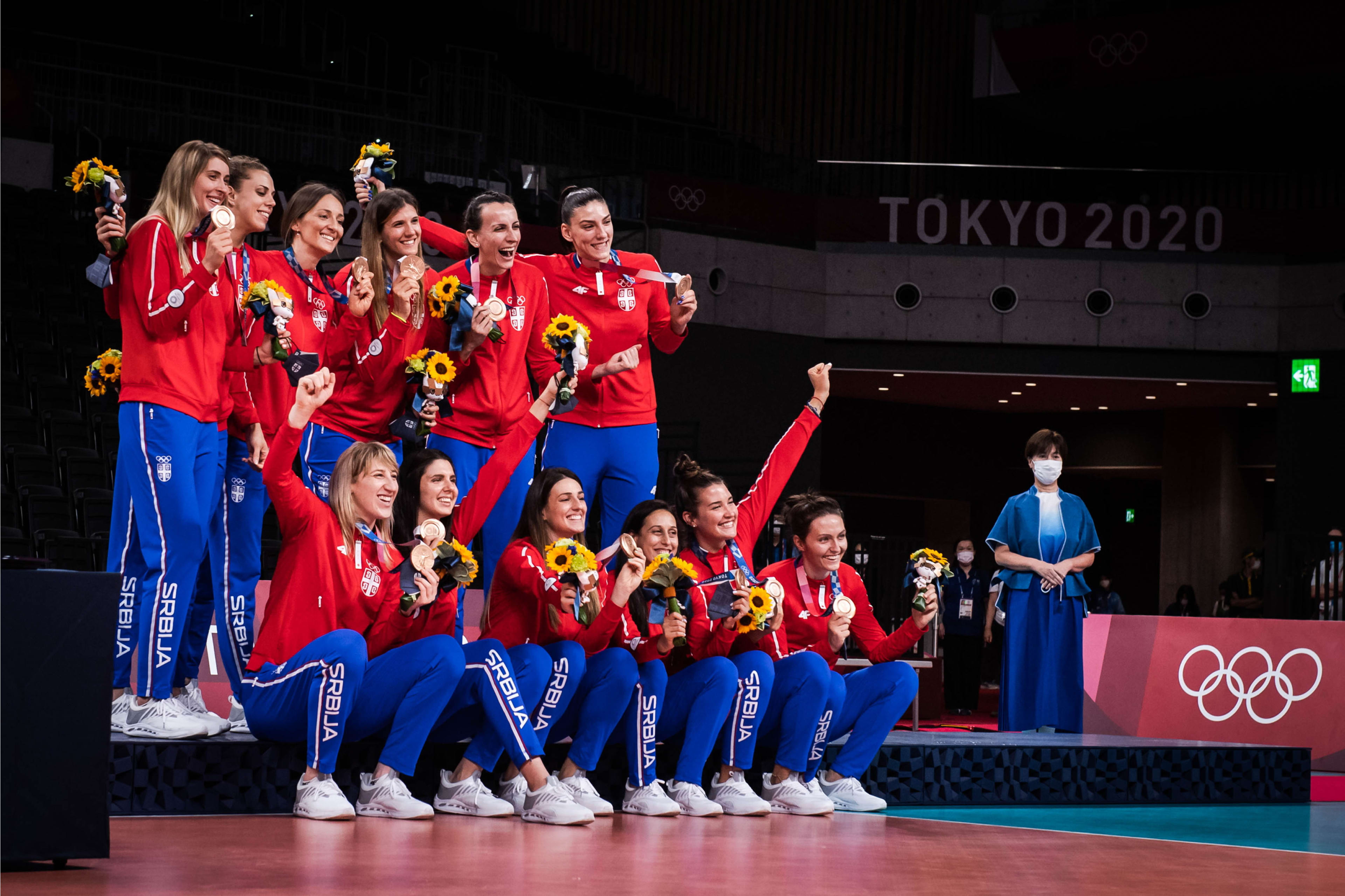 Team Serbia on the third step of the podium at Tokyo 2020
This result makes sure that reigning European and World champions have claimed a medal at every single major international competition since 2015. They finished third at that year's European Championship before making history with their silver-medal winning performance at Rio 2016. The streak continued with a series of gold medals encompassing the 2017 and 2019 editions of the continental championship as well as the 2018 Worlds held in Japan.
This impressive list of accolades makes Serbia's women the most consistent women's national team on the international stage. Serbia were the only European side to reach the semis at Tokyo 2020 and as the best European team emerging from the Olympics, they obviously have very high expectations for the upcoming EuroVolley on home soil.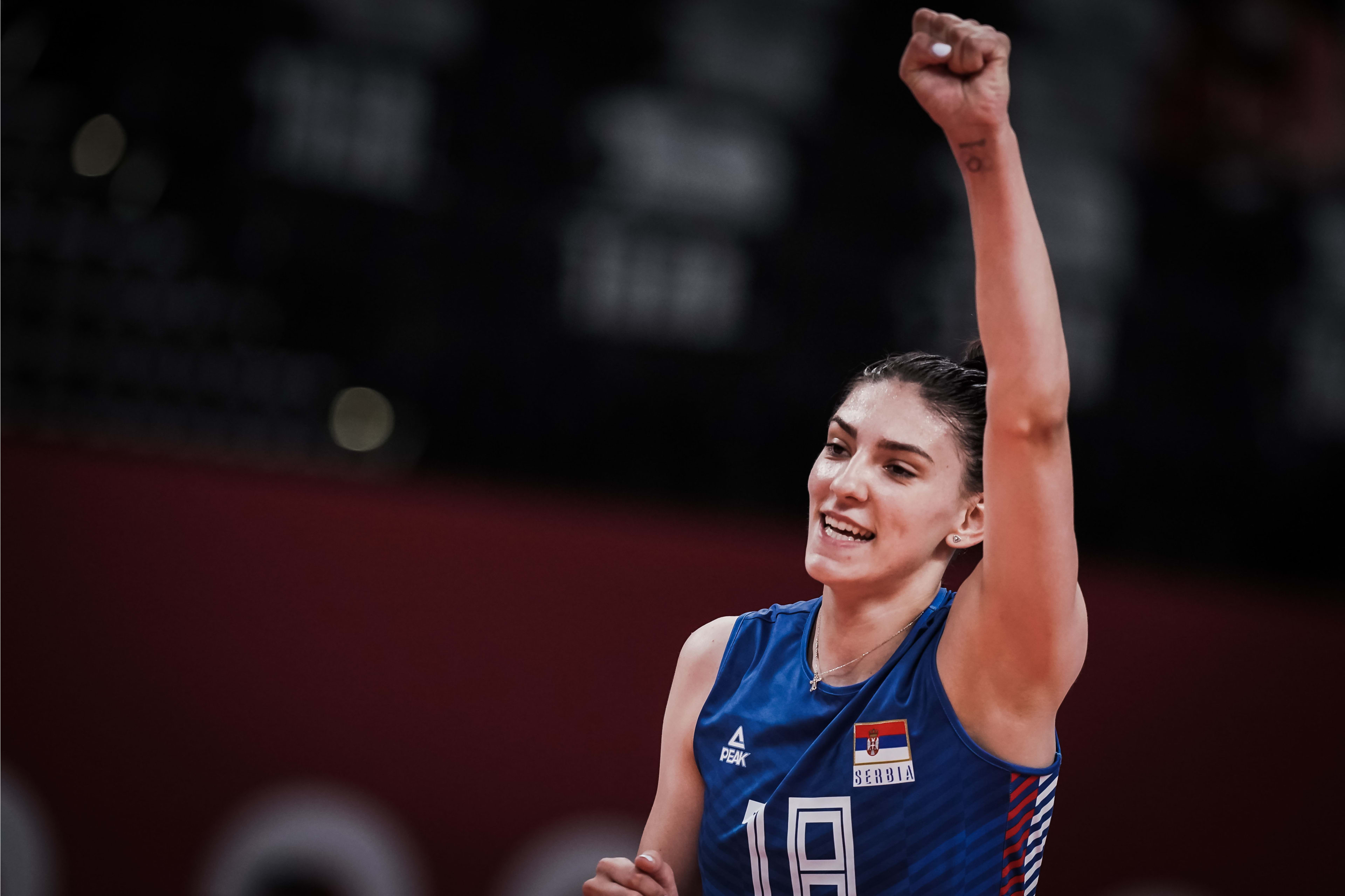 Tijana Boskovic has been instrumental to many of Serbia's successes since 2015
If they were to win a third title in a row, Serbia would emulate a feat previously achieved only by the former Soviet Union and most recently by Russia, who swept the continental crown in 1997, 1999 and 2001.
What is most interesting is that Serbia are the only team to have finished on the podium in the last two editions of the Olympics – together with the USA women. Rio 2016 women's champions China sensationally failed to make it through the pool stage, and Brazil's men, who had won gold on home soil five years ago, had to be content with fourth place in Tokyo. Team USA men, bronze medal winners in Rio, did not even reach the quarterfinals – which shows how competitive the Olympic event has been and how difficult it is to remain at the top of the charts for a long time.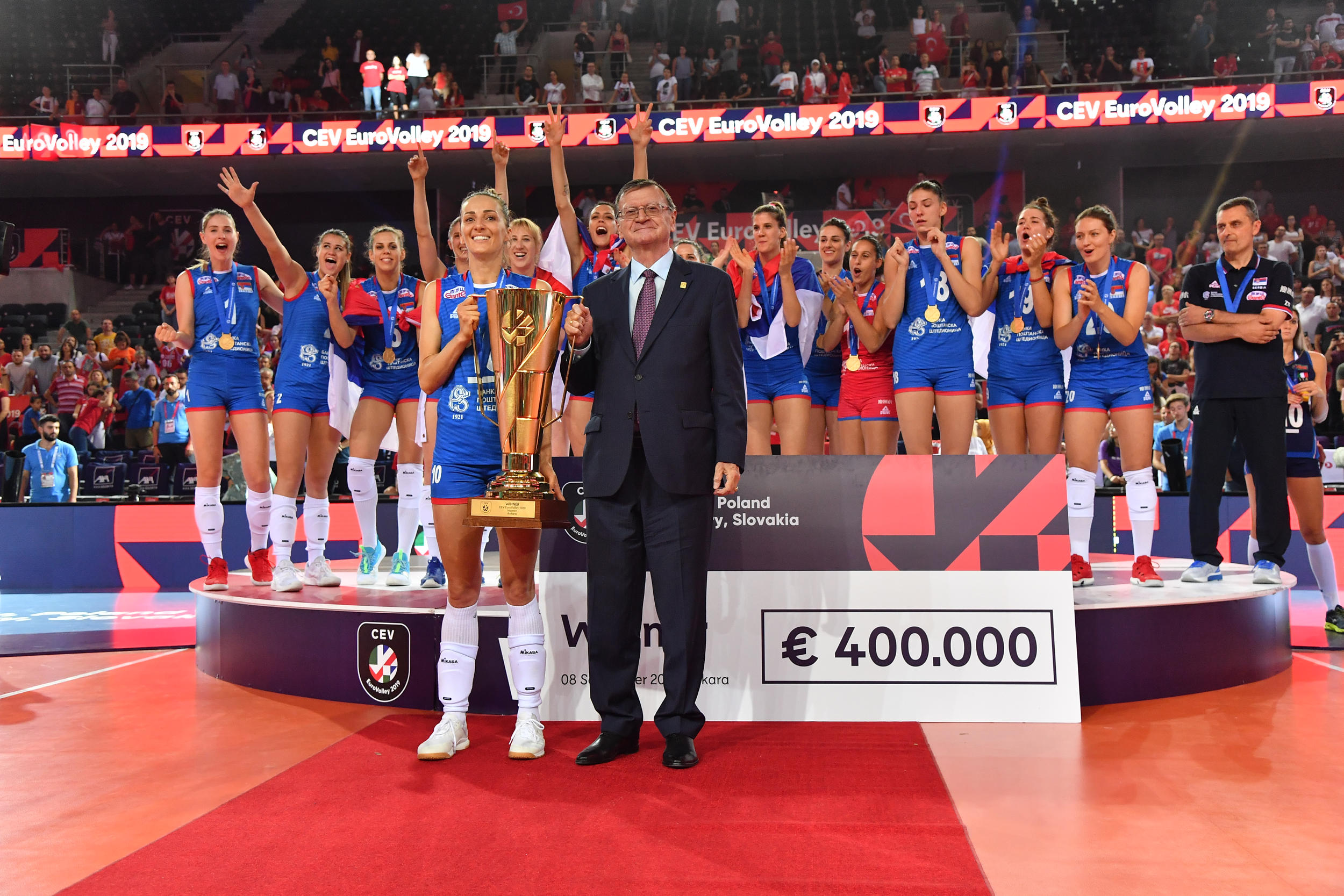 Team Serbia celebrate their success at EuroVolley 2019 in Ankara - will they claim a third title in a row?
Serbia have remarkably been able to do so – and their result is even more significant if we look at Beach Volleyball as well, where none of the Rio 2016 medallists was able to repeat the feat at Tokyo 2020. The only exception to this trend is USA's April Ross, who upgraded her bronze medal with the legendary Kerri Walsh Jennings to gold with new partner Alix Klineman.
Maja Ognjenovic, Tijana Boskovic and their teammates will soon take to the court again in Belgrade – starting their EuroVolley 2021 campaign in a pool featuring the likes of Russia, Belgium, Azerbaijan, France and Bosnia and Herzegovina. If they are to succeed again, they would add another chapter to a remarkable success story that includes a historic EuroVolley gold they claimed on home soil back in 2011.