Features
Tokyo 2020 the most successful Olympics ever for Europe's Volleyball family
The Tokyo 2020 Olympics have just finished – and despite the many challenges athletes have faced in the wake of the coronavirus pandemic, the Games in Japan have been the most successful in history for the European Volleyball family! Our members secured as many as six medals in Japan's capital, including two Olympic titles claimed by France and Norway in men's Volleyball and Beach Volleyball!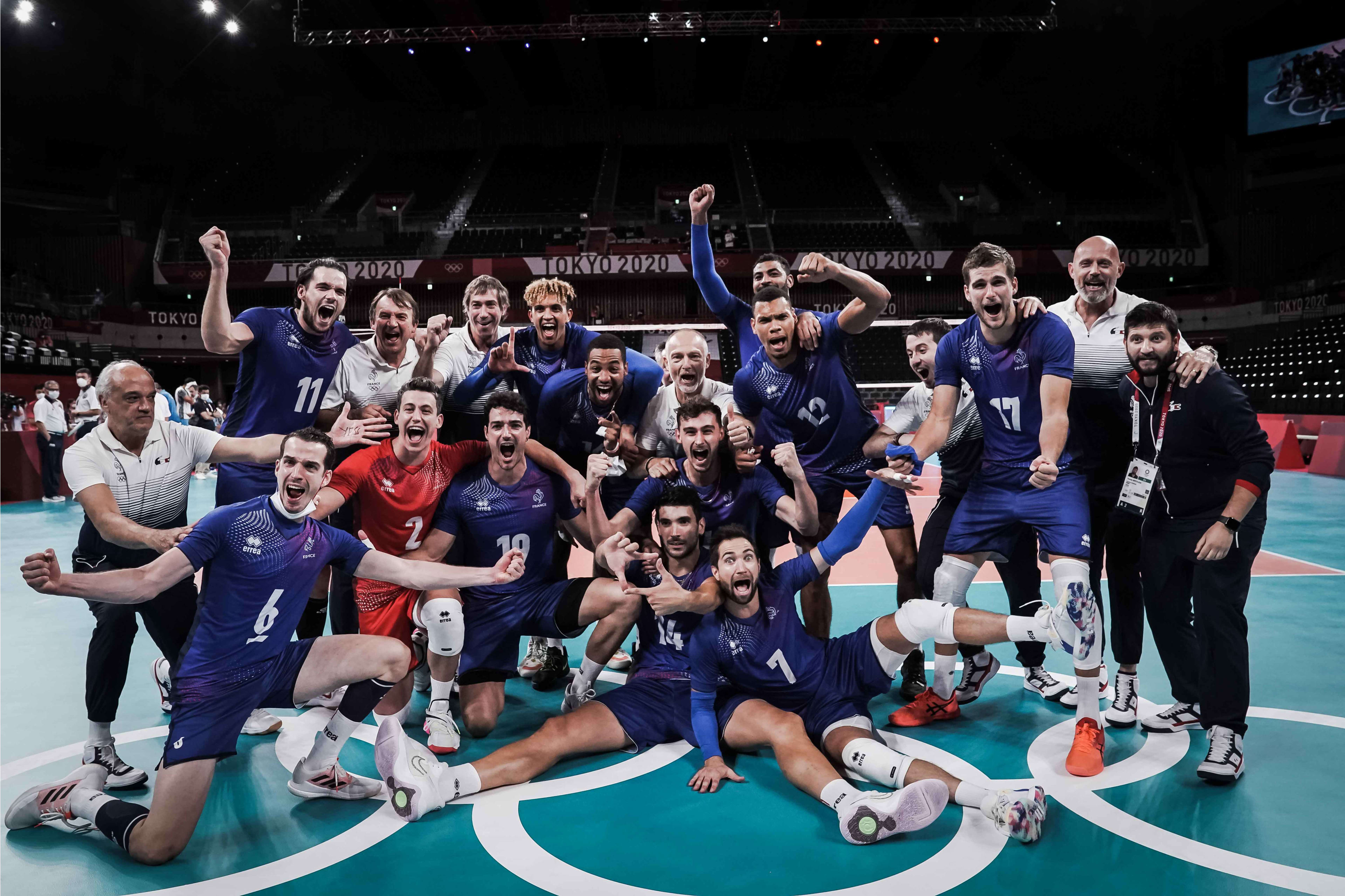 Team France are the newly crowned Olympic champions in men's Volleyball
Since the addition of Beach Volleyball to the Olympic programme in 1996, four sets of medals have been at stake at every Olympic Games – and this year Europe improved on their all-time record of five medals to secure as many as six at Tokyo 2020! Before this edition of the Olympics, Europe had celebrated a double triumph only at London 2012. 
France emerged victorious from one of two all-European finals in Japan, as they were able to withstand the ferocious comeback mounted by the players representing the Russian Olympic Committee (ROC) – who at some point looked capable of repeating the same sensation they had caused at London 2012 against Brazil in another match where they trailed 0-2. However, the histrionic Earvin Ngapeth and his teammates rose to the occasion to claim France's first medal at the Olympics – starting their collection with the most coveted one in what is the very best asset anyone could ask for to raise the profile of Volleyball even further ahead of the next Olympics in Paris.
ROC claimed silver after an epic final match
Even though they had to be content with silver, ROC added another milestone to the Russian Volleyball collection, which remains the most impressive in Olympic Volleyball history even though this time they had to compete under the banner of their National Olympic Committee.
At Tokyo 2020 the Vikings became the youngest ever Olympic Beach Volleyball champions
Norway's Anders Mol and Christian Sørum became the youngest players ever to claim Beach Volleyball gold. The Vikings are still in their early 20s but they have been the dominant force in the sport for a number of years already – at least since 2018. Even though Norway produced some of Europe's Beach Volleyball pioneers in the 90s, the Scandinavian country was yet to win an Olympic medal in the sport. Mol's story is especially interesting, since his mother Merita Berntsen competed in Atlanta where Beach Volleyball made its maiden Olympic appearance – before quitting the sport to give birth to Anders and his younger siblings. Mol and Sørum are only the second European team to claim Olympic gold – after Julius Brink and Jonas Reckermann of Germany had achieved this historic feat at London 2012.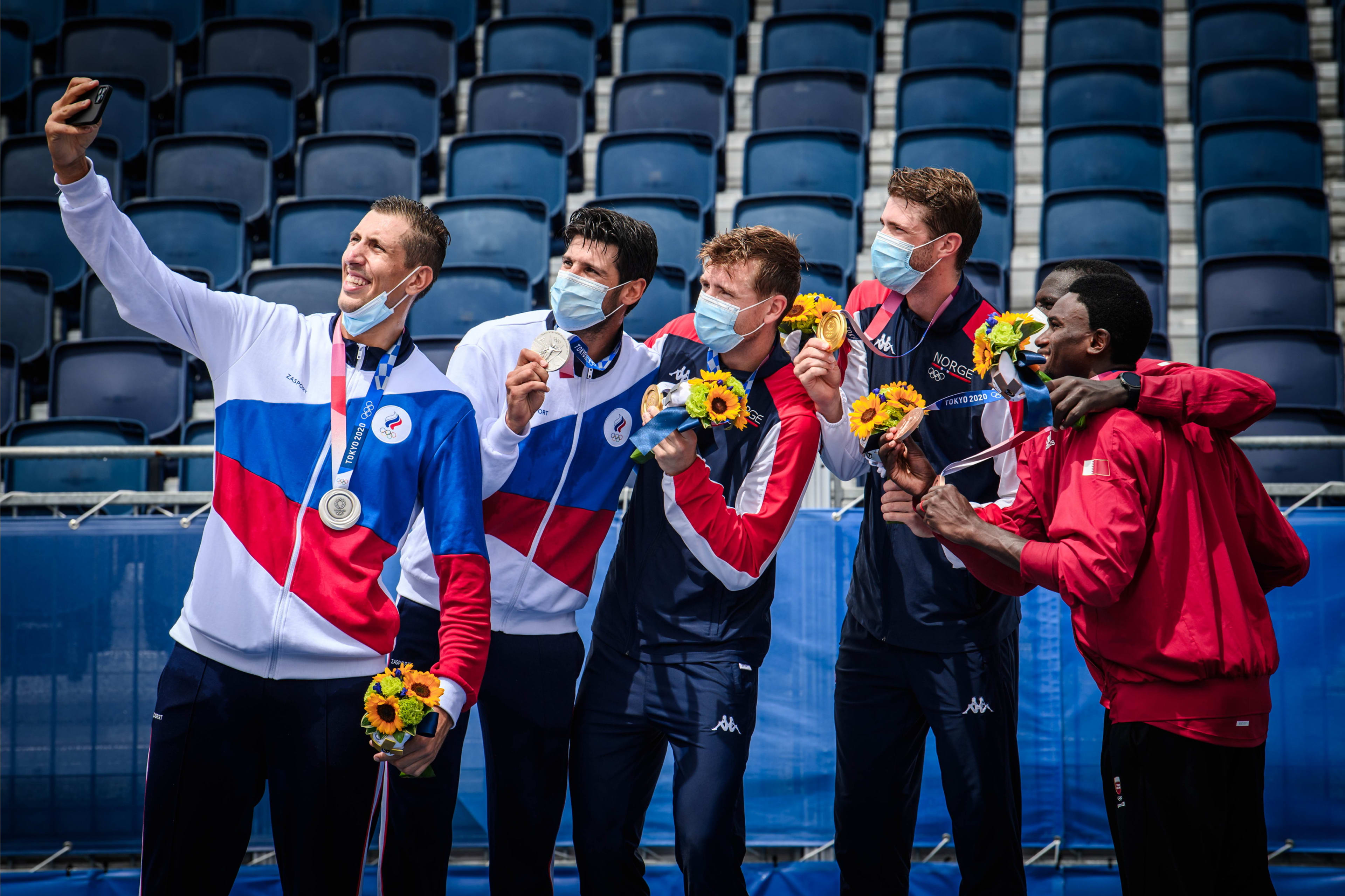 ROC's Krasilnikov/Stoyanovskiy (left) claimed Olympic silver in Tokyo
In what was the very first Olympic final in men's Beach Volleyball to feature two European teams, Mol and Sørum beat the other team that has achieved the most remarkable results in recent times, 2019 world champions Viacheslav Krasilnikov and Oleg Stoyanovskiy. Even though they officially competed under the ROC banner, they claimed Russia's first-ever Olympic medal in Beach Volleyball – to make up for the disappointment that Krasilnikov had to endure at Rio 2016 when he finished fourth together with former partner Konstantin Semenov.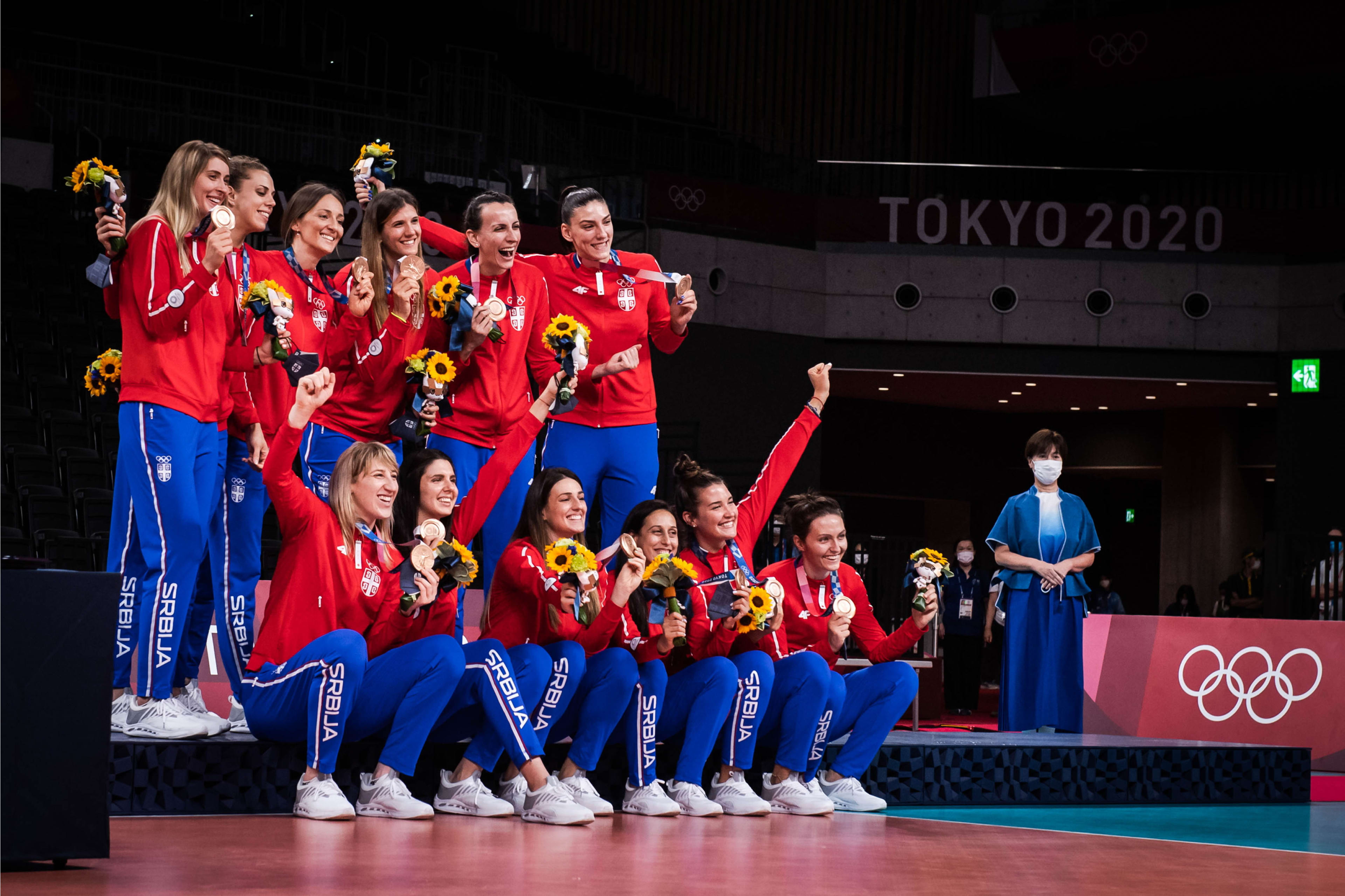 Team Serbia finished third in women's Volleyball to claim their second straight Olympic medal
For the second straight Olympics, Europe claimed at least one medal across all Volleyball and Beach Volleyball competitions. Serbia lost to eventual winners USA in the women's Volleyball semis but regrouped to thrash the Republic of Korea in the bronze medal game to secure their second straight podium finish – to go with silver from 2016. Serbia, the reigning European and World champions, will now vie for further success at the upcoming EuroVolley on home soil.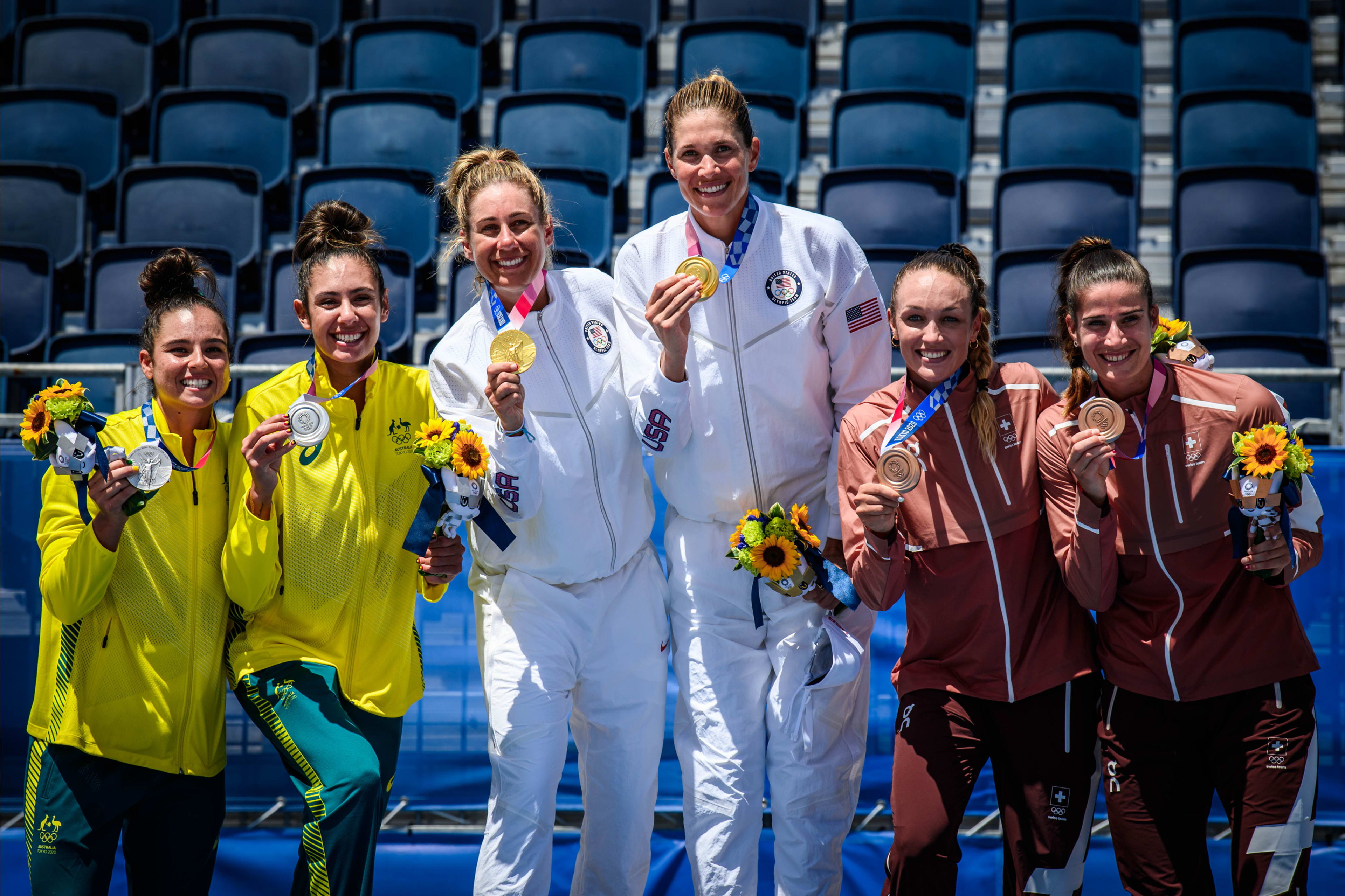 Joana Heidrich and Anouk Vergé-Dépré (SUI) joined teams from USA and Australia on the Olympic podium
Reigning European champions Joana Heidrich and Anouk Vergé-Dépré of Switzerland became only the second women's team from the Old Continent to stand on an Olympic rostrum. They beat their predecessors as European champions, Latvia's Tina Graudina and Anastasija Kravcenoka, to finish third behind teams from USA and Australia. Joana and Anouk secured Switzerland's second Olympic medal in the sport to match the result achieved by Patrick Heuscher and Sebastian Kobel at Athens 2004.
Overall, despite the initial doubts and concerns, Tokyo 2020 has been not only a beacon of hope but a huge success as well – and that applies to our Volleyball family too! Fans can now look forward to living more unforgettable moments through the upcoming continental championships, which will spark the Volleyball fever even further!