Final Ranking
| Rank | Team | Country | Points |
| --- | --- | --- | --- |
| 1 | TURKEY | | 25 |
| 2 | UKRAINE | | 23 |
| 3 | ESTONIA | | 21 |
| 4 | BELGIUM | | 19 |
| 5 | BELARUS | | 15 |
| 5 | ROMANIA | | 15 |
| 7 | CZECH REPUBLIC | | 14 |
| 7 | SLOVAKIA | | 14 |
| 7 | SPAIN | | 14 |
| 10 | LATVIA | | 13 |
| 10 | PORTUGAL | | 13 |
Schedule
Data from entire career in CEV competitions, where statistics were gathered.
European Golden League - Men is an annual competition for European national teams. Eligibility to participate is based on the CEV National Team ranking list or winning the previous season's European Silver League. Teams participating in the FIVB Volleyball Nations League during the same season or finishing last in the previous season's European Golden League are not eligible. The European Golden League is also a stepping stone on the road to qualifying for next season's VNL. The European League was established in 2004. In 2018 it was transformed to the European Golden League.
Estonia, the Netherlands and Slovakia have won the competition twice each. Turkey are the most recent winner, from the 2019 edition.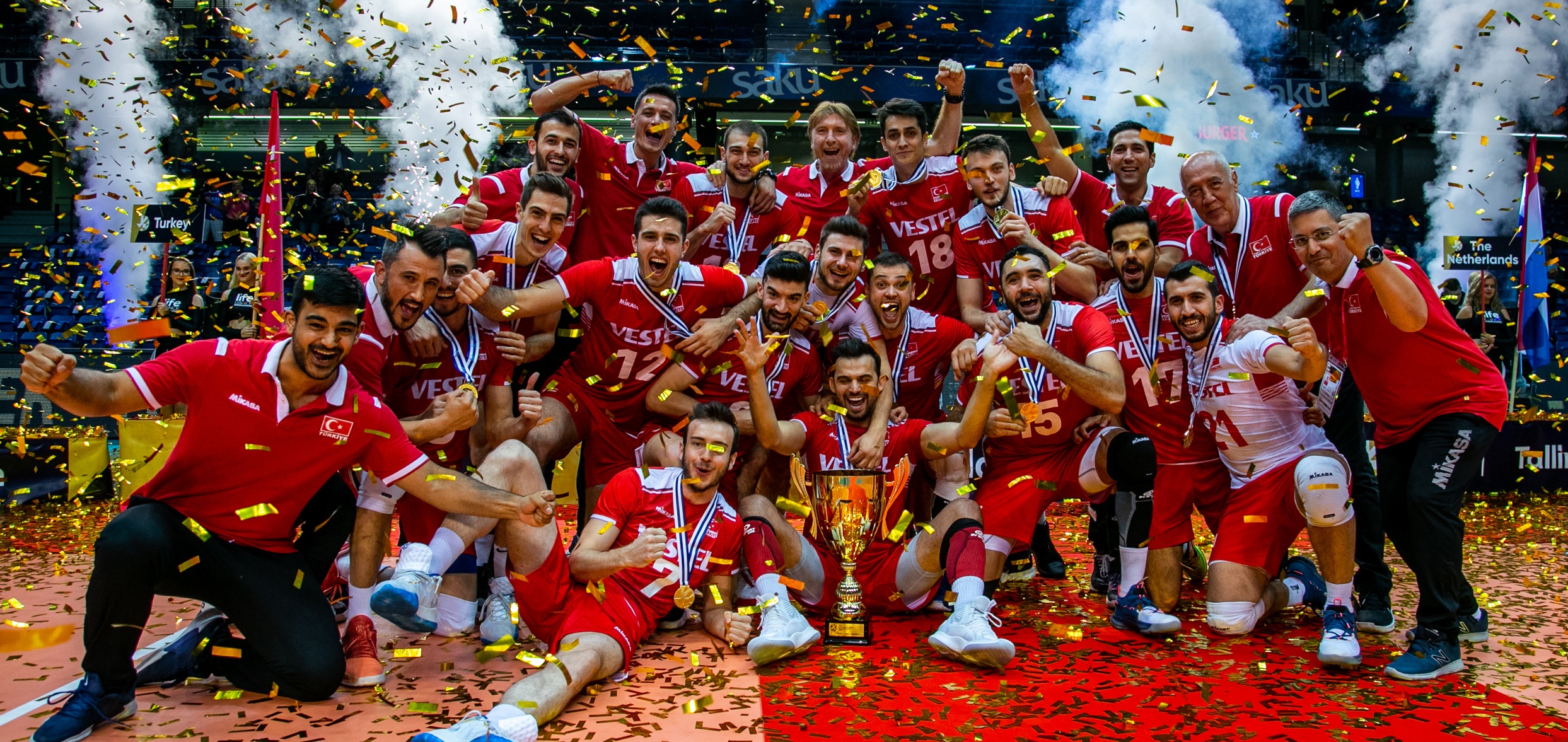 2019 Winners - Turkey