Features
Secrets of Coaching Success: Stephane Antiga (Part 3)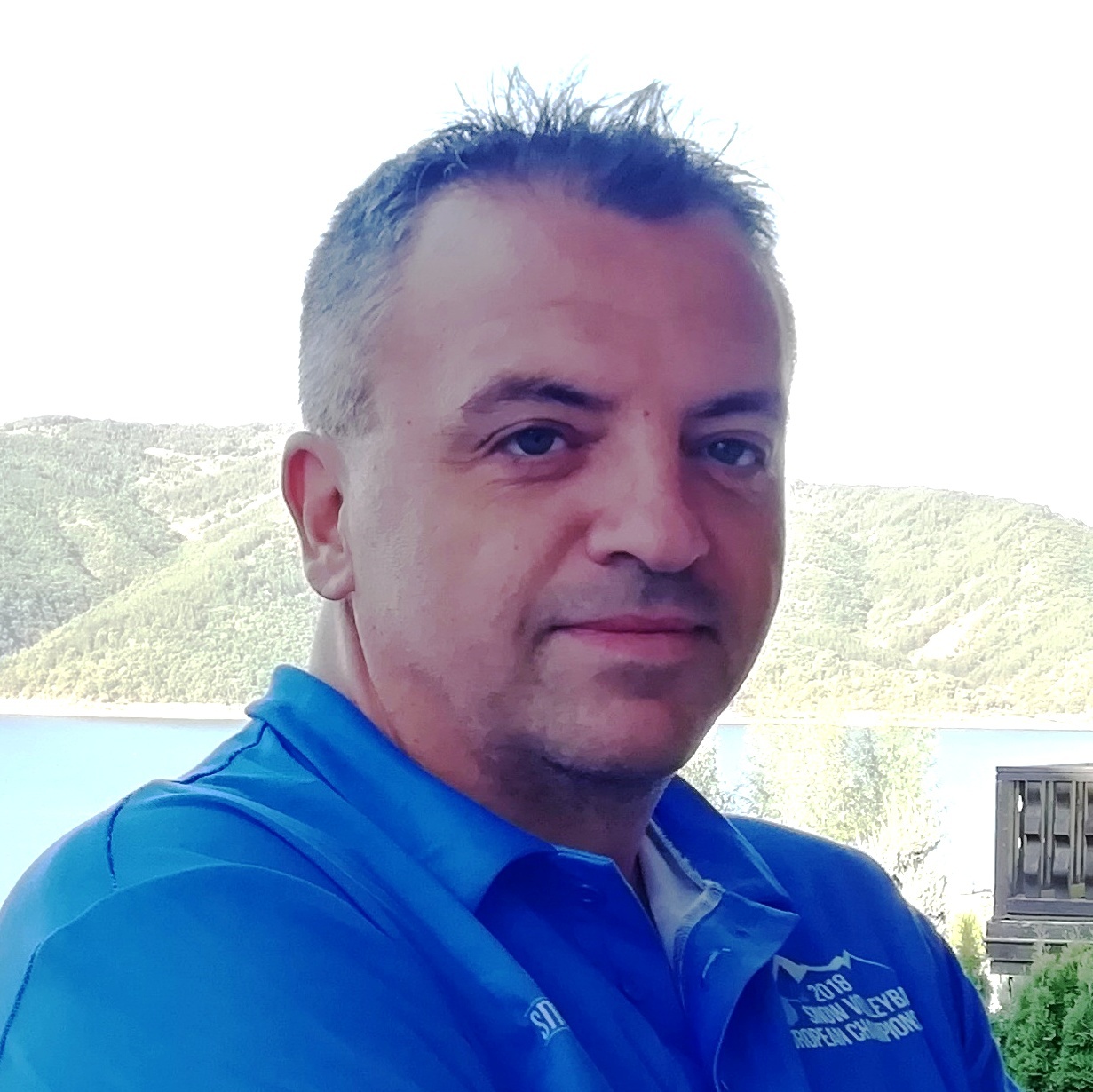 If volleyball were a computer game, the players would probably be the little figures moving on the screen and the coach would be the actual gamer, whose mind and fast reactions are put to the test. To help the fans gain more in-depth knowledge about the all-important job of a volleyball head coach from the first-hand source, I am offering this Secrets of Coaching Success series, in which I present some of Europe's accomplished examples in this profession and try to pick their brains for insider info about how it all gets done.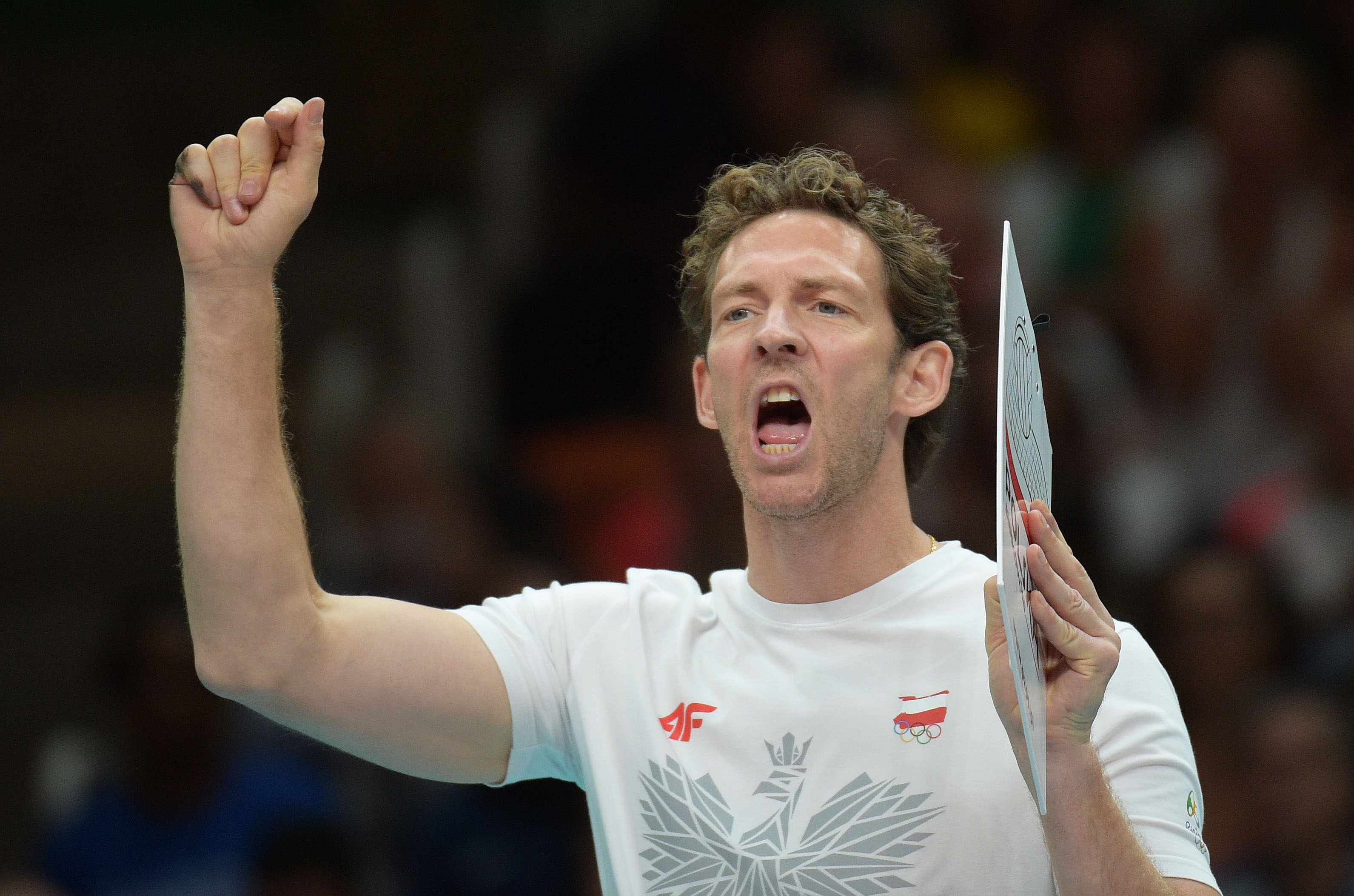 Stephane Antiga (source: fivb.com)
The fourth episode of the series features Stephane Antiga, the French volleyball star, who led the Polish men's national team to the world title during his first season in the coaching profession, and currently heads the Polish women's club team of DevelopRes Rzeszow. Here is the last part of the interview he gave for cev.eu.
Continued from Part 2
Do you enforce strict regimes for the players outside the gym or do you let them decide for themselves as long as they deliver during trainings and matches?
"They have to take care of their health. I talk to them about sleeping time, about meals… and obviously we control weight and body mass. Sometimes at the beginning of the season we organize meetings with a nutritionist, especially to teach the young players about the important basics. I think it's a natural process for me and the physical coach to help everyone to be fit and in better shape. When we are together at a hotel, we choose the right menu to provide the team what they need the most. But then it's just about trust. And we have performance as a very good evaluation tool related to the work we put in during practice, but also related to a good sleep and a good diet. And it's also connected with motivation. When the team wants to perform better, they will follow our guidance."
Is there a coach, from volleyball or another sport, you look up to and follow as a role model?
"Some coaches have been very important to me in my career. I am still in contact with Glenn Hoag. He was with me at Paris and we won the Champions League with him. Then he was also working with Philippe Blain in the national team. Blaine, who was with me in the Polish national team, was also very important, because when I started as a coach there, I needed someone to teach me a lot and help me a lot and Philippe Blain was the perfect person for that. I am also still in contact with Daniel Castellani. I really enjoyed working with him as well. In the beginning of my career, I was speaking with those coaches, sometimes a lot, and I like to share opinions and speak about volleyball and some other topics with them. Giovanni Guidetti is a model because of what he is doing with VakifBank Istanbul and with national teams. I've known him personally for a very short time, but what he built in Istanbul is something inspirational. I like coaches who had success with different teams, who go from a club to a national team in a different country and keep performing, which is really impressive."
How do you rest and recover between matches and trainings?
"I like to spend time with my family. I like to go to restaurants, to walk outside, to go to the forest… I also like to practice many different sports, like golf, tennis, squash, padel, skateboarding, swimming…"
In your very first season as a coach, you won the World Championship title. Do you feel that maybe you raised the bar for your new career too high?
"No, I don't think so. It was a huge success, probably not predictable and not expected, but since it was my first season as a coach I had to work with Philippe Blain, who helped me a lot and was much more than an assistant. The entire staff and all the players were a great group of people and it was an unbelievable summer. It was funny and a bit weird to start with such a success, but year after year I keep learning and becoming a better coach, and my motivation is still at the highest and that initial success has not influenced anything. I want more success and I want my teams to perform well. I was like that as a player and I am still the same person with the same ambitions."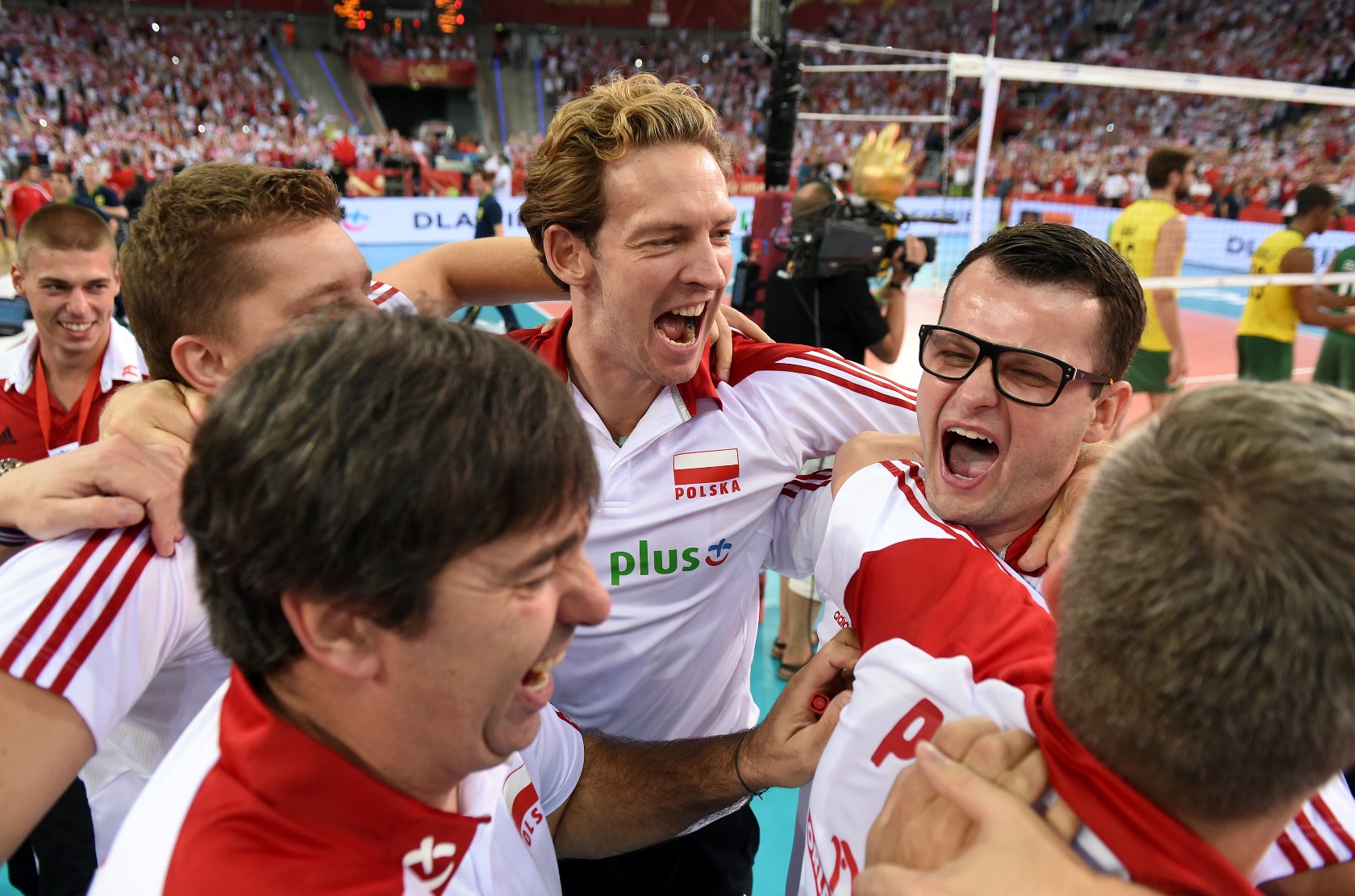 Stephane Antiga and his staff triumph at the 2014 World Championship (source: fivb.com)
You have recently switched from coaching men to coaching women. Was it a difficult adaptation for you and what are the differences that you have encountered?
"At the beginning, working with women seemed very different. Obviously, my culture in women's volleyball was not huge, so I had to watch many games. I had to adapt my communication and my practices. Finally, after several months I felt much better already, but I keep learning… About women's volleyball and about volleyball in general. But I would say the main difference is in communication. For example, when you want to help players develop new skills and do new things, it seems a bit faster and a bit easier with men. With women, you need to speak more about the reasons. Men are more open to the risk even if they fail at the beginning. But still, after three seasons in women's volleyball, I can say it's very similar."
How do you feel about your team's performance in last season's Champions League?
"We did very well. All staff and players worked so hard and made huge improvement from the beginning of the season. I think it was a big surprise what we managed to achieve. We played eight games in the Champions League. It may have seemed we were somewhat lucky at the beginning, but finally we confirmed our good results and I think our victory over VakifBank Istanbul was a huge success for us. And even though we lost the second match, we pushed them to play their best volleyball, so it was a huge satisfaction for the club and I am very proud of all staff and players. We lost with honor to one of the best teams in the world."