Officials

First Referee

Siarhei VAITSIAKHOVICH

BLR

How To Attend

Tashkentskaya str., 19, Minsk, 220096 Capacity: 1200
Team
Team Profile

PORTUGAL

Address
Avenida de França, 549 PORTO
Team Schedule
Previous Games
Team
Staff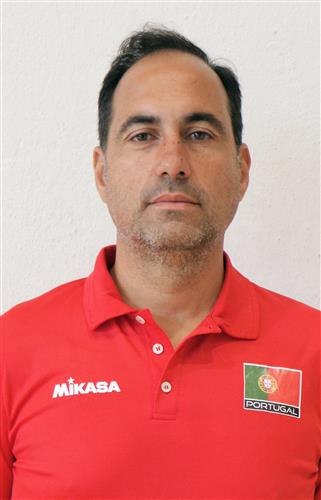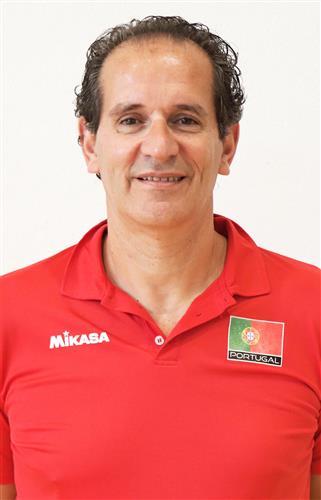 Highlights
Turkey celebrating a point
---
Highlights
The real battle on the net
---
Highlights
Tavarues Rodrigues of PORTUGAL in action
---
Gallery
Disclaimer
Photos featured on the CEV Photo Galleries are downloadable copyright free for media purposes only and only if CEV is credited as the source material. They are protected by copyright for all other commercial purposes. Those wishing to use CEV Photo Gallery photos for other commercial purposes should contact press@cev.eu
Match Report
Turkey with another victory at the Golden #EuroLeagueM

Article
The reigning Golden #EuroLeagueM champions from Turkey continue on performing good in this year's edition of the competition as on the second day of play in Pool C claimed a straight-sets victory over Portugal after having beating 3-1 the Czech Republic this past Friday. Turkey controlled the game during the match with only the second set bringing up some intrigue in the action as Portugal showed up better skills in this part. The players around head coach Nedim Özbey were dominated on attack and on the block, while Portugal were slightly better on the serve finishing with 4 aces compared to 3 by Turkey. 
-Turkey dominated from the beginning with the young star of the team Adis Lagumdzija leading his team and showing skills on the spiking, finishing with 9 points in this part. 
- Portugal showed a more stable game in the second set. Andre Marques was shining with some good actions on the block and in attack. The whole Portuguese team improved their performance on the serve, but with the set unfolding, Turkey started dominating on attack again. Portugal kept the leadership, but Turkey's players weren't giving up. Lagumdzija with an ace closed for 26-24.  
- Portugal lacked concentration in the following moments and Turkey seized the opportunity, leading in the whole third set. With too many unforced errors, Portugal struggled to find their rhythm and Turkey congratulated themselves with the victory. 
- Adis Lagumzija topped again the charts, recording 20 points, scoring 2 aces. 
Read more
The match in numbers
Points
The combined total number of points scored by both teams throughout the entire match.
Duration
The total length of the match, from the first serve through until the last point has ended.
Spectators
Total number of people in attendance at the venue – taken at the end of the second set.
Match Spikes
The combined total number of successful spikes achieved by both teams throughout the entire match.
Reception Level
An average of the two team service reception percentages from the complete match.
Net Domination
The number of successful point winning blocks of PORTUGAL compared to TURKEY.
Ace Count
PORTUGAL number of service aces compared to TURKEY
Error Difference
Errors leading to points of PORTUGAL, next to those from TURKEY